The 11th annual Record Store Day will be April 21, 2018. Many frequently asked questions about the day are answered here. Have another question or comment? Ask away on the wall at facebook.com/TheFutureHeart or in our new Record Releases 2018 Facebook group.
The complete guide to Record Store Day 2018 classic rock, prog, garage and pysch vinyl releases is here.
The complete guide to indie, punk and alternative rock is here.
Click through for guides to jazz and blues, hip-hop and jam band releases.
The complete list of releases sorted into three groups (exclusives, first releases and limited runs) is here.
Below is a complete list of releases with list prices, sorted by genre. Note cost is at the discretion of the stores. The actual prices at your local shop will most likely be slightly different than those listed below. These are merely suggested retail prices.
Click links on select titles for more details.
For the latest follow twitter/TheFutureHeart and facebook/TheFutureHeart.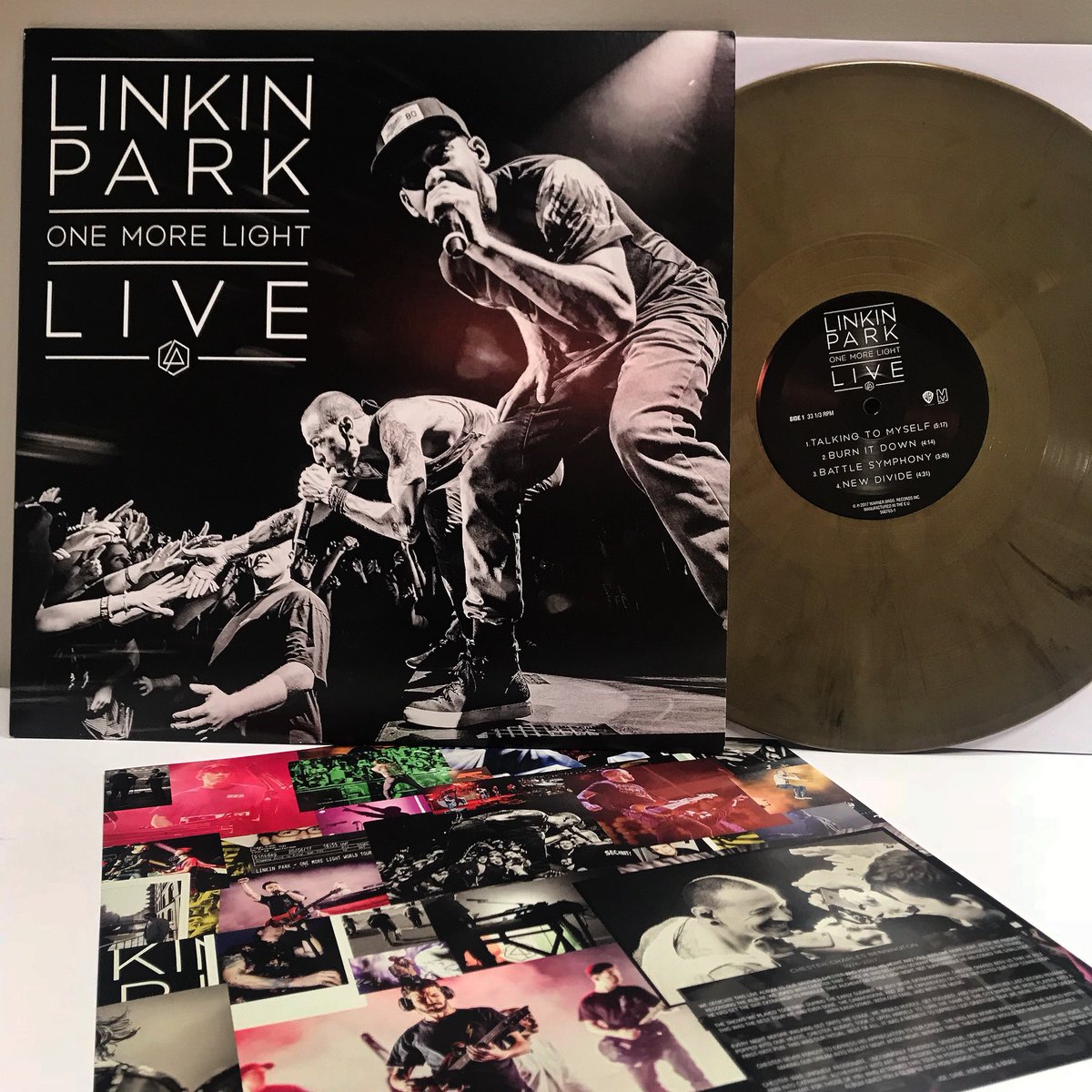 Metal and Hard Rock
Artist  –  Title  –  Label/Format  –  Quantity  –  Type  –  List Price
AC/DC – Back In Black – RCA Cassette – 2500 – RSD Exclusive – $12.98
Celtic Frost – Tragic Serenades – BMG/Noise Records EP Picture Disc – 2500 – RSD Exclusive – $24.98
Def Leppard – Live at Abbey Road – Island 12″ Single 4000 – RSD First –  $14.98
Disturbed – The Lost Children – Warner Bros. 2LP – 3250 – RSD Exclusive – $21.98
Europe – Walk The Earth – Silver Lining Music LP Picture Disc – 500 – RSD Limited Run – $34.98
Evanescence – Lost Whispers – Craft Recordings LP – 2500 – RSD Exclusive – $24.98
Good Rats – Tasty – Uncle Rat Music LP – 500 – RSD Limited Run – $25.98
Jungle Rot – What Horrors Await – Victory Records LP – 800 – RSD Limited Run – $17.98
Kreator – Behind The Mirror – BMG/Noise Records EP Picture Disc – 2500 – RSD Exclusive – $24.98
Linkin Park – One More Night Live – Warner Bros. 2LP – 3250 – RSD Exclusive – $29.98
Living Colour – Live at CBGB's 12.19.89 – Legacy 2LP – 3000 – RSD Exclusive – $25.98
Mastodon – Emperor of Sand – Warner Bros. 12″ Picture Disc – 3100 – RSD Exclusive – $24.98
Morbid Angel – Kingdoms Disdained – Silver Lining Music LP Picture Disc – 500 – RSD Limited Run – $34.98
Motörhead – Heroes – Silver Lining Music 7″ Picture Disc – 500 – RSD Limited Run – $22.98 
Saxon – Princess of the Night – Union Square 7″ Vinyl – 1000 – RSD Limited Run – $12.98
Stone Sour – Hydrograd Acoustic Sessions – Roadrunner LP – 2700 – RSD Exclusive – $17.98
Voivod – Too Scared To Scream – BMG/Noise Records 12″ Picture Disc – 2000 – RSD Exclusive – $24.98
Whitesnake – 1987 (30th Anniversary Edition) – Parlophone/Rhino LP Picture Disc – 2300 – RSD Exclusive – $21.98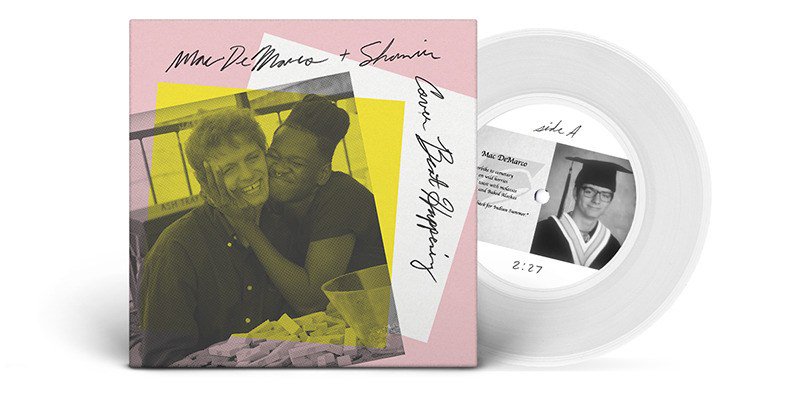 Punk, New Wave, Alt-Rock and Indie
Air – Sexy Boy – PLG France 12″ Vinyl – TBA – $13.97
The Alarm – Where The Two Rivers Meet – 21st Century Recording LP 2000 – RSD Exclusive – $18.98
Anywhere – Anywhere II – ORG Music LP – 1500 – RSD Exclusive – $19.98
Arcade Fire – EP – Legacy EP – 3000 – RSD Exclusive – $18.98
Tim Armstrong – A Poets' Life – Epitaph/Hellcat LP – 900 – RSD Limited Run – $22.98
AWOLNATION – Live in Vienna – Red Bull Records 7″ Vinyl – 1000 – RSD Limited Run – $7.97
Balmorhea – Chime/Shone Western Vinyl 7″ Vinyl – 250 – RSD Limited Run – $5.97
Belly – FEEL – Belly Inc – 10″ Vinyl – 2000 – RSD Exclusive – $14.98
Courtney Barnett – "City Looks Pretty"/"Sunday Roast" – Mom+Pop 12″ Vinyl – 1750 – RSD Exclusive – $16.99
Courtney Barnett – The Double EP: A Sea of Split Peas – Mom+Pop LP Picture Disc – 1800 – RSD Exclusive – $24.99
The Black Lips & The Khan Family – Play Safe – Ernest Jenning Record Co. 12″ EP – 1000 – RSD Limited Run – $16.98
Buffalo Tom Big Red Letter Day Beggars Banquet LP – RSD First –  $22.98
B-52'S Rock N' Rockets, Live Culture Factory US 2LP 1200 – $34.98
Big Audio Dynamite II – On The Road Live '92 – Columbia 12″ Vinyl – 2500 – RSD Exclusive – $16.98
Black Moth Super Rainbow – Backwash – Rad Cult 7″ Vinyl – 500 – RSD Limited Run – $9.98
Bleachers – MTV Unplugged – RCA LP – 2500 – RSD Exclusive – $20.98
Blitzen Trapper – Kids Album! – LKC Recordings 10″ Vinyl – 1250 – RSD Exclusive – $15.99
Buffalo Tom – "The Only Living Boy In New York"/"The Seeker" – Schoolkids Records 7″ Vinyl – 700 – RSD Limited Run – $8.97
Jeff Buckley – Live at Sin-e (Legacy Edition) – Legacy 4LP Box – 2500 – RSD Exclusive – $81.98
Car Seat Headrest – Twin Fantasy (Mirror To Mirror) – Matador Records 2LP – 4000 – RSD Exclusive – $27.98
The Casket Lottery – Anthology – Run For Cover Records 3LP Box – 250 – RSD Limited Run – $69.98
Catherine Wheel – Happy Days – Mercury/Universal 2LP – RSD First –  $24.98
Chainsaw Kittens – Chainsaw Kittens – Jett Plastic Recordings LP – 2000 – RSD Exclusive – $24.98
Chicano Batman – Chicano Batman – ATO Records LP – RSD First –  $22.98
Stef Chura – "Degrees"/"Sour Honey" – Saddle Creek 7″ Vinyl – 700 – RSD First –  $7.97
The Chris Robinson Brotherhood – Raven's Reels: Knoxville – Silver Arrow 4LP Box – 1200 – $79.99
Circle Jerks – Gig – Legacy LP – 3000 – RSD Exclusive – $19.98
The Cure – Mixed Up – Elektra 2LP – 7000 – RSD Exclusive – $33.97
The Cure – Torn Down (Mixed Up Extra) – Elektra 2LP Picture Disc – 7000 – RSD Exclusive – $33.97
Mac DeMarco – Old Dog Demos – TBA – RSD Exclusive – $22.98
Mac DeMarco/Shamir – Beat Happening Covers – Bayonet 7″ Vinyl – TBA – RSD First –  $8.97 
Descendents – Who We Are – Epitaph 7″ Vinyl – 3800 – RSD Exclusive – $7.97
The Dream Syndicate – How We Found Ourselves… Everywhere! – Epitaph/Anti EP – 1500 – RSD Exclusive – $19.98
Thomas Andrew Doyle – Incineration Ceremony – Sub Pop LP – 1000 – RSD First –  $19.98
Dumptruck – Wrecked – Schoolkids Records LP – 200 – RSD Limited Run – $22.99
Duran Duran – Duran Duran Budokan – Warner Bros. LP – 2700 – RSD Exclusive – $22.98
Duran Duran Thanksgiving Live Culture Factory US 2LP 1200 – RSD Exclusive – $34.98
Dwarves – Lucifer's Crank – Anti-Corp EP – 1800 – RSD Exclusive – $19.99
Brian Eno with Kevin Shields – The Weight of History + Only Once Away My Son – Opal 12″ Vinyl – 5000 – RSD Exclusive – $14.99
FIDLAR – FIDLAR – Mom+Pop LP Picture Disc – 1800 – RSD Exclusive – $24.99
First Aid Kit – You Are The Problem Here – Columbia 7″ Vinyl – 2500 – RSD Exclusive – $9.98
Flamin Groovies – Grease – Jungle Records 2LP 900 – RSD First –  $34.99
The Flaming Lips – The Story of Yum Yum and Dragon – Warner Bros. 7″ Vinyl – 5600 – RSD Exclusive – $9.98
Fleet Foxes – "Crack Up (Choral Version)"/"In The Morning (Live in Switzerland)" – Warner Bros. 7″ Vinyl – 3700 – RSD Exclusive – $6.97
Florence + The Machine – Sky Full of Song – Republic 7″ –  TBA – RSD Exclusive – TBA
Ron Gallo – Really Nice Guys – New West Records EP – 1000 – RSD First –  $13.98
Goat – Double Date Original Score – Rocket Recordings 10″ Vinyl – 500 – RSD Limited Run – $29.99
Noah Gundersen – Selections from White Noise: Live From KEXP – Cooking Vinyl Limited 10″ Vinyl – 500 – RSD Limited Run – $13.98
Nick Hakim & Onyx Collective – Nick Hakim/Onyx Collective – ATO Records/Ninja Tune 12″ Vinyl – TBA – RSD First –  $13.98
Albert Hammond Jr – Etchings From Francis Trouble – Red Bull Records 10″ Vinyl – 1500 – RSD Exclusive – $11.98
Robyn Hitchcock – Robyn Hitchcock & His LA Squires – Yep Roc Records 7″ Vinyl – 1500 – RSD First –  $9.99
Jesus Jones – Zeroes + Ones (25th Anniversary) – Razor & Tie Industries 12″ Vinyl – 1000 – RSD Limited Run – $13.98
Killing Joke – Absolute Dissent – Spine Farm 2LP 2000 – RSD First –  $35.98
The Kills – Live at Electric Lady Studios – Electric Lady Records LP – 2700 – RSD First –  $25.99
King Black Acid – Sunlit (Deluxe Edition) – Cavity Search Records 2LP – 250 – RSD Limited Run – $39.99
Pete Krebs – Bittersweet Valentines – Cavity Search Records 10″ Vinyl – 500 – RSD Limited Run – $19.99
Ben Kweller – Sha Sha – ATO records LP – RSD Exclusive – $23.98
Latin Playboys – Latin Playboys – Rhino Records LP – RSD First –  $21.98
Richard Lloyd – Lodestones – ORG Music LP – 800 – RSD Limited Run – $21.98
Richard Lloyd – Radiant Monkey – Schoolkids Records LP – 500 – RSD Limited Run – $24.99
The Lurkers – Fulham Fallout – Beggars Banquet LP – 2500 – RSD Exclusive – $22.98
The National – Boxer Live In Brussels – 4AD LP – 4000 – RSD Exclusive – $24.98
Nico – I'm Not Sayin' / The Last Mile – Charly 7″ Vinyl – RSD First –  $12.99
Parquet Courts – "Mardi Gras Beads"/"Seems Kind of…" – Rough Trade Records 7″ Vinyl – 3000 – RSD Exclusive – $7.97
Phoenix – Monologue – Glassnote 7″ Vinyl – 3000 – RSD Exclusive – $7.97
Charlie Pickett with Peter Buck – What I Like About Miami – Y&T Music/Bloodshot 7″ Vinyl 1000 – RSD Limited Run – $7.97
Pickin' On Series – …Modest Mouse – CMH Label Group 2LP – 1000 – RSD First –  $17.99
MC5 – "I Can Only Give You Everything"/"I Just Don't Know" – Modern Harmonic 7″ Vinyl – 1350 – RSD Exclusive – $10.99
MC5 – "Looking At You"/"Borderline" – Modern Harmonic 7″ Vinyl – 1350 – RSD Exclusive – $10.99
Tyson Meade – Robbing The Nuclear Family – Jett Plastic Recordings LP – 1000 – RSD Limited Run – $27.98
Merzbow, Mats Gustafsson, Thurston Moore, Balazs Pandi Cuts Up, Cuts Out Rarenoiserecords12″ Vinyl 600 – RSD Limited Run – $19.98
Kevin Morby and Waxahatchee – "Farewell Transmission"/"Dark Don't Hide It" – Dead Oceans 7″ Vinyl – 1000 – RSD Limited Run – $9.99
Doris Norton – Personal Computer – Mannequin Records LP 500 – RSD Limited Run – $25.98
The Pagans – "Hollywood or Die"/"She's Got The Itch" – Jett Plastic Recordings 7″ Vinyl – 800 – RSD Limited Run – $8.97
Phish – Billy Breathes – JEMP 2LP – 7500 – RSD First – $49.98
The Police – Roxanne – IGA 7″ Picture Disc 2000 – RSD First –  $13.98
Plush – Fed – Be With Records 2LP – 500 – RSD Limited Run – $30.98
Public Squares – NWR&P – Roofless 8″ Vinyl – 500 – RSD Limited Run – TBA
The Queers/Chris Barrows Band split EP Rad Girlfriend Records 7″ Vinyl 450 – RSD First –  $7.97
Quicksand – Triptych Continuum – Epitaph 12″ Vinyl – 1300 – RSD Exclusive – $15.98
Rage Against The Machine – Live At The Democratic National Convention 2000 – Legacy LP – 5000 – RSD Exclusive – $19.98
Ramones – Sundragon Sessions – Sire Records LP – 5300 – RSD Exclusive – $21.98
Gwenifer Raymond – Deep Sea Diver/Bleeding Finger Blues – Tompkins Square 7″ Vinyl 300 – RSD Limited Run – $7.97
The Residents The W***** B*** Album New Ralph TooLP 900 – RSD First –  $24.99
Ride – Waking Up In Another Town: Weather Diaries Remixed Wichita Recordings Ltd 2LP – 1350 – RSD First –  $22.99
Daniel Rossen – Deerslayer – Warp Records 12″ Vinyl – 1500 – RSD First –  $14.99
Lou Reed – Animal Serenade – Sire Records 3LP – 3500 – RSD Exclusive – $34.98
The Regrettes/The Distillers – Side By Side – Warner Bros. 7″ Vinyl – 2600 – RSD Exclusive – $7.97
Sgt Saltpeter – Tales From The Toilet – Burger Records 10″ Vinyl – 500 -RSD Limited Run –  $17.99
The Shins V. Los Lobos – The Fear – Third Man Records 12″ Vinyl – TBA – RSD Exclusive – $15.98
Sleigh Bells – Kid Kruschev Sinderlyn EP 850 – RSD Limited Run – $23.98
Sloppy Seconds – Knock Yer Block Off! – TAANG! LP – 500 – RSD Limited Run – $19.98
Sock-Tight – Second Wind – ORG Music 7″ Vinyl – 750 – RSD Limited Run – $7.97
Soul Asylum – Live From Liberty Lunch, Austin TX 12/3/92 – Legacy 2LP – 3000 – RSD Exclusive – $25.98
Soft Cell – Say Hello Wave Goodbye / Youth Reimagined UMC 12″ Single 1500 – RSD First –  $19.98
Soundgarden – A-Sides – IGA 2LP – 5000 – RSD First –  $35.98
Spectrum – Highs, Lows, and Heavenly Blows – Medical Records LP 300 – RSD Limited Run – $27.98
Marnie Stern – This Is It And I Am It… – Kill Rock Stars LP – 400 – RSD Limited Run – $19.99
Sublime – 89 Vision – IGA 10″ Vinyl – 3500 – RSD First –  $14.98
The Submarines – Honeysuckle Weeks – Nettwerk Music Group LP – 1000 – RSD First –  $28.98
Sufjan Stevens – Mystery of Love EP – Music On Vinyl 10″ Vinyl – 10,000 – RSD Exclusive – $22.99
The Sundays – Reading, Writing And Arithmetic – Fugitive LP – 3000 – RSD Exclusive – $26.98
Superchunk – "What a Time to Be Alive (Acoustic)" b/w "Erasure (Acoustic)" – Merge Records 7″ Vinyl – 1350 – RSD Exclusive – $9.99
S U R V I V E – R – 7400 – Relapse Records 12″ Vinyl – 1000 – RSD Limited Run – $19.98
Swans – Die Tür ist zu Virtual Records 2LP 2500 – RSD Exclusive – $24.98
TAD – Quick And Dirty – MVD Audio/Incineration Ceremony Recordings LP 900 – RSD First –  $19.99
Teenage Bottlerocket – Warning Device (10th Anniversary Edition) – Red Scare Industries LP – 350 – RSD Limited Run – $19.98
Tennis System – P A I N – Graveface LP 1000 – RSD Limited Run – $21.98
Johnny Thunders – So Alonesome – Remarquable Records LP 500 – RSD Limited Run – $26.98
Toyah – Desire Demon Records LP – RSD Exclusive – $29.99
Touche Amore – Demo 12-Inch – No Sleep Records 12″ Vinyl – RSD First –  $15.98
Urban Dogs – Urban Dogs (Plus Bonus Album) – Fall Out / Jungle Records 2LP 450 – RSD First – $34.99
U2 (featuring Beck remix) – Lights of Home – IGA 12″ Vinyl – 5000 – RSD Exclusive – $24.98
Various Artists – Boston Hardcore '89-91 – TAANG! Records LP – 500 – RSD Limited Run – $19.98
Various Artists – Electroconvulsive Therapy Volume 4: The Art of Survival Records – Medical Records LP 300 – RSD Limited Run – $26.98
Various Artists – Gary Crowley's Punk & New Wave – Demon Records  2LP – TBA – RSD Exclusive – $33.99
Various Artists – Recutting the Crap Vol 2 – Crooked Beat Records 2LP – 1000 – RSD Limited Run – $26.98
Various Artists – Soul Jazz Records Presents Punk 45 Special – Soul Jazz Records 5 x 7″ Box – 500 – RSD Limited Run – $49.99
Various Artists – Why Are We Here? – Schoolkids Records 7″ Vinyl – 750 – RSD Limited Run – $11.97
Various Artists – Wisconsin Vinyl Collective Vol. 2 – Stone After Stone Records LP – 1000 – RSD Limited Run – $19.99
The Vapors – Turning Japanese – Razor & Tie Industries 7″ Vinyl – 1000 – RSD Limited Run – $9.99
Vitamin String Quartet – VSQ Performs The Flaming Lips' Do You Realize/All We Have Is Now – Vitamin Records 7″ Vinyl – 1000 – RSD First –  $7.97
The Voidz – "Qyurruys" b/w "Coul As A Ghoul" – RCA 7″ Vinyl – 2500 – RSD Exclusive – $5.97
Tom Waits – Brawlers – Epitaph/Anti- 2LP – 4500 – RSD Exclusive – $32.98
Tom Waits – Bawlers – Epitaph/Anti- 2LP – 4500 – RSD Exclusive – $32.98
Tom Waits – Bastards – Epitaph/Anti- 2LP – 4500 – RSD Exclusive – $32.98
Wilco – Live At The Troubadour 11/12/96 – Rhino/Reprise 2LP – 5000 – RSD Exclusive – $34.98
Marty Willson-Piper – Spirit Level – Schoolkids Records LP – 500 – RSD Limited Run – $27.99
The Wipers – Live At The Met 12/31/82 – Jackpot Records LP – 2000 – RSD Exclusive – $23.99
Yung Wu – Shore Leave – Bar None LP – 1200 – RSD Exclusive – $15.98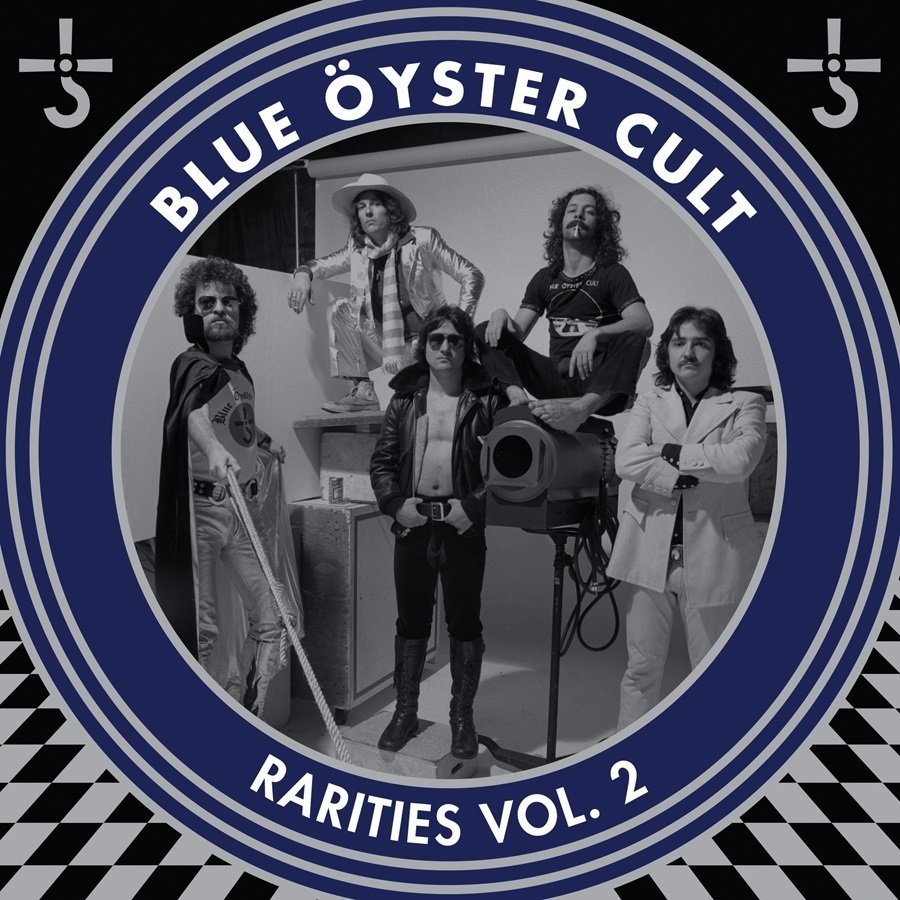 Classic Rock, Prog, Garage and Psych
The Allman Brothers Band – Live At The Atlanta Pop Festival 7/3&5/70 – Legacy 4LP Box – 3000 – RSD First –  $69.98
David Axelrod – Song Of Innocence – Now Again Records LP – 2375 – RSD First –  $27.98
Beaver and The Trappers – Happiness Is Havin – Modern Harmonic 7″ Vinyl – 950 – RSD Limited Run – $10.99
Jeff Beck – Truth – Friday Music LP – 1000 – RSD Limited Run – $32.98
Chris Bell – "I Am The Cosmos"/"You And Your…" – Omnivore 7″ Vinyl – 1300 – RSD Exclusive – $9.98
Chuck Berry – Greatest Hits – Sundazed Music LP – 1350 – RSD Exclusive – $25.99
Blue Öyster Cult – Rarities Vol. 2 – Real Gone Music 2LP – 1400 – RSD Exclusive – $37.98
David Bowie – Bowie Now – Parlophone LP – TBA – RSD Exclusive – $21.98
David Bowie – Welcome To The Blackout (Live in London '78) – Parlophone 3LP – TBA – RSD Exclusive – $49.98
David Bowie – Let's Dance (Full Length Demo) – Parlophone 12″ Vinyl – TBA – RSD Exclusive – $14.98
David Bowie David Bowie Republic 2LP 3000 – RSD First –  RSD First –  $34.98
Dickey Betts – Dickey Betts Band: Live At The Lone Star Roadhouse – RockBeat Records 2LP – 1400 – RSD First – $34.99
Cuby + Blizzards – "L.S.D. (Got A Million Dollars)"/"Your Body Not Your Soul" – Music On Vinyl 7″ Vinyl – 1000 – RSD Limited Run – $13.98
Tim Buckley – I Can't See You – Manifesto 12″ Vinyl – 1750 – RSD Exclusive – $19.98
Tim Buckley – Live At The Troubadour – Real Gone Music 2LP – RSD First –  $39.98
Eric Burdon & The Animals – Nights in San Francisco – Rhythm & Blues LP – 1000 – RSD First –  $24.99
Eric Clapton – Rush (Music from the Original Motion Picture Soundtrack) – Warner Bros. LP – 2600 – RSD Exclusive – $16.98 
Eric Clapton – Complete Clapton – Warner Bros. 4LP Box – 2000 – RSD Exclusive – $49.98
Elvis Costello (with The Roots) – Someone Else's Heart – Yep Roc Records 7″ Vinyl – 2600 – RSD First –  $8.97
Curved Air – Air Conditioning: Limited Edition – Picture Disc LP Esoteric LP Picture Disc 700 – RSD First –  $24.99
Bo Diddley – 16 All Time Greatest Hits – Sundazed Music LP – 1350 – RSD Exclusive – $25.98
The Doors – The Matrix Part II – Rhino LP – 5800 – RSD Exclusive – $21.98
Bob Dylan & The Grateful Dead – Dylan & The Dead – Columbia LP – 5000 – RSD First – $19.98
The End – Introspection/Retrospection – Demon Records 2LP – RSD Exclusive – $33.99
Fleetwood Mac – Tango In The Night Alternate – Warner Bros. LP – 4000 – RSD Exclusive – $21.98
Florian Fricke – Spielt Mozart – One Way Static 2LP – 500 – RSD Limited Run – $28.97
John Fogerty – Centerfield – BMG 12″ Picture Disc – 3500 – $18.98
Jerry Garcia – Run For The Roses ATO/Round Records LP – RSD First – $21.98
Grateful Dead – Fillmore West, San Francisco, CA – Rhino/GD Productions 4LP Box – 6700 – RSD Exclusive – $79.98
The Groundhogs – Scratching The Surface – Fire Records LP – 500 – RSD Limited Run – $24.99
Mickey Hart – RAMU – Verve 2LP – RSD Exclusive – $25.98
Hawkwind – Dark Matter (1970 – 1974) – Parlophone 2LP – 2300 – RSD Exclusive – $29.98
Jimi Hendrix – "Mannish Boy" b/w "Trash Men" – Columbia 7″ Vinyl – 4000 – RSD Exclusive – $9.98
Hot Tuna – Live At The New Orleans House – Legacy 2LP – 3000 – RSD Exclusive – $25.98
Jethro Tull – Moths – Parlophone 10″ Vinyl – 2300 – RSD Exclusive – $14.98
Elton John vs Pnau – Good Morning To The Night – UMG/Virgin LP 1100 – RSD First –  $29.98
Steve Kalinich – Scrambled Eggs – Plowboy Records LP – 500 – RSD Limited Run – $25.98
The Kinks – Phobia – Friday Music 2LP – 2000 – RSD Exclusive – $42.98
Laser Pace – Granfalloon – Feeding Tube Records LP – 1000 – RSD Limited Run – $28.98
Led Zeppelin – "Friends"/"Rock And Roll" – Atlantic 7″ Vinyl – TBA – RSD Exclusive – $9.98
Arthur Lee and Love – Coming Through You RockBeat Records 2LP – 700 – RSD First –  $34.99
Randy Meisner – Take It To The Limit – Entrée Records 12″ Vinyl – 1400 – RSD First –  $25.98
The Moody Blues Say It With Love Eagle Records 12″ Vinyl 2500 – RSD First –  $13.98
Van Morrison – "Close Enough For Jazz"/"Things" – Legacy 7″ Vinyl – 3000 – RSD Exclusive – $7.97
Van Morrison – Alternative Moondance – Rhino 2LP Picture Disc – 5300 – RSD Exclusive – $21.98
Gov't Mule – Girl With No Self Esteem – Fantasy 12″ Vinyl – 2000 – RSD Exclusive – $10.98
The Open Mind – The Open Mind – Sunbeam Records LP 500 – RSD Limited Run – $36.98
Pink Floyd – Piper At The Gates of Dawn (Mono) – Legacy LP – 6000 – RSD Exclusive – $22.98
Pompeii – The Secret Sessions – Rouge Records LP – 1000 – RSD Limited Run – $22.98
Iggy Pop – Live At The Ritz, NYC 1986 – Culture Factory US 2LP – 1500 – RSD Exclusive – $34.98
Popol Vuh – Messa Di Orfeo – One Way Static LP 500 – RSD Limited Run – $24.98
Elvis Presley – The King In the Ring – Legacy 2LP – 3000 – RSD Exclusive – $25.98
Question Mark and the Mysterians – Doncha Want My Love/Hot n'Groovin /Funky Lady – Tuff City Records 7″ Vinyl – 1000 – RSD Limited Run – $7.97
The Rascals – The Complete Singles A's & B's – Real Gone Music 4LP – 1000 – RSD Limited Run – $69.98
The Rolling Stones – Their Satanic Majesties Request – ABKCO LP-  3500 – RSD Exclusive – $38.98
Lou Reed and Kris Kristofferson – …With Vin Scelsa – The Bottom Line Records 12″ Picture Disc – 1000 – RSD Limited Run – $24.98
Shocking Blue – Single Collection (A's & B's, Part 1) – Music On Vinyl 2LP – 3000 – RSD Exclusive – $34.99
Bruce Springsteen – Greatest Hits – Infamous Records 2LP – 5000 – RSD First –  $31.98
U.K. – U.K. – Globe Music LP – RSD First –  $24.98
The Stooges – The Stooges (Detroit Edition) – Elektra 2LP – 3250 – RSD Exclusive – $34.98
Small Faces – Lazy Sunday (stereo) / Ogdens Nut Gone Flake (alt mono mix) Charly 7″ Vinyl – RSD First –  $12.99
The Smithereens – The Smithereens Play Tommy – eOne LP – 1200 – RSD Exclusive – $23.98
Tangerine Dream – Zeit Varese – Sarabande LP – 2000 – RSD Exclusive – $34.98
George Thorogood & The Destroyers – Shot Down/Ain't Coming Home – Rounder Records 7″ Vinyl – RSD Exclusive – $7.97
Uriah Heep – Look At Yourself – Sanctuary Records LP – 1000 – RSD Limited Run – $29.98
Various Artists – Diggin' For Gold Volume 2 – Rubble LP 200 – RSD Limited Run – $28.98
Various Artists – Diggin' For Gold Volume 6 – Rubble LP 200 – RSD Limited Run – $28.98
Various Artists – Girls In The Garage: Volume 2 – Past & Present LP 750 – RSD Limited Run – $28.98
Various Artists – Girls In The Garage: Volume 3 – Past & Present LP 750 – RSD Limited Run – $28.98
Various Artists – Iconic Performances From Monterey… – Monterey International Pop Festival 2LP – 1000 – RSD Limited Run – $29.98
Various Artists – The Other Side of Sun Records (Part 2) – ORG Music LP – 2750 – RSD Exclusive – $11.98
The Who – The Kids Are Alright – IGA 2LP – 3000 – RSD First –  $34.98
Steven Wilson – How Big The Space – Caroline Records 12″ Vinyl – RSD Exclusive – $9.98
Wolfman Jack & The Wolfpack Boogie With The Wolfman Entrée Records 12″ Picture Disc 1000 – RSD Exclusive – $25.98
Yes – Tormato – Atlantic/Rhino 12″ Vinyl – 2800 – RSD First –  $21.98
Neil Young – Tonight's The Night: Live At The Roxy – Warner Bros. 2LP – 7500 – RSD First –  $25.98
Frank Zappa – Lumpy Gravy – Zappa LP – 4000 – RSD First –  $24.98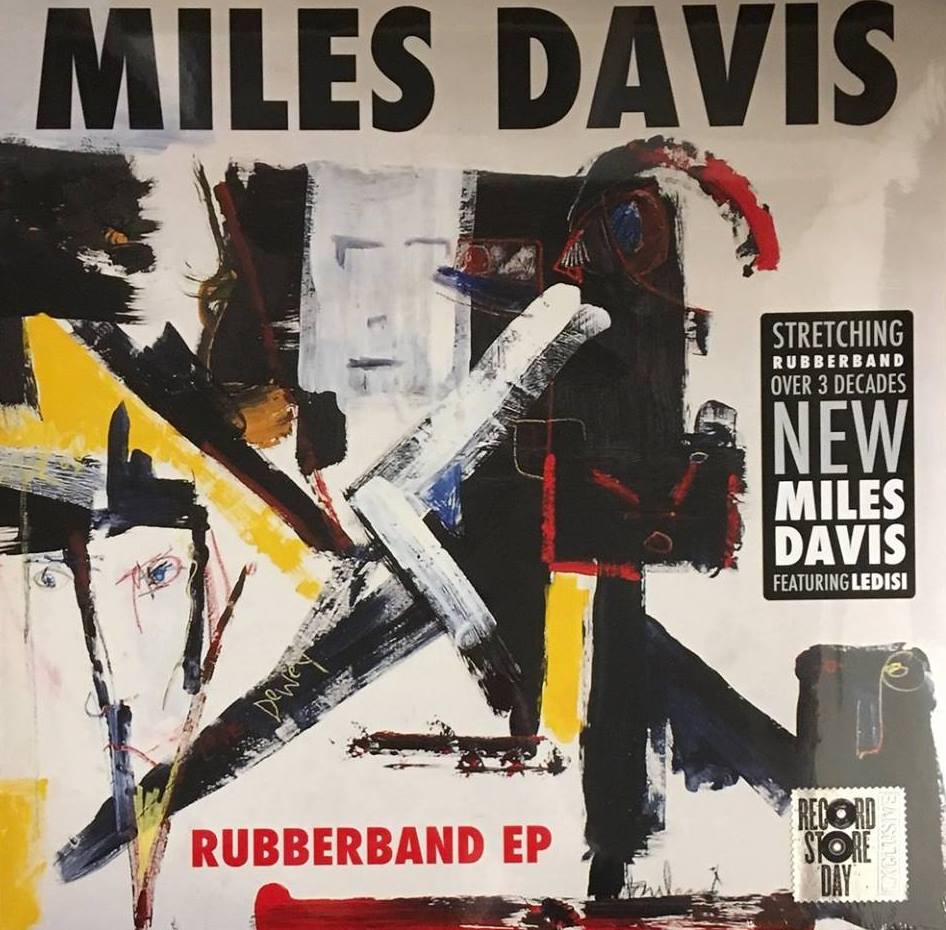 Jazz, Blues, Soul and Funk
Baby Huey – The Baby Huey Story: The Living Legend – Run Out Groove 2LP – TBA – RSD Exclusive – $36.98
Duck Baker – Les Blues De Richmond: Demos and Outtakes (1973-1979) Tompkins Square LP 1000 – RSD Limited Run – $18.98
Blackrock – "Yeah Yeah" – SOH Records 12″ Vinyl – 1000 – RSD First –  RSD First –  $13.98
Ornette Coleman – An Evening With Ornette Coleman, Part 2 – ORG MUSIC LP – 1600 – RSD Exclusive – $26.98
John Coltrane – My Favorite Things – Atlantic 7″ Vinyl – 1000 – RSD First –  $7.97
The Dap-Kings – Closer Look… The Instrumentals – Daptone Records LP – 1650 –  RSD Exclusive – $19.99
Miles Davis – Rubberband – Warner Bros/Rhino 12″ Vinyl – 2300 – RSD First –  $14.98
Jack DeJohnette, Larry Grenadier, John Medeski, John Scofield – Hudson – Motema Music 2LP – 1000 – RSD First –  $25.98
Demon Fuzz – I Put A Spell On You EP – Music On Vinyl 7″ Vinyl – 2000 – RSD Exclusive – $13.98
Ella Fitzgerald – Ella at Zardi's Verve 2LP – 1500 – RSD First –  $29.98
Marvin Gaye – Let's Get It On (45th Anniversary) – MTN LP 1000 – RSD First –  $29.98
Marvin Gaye – Sexual Healing: The Remixes – Legacy 12″ Vinyl – 3000 – RSD Exclusive – $17.98
Grant Green Funk In France: From Paris to Antibes (1969-1970) Resonance Records 3LP 1500 – RSD Exclusive – $69.98
Grant Green Slick! Live at Oil Can Harry's Resonance Records 2LP 150 – RSD Exclusive – $49.96
The Honey Drippers/Brotherhood – Impeach The President/The Monkey That Became A President – Tuff City Records 7″ Vinyl – 1000 – RSD Limited Run – $7.97
Michael Kiwanuka – Out Loud – IGA 12″ Vinyl – 3500 – RSD Exclusive – $18.98
Bunk Johnson – Rare and Unissued Masters (1943-1945) – ORG Music 2LP – 1000 – RSD Limited Run – $31.98
Delvon Lamarr – Organ Trio Live on KEXP – Colemine Records LP – RSD First –  $24.98
Joe Lovano & Dave Douglas Sound Prints – On Pebble Street – Greenleaf Records 7″ Vinyl – 300 – RSD Limited Run – $9.99
Wynton Marsalis Septet – "Night Life" with Willie Nelson /"I'm Gonna Find Another You" with John Mayer – Blue Engine Records 10″ Picture Disc – 1000 –  RSD Limited Run – $19.99
Messengers Incorporated – Soulful Proclamation – Guestroom Records LP – 500 – RSD Limited Run – $21.98
The Mohawks – The Champ (50th Anniversary) – Music On Vinyl 7″ Vinyl – 3500 – RSD Exclusive – $13.98
Snarky Puppy – Sharktank – GroundUP Music 10″ Vinyl – 1000 – RSD Limited Run – $13.98
Thelonious Monk – Monk – Columbia/Legacy LP – 2500 – RSD First –  $19.98
Nublu Orchestra – …Conducted By Butch Morris – Nublu Records LP – 800 – RSD First –  $21.99
The Legendary Marvin Pontiac – Greatest Hits – Northern Spy Records LP – 1500 – RSD First –  $24.99
Bernard Purdie – Cool Down – Sugar Road Records LP – RSD First –  $19.98
Eli Paperboy Reed – …Meets High & Mighty Brass Band – Yep Roc Records LP – 900 – RSD First –  $19.99
Melvin Sparks – Texas Twister Tidal Waves Music LP 500 – RSD Limited Run – $24.98
Sun Ra – Pine Street Theatre 12/18/88 – Jackpot Records 2LP – 2000 – RSD Exclusive – $35.99
Sun Ra – Standards – ORG Music LP – 1750 – RSD Exclusive – $25.98
Sun Ra – The Cymbals/Symbols Sessions: New York City 1973 – Modern Harmonic 2LP – 1800 – RSD Exclusive – $35.99
Sun Ra – Astro Black – Modern Harmonic LP – 1350 – RSD Exclusive – $25.99
Various Artists – Jazz Dispensary: Soul Diesel Vol 2 Craft Recordings LP – 2000 – RSD Exclusive – $24.98
Various Artists – Right On Now! The Sounds of Northern Soul – ORG Music LP – 2000 – RSD Exclusive – $27.98
Various Artists – Living on Soul The Orchard – Studio DVD – TBA – RSD First – TBA
Various Artists – Malaco Records – Malaco Records LP 1500 – RSD First – $18.98
Various Artists – New Orleans Soul '67 – History of SoulLP 500 – RSD First –  $24.99
Various Artists – Rough Guide to Jug Band Blues – World Music Network LP – 1300 – RSD First –  $19.99
Various Artists – Rough Guide To Ethiopian Jazz – World Music Network LP – 1000 – RSD First –  $19.99
Various Artists – Rough Guide To Ragtime – World Music Network LP – 1300 – RSD First –  $19.99
Various Artists – Takin' Care of Business: Soul, R&B, and Garage from the vaults of Rampart Records (1963-1971) – Vampisoul 10 x 7″ Box Set – 500 – RSD Limited Run – $75.98
Johnny Guitar Watson – Giant – Culture Factory LP – 1200 – RSD Exclusive – $24.98
Frank Wilson – Do I Love You (Indeed I Do) – Third Man Records 7″ – TBA – RSD First – $11.97
Johnny Winter – The King of Slide – Friday Music LP – 1000 – RSD Limited Run – $29.98
Hip-Hop
9th Wonder – Zion II – Empire 2LP – 1000 – RSD First –  $24.98
David Banner – The God Box – Empire 2LP 1500 – RSD First –  RSD First –  $24.98
Cam'ron – Purple Haze – Get On Down 2LP – 1400 – RSD Exclusive – $31.98
Common – Can I Borrow A Dollar? – Nature Sounds 2LP – RSD First –  $34.98
Compton's Most Wanted Music To Driveby Get On Down LP 1000 – RSD Limited Run – $26.98
Cypress Hill – Black Sunday Remixes – Legacy 12″ Vinyl – 2500 – RSD Exclusive – $19.98
Czarface Man's Worst Enemy Silver Age 7″ Vinyl 2375 – RSD Exclusive – $21.98
Dessa – Quinine – Doomtree Records 7″ Vinyl – 1000 – RSD Limited Run – $9.98
J Dilla Rough – Ruff Draft: The Dilla Mix – Pay Jay 2LP 4750 – RSD First –  $27.98
Dr. Dre – "Dre Day" – eOne-Death Row Records 12″ Vinyl – 2500 – RSD Exclusive – $14.98
Dr. Octagon Moosebumps: An Exploration Into Modern Day Horripilation Deluxe Bulk 2LP – RSD Exclusive – $25.98
Robert Glasper x Kaytranada – The ArtScience Remixes – Blue Note 10″ Vinyl – 1200 – RSD First –  $13.98
Insane Clown Posse The Amazing Jeckel Brothers Psychopathic Records 2LP 2850 – RSD Exclusive – $32.98
Living Legends – Almost Famous – Empire LP Picture Disc – 1500 – RSD First – $24.98
Lyrics Born – Later That Day – Real People 2LP 1250 – RSD Limited Run – $31.98
Miguel – War & Leisure – RCA 2LP – 2500 – RSD First –  $22.98
Nas – illmatic: Live From The Kennedy Center – Mass Appeal Records 2LP – 5000 – RSD First –  $32.98
The Notorious B.I.G. – Juicy Bad Boy Records – 12″ Vinyl – 5250 – RSD Exclusive – $14.98
Prodigy – Keep It Thoro – Legacy 12″ Picture Disc – 3000 – RSD Exclusive – $16.98
Rapsody – The Idea of Beautiful – Empire 2LP 1500 – RSD First –  $24.98
Rob Base & DJ E-Z Rock – It Takes Two (30th Anniversary) – RCA LP – 2000 – RSD First –  $19.98
Rockabye Baby – Lullaby Renditions of The Beastie Boys – CMH Label Group LP – 1500 – RSD First –  $17.99
The Rugged Nuggets x Smoke DZA x Fly Anakin x Blu – Head Above Water – Coalmine Records 7″ Vinyl – RSD First – $10.98
Run The Jewels – Stay Gold (Collectors Edition) – Run The Jewels Inc 12″ Box – 5000 – RSD Exclusive – $44.98
Spice 1 – Spice 1 – Get On Down LP – 1000 – RSD Limited Run – TBA
The Streets – Remixes & B-Sides – 679 Recordings 2LP – 1250 – RSD Exclusive – $29.98
Tank & The Bangas – Live Vibes – Verve LP – TBA – RSD Exclusive – $18.98
Too $hort Short Dog's In The House Get On Down LP 1900 – RSD Exclusive – $26.98
Triple Threat – Triple Threat – Majik Ninja 12″ Picture Disc – 1000 – RSD Limited Run – $21.98
Urban Dance Squad – The Remix Collection – Music On Vinyl 2LP – 1000 – RSD Limited Run – $34.98
Various Artists – Krush Groove Original Soundtrack Varese Sarabande LP 1500 – RSD Exclusive – $34.98
Lil Uzi Vert – Luv is Rage – Atlantic LP – 2200 – RSD Exclusive – $21.98
Lil Uzi Vert – The Perfect Luv Tape – Atlantic LP – 2500 – RSD Exclusive – $21.98
Wu-Tang – The Saga Instrumental EP – eOne/36 Chambers 12″ Vinyl – 3000 – RSD Exclusive – $18.98
Wu-Tang Clan – Enter The Wu-Tang (36 Chambers) – Columbia/Legacy – Cassette – 2500 – RSD Exclusive – $12.98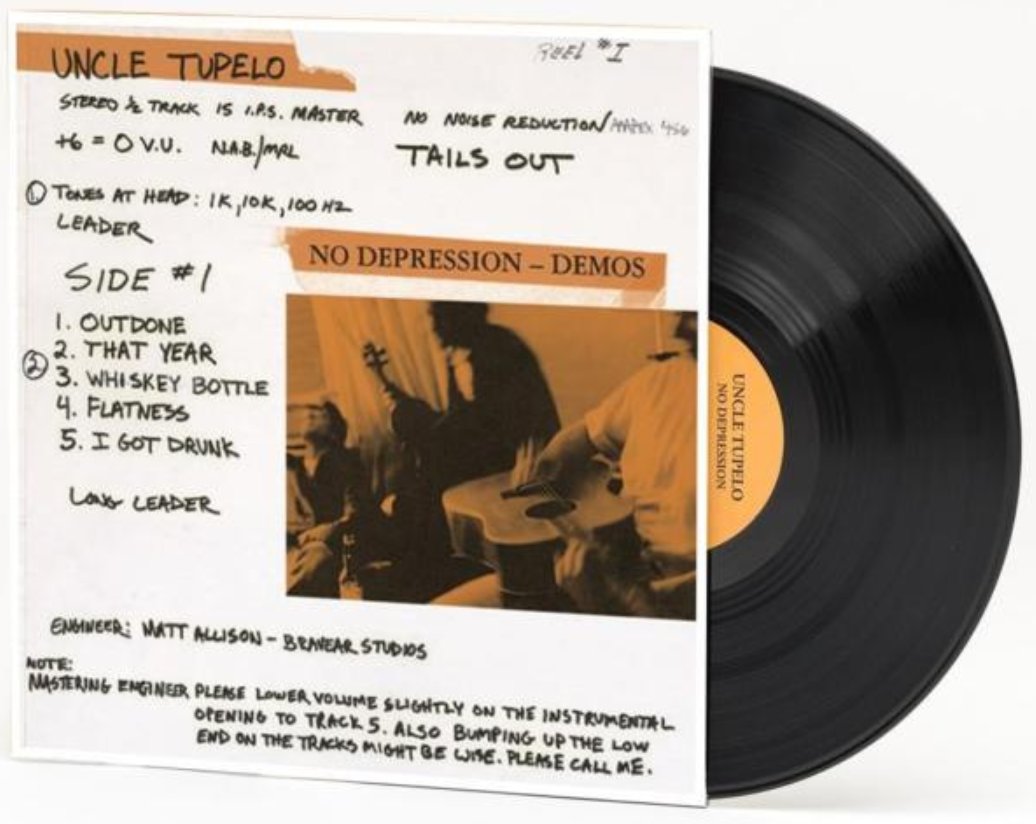 Americana, Country and Folk
The Beau Brummels – Bradley's Barn – Run Out Groove 2LP – TBA – RSD Exclusive – $32.98
Tia Blake – Paris and Montreal Demos, 1973-1976 – Yep Roc Records 10″ Vinyl – 500 – RSD Limited Run – $15.99
Brothers Osborne – Port Saint Joe – EMI Nashville LP 1500 – RSD Exclusive – $24.98
John Carter Cash – We Must Believe In Magic – Reviver Records 2LP – 1000 – RSD Limited Run – $23.98
Johnny Cash – At Folsom Prison (50th Anniversary) – Legacy 5LP Box – 2500 – RSD Exclusive – $81.98
Johnny Cash – I Love You Because / You're The Nearest Thing To Heaven Charly 7″ Vinyl – RSD First –  $12.99
Eric Church 61 Days In Church: Covers EMI Nashville LP 2500 – RSD Exclusive – $19.98
Gene Clark – Back Street Mirror – Entrée Records LP 1300 – RSD Exclusive – $19.98
Charlie Daniels – Memories, Memoirs & Miles: Songs Of A Lifetime – CDC Records 2LP – 1500 – RSD Exclusive – $35.98
Steve Earle & The Dukes – Live From The Continental Club – E-Squared 2LP – 2000 – RSD Exclusive – $28.97
Chet Faker Thinking in Textures IGA LP 2000 – RSD First –  $24.98
Bobbie Gentry – Live at the BBC – UMC LP 1200 – RSD First –  $24.98
Lloyd Green and Jay Dee Maness – Journey To The Beginning Coastal Bend Music LP 500 – RSD Limited Run – $24.98
Tim Hardin – Lost in L.A. – Entrée Records LP 1750 – RSD First –  $19.98
John Wesley Harding – Greatest Other People's Hits – Omnivore LP – 1300 – RSD First –  $21.98
Joshua Hedley – "Broken Man"/"Singin A New Song" – Third Man Records 7″ Vinyl – TBA – RSD Exclusive – $11.98
Hellbound Glory – Pinball (Junkie Edition) – Black Country Rock LP – 500 – RSD Limited Run – $21.98
Jason Isbell & The 400 Unit – Live at Twist & Shout – New West Records EP – 3000 – RSD First –  $14.98
Bert Jansch – L.A. Turnaround – Earth Recordings LP – 500 – RSD Limited Run – $30.98
Lady Antebellum – Heart Break – Capitol Nashville 7″ Vinyl 500 – RSD Limited Run – $9.98
The Lone Bellow – Live at Grimey's – Masterworks 10″ Vinyl – 2500 – RSD Exclusive – $12.98
Mandolin Orange – Mandolin Orange Plays Cover Songs – Yep Roc Records 12″ Vinyl – 1400 – RSD First –  $24.98
Linda Perhacs – I'm A Harmony – Omnivore 2LP – 1000 – RSD Limited Run – $31.98
Dave Van Ronk – Live At Sir George William University – Nettwerk /Justin Time Records LP – 1200 – RSD First –  $22.98
Son Volt – Okemah and the Melody of Riot – Transmit Sound 2LP – 2000 – RSD First –  $25.98
Gary Stewart – Mowtown – Delmore Recording 7″ 400 – RSD Limited Run – $12.98
Marty Stuart & His Fabulous Superlatives – Way Out West: Desert Suite (Trip One) – Superlatone Recordings 12″ Vinyl – 1200 – RSD Exclusive – $16.98
Trampled By Turtles – Wildflowers – Banjodad Records 7″ Vinyl – 1500 – RSD Exclusive – $8.97
Uncle Tupelo – No Depression Demos – Legacy LP – 3000 – RSD Exclusive – $19.98
Various Artists – Speak Out: Recorded Live at the 2017 Newport Folk Festival – LP – 1400 – RSD Exclusive – $29.99
Various Artists – The Beginning Of The End: The Existential Psychodrama In Country Music (1956-1974) – Iron Mountain LP – 400 – RSD Limited Run – $24.98
Various Artists – Hillbillies In Hell: Volume 666 (Country Music's Tormented Testament: 1952-1974) – Iron Mountain LP – 400 – RSD Limited Run – $24.98
Laura Veirs – Fading of Stars – Raven Marching Band 7″ Vinyl – 850 – RSD Limited Run – $7.97
Entertainment (Film and TV Soundtracks, Video Game Music, Comedy Records) 
Cheech & Chong – Up In Smoke (40th Anniversary) – Rhino/Warner Bros. 7″ Vinyl – 4000 – RSD Exclusive – $14.98
Gary Clark Jr. with Junkie – Come Together – Warner Bros. 12″ Picture Disc – 2700 – RSD Exclusive – $27.98
Daughter – Music From Before The Storm – Glassnote 2LP – 2000 – RSD Exclusive – $25.98
Dr. Who – The Tomb Of The Cybermen Demon Records 2LP – RSD Exclusive – $33.99
Dr. Who – City Of Death Demon Records 2LP – RSD Exclusive – $33.99
Aaron Drake – The Godfathers of Hardcore Official Motion Picture Score ILS LP – RSD Exclusive – $25.98
Eurythmics – 1984 (For The Love of Big Brother) – Legacy LP – 2000 – RSD First –  $25.98
Fawlty Towers – Second Sitting – Demon Records LP Picture Disc – TBA – RSD Exclusive – $29.99
Serge Gainsbourg & Michel Colombier – Le Pacha Soundtrack – We Want Sounds LP 1000 – RSD Limited Run – $36.98
Dave Grusin – The Friends of Eddie Coyle Soundtrack We Want Sounds LP 800 – RSD Limited Run – $36.98
Kenny Loggins – Return To Pooh Corner – Columbia LP – 2000 – RSD Exclusive – $19.98
Ennio Morricone Autopsy [Original Soundtrack] Arrow Records 2LP 900 – RSD First –  $39.99
Bill Murray, Jan Vogler & Friends New Worlds Verve 2LP – RSD First –  $25.98
Original Cast of SpongeBob SquarePants – "(Just A) Simple Sponge" – Masterworks 7″ Vinyl – 2500 – RSD Exclusive – $8.97
Patton Oswalt – Annihilation – Comedy Dynamics 2LP – 1000 – RSD Limited Run – $24.98
Adam Sandler – They're All Gonna Laugh At You – Warner Bros. 2LP – 3325 – RSD Exclusive – $21.98
Sandro/John Malkovich/Eric Alexandrakis – Hell on Earth (Stereo) – B9 Records LP – 1000 – RSD Limited Run – $19.99
Marlo Thomas and Friends – Free To Be You And Me – Brookvale Records 2LP – 3000 – RSD Exclusive – $27.98
Lalo Schifrin – Enter The Dragon (Soundtrack) – Rhino/Warner Bros. LP Picture Disc – 2800 – RSD Exclusive – $21.98
Powell Peralta – The Search for Animal Chin (Soundtrack) – Kanine Records 2LP – 1600 – RSD Exclusive – $26.98
UhUhBoo Project – Sympathy For Mr. Vengeance – Original Motion Picture Soundtrack
Various Artists – American Dreamer Soundtrack – Light In The Attic / Cinewax LP 500 – RSD Limited Run – $26.98
Various Artists – Pornosonic: Unreleased 70s Porn Music Featuring Ron Jeremy – Enjoy The Ride Records LP – 500 – RSD Limited Run – $24.98
Various Artists – Planet Terror Original Soundtrack Varese Sarabande LP 2000 – RSD Exclusive – $21.98
Various Artists – Twin Peaks (Soundtrack/Score) – Rhino/Warner Bros. 2LP Picture Disc – 5300 – RSD First –  $34.98
Various Artists – Twin Peaks (Music from…) – Rhino 2LP Picture Disc – 5300 – RSD First –  $34.98
Various Artists – Queen City Originall Motion Picture Soundtrack Galora LP 2000 – RSD Exclusive – $24.99
(Vengeance Trilogy Part. 1) Beatball Music LP 500 –  RSD Limited Run – $27.98
Sam Waymon Ganja & Hess (Original 1973 Motion Picture Soundtrack) Strange Disc LP 500 – RSD Limited Run – $24.98
John Williams Star Wars: The Last Jedi Walt Disney Records 10″ Vinyl 3500 – RSD First –  $29.98
Cho Young-wuk Oldboy – Original Motion Picture Soundtrack (Vengeance Trilogy Part. 2) Beatball Music 2LP 500 – RSD Limited Run – $33.98
Cho Young-wuk Sympathy For Lady Vengeance – Original Motion Picture Soundtrack: (Vengeance Trilogy Part. 3) Beatball Music LP – 500 – RSD Limited Run – TBA
Hans Zimmer, Jacob Shea and David Fleming Blue Planet II Silva Screen 2LP 500 – RSD Limited Run – $36.98
Reggae, Dub, Afrobeat and World
Buari – Buari – Nature Sounds LP – TBA – RSD First –  TBA
Willie Colon – Wanted By The FBI/The Big Break – La Gran Fuga Get On Down LP 900 – RSD Limited Run – $24.98
Creation Rebel – Dub From Creation – On-U Sound LP – 1000 – RSD Limited Run – $19.99
Soneros De Verdad & Luis – Frank Arias Mosquera A Buena Vista: Bario – De La Habana Termidor/Connector LP 950 –  RSD First –  $19.99
Duke Reid's All Stars & Roland Alphonso – Judge Sympathy/Never To Be Mine (O Sole Mio) – BMG Trojan Records 7″ Vinyl – 1000 – RSD Limited Run – $11.98
Record Store Day 2018 DJ Spooky Presents… – Phantom Dancehall – VP Records LP – 2000 – RSD Exclusive – $23.98
Eek-A-Mouse – Ganja Smuggling VP – Greensleeves 7″ Vinyl – 1500 – RSD Exclusive – $12.98
Laraaji – Sun Transformations – All Saints LP – 1000 – RSD Limited Run – $19.99
Los Sospechos Postales Soundtrack Colemine Records LP – RSD First –  $22.98
Cheikh Lô – Né La Thiass – World Circuit LP 500 – RSD Limited Run – $21.98
Maytones – Only Your Picture – Burning Sounds LP – 900 – RSD Limited Run – $29.99
The Skatalites Hi-Bop Ska Jump Up / Shanachie LP 900 – RSD Limited Run – $34.99
Slightly Stoopid – Stay The Same/Prayer For You – Stoopid Records 7″ Vinyl – 1000 – RSD Limited Run – $9.98
Sly & Robbie and Junior Natural – Militant Dub – Music On Vinyl LP – 1500 – RSD Exclusive – $28.99
Soul Jazz Records Presents – Studio One Dub Plate Special – Soul Jazz Records 5 x 7″ Box – 500 – RSD Limited Run – $49.99
Omar Souleyman – To Syria, With Love Remixes – Mad Decent 12″ Vinyl – RSD Exclusive – $15.98
Studio One Natural High: The Bongo Man Collection – Studio One 2LP 1350 – RSD First –  $32.99
Various Artists – Get Ready, Do Rock Steady – BMG/Trojan Budget 10 x 7″ Box – 500 – RSD Limited Run – $69.98
Various Artists – Singapore A-Go-Go – Sublime Frequencies 2LP 800 – RSD Limited Run – $32.98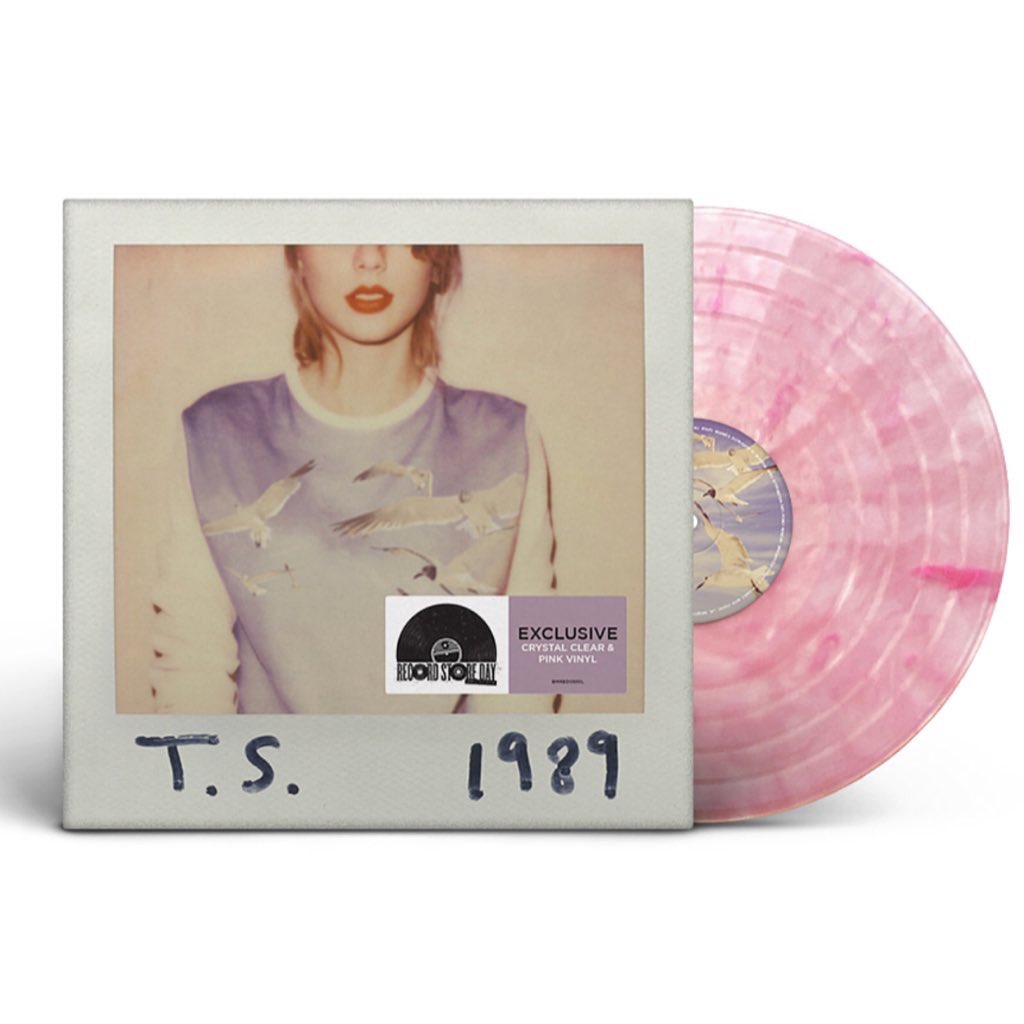 Pop, EDM and Dance
Aaliyah – Back & Forth – Legacy 12″ Vinyl – 2500 – RSD Exclusive – $15.98
Billie Eilish – Party Favor/Hot Line Bling – IGA 7″ Vinyl – 2000 – RSD Exclusive – $15.98
The Bird and the Bee – Tribute To Daryl Hall and John Oates – Slow Down Sounds LP – 2500 – RSD First –  $22.99
Diplo – California – Mad Decent LP – TBA – RSD First –  $19.98
Flume – Flume – Mom+Pop LP Picture Disc – 1800 – RSD Exclusive – $24.99
Gloria Gaynor I Will Survive (12″ Version) Republic 12″ Vinyl 1500 – RSD First –  $16.98
Niall Horan – Mirrors EP – Capitol Records 10″ Vinyl – 2500 – RSD First –  $11.98
Lulu – Heaven And Earth And The Stars – Demon Records LP – RSD First –  $33.99
Madonna – The First Album – Sire Records LP Picture Disc – 5300 – RSD Exclusive – $21.98
Madonna – You Can Dance – Sire Records – 4350 – RSD Exclusive – $14.98
Johnny Mathis – I Love My Lady – Legacy LP – 2000 – RSD Exclusive – $19.98
Mike Posner & The Legendary Mike Posner Band i was born in detroit on a very very… Island Records 2LP 1000 – RSD First –  $25.98
Prince – 1999 – Warner Bros. Records LP – 5300 – RSD Exclusive – $21.98
Sevdaliza – The Calling EP – Music On Vinyl EP – 2000 – RSD Exclusive – $26.98
Caitlyn Smith – Starfire Monument LP – 1000 – RSD First –  $22.98
Patty Smyth and Scandal – Goodbye To You! Best Of The '80s Live -RockBeat Records 2LP 900 – RSD First –  $34.99
Sugar Ray – Fly (20th Anniversary) – Razor & Tie Industries 7″ Vinyl – 2000 – RSD Exclusive – $12.98
Taylor Swift – Taylor Swift Big Machine LP 2500 – RSD First –  $29.98
Taylor Swift – 1989 Big Machine LP 2500 – RSD First –  $29.98
Taylor Swift – Fearless Platinum Edition Big Machine 2LP 2500 – RSD First –  $29.98