The Rolling Stones' 1967 move into psychedelic rock Their Satanic Majesties Request will be reissued on splattered colored vinyl April 21st for Record Store Day. Featuring string arrangements by John Paul Jones, Mellotron and various other keyboard textures and effects, African rhythms and elaborate vocal harmonies, Their Satanic Majesties Request remains over half a century later unlike any other album in the Stones' discography. ABKCO will release 3500 copies as a RSD Exclusive Release in a lenticular sleeve replicating Michael Cooper's famous 3D album cover from the original release. The Euro pressing is on greenish vinyl and the US edition on blue, as pictured below via Stones fan account royaldragon1969: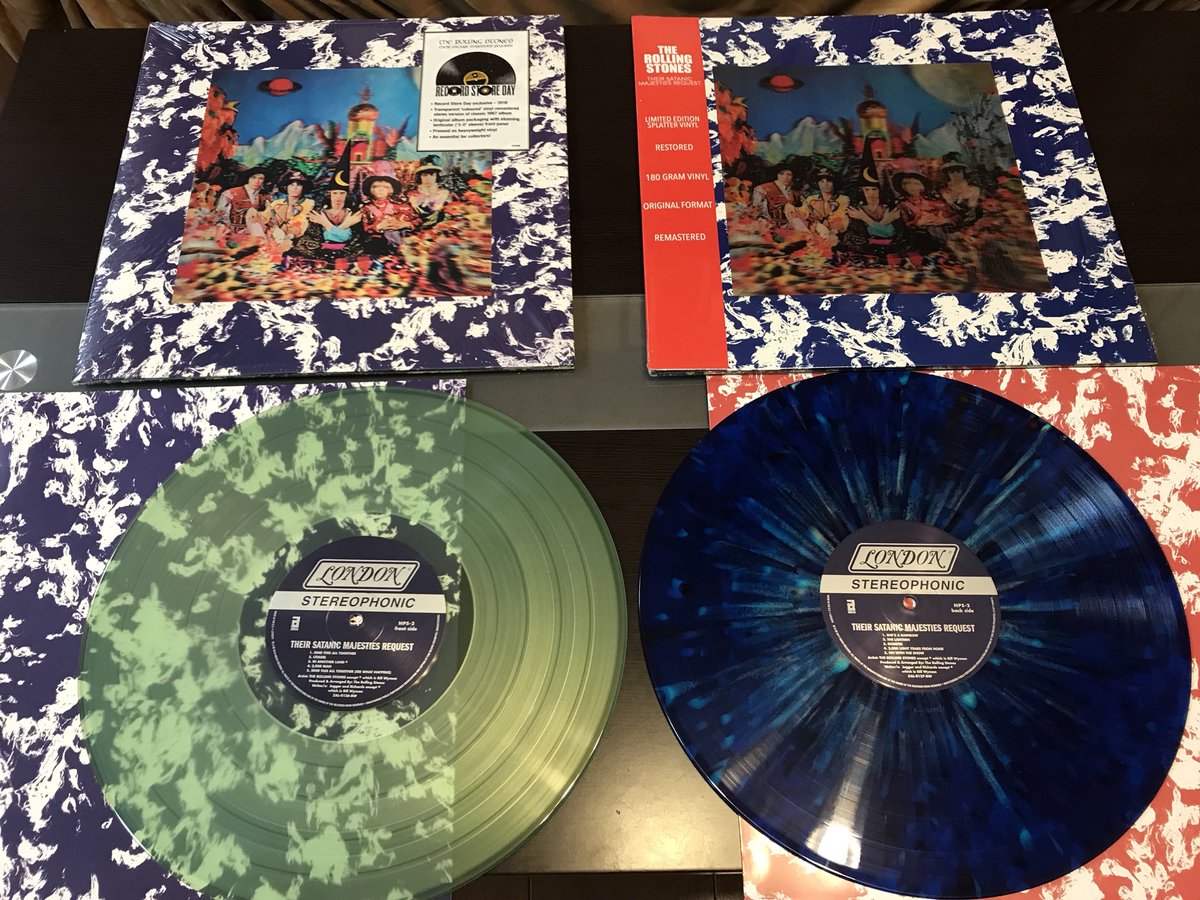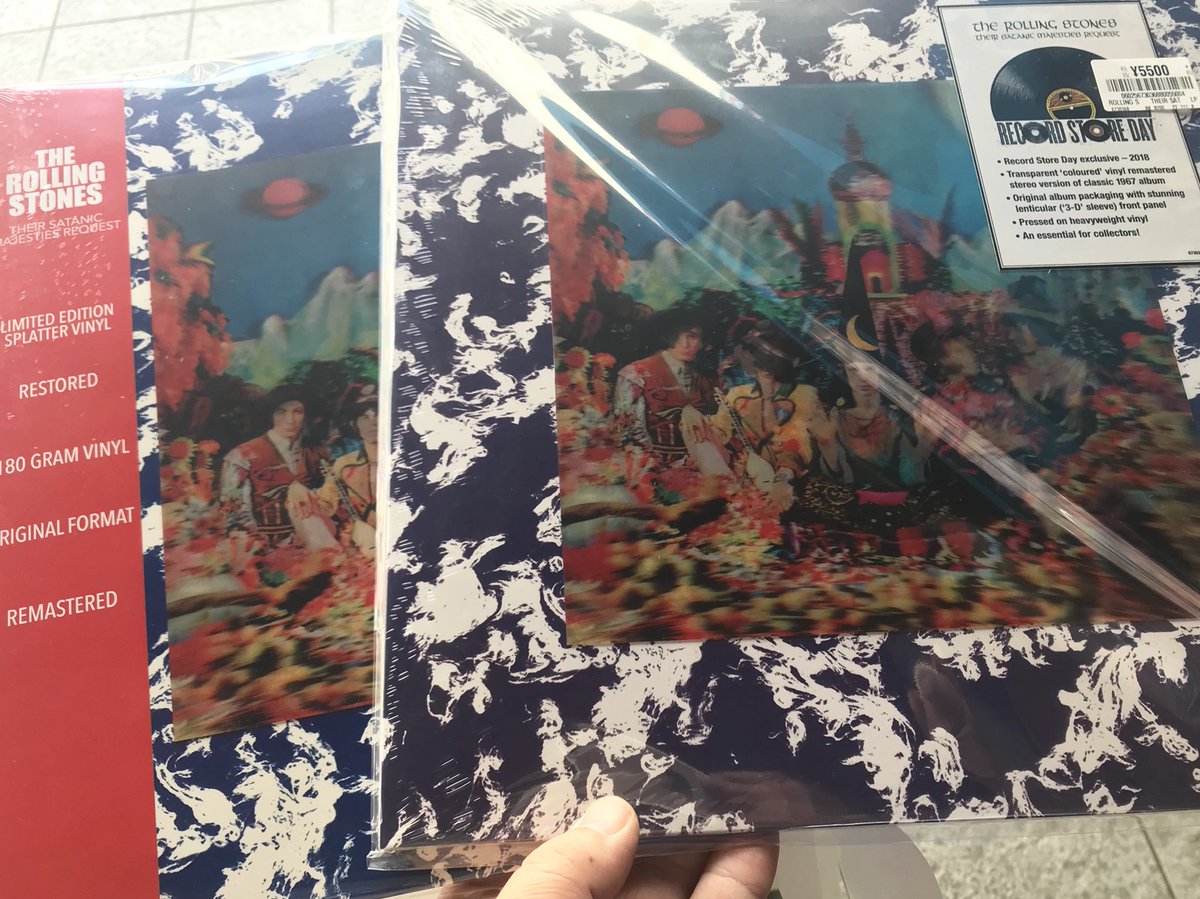 Additionally, Slow Down Sounds will reissue 2500 of Stones' manager/producer Andrew Oldham's 1966 album The Rolling Stones Songbook as a 'RSD First' Release. Fans of this album might also be interested in George Martin's similar Beatles to Bond and Bach, also being reissued this Record Store Day. The album cover art and tracklists for both Their Satanic Majesties Request and The Rolling Stones Songbook follow below.
The complete Record Store Day 2018 list is here. Follow updates at twitter/TheFutureHeart and facebook/TheFutureHeart, and in the new Record Releases 2018 Facebook group.
Their Satanic Majesties Request Tracklist
Side A
1. Sing This All Together
2. Citadel
3. In Another Land
4. 2000 Man
5. Sing This All Together (See What Happens)
Side B
1. She's A Rainbow
2. The Lantern
3. Gomper
4. 2000 Light Years From Home
5. On With The Show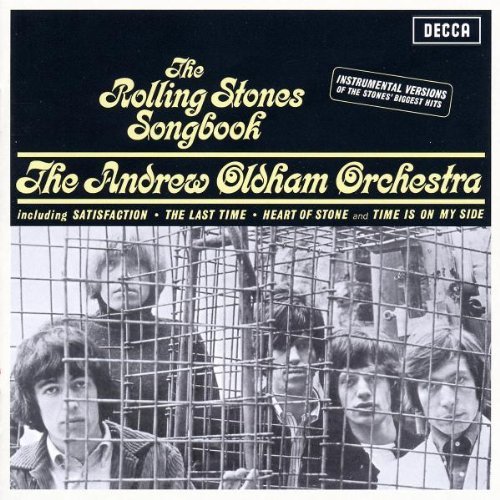 The Rolling Stones Songbook Tracklist
Side A
1. Blue Turns To Grey
2. (I Can't get No) Satisfaction
3. You Better Move On
4. Time Is On My Side
5. Heart Of Stone

Side B
1. As Tears Go By
2. Play With Fire
3. Theme For A Rolling Stone
4. Tell Me
5. Congratulations
6. The Last Time