Earlier this week Portlandia's Carrie Brownstein shared a photo of herself on set with fellow co-star Fred Armisen and Misfits/Danzig founder Glenn Danzig (shown at the bottom of this post). The news of Danzig on a future episode of IFC's satirical sketch comedy Portlandia follows the show's recent visit to Oregon's Pendarvis Farm to film scenes for season 6 with The Flaming Lips and John Levenstein at the 16th annual Pickathon (click here for photos galore and an episode preview of sorts). While season 6 is still in production, what better time to recap the most memorable past musician cameos:
"Aimee" – February 4, 2011
Quick: who were the first famous musicians to guest on Portlandia? The correct answer is Aimee Mann and Sarah McLachlan. Mann plays Fred and Carrie's maid – who are surprised to discover their favorite singer-songwriter works for them. Curious how they thought that one up? Watch Carrie and Fred explain here.
Colin Meloy, James Mercer, Corin Tucker – February 18, 201
The Shins' James Mercer, Decemberists' Colin Meloy and Sleater-Kinney's Corin Tucker constituted the fictional band Echo Echo in the fifth episode, "Blunderbuss" (which aired a year before Jack White announced his debut solo album would have the same title; is there a connections?)…
…hilarity ensued. Watch above.
Eddie Vedder – January 13, 2012
Again, no need to spoil this one (its twists are so random that any explanation is essentially a spoiler). Just watch above. Sidenote: Eddie Vedder is an outspoken fanatic of The Who. Have Pearl Jam ever covered "Tattoo"? They should…
Annie Clark and Isaac Brock – February 3, 2012
When Fred and Carrie are put in charge of reinventing the Portland Police Department's image, St. Vincent's Annie Clark is brought in to model a new uniform: a corset with a tutu. In another sketch Modest Mouse frontman Isaac Brock attends a heated PTA meeting. Parents argue which vinyl LPs are acceptable for the preschool library (Neu!?). Brock offers his LPs including Talk Talk, Temple of the Dog and the Back to the Future soundtrack.
Joanna Newsom, Robin Pecknold – February 17, 2012
Newsom, Fred and Carrie play flower children in a blissful field filled with idyllic guitarists and tambourine-ists as Newsom plucks her harp. Peace, love and understanding; all is carefree. That is until Newsom's harp must be packed into a tiny hatchback. Fleet Foxes frontman Robin Pecknold and members of the band Grass Widow are among those in the golden field.
Johnny Marr – March 2, 2012
Ex-Smiths, ex-Modest Mouse, ex-Portland resident Johnny Marr appears in a sketch annoyed by horrible bicycle valet drivers played by Carrie and Fred.
Jack White – December 14, 2012
For all the slack Jack gets as humorless, he's quite the funny chap (as his guest spots on American Pickers, etc attest). For his Portlandia cameo he appeared on season 3's premiere, a holiday special titled "Winter in Portlandia," in a sketch called "The Studio." Fred's "Studio Guy" blabbers on about gear etc until White appears as if an angel answering to his prayers.
"Sometimes I daydream about Brian Wilson coming down here…"
"Take Back MTV"- January 4, 2013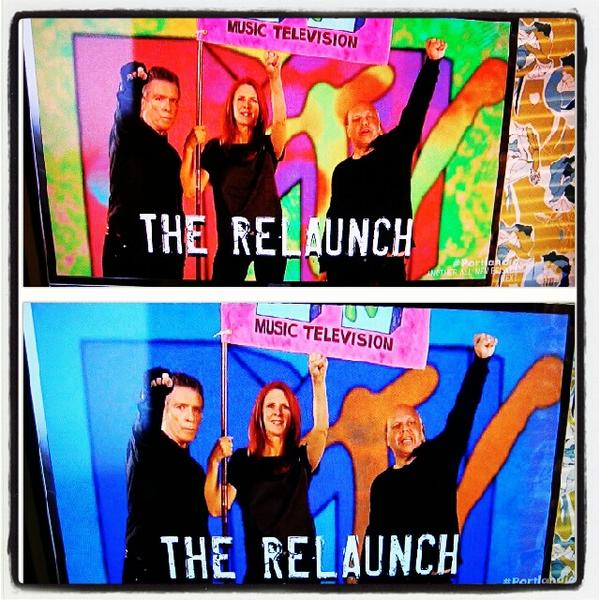 Not musicians per se, but related.
Former MTV talking heads Kurt Loder, Tabitha Soren and Matt Pinfield guest in a sketch in which '90s music TV personalities are recruited to save a cable music channel from the tastes of tweens.
No Doubt – January 11, 2013
Among the many dynamic duos Brownstein and Armisen play on Portlandia is the gender role-reversed couple Lance and Nina. For her (his) birthday, Nina (Fred) receives a pair of horses from Lance (Carrie), and a wave from No Doubt in a hot air balloon. Nina is taken aback by its arbitrariness and ask Gwen Stefani about her husband, Bush frontman Gavin Rossdale.
J Mascis, Dirty Projectors – January 25, 2013
Dinosaur Jr. frontman J Mascis and members of Dirty Projectors form a very quiet band for Portland's "Battle of the Gentle Bands." No microphones allowed: that might harm insects…
Tunde Adebimpe – February 27, 2014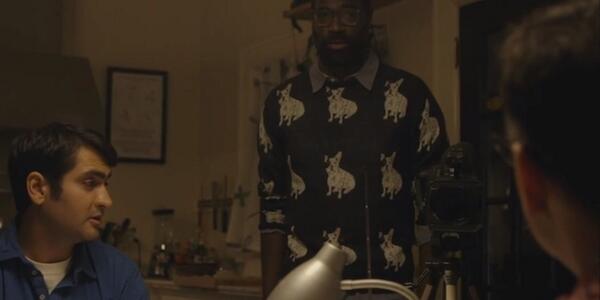 Season 4 was packed with musician cameos, starting with TV on the Radio frontman Tunde Adebimpe in this episode, the season premiere. In one sketch Fred is questioned by a hired investigator fact-checking everything he said on a date that evening, for instance that he's close with Tunde. Spoiler: he's not.
"You said your favorite show was "Breaking Bad", when in reality, you've never seen an episode and you're catching up on "True Blood."
"Pull Out King" – March 20, 2014
Musicians cameo overload! Kim Gordon, Jello Biafra, Annie Clark and Duff McKagan all appeared in this episode. The official description sums it up thusly:
"A 1980s punk awakens from a coma; a neglected e-mail causes a stir; Nina shares surprising news with Lance; Malcolm and Kris tailgate at a live "Prairie Home Companion" show; and Carrie goes on a date with a tax lawyer."
St. Vincent – March 27, 2014
St. Vincent's Annie Clark was on back-to-back episodes in March 2014. After playing herself in "Pull Out King's" sketch on Lauryn Hill's tax issues on March 20th, she returned a week later, again as herself. This time Fred's gear-geek character "Studio Guy" – who pestered Jack White in 2012 – follows Annie after a show and provides unwelcomed "advice" on guitar pedals, etc.
Jeff Tweedy – April 3, 2014
Wilco's Jeff Tweedy played a folkie attempting to record a new song in the studio. Alas, pesky label executives played by Fred and Carrie keep interrupting! This episode also included the great jazz guitar duo Tuck & Patti (providing another St. Vincent connection: Tuck is Annie's uncle).
Josh Homme – April 17, 2014
Queens of the Stone Age frontman Josh Homme played a version of himself fictionalized as Carrie's "disappointing" gay brother. The disappointment: he favors Jagermeister and ESPN over interior design.
"We met at an ESPN Zone, then got into a bar fight and then we ended up just making out at the bar."
"The Story of Toni and Candace" – January 8, 2015
Although she's a co-star, not a guest star, no discussion of musicians on Portlandia would be complete without a nod to Carrie Brownstein, aka Sleater-Kinney's lead guitarist and co-frontwoman. She's in every episode of course, but last season's premiere episode is singled out for the purposes of this list. Titled "The Story of Toni and Candace," it broke from the show's sketch format norm to tell the backstory of two characters meeting in 1991. Both were high-powered New York executives for bookstore chains before coming together to found their own Women & Women First store in Portland. The origin story also included the above early '90s dance off!
Also, no discussion of musicians on Portlandia would be complete without a nod to Carrie's Sleater-Kinney bandmate Janet Weiss, the permit manager on Portlandia's production team.
Paul Simon – March 5, 2015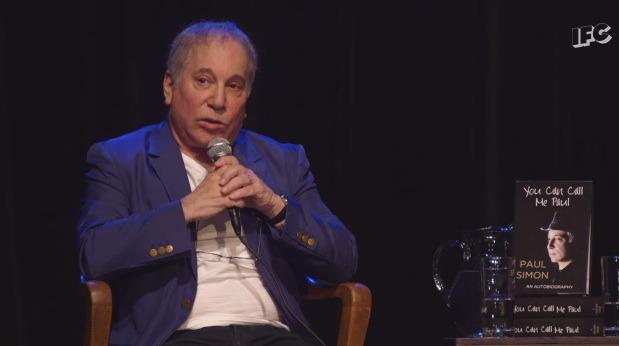 Carrie and Fred try to show of their folk music smarts at a Q&A with Paul, only to come off as dummies.
"I'm really gonna make an impression on Paul Simon. He'll say, 'Good question – I've been waiting my whole life for someone to ask that…
I had heard a folk singer, and his vocalizations didn't have the discerning quality, tonality – I think you and I seem like we're the same type of musically trained judges of how people sing. Do you find your discerning ear to criticize, or at least assess, that type of vocalization – or is that just us?"
Still to come…