Updated January 2016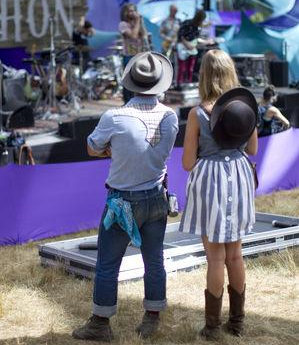 Yes, there's literally a place called Happy Valley and from July 30th through August 2, 2015 it welcomed the 16th Pickathon Independent Music Festival with performances by Ty Segall, Sam Cohen, Kevin Morby, Cloud Nothings, DIIV, Tinariwen, Broncho, Vetiver, Meatbodies, Hiss Golden Messenger, Viet Cong, JD McPherson, Wolf People, Jessica Pratt, Ex Hex, Shabazz Palaces and King Tuff and others. The annual fest on Oregon's Pendarvis Farm was kicked off this year with the filming of a Pickathon-themed episode of IFC's Portlandia, a satirical sketch comedy TV show starring Carrie Brownstein (lead guitarist/singer for Sleater-Kinney and Wild Flag) and Fred Armisen (formerly of Saturday Night Live). Listed on the Pickathon festival schedule as "Fred, Carrie & Musical Guests," the TBA artist turned out to be none other than The Flaming Lips. Following a long day of shooting in health-threatening heat (more on that below), the Lips and Portlandia crews were scheduled to appear on the Mountain Stage at 5:30 with a (not so) "secret mini-set" by the band to follow.
It didn't exactly turn out that way, but we have a fun episode of the show to look forward to regardless, the season six premiere scheduled for January 21, 2016. The episode, titled "Pickathon," is officially summarized as:
"The Flaming Lips headline Portland's Pickathon Music Festival; Brendan and Michelle attend the festival via drone. Two concertgoers go boy-crazy.."
Pickathon's 2016 Kickoff Party at Portland's Revolution Hall on January 18th – at which they'll announce this year's roster – will have an advance screening of the Portlandia season six premiere three days ahead of its IFC national airing. Additionally Portland's Cartlandia food cart lot will host public weekly showings of Portlandia in the Blue Room Bar beginning January 21, 2016 with the premiere. Besides its regular showings on IFC, Portlandia is also available on Hulu, Amazon, Google Play or iTunes.
Scroll down for details from the day of filming the season premiere at Pickathon (warning: puke is involved) and a sampling of the photos that surfaced on social media and oregonlive.com.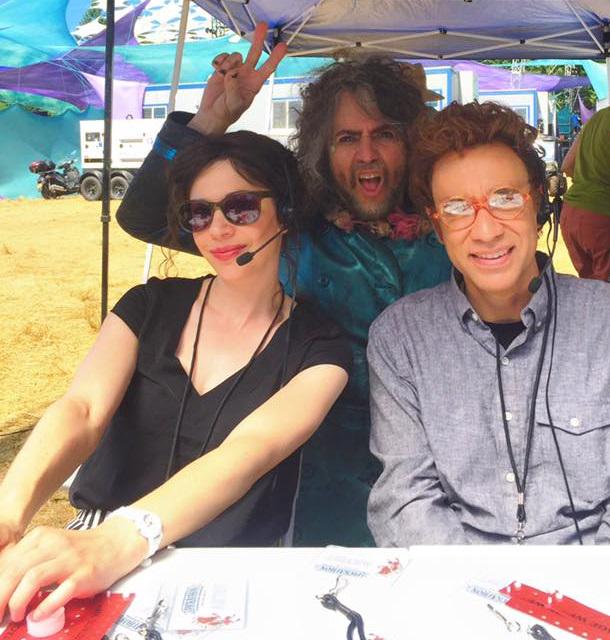 https://instagram.com/p/5yBjiJEhw-/
https://instagram.com/p/5zu-IDkh_V/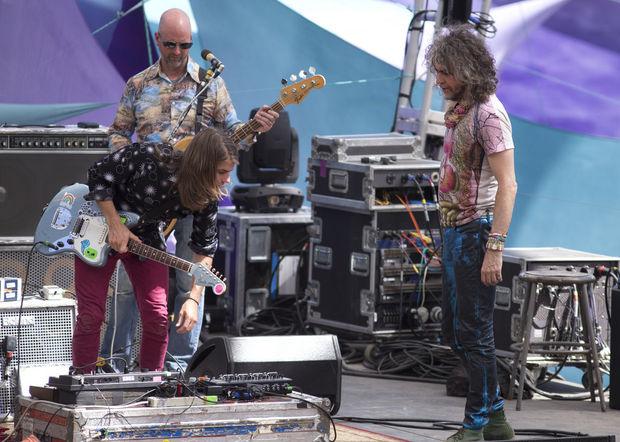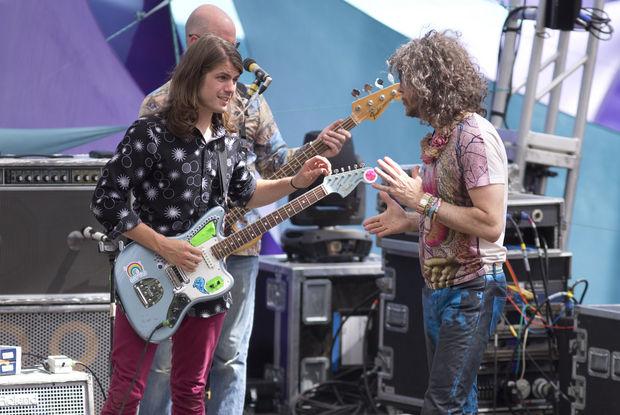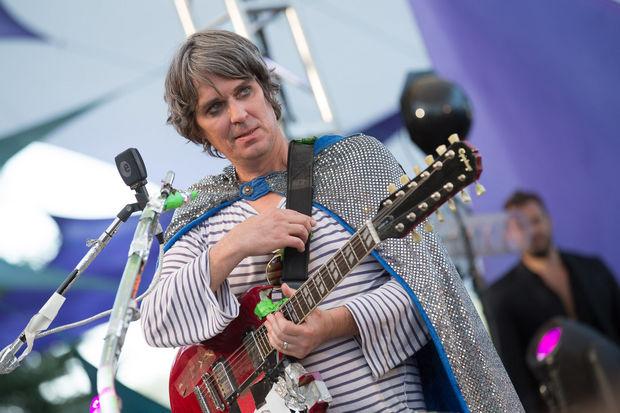 Early comers to Pickathon on the evening of Thursday, July 30, 2015 were treated to the tail of Portlandia's 12 hour Pickathon shoot. "The heat was peaking at 5:30 p.m., when Fred, Carrie and a mystery guest were expected to appear on the Mountain Stage," oregonlive.com reported. "Instead of two hours of gags and tunes, we got the disappointing reality of life on the set: a long wait, a take, a wait, another take, maybe just one more, another break."
"That part was a bit dull, but it was amusing to get stage tips from [director] Jonathan Krisel."
Apparently the taping prior the Mountain Stage skit ran long and the temperatures soaring past 100 degrees didn't help matters. "Sorry…I was stupid and wore my futuristic metallic blue leather suit and sweated so much I got heat exhaustion and was throwing up," Wayne explained on Instagram afterwards. "I didn't want to puke on everyone so we jus did the one song.."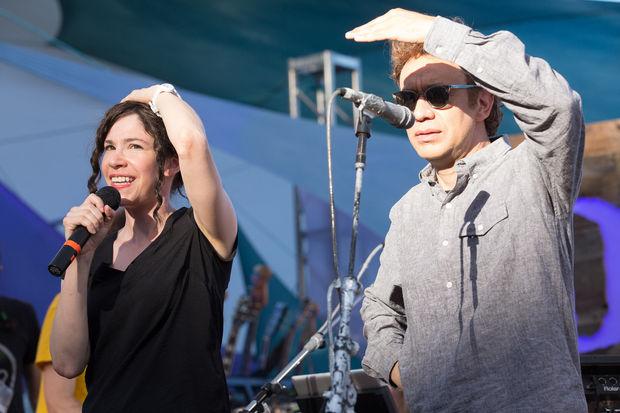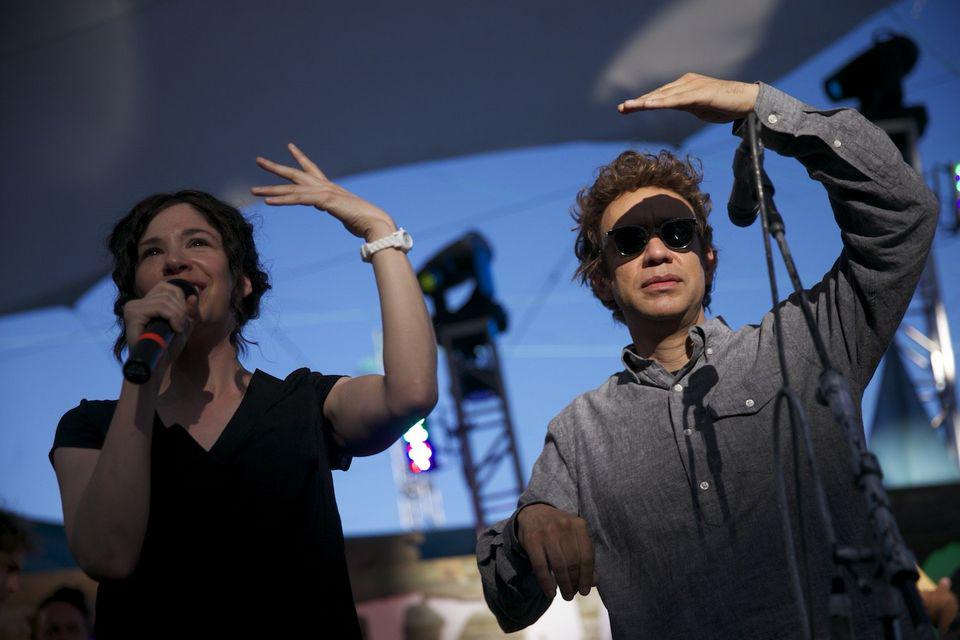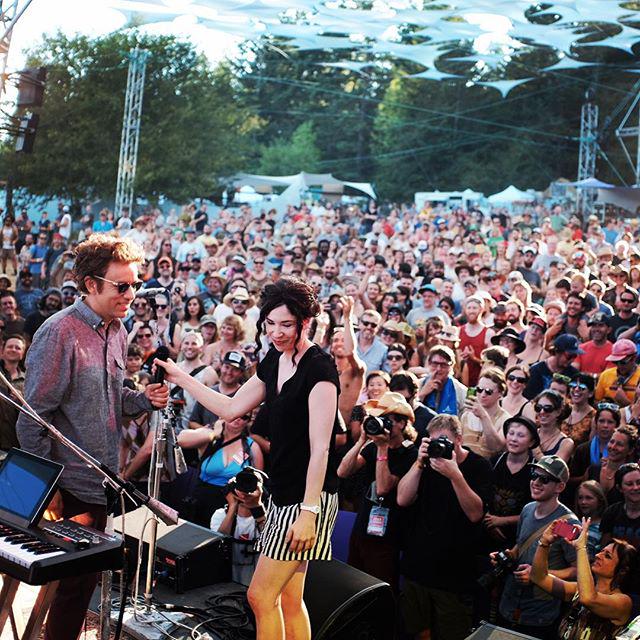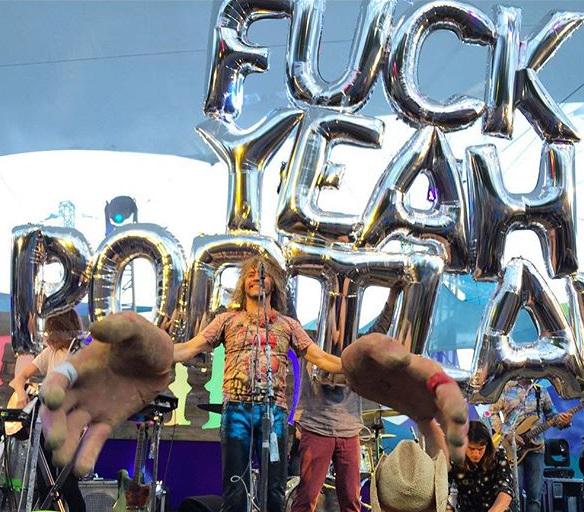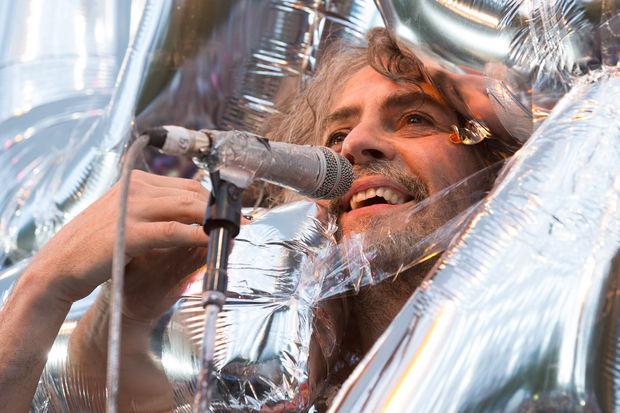 There's a bit of history between the Lips and Portlandia stars. Fred Armisen plays the role of Noachis in the band's 2008 sci-fi film Christmas on Mars. Fred also pretended to be the newest member of The Flaming Lips in a skit that was one of the several Flaming Lips' Funny or Die videos created for April Fools 2014. There's been various other connections over the years as well, the free show The Flaming Lips played in Portland as part of AT&T Major League Soccer's All-Star Game festivities for instance. Fred introduced the band at that show, and shared photos from the stage of Steven, Wayne, Michael and their gear. Most recently, Fred teamed with the Lips for a Sirius special Howard Stern Presents: A Celebration of the Beatles. When asked by Yahoo about the strangest item in his fridge Fred replied, "A Flaming Lips record with a big white-chocolate skull and brain coming out of it." When asked by The Hollywood Reporter why he took a gig leading Late Night With Seth Meyers band Fred replied, "I like to think, 'What would [Flaming Lips front man] Wayne Coyne do?'"
Carrie has cross paths with the band numerous times as well, typically at festivals and most notably when Sleater-Kinney opened the Lips/ Wilco New Years Eve 2004 concert at Madison Square Garden. The Woods, the last Sleater-Kinney album prior their hiatus, was recorded with Lips long-time producer Dave Fridmann at his Tarbox Road Studios (where the Lips recorded many-a-masterpiece)…
Back to Portlandia at Pickathon…
Notice who is holding up the silver bubble letters….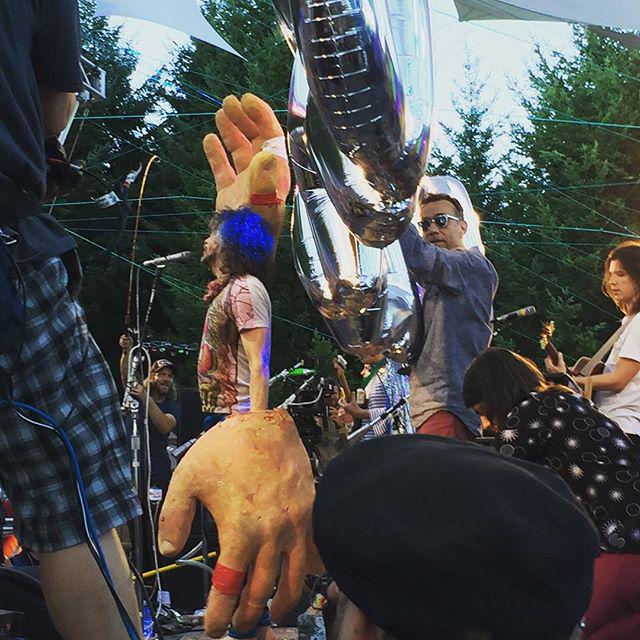 … and when the Lips played later, notice who was in the crowd: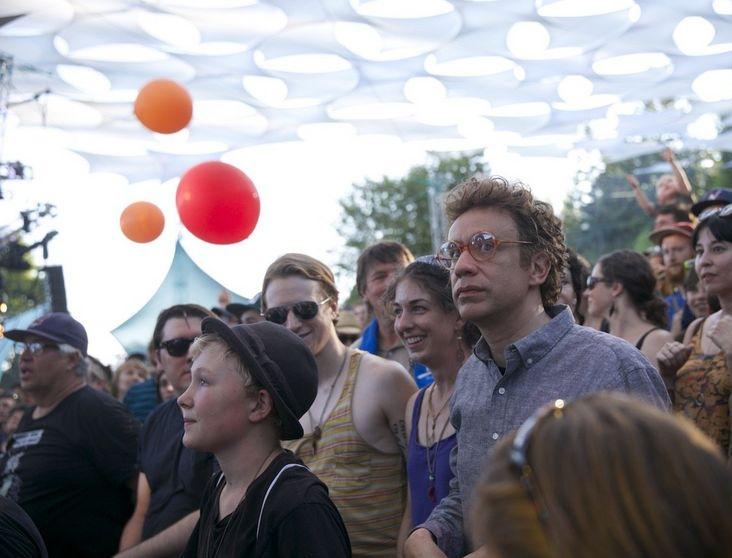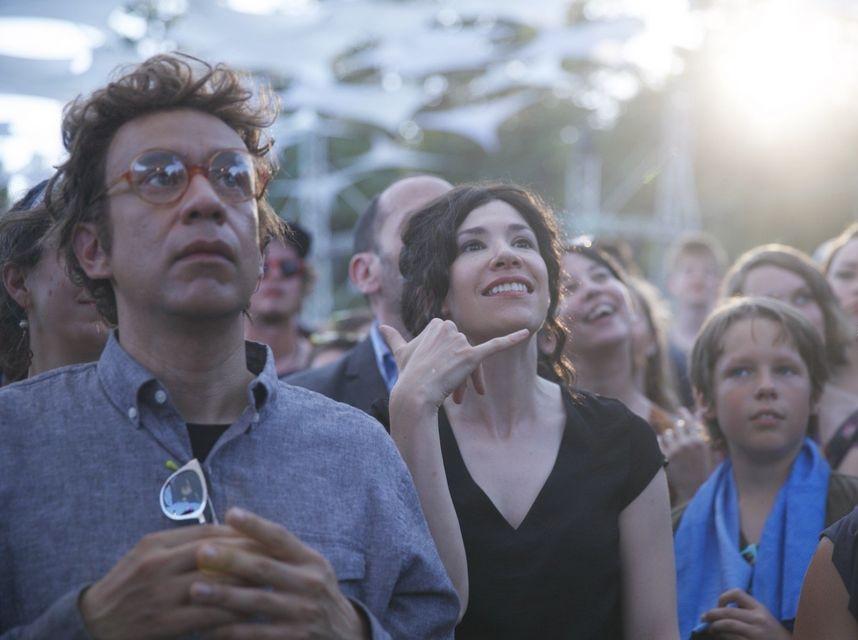 Spoiler Alert…
…well, not really
In one of the scenes filmed before the half-filled-lawn Mountain Stage crowd, The Flaming Lips took the stage and played "Do You Realize???" John Levenstein (Arrested Development co-executive producer, Kroll Show producer) plays the role of the Lips lawyer in another scene. Legal complications lead him to act as a doppelgänger Coyne and take over the concert, replete with giant laser hands.
Afterwards the Lips greeted the Portland audience with their now signature silver balloon letters (custom-made for each city they play) – leading the crowd to chant "Fuck yeah Portland! Fuck yeah Portland!" – and a sing-along of "Fight Test."