Arcade Fire fans rejoiced last December when the band's long out-of-print self-titled debut EP, also known as Us Kids Know, was finally available for streaming. But what about vinyl lovers?
They're in luck.
The 7 track collection – including an early version of "No Cars Go" – recorded in Maine 2002 and initially self-released through their website and at their shows, is being reissued. Legacy Records will release 3000 numbered copies on transparent blue vinyl on April 21, 2018 for Record Store Day at a suggested retail price of $18.98. The tracklist and album cover is below.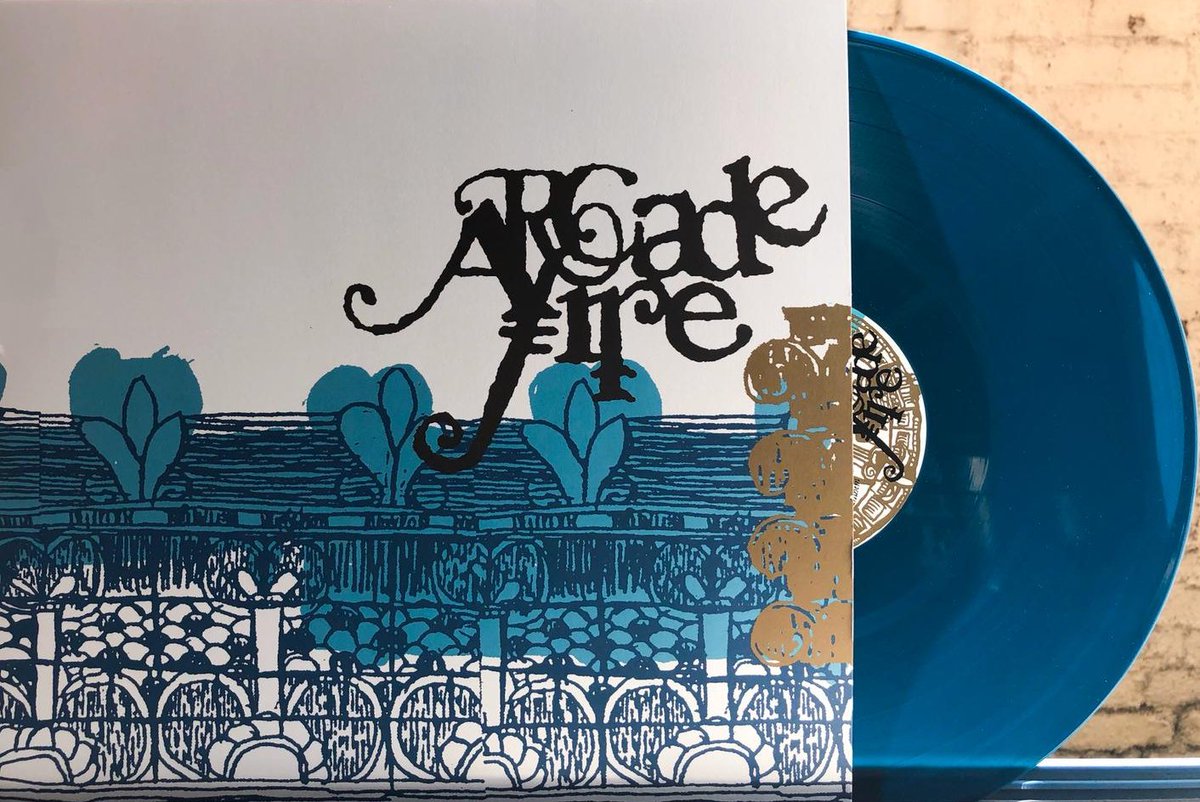 Tracklist
Side A
1. Old Flame
2. I'm Sleeping In A Submarine
3. No Cars Go
4. The Woodland National Anthem
Side B
5. My Heart Is An Apple
6. Headlights Look Like Diamonds
7. Vampire / Forest Fire
The complete Record Store Day 2018 list is here including Sufjan Stevens, Courtney Barnett, Tom Waits, Wilco, Car Seat Headrest, The National, Fleet Foxes, and many more. Follow updates at twitter/TheFutureHeart and facebook/TheFutureHeart, and in the new Record Releases 2018 Facebook group.