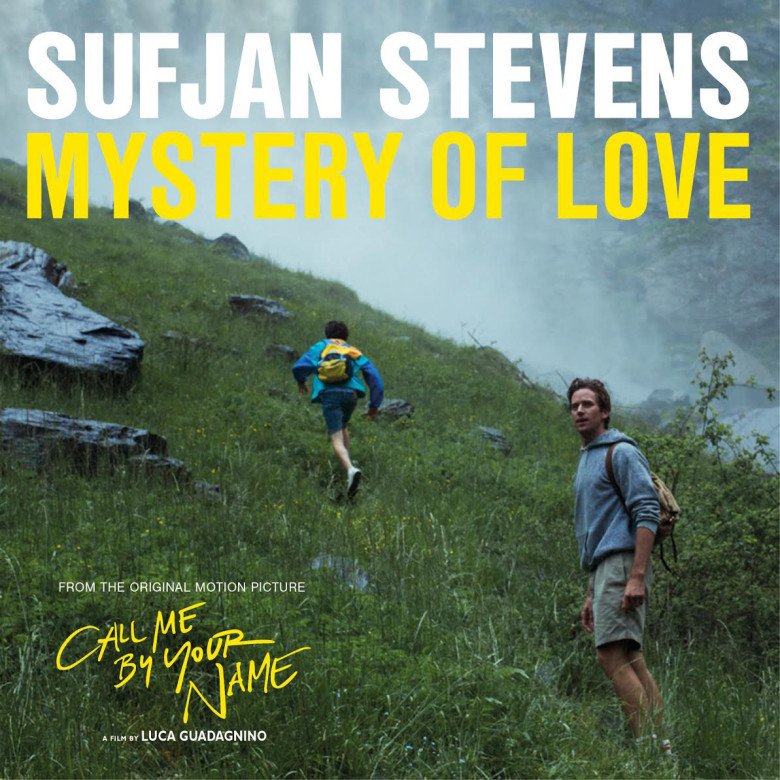 While working on Call Me By Your Name director Luca Guadagnino asked Sufjan Stevens to record an original song for the film. Instead Stevens read the script, discussed the movie with the director and contributed three songs. Two were written specifically for the film: "Visions of Gideon," which scored the climax of the film and was nominated for an Academy Award, and "Mystery of Love." The third was a new version of the 2010 track "Futile Devices" remixed specifically for the film. Together they constitute Stevens' first soundtrack for a feature film and will be released on vinyl as Mystery of Love, a 10″ EP out April 21, 2018 for Record Store Day. Music On Vinyl will press 10,000 individually numbered copies on transparent vinyl with the following tracklist:
Side A
1. Mystery Of Love
Side B
1. Visions Of Gideon
2. Futile Devices (Doveman Remix)
Guadagnino recalled first hearing the three Call Me by Your Name songs about a week into shooting the film in 2016 with the film's editor Walter Fasano and its co-stars Timothée Chalamet and Armie Hammer. "We were in my living room," he told Billboard. "And I remember it was blissfulness and emotion. It was a great moment, because we were very united already, but it's something you can't describe, in a way. Because you know when you do a movie, you can do a movie as a job, or you can do a movie as a piece of life. And we were doing a movie that was a piece of life, of our lives, intertwined. And then we heard this music, and the depths of our commitment to the movie, I think, grew significantly more. And we became enveloped into this magic. We kept listening to the songs for like an afternoon."
The complete Record Store Day 2018 list is here. Follow updates at twitter/TheFutureHeart and facebook/TheFutureHeart, as well as by joining the new Record Releases 2018 Facebook group.