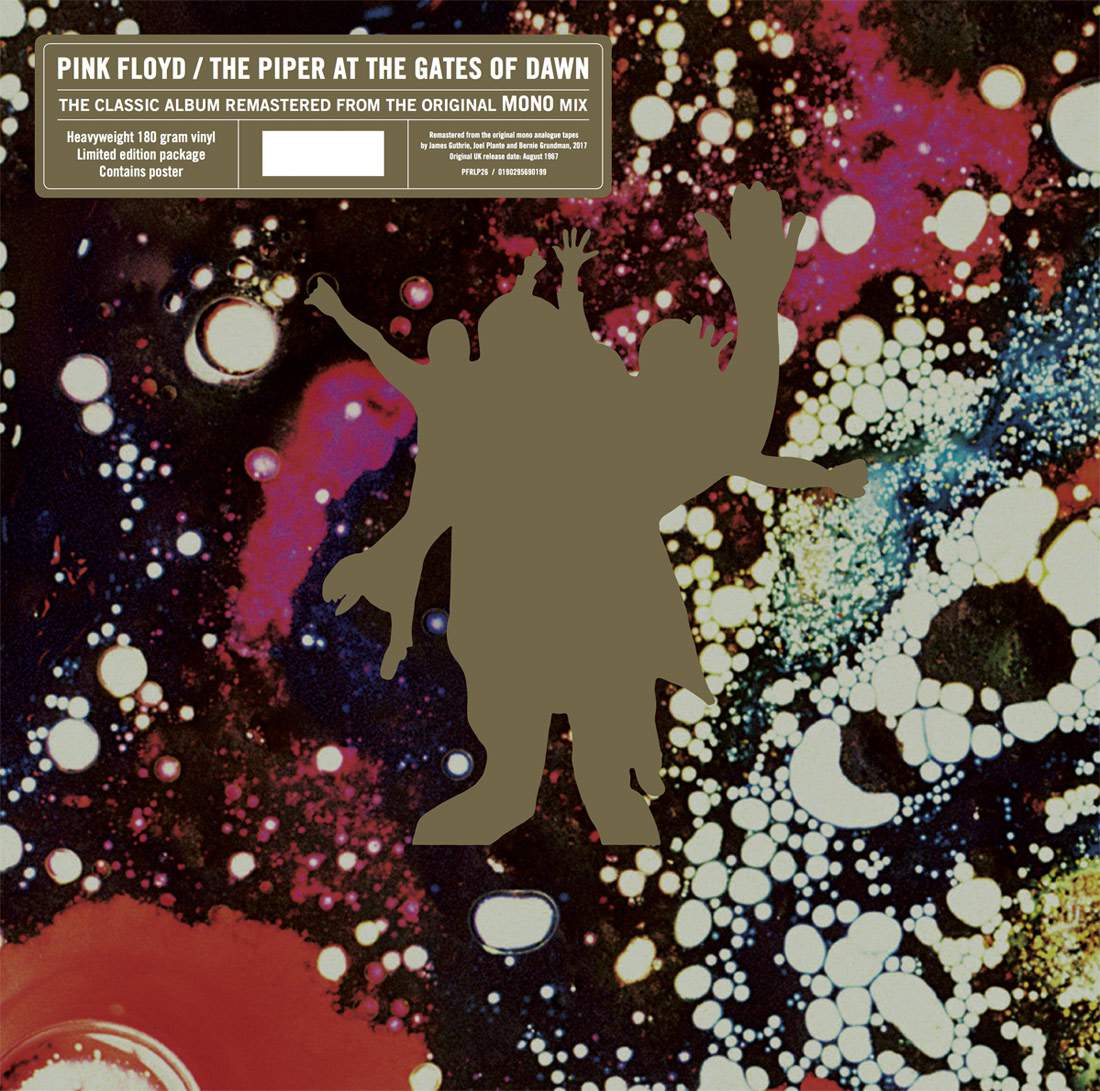 Greatest debut album of all time?
That's up for debate of course, but the argument is strong for Pink Floyd's Piper at the Gates of Dawn. Its blend of rock, jazz, folk and blues influences into a sound that transcends all those genres, combined with its whimsical arrangements, daring improvisations and Syd Barrett's surreal lyrics was unprecedented for its time and retains its freshness over half a century later. A mono vinyl version of the classic LP will be released as a limited edition premium 12" overseen by James Guthrie, Joel Plante and Bernie Grundman. Remastered from the original 1967 mix, Legacy Records will press 6000 copies on 180-gram black vinyl.
This reissue contains the exclusive poster measuring 540 x 388mm and printed on art paper and comes packaged in a foil blocked outer wallet shown above. As shown to the right, the new LP cover slips over the sleeve with the standard album cover (photographed by Vic Singh through a prism lens leant to him by George Harrison). The card envelope features a psychedelic design including a gold embossed version of the graphic by Syd Barrett created by Aubrey Powell of Hipgnosis with Peter Curzon. This reissue includes the original 11 album tracks plus the original mono-single mixes of "Arnold Layne," "Candy And A Current Bun," "See Emily Play, "Apples And Oranges" and "Paintbox" as well as the first studio session recordings of "Lucy Leave" and "I'm Your King Bee" from December 1965 and an alternate mix of "Candy And A Current Bun." (How they're fitting all that on one LP is a mystery! Check back at this page for updates, as we're still looking into it….)
Pink Floyd mono Piper at the Gates of Dawn on vinyl is out April 21, 2018 for Record Store Day. The complete Record Store Day 2018 list is here. Follow updates at twitter/TheFutureHeart and facebook/TheFutureHeart and in the new Record Releases 2018 Facebook group.