Pink Floyd, Neil Young, Yes, The Grateful Dead, Frank Zappa, Lou Reed, David Bowie, Jimi Hendrix, Blue Öyster Cult, Fleetwood Mac and The Rolling Stones are among the many classic rockers releasing special vinyl records on April 21st for Record Store Day. From Chuck Berry, Bo Diddley and Elvis Presley, to Elvis Costello covering Squeeze and The Smithereens playing Tommy, there's something for fans of all varieties of vintage rock, prog, psych and nuggets. Springsteen's Greatest Hits? Check. More live Doors? Check. John Fogerty's "Centerfield" on a picture disc that looks like a baseball? Orange swirl vinyl form The Kinks in a tri-fold sleeve? AC/DC's Back in Black, back on cassette tape. Check, check, check. Led Zeppelin is participating in Record Store Day for the first time ever with two unreleased recordings produced by Jimmy Page of the classics "Rock and Roll" and "Friends." Atlantic Records will press the RSD Exclusive 7-inch on yellow colored vinyl, housed in a printed paperboard sleeve. Some punk and new wave releases that could be listed here are in this guide to alternative rock out Record Store Day. Check out also the guides to hip-hop releases, jazz and jam bands.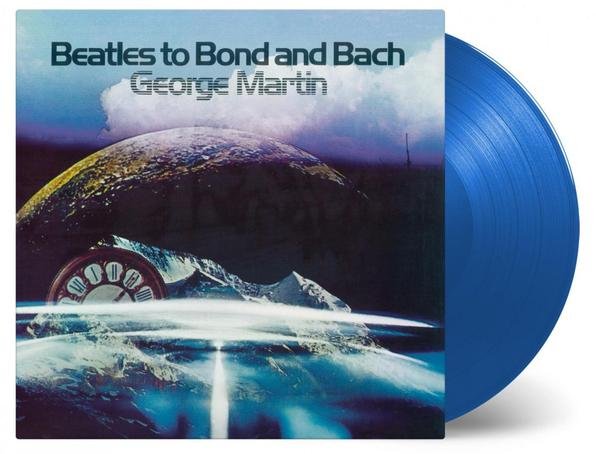 One big name not on the release list though:
The Beatles, however two Fab Four related albums from 1974 will be reissued: George Martin's Beatles to Bond and Bach and Harry Nilsson's Pussy Cats, produced by John Lennon.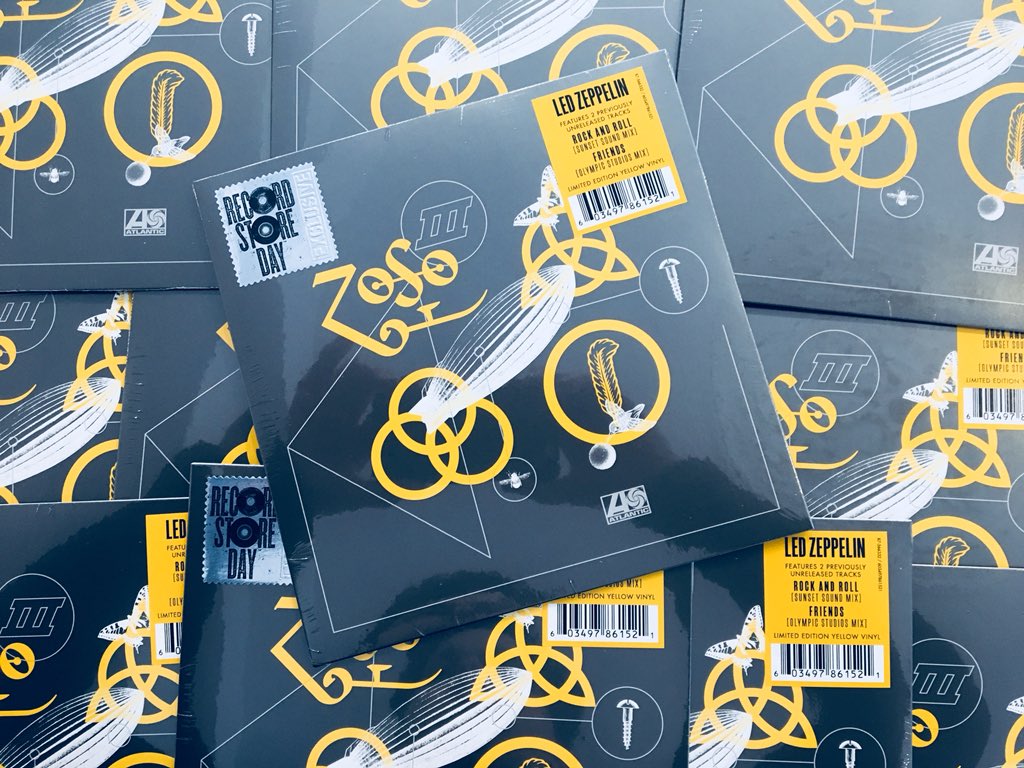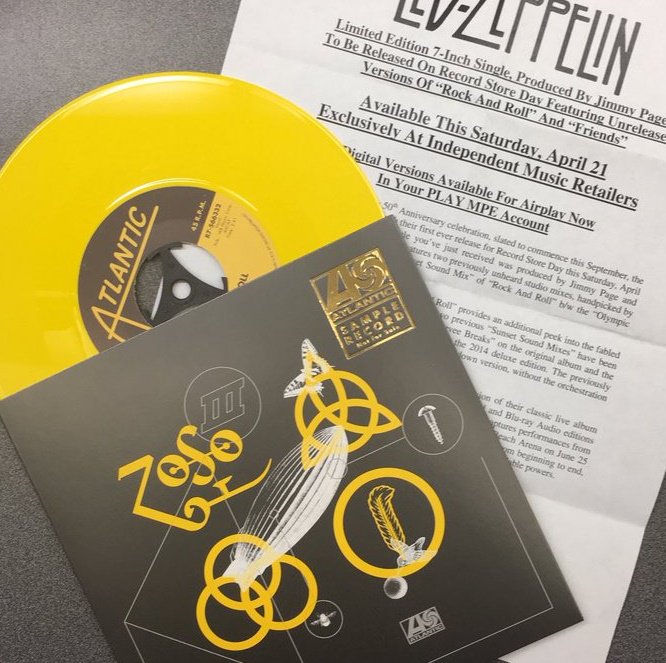 Buried within this year's lengthy complete Record Store Day release list are several hidden treasures for prog fans including a picture disc reissue of rock's first ever picture disc: Curved Air's 1970 debut LP Air Conditioning. Another U.K. prog classic, none other than U.K. (the album) by U.K. (the band – Eddie Jobson, John Wetton, Allan Holdsworth and Bill Bruford) will be reissued for the first time for its 40th anniversary with a 6 page color booklet. For fans of relatively obscure American prog, relish the reissue of Laser Pace's Granfalloon.
Jethro Tull is releasing Moths, a six track EP on 10-inch vinyl in commemoration of the 40th anniversary of Heavy Horses. The Moody Blues recently celebrated the 50th anniversary of Days of the Future Passed with a performance of the album in full backed by a 67-piece symphony orchestra. Three recordings from that show (of songs off other albums) will be released as Say It With Love, a 12-inch single. Steve Wilson is releasing new tracks on dark blue 12-inch vinyl, and Tangerine Dream is reissuing their 1972 album Zeit on tangerine colored vinyl. Though more classical than progressive rock, Popol Vuh founder and Tangerine Dream/Amon Düül collaborator Florian Fricke's Spielt Mozart is also of note for prog fans. And British collectors can grab The Eden House's Live and in Session.
Among the nuggets for vintage garage rock and psych fans are the 7-inch singles Cuby + Blizzards "L.S.D. (Got A Million Dollars)" and Question Mark and the Mysterians "Doncha Want My Love," as well as the compilations Girls In The Garage: Volume 2, Girls In The Garage: Volume 3, Diggin' For Gold Volume 2 and Diggin' For Gold Volume 6. The Open Mind's self-titled debut album will be reissued in a picture sleeve with a poster and booklet; The End's Introspection will be reissued as a 2 LP set with rarities comp Retrospection; and there's a 2 LP live compilation of Arthur Lee and Love. David Axelrod's cult classic Song Of Innocence will also be reissued and the Small Faces are releasing a yellow vinyl 7-inch featuring an unreleased alternate version of "Ogdens' Nut Gone Flake" (ahead of a 50th anniversary 3-LP box of its parent album due out next month). Record Store Day UK releases of note not on the US list include The Deviants' Ptooff!, Five Day Week Straw People s/t LP, Fickle Pickle Sinful Skinful, Gordon Jackson's Thinking Back, Beverley Martyn's Where The Good Times Are, and Fuzztones' "Braindrops."
Got the blues? Get Hot Tuna's Live At The New Orleans House featuring alternate performances from the same Berkeley run that produced their eponymous 1970 debut LP, George Thorogood & The Destroyers' "Shot Down" 7-inch, the 50th anniversary reissue of The Groundhogs Scratching The Surface or Jeff Beck's classic Truth on transparent blue vinyl.
Dig the classics but can't decide what to get? You can't go wrong with Iconic Performances From Monterey, a numbered limited edition of 1000 double LP set on red and yellow marbled vinyl featuring iconic performances by Jimi Hendrix, The Who, Otis Redding, Big Brother & The Holding Company, Jefferson Airplane, Simon & Garfunkel, Buffalo Springfield and The Mamas & The Papas from the famed 1967 festival. (Hendrix and The Who also have their own offerings for Record Store Day 2018, detailed below). Want an all-star cast, but more obscure than Monterey? Get Pompeii The Secret Sessions featuring Mountain's Corky Laing, Felix Pappalardi and Leslie West along with Eric Clapton, Todd Rundgren, Dickey Betts (Allman Brothers), Mick Ronson (David Bowie's Ziggy Stardust band), Ian Hunter (Mott The Hoople) and John Sebastian (The Lovin' Spoonful).
The complete Record Store Day 2018 list is here. Follow updates at twitter/TheFutureHeart and facebook/TheFutureHeart, and in the new Record Releases 2018 Facebook group.
Details on the most anticipated releases follow below. Click "see more" or open in Facebook on any entry for additional details including full tracklists. Open pictures in Facebook for a larger view. All of the below can also be commented on Facebook, "liked," shared and so on.
Pink Floyd
– Piper At The Gates of Dawn
2018 Mono Mix Remaster With New Packaging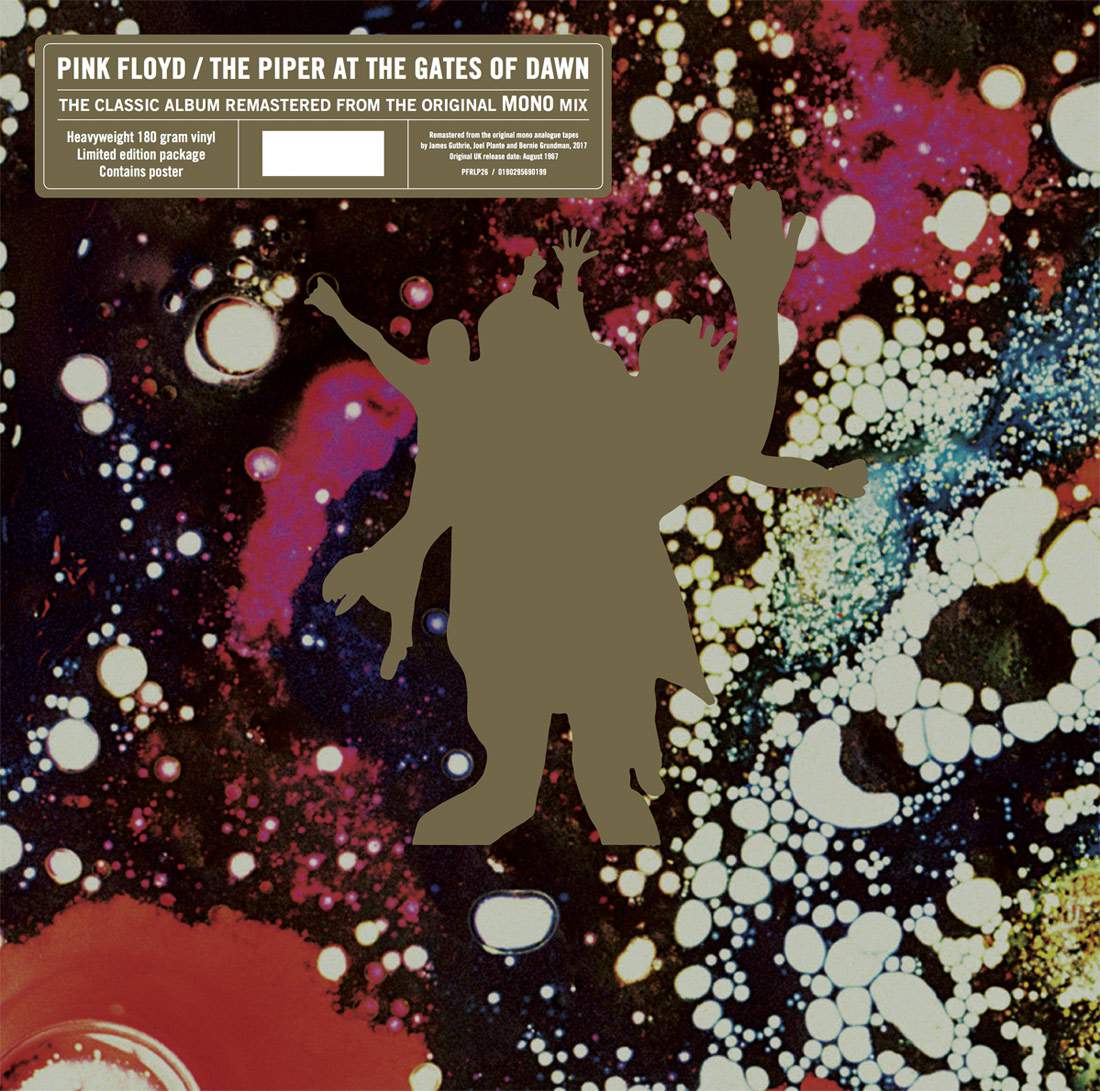 Yes – Tormato
12-Inch Picture Disc
David Bowie – Debut Album Reissue & Welcome To The Blackout:
Live in London '78
Also "Let's Dance (Demo)" 7-Inch and Bowie Now LP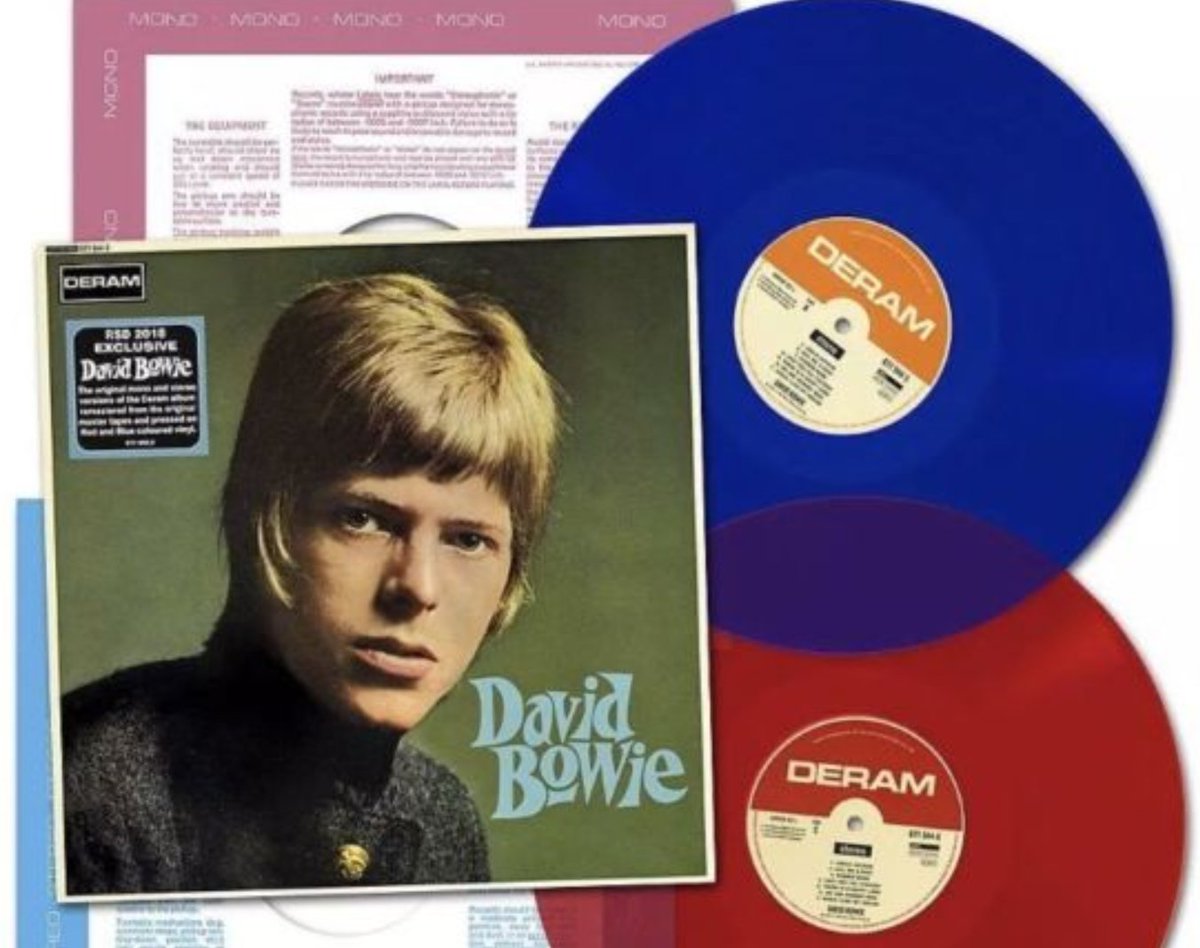 Frank Zappa – Lumpy Gravy
Translucent Burgundy Colored 7-Inch Vinyl
Neil Young – Tonight's The Night: Live At The Roxy
Previously Unreleased Historic Recordings On 2 LP Plus Etching And Photo
Grateful Dead – Fillmore West,
San Francisco, CA (2/27/69)
Plus Dylan and the Dead, Jerry Garcia Run For The Roses and Mickey Hart RAMU
The Rolling Stones
– Their Satanic Majesties Request
Splattered Colored Vinyl LP
Hawkwind – Dark Matter:
The Alternative Liberty/UA Years
1970 – 1974
Previously Unreleased On Vinyl
Jimi Hendrix – Mannish Boy
With Previously Unreleased Version Of "Trash Man"
Prince – 1999
Out Of Print Since 1983
Allman Brothers Band
– Live At The Atlanta Pop Festival:
July 3 & 5th 1970
4LP Box Previously Unreleased On Vinyl
Also: Dickey Betts Band Live At The Lone Star Roadhouse
Blue Oyster Cult – Rarities Vol. 2
Previously Unreleased On Vinyl
Fleetwood Mac
– Tango In The Night Alternate
Previously Unreleased On Vinyl
Elvis Costello and The Roots
– Somebody Else's Heart
First Single From Forthcoming Squeeze Tribute Swindles
The Who – The Kids Are Alright
Red And Blue Colored Vinyl 2 LP With Long Of Print Booklet
Eric Clapton – Complete Clapton
4 LP Plus 7-Inch Box Set
Other Releases: