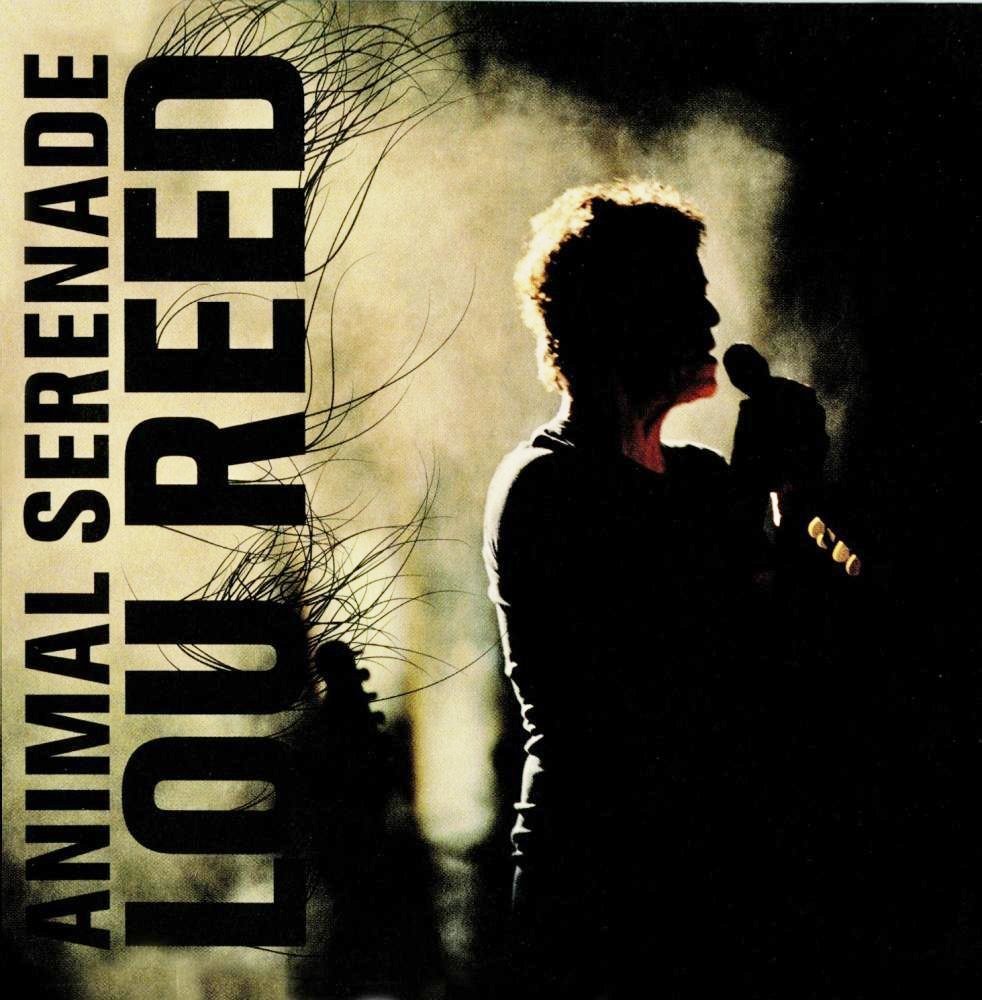 Lou Reed's 2004 live album Animal Serenade will be available for the first time on vinyl April 21st for Record Store Day. Sire Records will press 7500 copies as a RSD Exclusive Release 3 LP set, 2500 of which will be available in the US. Recorded live at Los Angeles' Wiltern Theatre during a 2003 show in support of Reed's album The Raven, the song selection spans from Velvet Underground classics ("Sunday Morning," "Heroin") through signature solo songs from the '70s ("How Do You Think It Feels"), '80s ("Dirty Blvd") and beyond. Reed is backed by a drummer-less band including Mike Rathke (guitar/synth, bassist), Jane Scarpantoni (cello), and vocalists Fernando Saunders and Anohni, from Antony and the Johnsons. In addition to singing backing throughout, Anohni takes the lead on "Set The Twilight Reeling" and "Candy Says."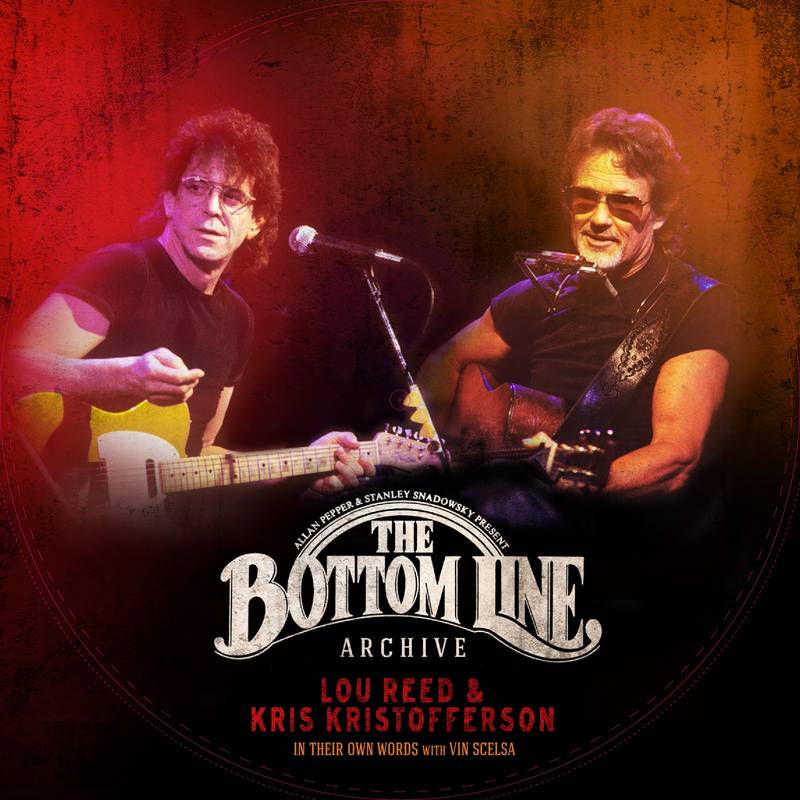 A limited edition picture disc featuring select tracks from Lou Reed and Kris Kristofferson's February 2, 1994 set for "In Their Own Words with Vin Scelsa" at New York's Bottom Line will also be released Record Store Day. 1000 copies of the 12″ LP will be pressed by The Bottom Line Records for a RSD Limited Run. The tracklists for both releases are below; their repsective album covers are above.
The complete Record Store Day 2018 list is here. Follow updates at twitter/TheFutureHeart and facebook/TheFutureHeart, and in the new Record Releases 2018 Facebook group.
Animal Serenade Tracklist
Side A
Advice
Smalltown
Tell It To Your Heart
Men Of Good Fortune
Side B
How Do You Think It Feels
Vanishing Act
Ecstasy
Side C
The Day John Kennedy Died
Street Hassle
The Bed
Revien Cherie
Side D
Venus In Furs
Dirty Blvd.
Sunday Morning
Side E
All Tomorrow's Parties
Call On Me
The Raven
Side F
Set The Twilight Reeling
Candy Says
Heroin
In Their Own Words with Vin Scelsa Tracklist
Side A
Introduction 1:26
Vin Scelsa Introduces Lou Reed 1:59
Betrayed 2:54
Vin Scelsa Introduces Kris Kristofferson 1:11
Shipwrecked 4:06
Lou Reed On Songwriting 3:43
Legendary Hearts 2:29
Kris Kristofferson On His Childhood & Songwriting 4:27
Sunday Morning Coming Down / The Pilgrim 5:56
Side B
Lou Reed On Velvet Underground & Warhol 5:32
Sweet Jane 5:37
Kris Kristofferson On "Me And Bobby McGee" 3:15
Me And Bobby McGee 4:22
Kris Kristofferson On "Bird On A Wire" 0:54
Bird On A Wire 3:24
Tracks Of My Tears 3:08