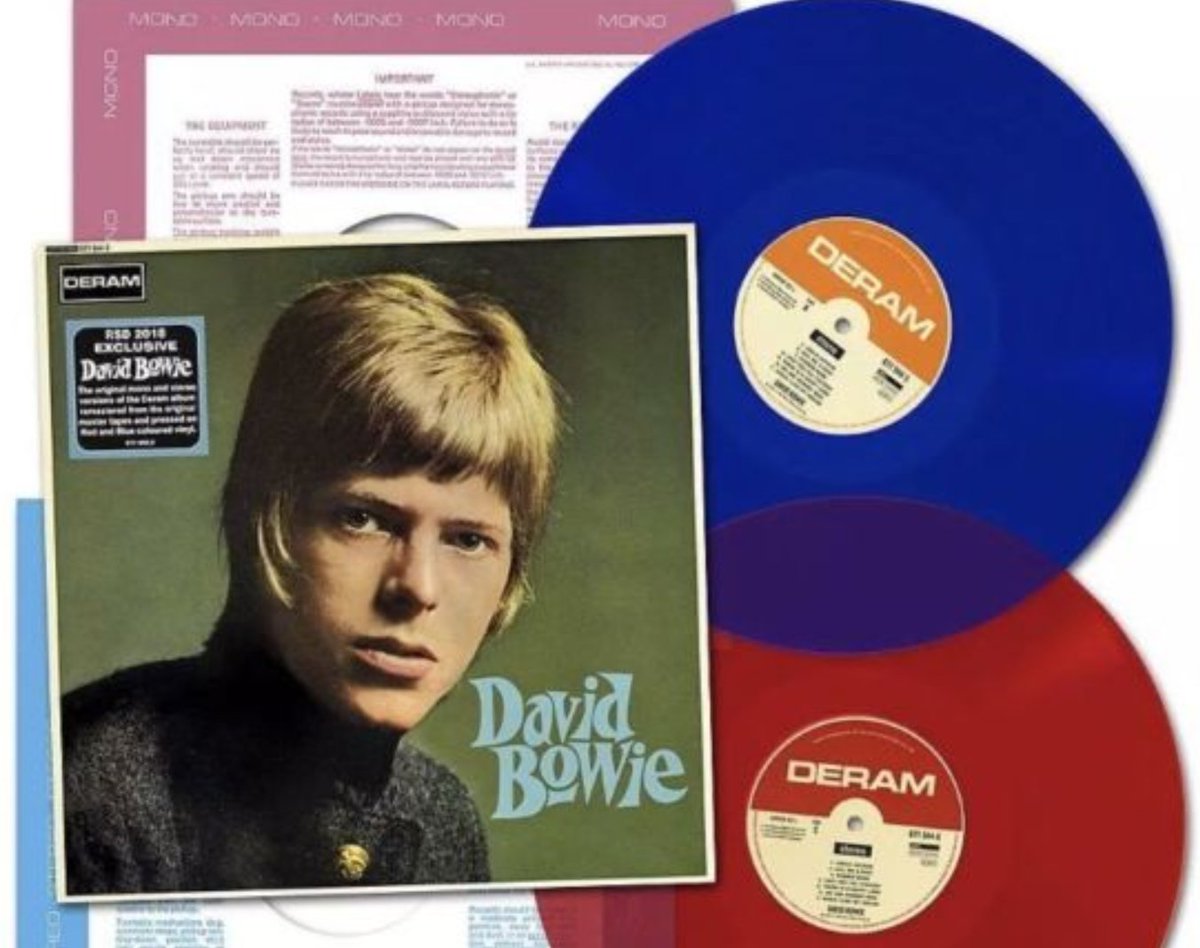 Even before his death David Bowie releases were one of the annual highlights of Record Store Day. But every year since his passing in 2016 Parlophone Records has dipped into the vaults for a particularly special bounty of hidden treasures. For Record Store Day 2018 there's four Bowie releases due April 21st. Most notable is the previously unreleased triple LP box Welcome To The Blackout: Live in London '78. Recorded live on the the RCA mobile unit by Tony Visconti during the Isolar II tour's stop at London's Earls Court on June  30th and July 1st 1978, it was mixed by David and David Richards in January 1979 but shelves for decades. The debut performance of "Sound and Vision" on July 1, 1978 was included on the 1995 compilation album RarestOneBowie. The rest of these recordings have never been released in any format. Bowie's band for these shows was Adrian Belew (lead guitar), Carlos Alomar (rhythm guitar), George Murray (bass), Dennis Davis (drums), Roger Powell (keyboards), Sean Mayes (piano, ARP String Ensemble) and Simon House (electric violin). This RSD Exclusive Release comes packaged in a newly designed trifold sleeve with photos by Sukita and Chris Walter. See the cover below:
David Bowie Now, a rare 1977 US promotional compilation LP, will be commercially released for the first time on any format this Record Store Day. This RSD Exclusive Release collects tracks from Low and "Heroes" with the 2017 mixes that were remastered for the box set A New Career In A New Town. Pressed on white vinyl, it features a newly designed inner sleeve with black and white 1977 photos of Bowie in Berlin by Corrine Schwab.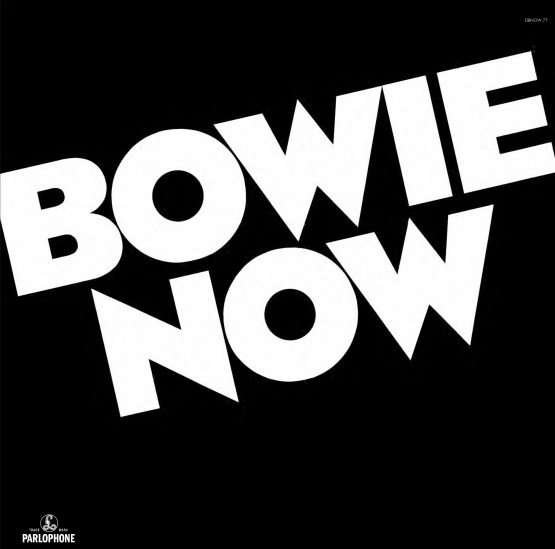 A black vinyl 45 rpm 12" single of "Let's Dance" pairing the complete demo backed with a live version of the song is also out Record Store Day. An edited mix of this recording of 'Let's Dance' was digitally released earlier this year to mark Bowie's birthday on 8th January. This full version is 7:34, over two minutes longer than the digital release's 5:19. Both edits were mixed by Nile Rodgers. The flipside is a live version of 'Let's Dance' recorded live at Pacific National Exhibition Coliseum in Vancouver on September 12, 1983 and mixed by Bob Clearmountain. Record Store Day will mark its first physical release in most of the world: it was only previously available in the concert film Serious Moonlight and as an exclusive yellow vinyl 7" single at Australia's "David Bowie Is" exhibition. This RSD Exclusive Release comes in a sleeve based on the artwork of the original Let's Dance, but newly colorized:
In addition to the three Parlophone releases listed above, Republic Records will reissue Bowie's self-titled debut album on Record Store Day as a double LP  'RSD First' Release. Pressed for the first time on red and blue colored vinyl, it includes the entire album in mono on the first LP and the same in stereo on the second LP. 3000 copies will be issued.
The complete Record Store Day 2018 list is here. Follow updates at twitter/TheFutureHeart and facebook/TheFutureHeart, and in the new Record Releases 2018 Facebook group.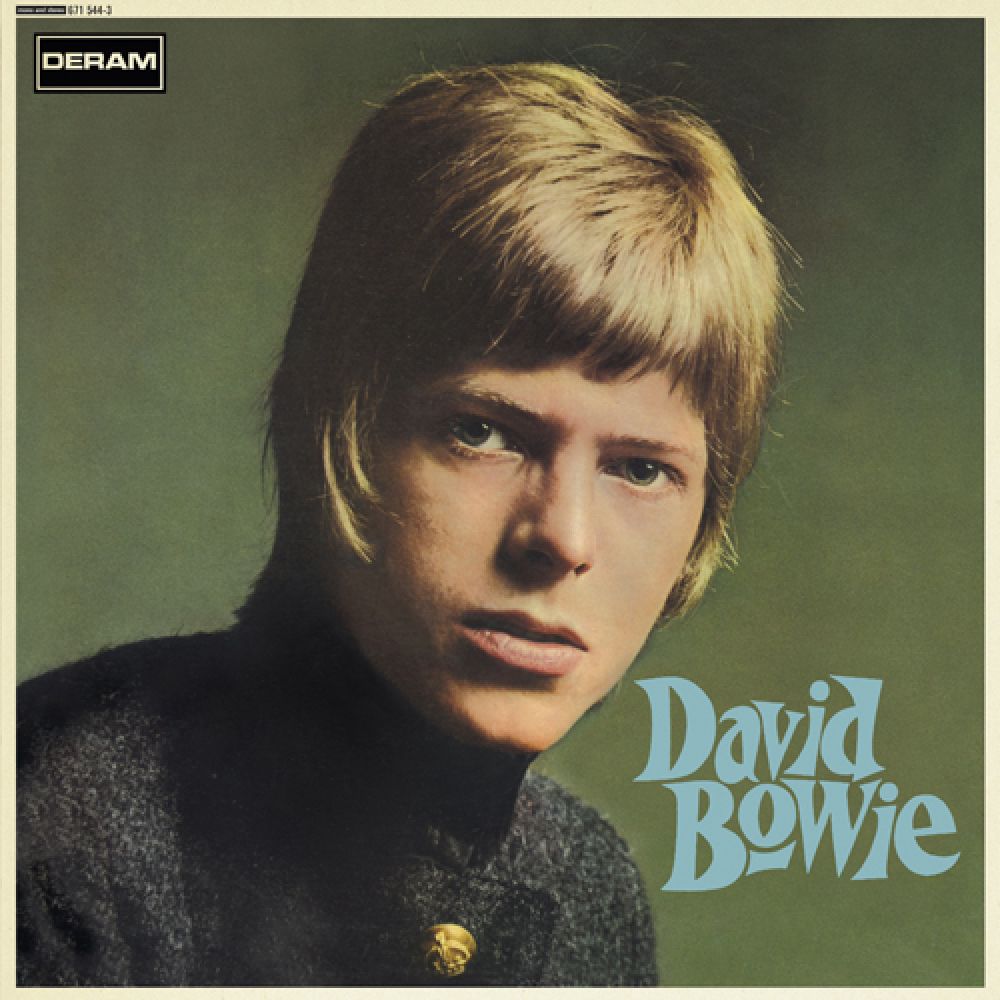 Fans of Bowie on vinyl will also want to find there way to the "Bowie Is" exhibition coming to New York at the Brooklyn Museum from March 2 through July 15: the museum will sell three limited edition records:
1) 7″ single featuring "Time" and "The Prettiest Star"
2) Live in Berlin "mini-LP" of 8 tracks recorded at Deutschland Halle on May 16, 1978
3) Red vinyl version of iSelect compilation curated by Bowie himself