Update – Stream Torn Down below:
The Cure's remix album Mixed Up is getting the full reissue treatment. Originally released in 1990, Mixed Up's sole new song "Never Enough" and "Close To Me" remix by Paul Oakenfold both peaked at #13 on the UK charts. The former was also their US breakthrough, topping the Billboard Modern Rock Tracks chart. The latter became the theme song to BBC sitcom The Smoking Room. Since 2009 Cure frontman Robert Smith has been promising Torn Down, a companion to Mixed Up featuring their "favourite bands remixing Cure songs" with Mogwai cited as one of those bands. Turns out Torn Down has been streamlined into the 2018 Mixed Up reissue plans, though with all new remixes by Smith, not other bands (sorry Mogwai fans).
On April 21st a limited edition double LP picture disc set of Mixed Up will be available on vinyl for the first time ever as a Record Store Day Exclusive Release. That same day The Cure will also issue companion double LP RSD Exclusive Release Torn Down, featuring 16 new remixes – one song off each of The Cure's 13 studio albums, plus non-album tracks from their three compilations: Japanese Whispers' "Just One Kiss," Mixed Up's "Never Enough" and Greatest Hits' "Cut Here." All 16 remixes are by Robert Smith and are previously unreleased on any format. Both Record Store Day 2 LP releases are picture disc sets pressed by Elektra with a worldwide run of 7750 and feature 2018 mixes half-speed remastered by Robert Smith and Tim Young at London's Metropolis Studios.
On June 15th Mixed Up will be reissued on both CD and standard vinyl with a download voucher – the same as the 2 LP set out Record Store Day, but on 180 gram black vinyl instead of a picture disc. Both Torn Down 2 LP on 180 gram black vinyl and Mixed Up deluxe edition 3 CD set – including an entire disc of Robert Smith's new Torn Down remixes – will also be issued on June 15th. Smith appeared on Shaun Keaveny's BBC 6 program this morning to discuss Torn Down and world premiere his new "Want (The Time remix)," now also streaming on Spotify (and above via YouTube channel The Cure Argentina). Stream the premeire and Smith's intrerveiw on the BBC Radio iPlayer at circa 48 minutes (he also reveals that he finished remastering The Cure's 1992 album Wish and is preparing a deluxe edition CD reissue). Smith was also on BBC 6 Music earlier this week discussing his preparations to curate this year's Meltdown Festival in June, a possible 2019 world tour to celebrate the band's 40th anniversary and booking a studio in May to start work on the next Cure album. "I've suddenly fallen in love with the idea of writing new songs," Smith says. This will be their first new album since 2008's 4:13 Dream.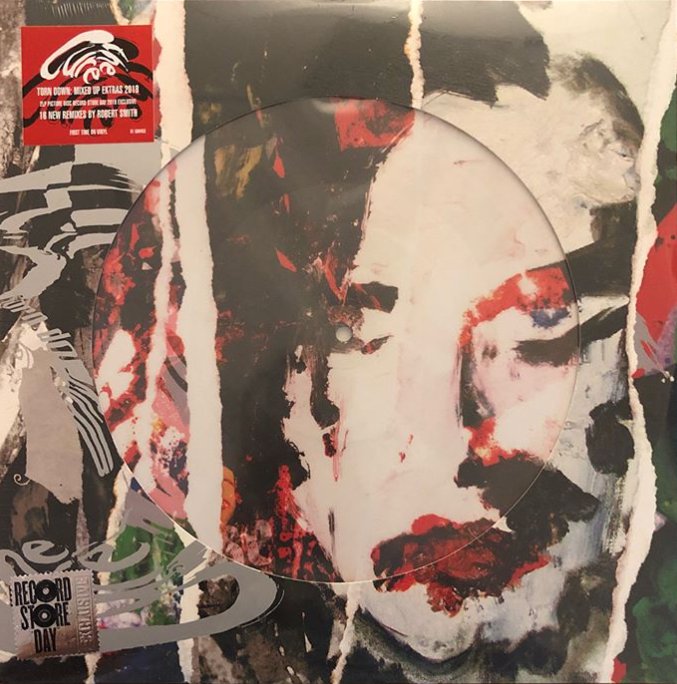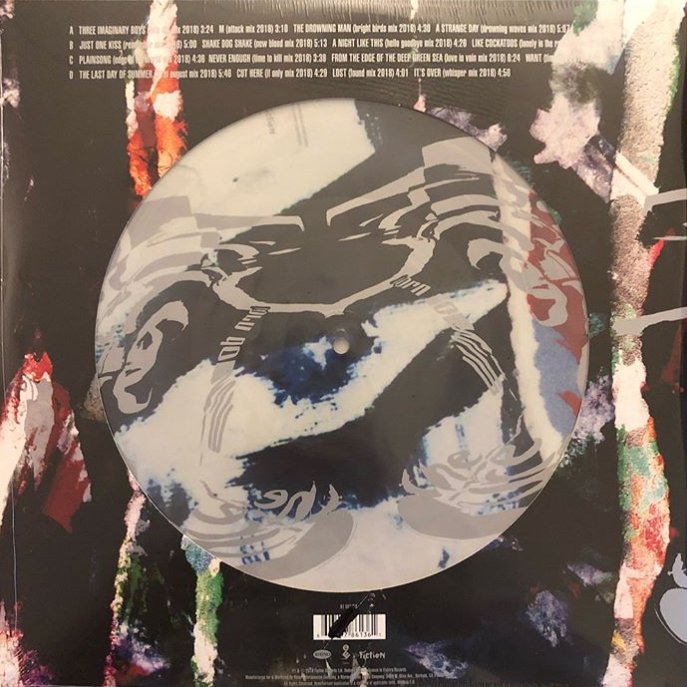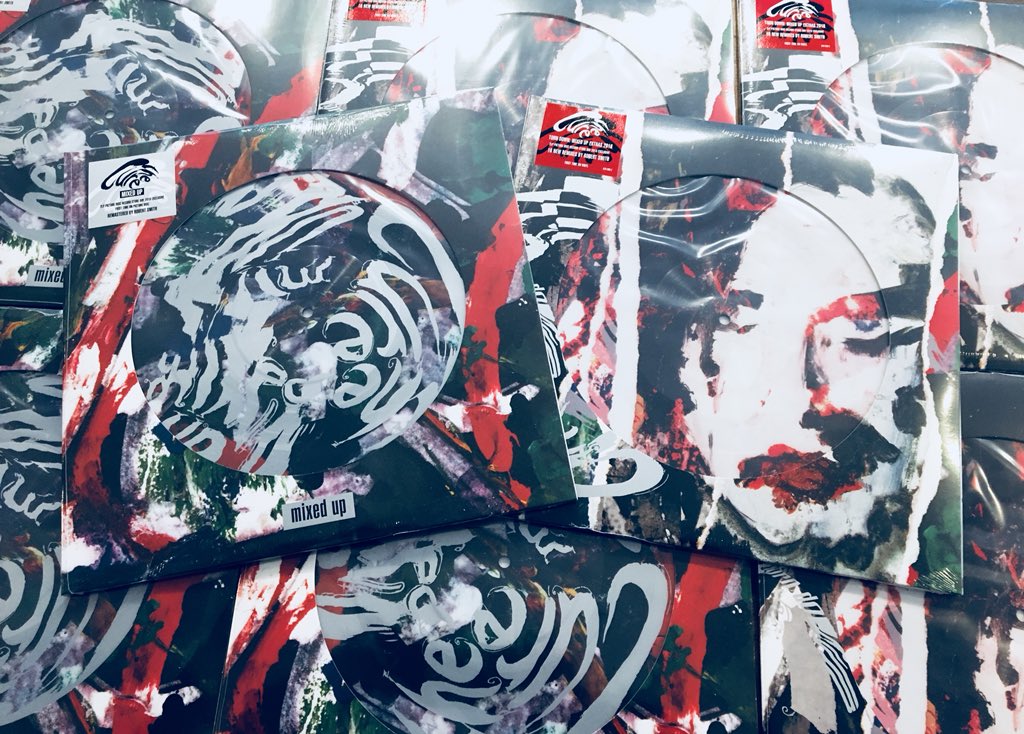 All four of the items to be released on June 15th can be pre-ordered at universalmusic.com. UK fans can pre-order the double LP reissue, the single CD reissue and the deluxe 3 CD set on Amazon. (US Amazon does not have pre-order pages yet – check back for updates). Both 2 LP picture disc sets out Record Store Day can't be pre-ordered of course: they'll only be available April 21st at participating independent record stores with a list price of $34.98. Both will come packaged in a gatefold sleeve and include a download card. Preview Torn Down's packaging artwork and picture disc design above: front and back followed by a picture of Mixed Up and Torn Down picture discs piled together.
Below is the artwork and tracklists for Mixed Up on vinyl, Torn Down on vinyl and the 3 CD deluxe Mixed Up set. The complete Record Store Day 2018 list is here. Follow updates at twitter/TheFutureHeart and facebook/TheFutureHeart, and in the new Record Releases 2018 Facebook group.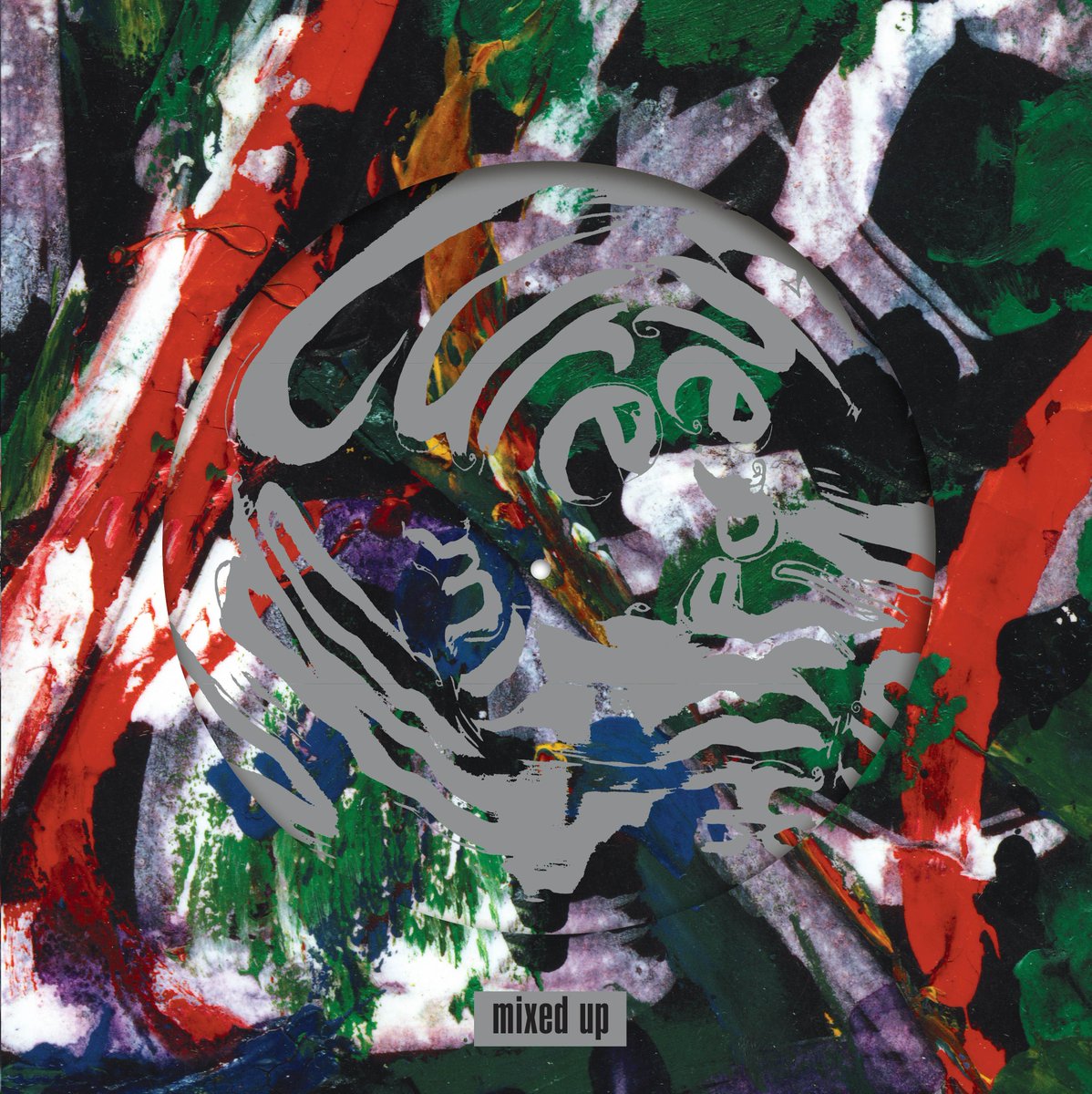 Mixed Up Vinyl And CD Tracklist
2 LP picture discs out April 21
2 LP standard vinyl out June 15th
Same tracklist also available on 1 CD June 15th
Side 1
1) "Lullaby" (Extended Mix)
2) "Close to Me" (Closer Mix)
3) "Fascination Street" (Extended Mix)
Side 2
1) "The Walk" (Everything Mix)
2) "Lovesong" (Extended Mix)
3) "A Forest" (Tree Mix)
Side 3
1) "Pictures of You" (Extended Dub Mix)
2) "Hot Hot Hot!!!" (Extended Mix)
Side 4
1) "The Caterpillar" (Flicker Mix)
2) "In Between Days" (Shiver Mix)
3) "Never Enough" (Big Mix)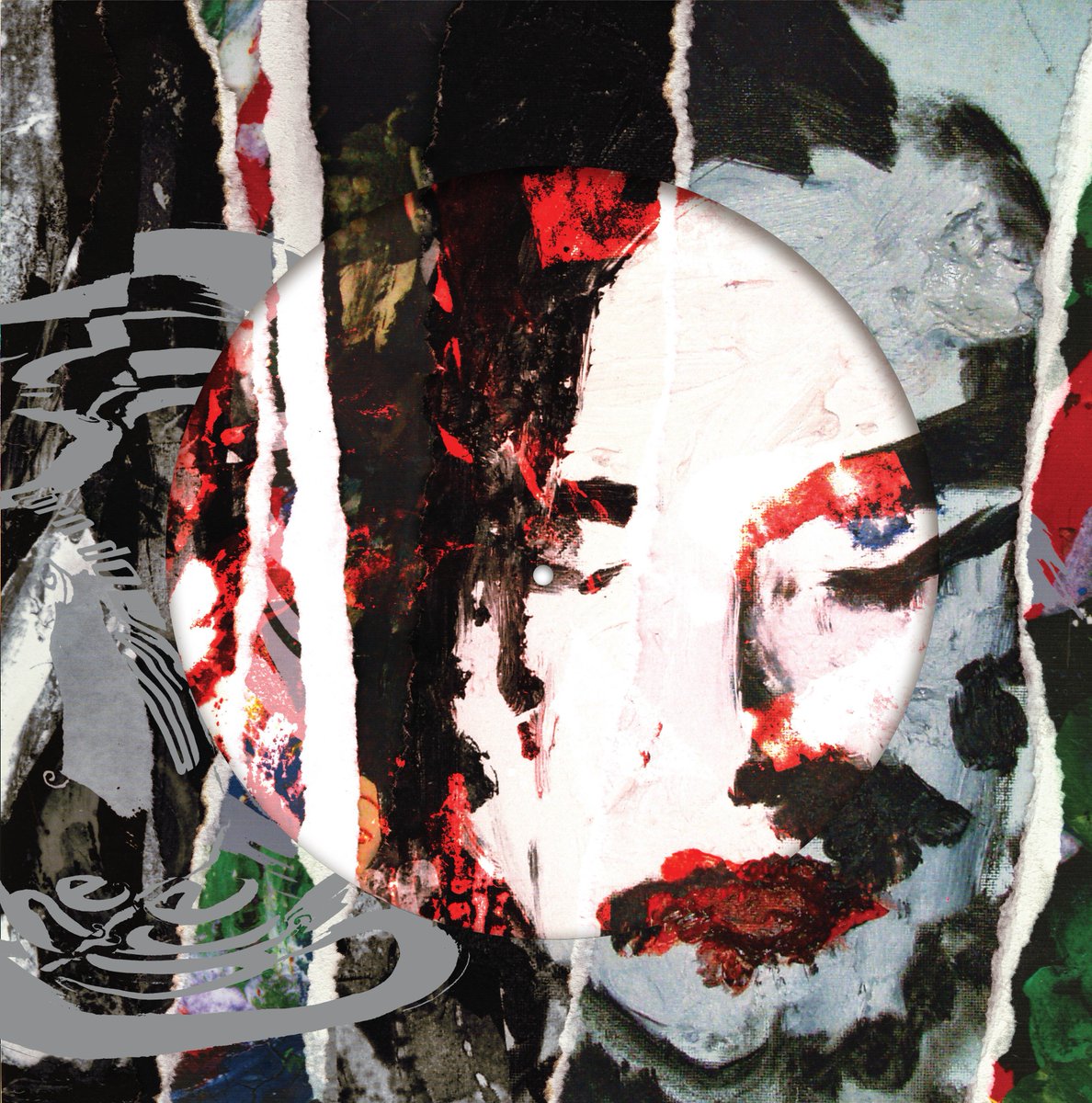 Torn Down: Mixed Up Extras Tracklist
2 LP picture discs out April 21
2 LP standard vinyl out June 15th
Side 1
1) "Three Imaginary Boys"
2) "M"
3) "The Drowning Man"
4) "A Strange Day"
Side 2
1.) "Just One Kiss"
2) "Shake Dog Shake"
3) "A Night Like This"
4) "Like Cockatoos"
Side 3
1) "Plainsong"
2) "Never Enough"
3) "From The Edge Of The Deep Green Sea"
4) "Want"
Side 4
1) "The Last Day Of Summer"
2) "Cut Here"
3) "Lost"
4) "It's Over"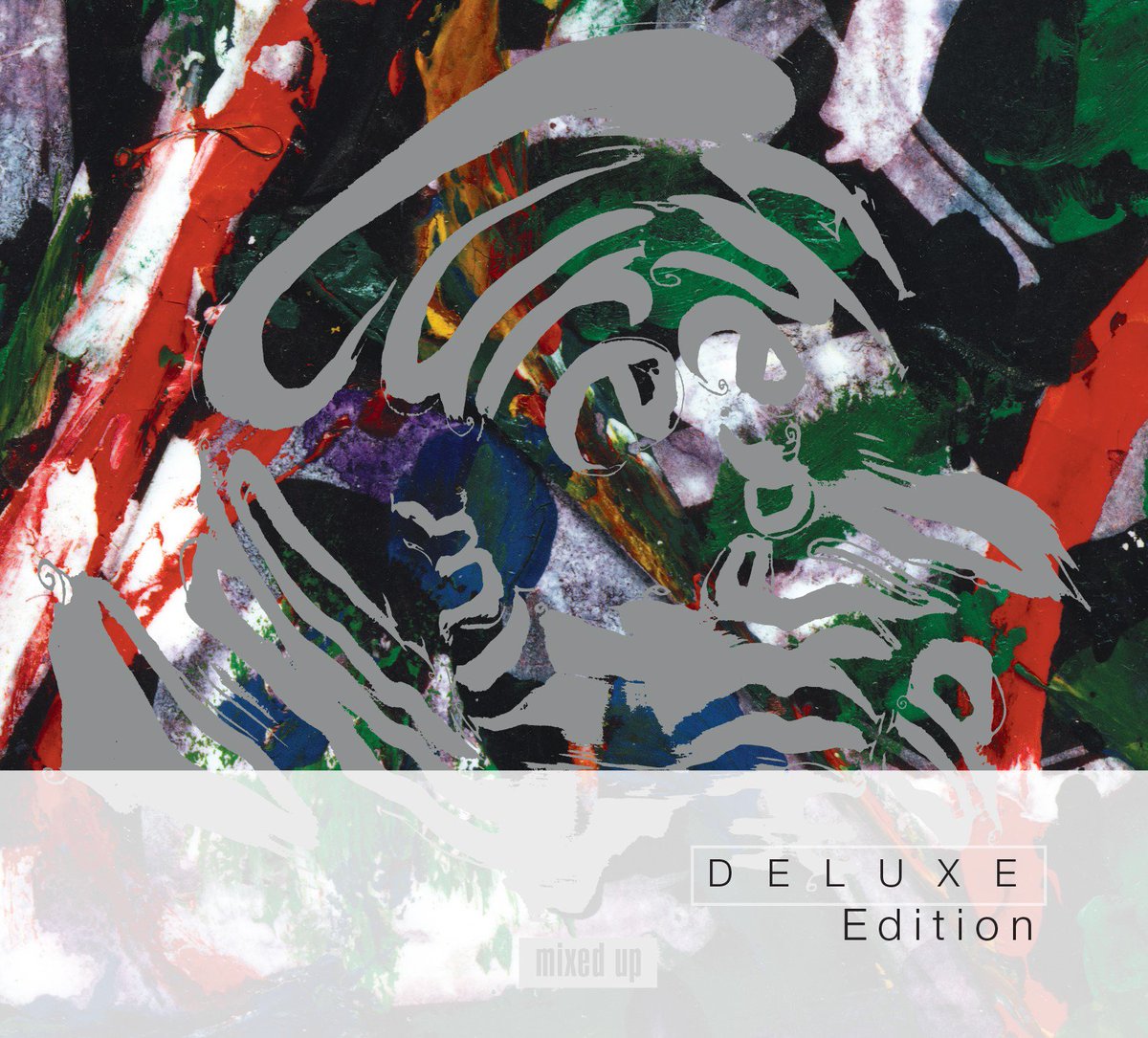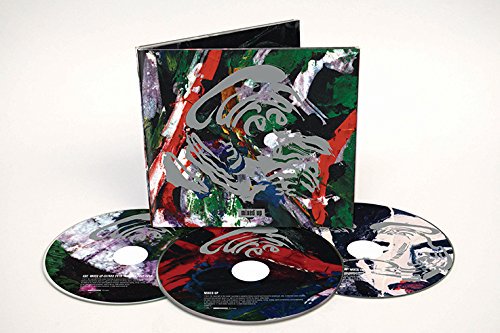 Mixed Up Deluxe Edition Tracklist
3 CD set out June 15th
(Non-Deluxe Edition on 1 CD also available June 15th with disc 1 tracklist)
Disc 1 – Mixed Up 2018 Remaster
1) "Lullaby" (Extended Mix)
2) "Close to Me" (Closer Mix)
3) "Fascination Street" (Extended Mix)
4) "The Walk" (Everything Mix)
5) "Lovesong" (Extended Mix)
6) "A Forest" (Tree Mix)
7) "Pictures of You" (Extended Dub Mix)
8) "Hot Hot Hot!!!" (Extended Mix)
9) "The Caterpillar" (Flicker Mix)
10) "In Between Days" (Shiver Mix)
11) "Never Enough" (Big Mix)
Disc 2 – Mixed Up Extras: Remixes 1982-1990 (Remastered 2018)
1) "Let's Go To Bed" (Extended Mix 1982)
2) "Just One Kiss" (Extended Mix 1982)
3) "Close To Me" (Extended Remix 1985)
4) "Boys Don't Cry" (New Voice Club Mix 1986)
5) "Why Can't I Be You?" (Extended Mix 1987)
6) "A Japanese Dream" (12″ Remix 1987)
7) "Pictures of You" (Extended Version 1990)
8) "Let's Go To Bed" (Milk Mix 1990)
9) "Just Like Heaven" (Dizzy Mix 1990)
10) "Primary" (Red Mix 1990)
11) "The Lovecats" (TC & Benny Mix 1990)
Disc 3 – Torn Down
1) "Three Imaginary Boys – Help Me Mix"
2) "M – Attack Mix"
3) "The Drowning Man – Bright Birds Mix"
4) "A Strange Day – Drowning Waves Mix"
5) "Just One Kiss – Remember Mix"
6) "Shake Dog Shake – New Blood Mix"
7) "A Night Like This – Hello Goodbye Mix"
8) "Like Cockatoos – Lonely In The Rain Mix"
9) "Plainsong – Edge Of The World Mix"
10) "Never Enough – Time To Kill Mix"
11) "From The Edge Of The Deep Green Sea – Love In Vain Mix"
12) "Want – Time Mix"
13) "The Last Day of Summer – 31st August Mix"
14) "Cut Here – If Only Mix"
15) "Lost – Found Mix"
16) "It's Over – Whisper Mix"