For Record Store Day last year Fleetwood Mac released Alternate Mirage – alternate takes from their album Mirage (previously issued on CD 2 of 2016's Mirage deluxe edition) as a stand-alone LP. This marked the first and only time these tracks were available on vinyl. Now they'll do the same with tracks from last year's Tango In The Night deluxe edition.
Fleetwood Mac took five years between topping the charts in 1982 with Mirage  and its successor, Tango – the longest to date between any two of their album releases. Tango remains the final studio album released by the quintet of Lindsey Buckingham, Mick Fleetwood, Christine McVie, John McVie and Stevie Nicks. On April 21, 2018 Fleetwood Mac will release Tango In The Night – Alternate for Record Store Day 2018. Warner Bros. will press 4000 copies on vinyl LP in the US, 8500 worldwide. The suggested retail price is $21.98.
The tracklist an package artwork is below. The complete Record Store Day 2018 list is here. Follow updates at twitter/TheFutureHeart and facebook/TheFutureHeart, and in the new Record Releases 2018 Facebook group.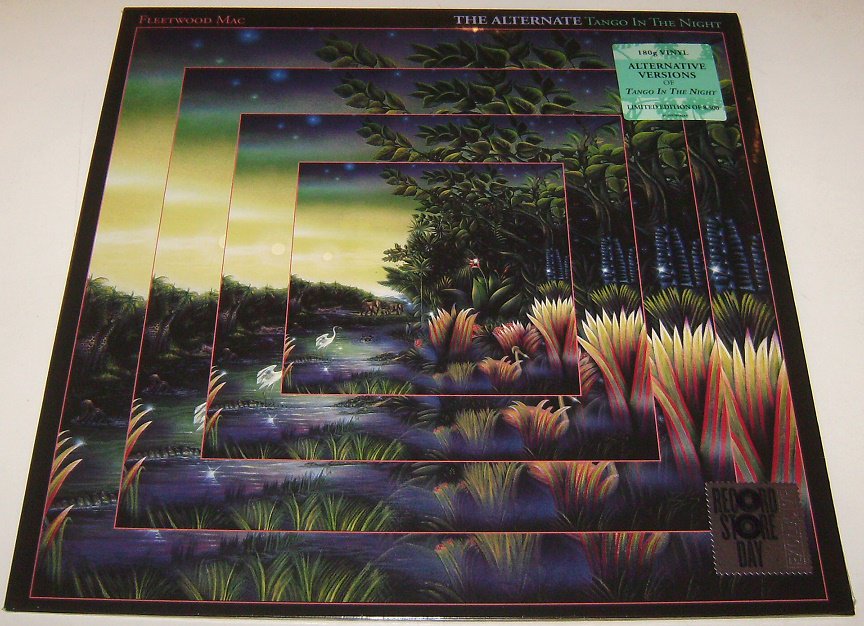 Side A
1 Down Endless Street (Remastered)
2 Special Kind of Love (Demo)
3 Seven Wonders (Early Version)
4 Tango in the Night (Demo)
5 Mystified (Alternate Version)
6 Where We Belong (Demo)
Side B
1 Ricky (Remastered)
2 Juliet (Run-Through)
3 Isn't It Midnight (Alternate Mix)
4 Ooh My Love (Demo)
5 You And I, Part II (Full Version)