Eric Clapton is releasing both Rush (Music from the Motion Picture Soundtrack) on vinyl LP and 4 LP box set Complete Clapton on April 21 for Record Store Day. Warner Bros. will press 2600 copies of the former at $16.98 and 2000 copies of the box at $49.98.
The 36 track compilation box set spans 1968 to 2006 and includes a bonus limited edition 45 RPM single of "The Shape You're In" backed with "See What Love Can Do." The album cover and tracklists for both releases are below.
The complete Record Store Day 2018 list is here. Follow updates at twitter/TheFutureHeart and facebook/TheFutureHeart, and in the new Record Releases 2018 Facebook group.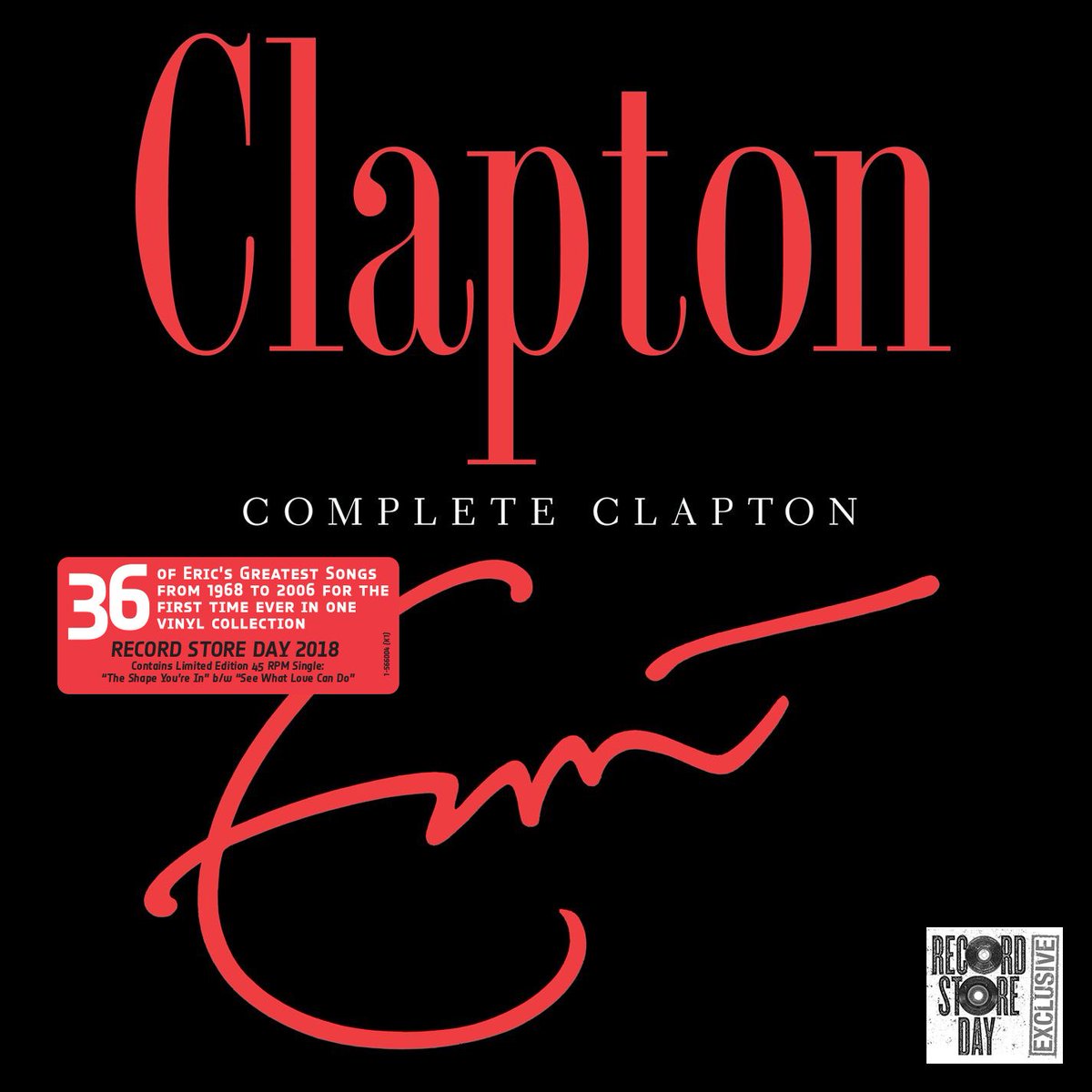 Complete Clapton
LP 1
1 I Feel Free – By Cream
2 Sunshine Of Your Love – By Cream
3 White Room – By Cream
4 Crossroads [Live At Winterland] – By Cream
5 Badge – By Cream
6 Presence Of The Lord – By Blind Faith
7 After Midnight [Alternate Mix]
8 Let It Rain
9 Bell Bottom Blues – By Derek & The Dominos
LP 2
1 Layla – By Derek & The Dominos
2 Let It Grow
3 I Shot The Sheriff
4 Knockin' On Heaven's Door
5 Hello Old Friend
6 Cocaine
7 Lay Down Sally
8 Wonderful Tonight
9 Promises
10 I Can't Stand It
LP 3 
1 I've Got A Rock 'N' Roll Heart
2 She's Waiting
3 Forever Man
4 It's In The Way That You Use It
5 Miss You
6 Pretending
7 Bad Love
8 Tears In Heaven
9 Layla [Unplugged] (Edit)
LP 4 
1 Running On Faith [Unplugged] (Edit)
2 Motherless Child
3 Change The World
4 My Father's Eyes
5 Riding With The King – By Eric Clapton/B.B. King
6 Sweet Home Chicago
7 If I Had Possession Over Judgement Day
8 Ride The River – By J. J. Cale & Eric Clapton
Bonus Single
1 The Shape You're In
2 See What Love Can Do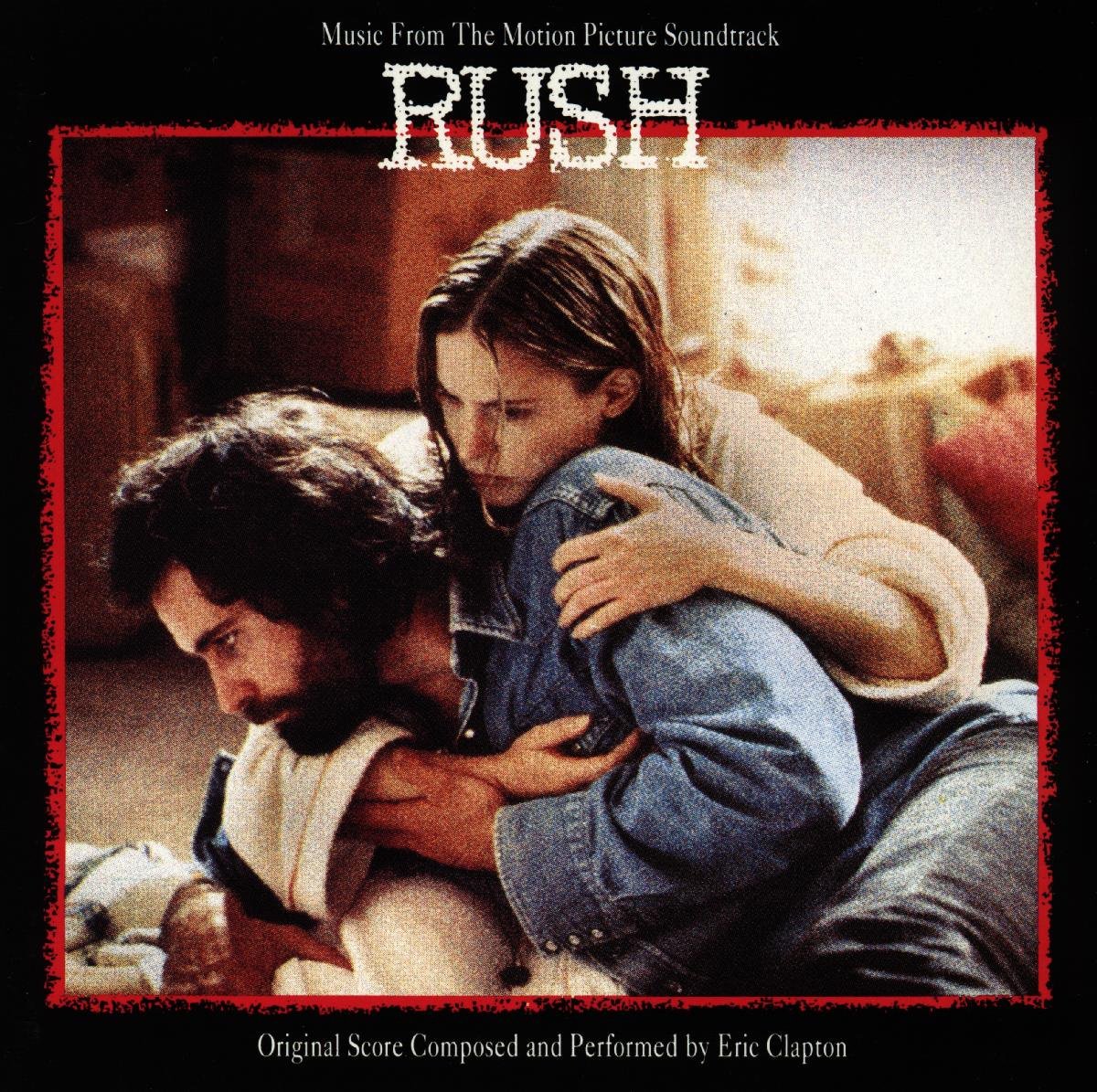 Rush (Music from the Motion Picture Soundtrack)
Side A
1 New Recruit
2 Tracks and Lines
3 Realization
4 Kristen and Jim
5 Preludin Fugue
6 Cold Turkey
7 Will Gaines
Side B
1 Help Me Up
2 Won't Know Which Way To Go
3 Tears In Heaven