Updated July 31st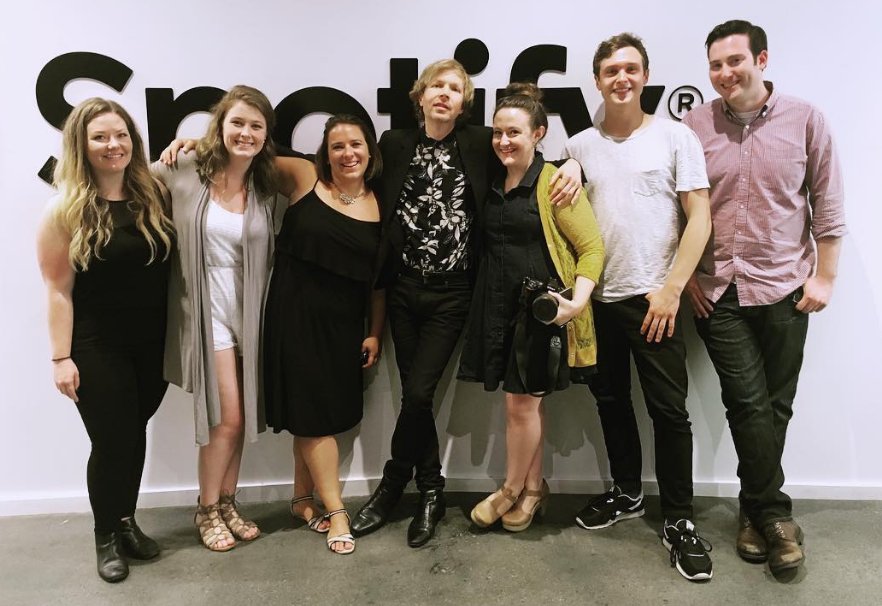 Although Beck has still yet to officially announce details of his forthcoming, several times delayed new album, behind the scenes the gears are in motion for its impending release. "The first half of the year was very low key as far as Beck and travel," Beck's longtime keyboard Roger Joseph Manning says in a new interview with linkedin, "but now the new album is about to come out. So we're you know gearing up for the road basically booked through October at this point."
Alt 98.7's The Woody Show teased that his next single is a hook-laden, bass-driven jam in line with classic party-mode Beck; closer to "Dreams" than "Wow." Recently Beck visited New York to arrange promotion, meeting with iHeartRadio about his next single on July 18th and Spotify (as pictured above) on July 21st. Additionally the new album's retail information, though still not officially announced to the public, is being processed into merchant's databases, confirming it's titled Colors and is scheduled for release by Capitol Records on October 13, 2017. On July 28th pre-order pages for the regular and deluxe vinyl editions were available on Bullmoose's website, as spotted by users at boards.vinylcollective. The same day Beck Instagrammed a photo from a museum that is perhaps his way of implicitly confirming the album title, without actually doing so (or maybe he's just playing games with his fanbase). A piece in background, John Baldessari's "Tips for Artists Who Want to Sell," reads:
"Generally speaking, paintings with light colors sell more quickly than paintings with dark colors."
Update – The public accessibility of Bullmoose's pre-order pages was apparently a mistake, as after only a few hours they were no longer available. After Bullmoose's goof was reported by Stereogum and other sites, Bullmoose turned it into a joke by posting another pre-order page, this one with the release date changed to 2018 and a video, as if to preview the album. The video was Rick Astley "Never Gonna Give You Up." (Well played Bullmoose…)
Screen shots of Bullmoose's pre-orders as they originally appeared are below: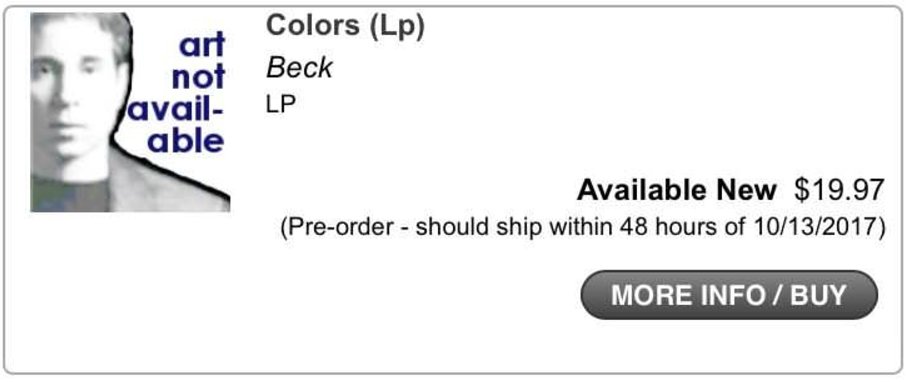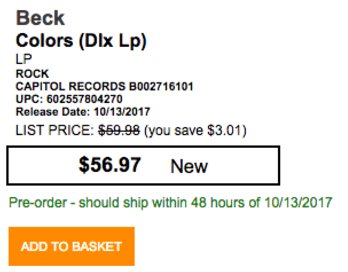 Colors has been a long time coming. Beck set out making this album before Morning Phase and originally slated a late 2014 release. Since then three tracks from these sessions have streamed online and been used in commercials: "Dreams," "Wow" and "Up All Night" (click links for more details and streams of each). The scheduled title of the album, Colors, perhaps refers to a line from "Up All Night" – as pointed out by whiskeyclone – "I see the colors and all the kids going home." In May 2016 Beck's PR firm announced the already delayed album would be released October 21, 2016, that was then reported by The New York Times to be delayed to November, then announced by Morning Becomes Eclectic's Jason Bentley to be coming early 2017. Roger Joseph Manning said in an interview with Weirdo Music Forever published March 7th that Beck's "new album will be coming out this summer most likely. There will probably be five solid months touring with him between 2017 and 2018, which I love. Jason [Falkner, Beck's longtime guitarist as well as Roger's bandmate in Jellyfish] and I will be involved in that, which will be great." Those plans were presumably altered by the necessity of personal changes in his live band and Beck scheduling arena dates as the opener for U2's September 2017 Joshua Tree tour.
Beck himself last spoke publicly about the status of the album on December 11, 2016 – two months after its previously announced release date – at KROQ's Almost Acoustic Christmas, saying in an interview with by Ted Stryker it's "forthcoming, yeah, very soon. Just finished that up actually." Beck seemed unsure of the specifics of the allegedly now finished album. When asked how many tracks were on it he tentatively replied, "uh… I think twelve-ish. That's a good round dozen." His response was surprising for fans awaiting the album they had speculatively believed had already been finished. Comments Beck made earlier seemed to indicate it was completed during summer 2016, as did reporting in Q magazine and The New York Times circa September indicating they had heard at least several tracks, if not a full, finished album (as previously discussed in this preview of the album). As for why the album was repeatedly delayed, Beck attributed a busy schedule and being meticulous. "This record was supposed to come out over the last year," Beck said, "and then I've been touring and doing a million other things." Watch KROQ's full interview here, or just the portion pertaining to the new album below: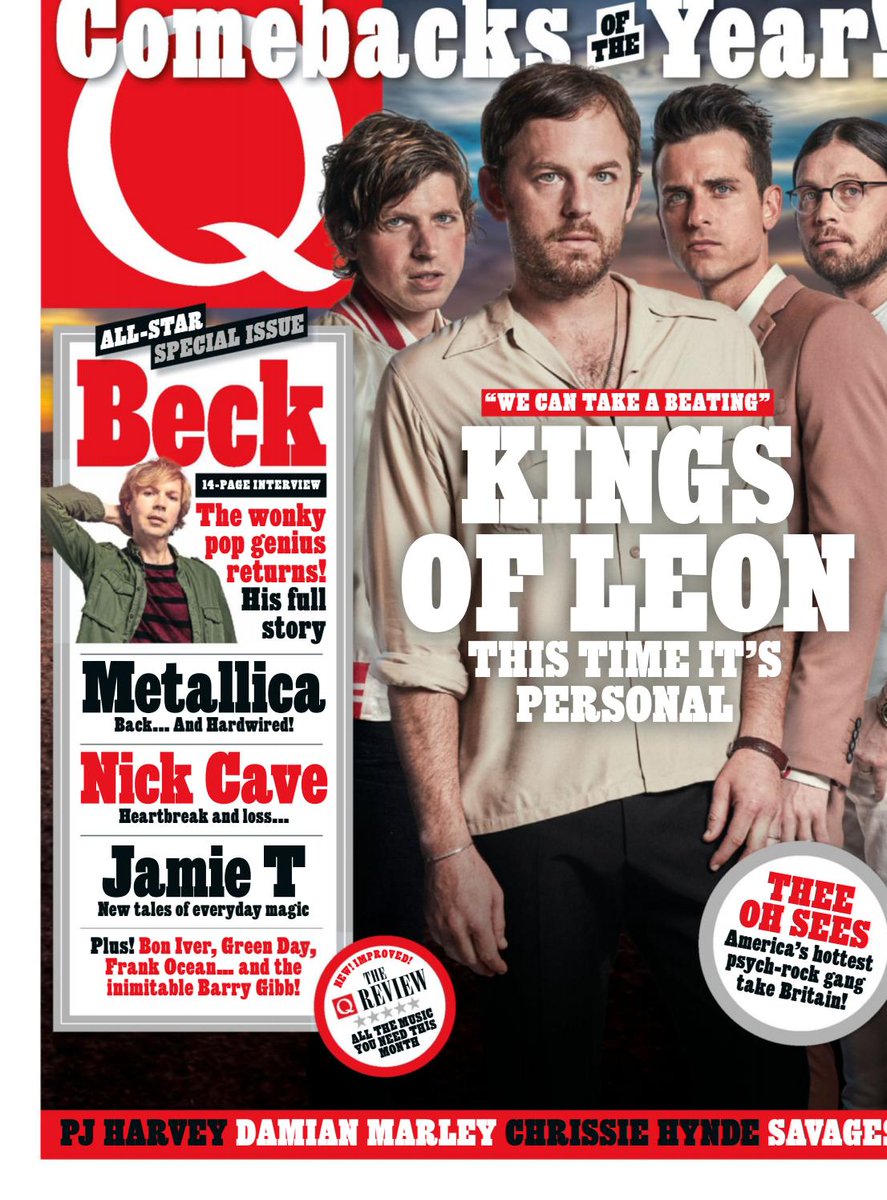 So convinced were Q magazine of the 2016 release that they ran a 14 page special on Beck (with his co-operation) in September 2016 (dated November) to coincide with the album's release – only for the album to not come. (Though even if the new album was released at the time Q were told, the framing of the feature was bizarre: it made no sense labeling Beck one of the "Comebacks of the Year" for the follow-up to an LP that won Grammy Album of the Year a mere nineteen months before). In any case, the information revealed in Q's feature (and a similar reveal by The New York Times a few weeks later) were summarized in the most extensive preview of the album online, here – including notes about the songs "7th Heaven," "No Distraction" and "Dear Life."Having been delayed so many times, it's no longer clear if these songs, or for that matter the three we've heard, will end up on Colors.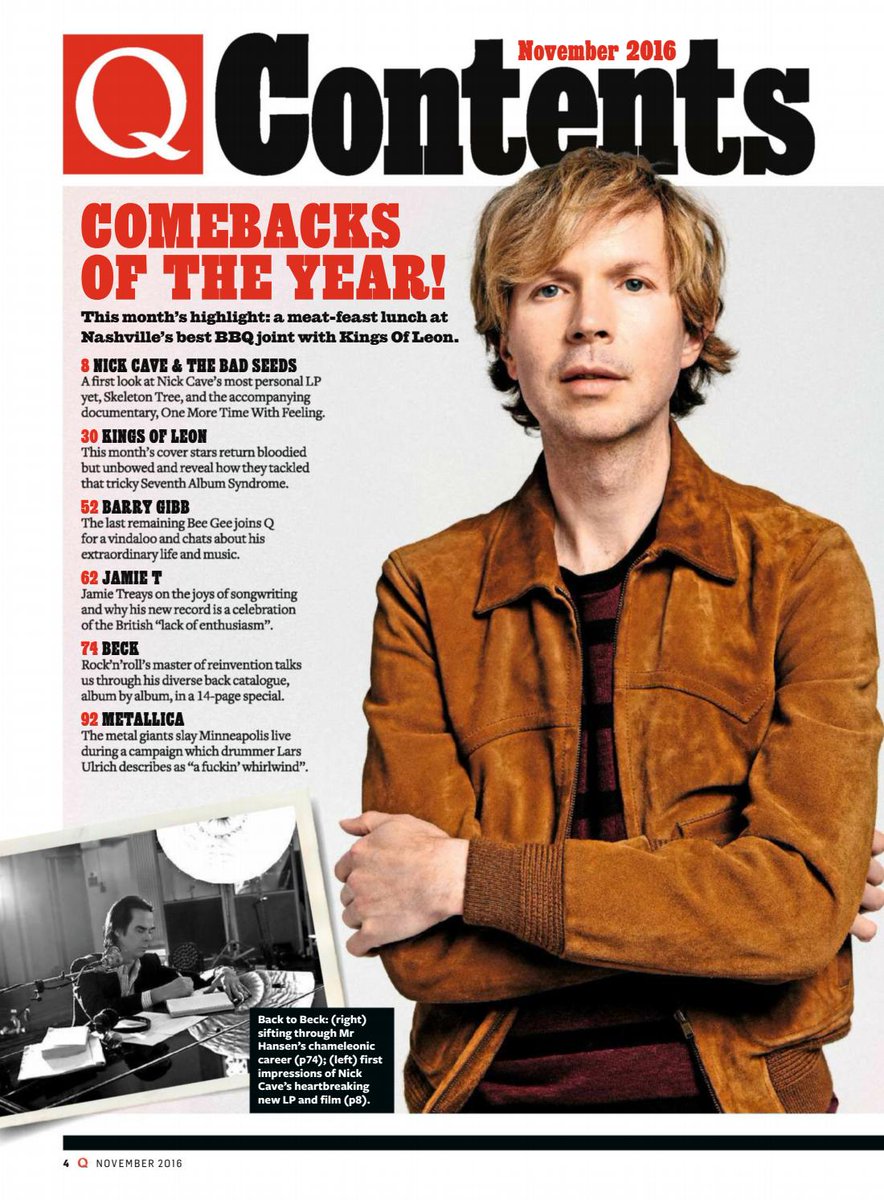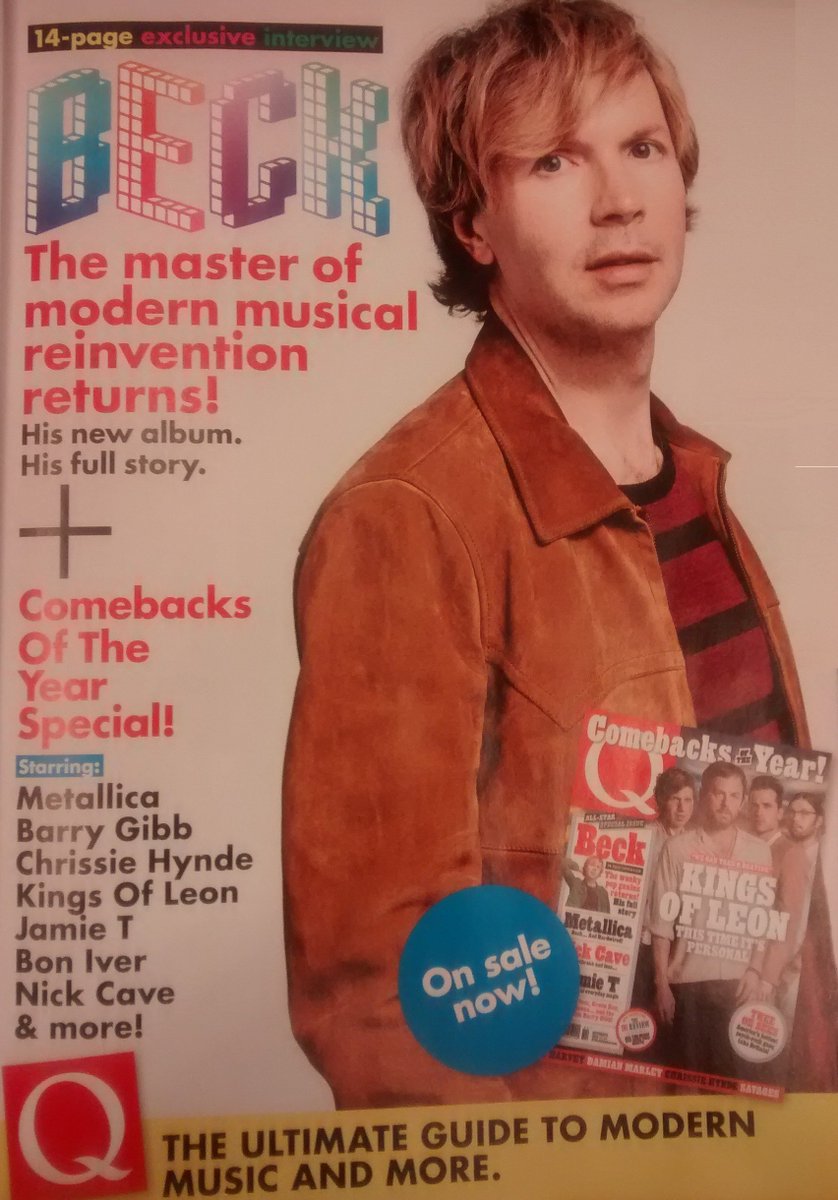 Although Beck hasn't directly spoken about the album's release at all in 2017, he did allude to the delays in a Citi Sound Vault Facebook chat on February 10th. Apparently part of the reason for the album's delay is he revisits the tracks "every few months" to speed up the songs so they'll work better when he performs them live:
The status of Beck's new album was also updated by its co-producer Greg Kurstin the morning after he won four Grammys for his work with Adele, including his third 'Producer of the Year' honor. Kurstin said the album was in "the final stages of the mixing, last touches and everything…" in the February 2017 interview with Zane Lowe:
An article for The New York Times Style Magazine published March 1st claims the album was "scheduled to come out this spring." More revealing was the piece's description of the album by Wyatt Mason:
"The 10 songs I heard from the new record don't sound like anything Beck has done before. They have a huge, dance floor-ready exuberance and a whole new sonic range, with, he says, songs that are 'simple and uplifting and galvanizing, where the spirit moves you, that kind of feeling. Those are the hardest. This new record I focused on that feeling. It's the easiest to fail at. Or to come off on one hand disingenuous, or on the other hand just trite, or, you know, there's that fine line between platitude and just the truth. And that fine line between making a big commotion and a bunch of movement and just actual unadulterated joy.'"
Beck also brought up his 2012 sessions with Pharrell Williams – previously discussed here – to The New York Times Style Magazine, saying:
"I remember having this strong feeling that I wanted to work with him. Ten years before wouldn't have been the right time. This was the right time. And as I was walking in there, my manager asked me, 'So what do you want to do? Do you have any songs?' I was like, 'I have nothing. Clean slate. All I know is I want to do something that's really happy.' I literally walk in, 'Hey, how are you,' and we sit down. Pharrell says, 'I just finished mixing this song, you gotta hear this.' And he put on 'Happy.' It was one of those moments where you laugh to yourself and think, 'O.K., so maybe we'll do something else because I think you kinda nailed this one.'"
Besides Colors, Beck is also expected to appear in upcoming releases by Charlotte Gainsbourg and Q-Tip. This spring Beck sang a cover of "Can't Help Falling in Love" (streaming here) on Resistance Radio (an album by Sam Cohen and Danger Mouse released April 7th that also features MGMT's Andrew VanWyngarden, Grandaddy, The Shins, Yeah Yeah Yeahs' Karen O and more in promotion of Amazon series The Man in the High Castle). Earlier this year, previously unheard Beck tracks surfaced online including an instrumental and the song "Curfew" both recorded for the 2011 movie I Am Number Four, and a rare 1993 cassette "album" of early Beck songs called Bogus Flow. Hear them all and read more details here and follow The Future Heart on Twitter and Facebook for updates.