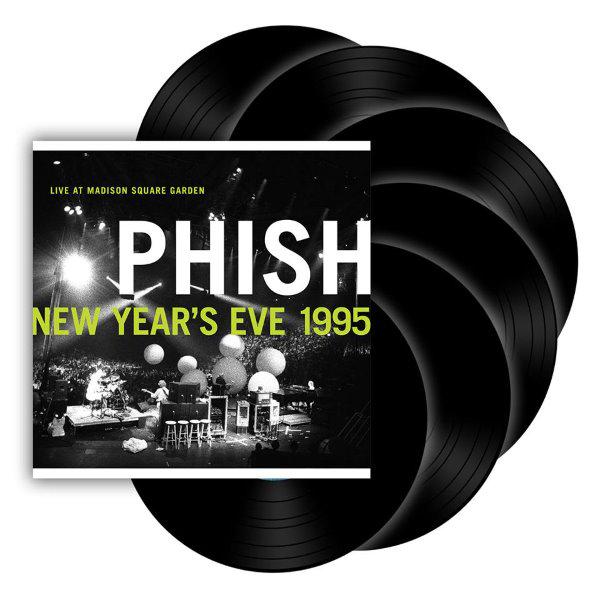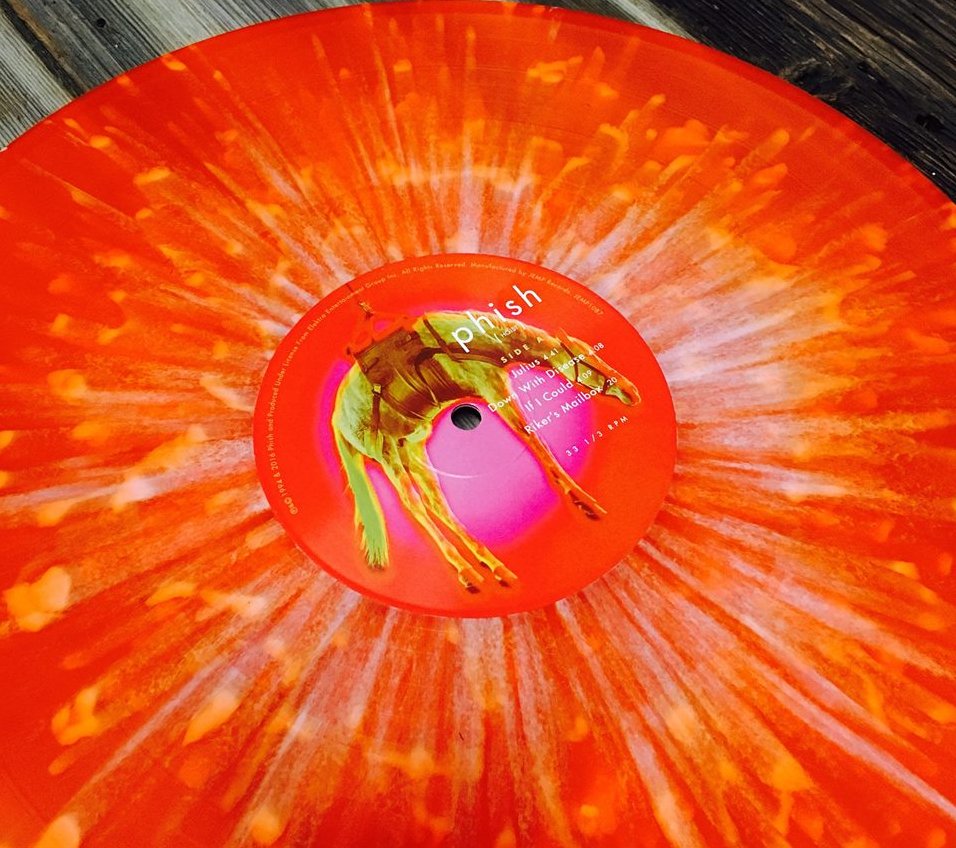 Phish have slowly but surely been reissuing their back catalog on vinyl in recent years.
It began with Phish (The White Tape) becoming available on vinyl for the first time in 2011. For Record Store Day 2012 Phish issued the first ever vinyl pressing of Junta, their full-length debut (followed by a second pressing in September 2013). They continued their vinyl reissue series with their sophomore studio album Lawn Boy as a limited edition deluxe double LP for Record Store Day 2013, and a surprise for fans at their 2014 Randall's Island shows: a double LP deluxe edition, first-ever vinyl pressing of major label debut A Picture Of Nectar. Three more albums were reissued on vinyl for the first time in 2015: career-defining New Year's Eve 1995 – Live at Madison Square Garden as a 6 LP box set for Record Store Day 2015; a special edition of their magnum concept-album-of-sorts opus Rift at Magnaball Festival; and The Siket Disc just in time for the holidays. Fifth Phish studio album Hoist received a pink splatter reissue for Record Store Day 2016, and a 4 LP vinyl box of seminal A Live One followed in the fall of 2017.
In short – each of Phish's first five albums and their most notable non-major-studio-album works have been reissued over the course of the last seven years. Being that each of their new albums since seventh record The Story of the Ghost were issued on vinyl upon their initial releases (sans the two Phish 2.0 offerings, Round Room and Undermind), this leaves album number six as their most in demand album to not yet ever have been available on vinyl. This is the giant, itching, gaping black hole in the middle of Phish's vinyl discography – and it's called Billy Breathes.
But not for long.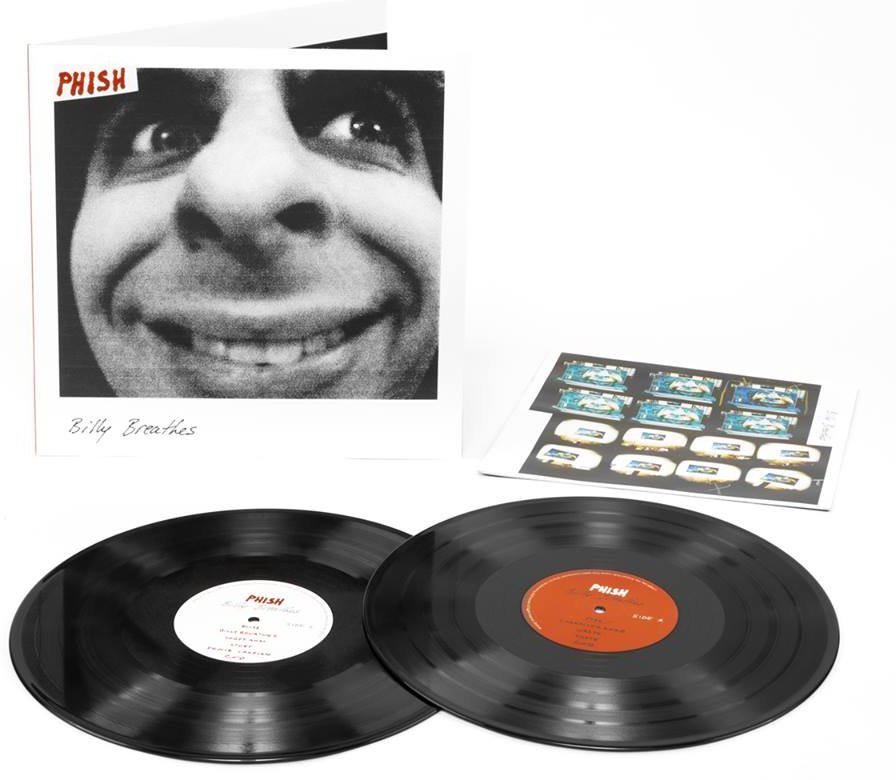 Phish's own JEMP Records will release Billy Breathes as a 180g double LP on April 21, 2018 for Record Store Day. With a suggested retail price of $49.98 this individually foil numbered limited edition of 7500 release will mark the first reissue of the classic album. Produced by Phish and Steve Lillywhite at Bearsville Studios in 1996, Billy Breathes was originally mastered by Bob Ludwig. The lacquers for the new vinyl version were cut from the Digital Audio Tape flat master by Chris Bellman at Bernie Grundman Mastering. Each LP includes a free MP3 download of the album transferred from the vinyl.
The full Record Store Day 2018 list is here, including Jerry Garcia, Gov't Mule, Dylan and The Dylan, The Allman Brothers, Tom Waits, Pink Floyd, Jimi Hendrix, Eric Clapton and much more. Among others specifically releasing live recordings are Neil Young, Wilco, The National, Fleet Foxes, and The Grateful Dead. Join the new Record Releases 2018 Facebook group and follow twitter/TheFutureHeart and facebook/TheFutureHeart for the latest. The album cover and tracklist is below.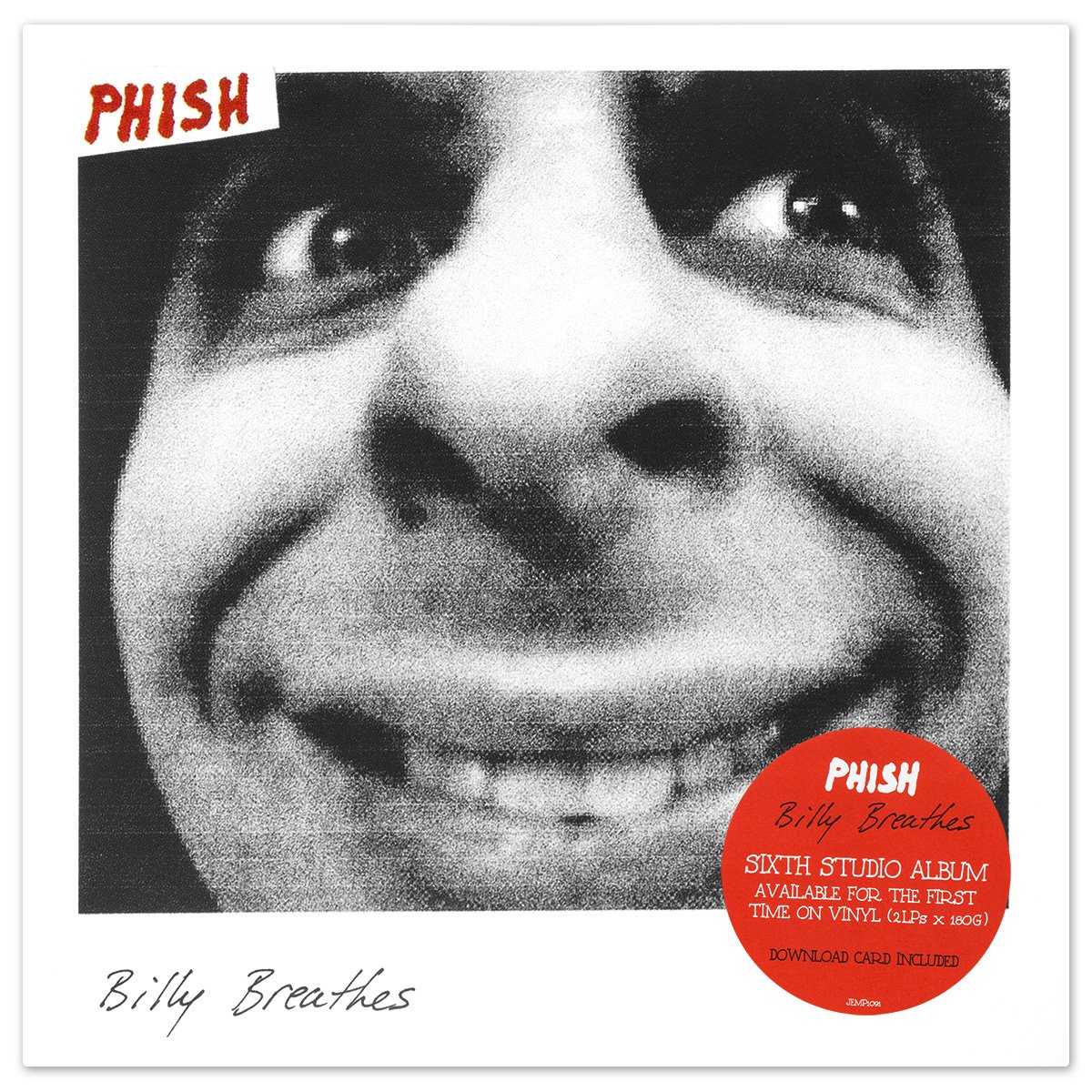 Billy Breathes 2-LP Vinyl Edition
Side A
Free (3:49)
Character Zero (4:00)
Waste (4:50)
Taste (4:07)
Side B
Cars Trucks Buses (2:25)
Talk (3:09)
Theme From The Bottom (6:22)
Side C
Train Song (2:33)
Bliss (2:03)
Billy Breathes (5:31)
Swept Away (1:16)
Steep (1:37)
Prince Caspian (5:19)