A lot has happened in the lives of Jonathan Donahue and Grasshopper since releasing Mercury Rev's last album, 2008's Snowflake Midnight, including the home of the former being destroyed by flooding from 2011's Hurricane Irene, and the latter becoming a father. Donahue remarked on the seven years between their last album in a Facebook post today, "You see a lot can happen, and so much can quickly change over 7 years. Some of it very hard. I know don't have to tell you…People often tend put these kind of [social media] websites down and say its all very shallow and old and maybe that is true in some cases. But i can say with certainty that your kind words meant the world to us. Bands and their music disappear into the mist almost every day. Good ones too." He added in an official press release by Martin Aston, "It was one of those otherworldly life sequences, when everything you think is solid turns molten, but also, when something is worth saying, it can take a long time to say it, rather than just blurt it out."
As previously reported, Mercury Rev will release their eighth studio album, and first of this decade, in September. Since that last post:
Frontman Jonathan Donahue announced the band signed to Bella Union, posting May 11th on Facebook: "Grasshopper and I just signed with Bella Union Records for the whole wide world… Absolutely over-the-moon we both are. And without words… but overflowing with gratefulness that Simon Raymonde and Jason Rackham had the eyes to see us and ears to hear us sounding our songs on our own little planet faraway from the bright lights and big city sounds of London…"
Jonathan and Grasshopper, Mercury Rev's two remaining members, held a New York photo shoot for the new album on June 4th
Almost all the original members agreed to participate in an upcoming MAGNET feature on the making of Yerself Is Steam
The new album title was revealed: The Light In You
The Light In You became available for pre-order on CD and vinyl
The release date was confirmed: September 18, 2015 UPDATE: The release date has been moved to October 2nd!
The tracklist was announced, along with a stream of lead single and opening cut "The Queen Of Swans," below: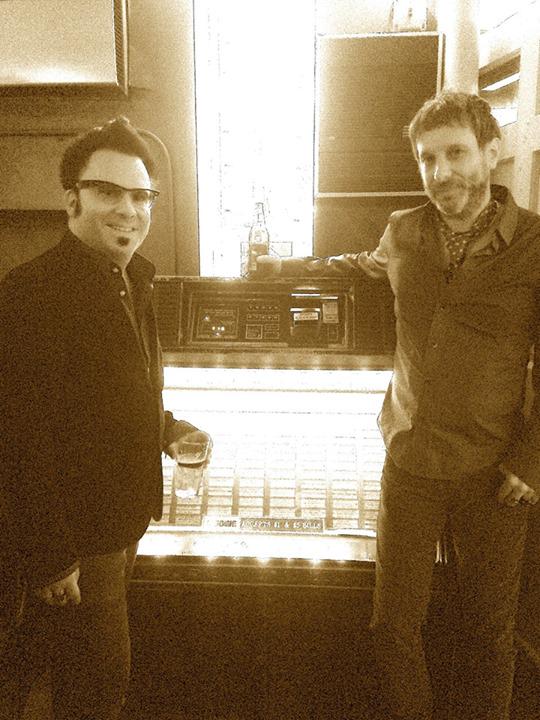 The Light In You 
The Queen Of Swans
Amelie
You've Gone With So Little For So Long
Central Park East
Emotional Freefall
Coming Up For Air
Autumn's In The Air
Are You Ready?
Sunflower
Moth Light
Rainy Day Record
Donahue remarked on the album title in a press release issued June 18, 2015:
"You can go as deep as you want with the title, on a metaphorical, spiritual level, or just poetic license. It's the beacon that shines and allows us to see ourselves – and then there's the music between Grasshopper and I, which is how we reflect each other. The arc of the album, lyrically, is someone who's gone through an incredible period of turbulence, sadness and uncertainty, and as the album progresses, a light appears on the water."
That same day Bella Union founder (and bassist former bassist for Cocteau Twins) Simon Raymonde posted about signing Rev and releasing the new album on Facebook:
"It's been nigh on impossible to contain my excitement these past few weeks as we've been preparing for today's news
One of the most incredible bands in my record collection is Mercury Rev. I'd been lucky enough to hear the music they were making over the last 6 months and honestly I was blown away when I heard every bit of it. I won't work with any band if I don't love it and believe in it, you guys all know that and Jonathan and Grasshopper know that.
So to the news… It's true ….we signed MERCURY FUCKIN REV!!!
The Light In You will make you cry, smile, & fall in love with them all over again. And deeply so.
I am actually lost for words."
The Light in You recording sessions began in the fall of 2013 with Carlos Anthony Molina at his Catskills studio and with Dave Fridmann at his Tarbox Road Studios near Fredonia, as previously posted about in fuller detail here. Donahue, Grasshopper and Molina returned to Tarbox for more recording on February 19, 2014, with numerous subsequent sessions there and at Scott Petito's NRS Studios – including some with Nicole Atkins and Ken Stringfellow (The Posies, Big Star) at his studio Son du Blé Paris studios  – continuing through winter 2015, with mixing at White Light beginning last November. Midlake's Jesse Chandler has also begun working with the band. In a May 14th facebook post teasing an "ever-growing touring schedule" in support of the new album, Jonathan noted that at upcoming shows Chandler will be "adding a wonderful new light and dimension to our older songs, some of which Jesse grew up listening to on Catskills radio as well as an incredible continuity to songs from the forthcoming new album on which Jesse's unique style of melody threads throughout…"
The group will celebrate the new album by headlining Netherlands' Incubate festival on its release date, performing an exclusive set with the Tilburg Conservatorium Orchestra (tickets). The band's fall 2015 European tour – listed below – will follow. North American dates will be announced soon.
Friday 18 September – TILBURG – Incubate Festival
Sunday 4 October – LEEDS – Brudenell Social Club
Monday 5 October – BRISTOL – Trinity
Friday 6 November – COPENHAGEN – DR Studio 2
Sunday 8 November – BRUSSELS – Botanique Orangerie
Monday 9 November – KOLN – Studio 672
Wednesday 11 November – BERLIN – Postbahnhof
Friday 13 November – ZAGREB – Lauba
Saturday 14 November – RAVENNA – Bronson
Sunday 15 November – MUNICH – Kranhalle
Monday 16 November – PARIS – Alhambra
Tuesday 17 November – BRIGHTON – Komedia
Thursday 19 November – GATESHEAD – The Sage
Friday 20 November – GLASGOW – Art School
Sunday 22 November- DUBLIN – Button Factory
Monday 23 November – MANCHESTER – RNCM
Tuesday 24 November – LONDON – Oval Space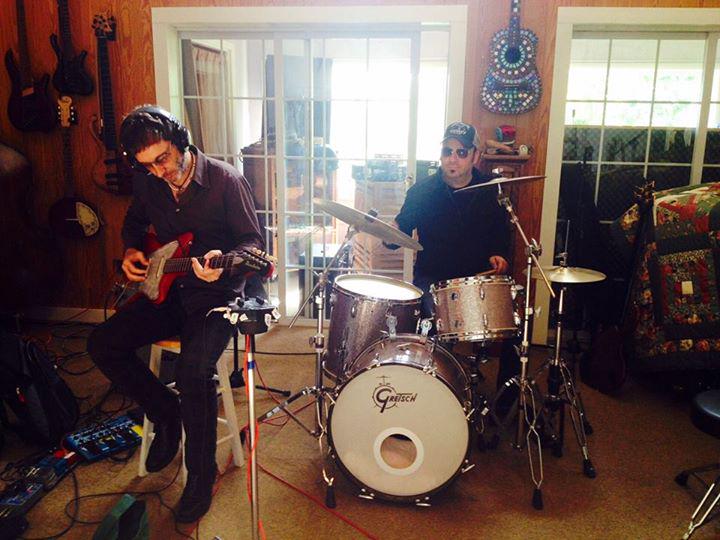 Likewise, Jonathan commented on Grasshopper's drumming on The Light in You on Facebook, "Couldn't pull him out from behind the kit with a crane on the new LP." Grasshopper's tweets – showing the wide range of instruments he plays on the LP, from steel resonator mandolin to sleigh bells – were compiled in two previous posts on the making of the album here (from January 2014) and here (April 2015). Tweets since the latter was published are below.