Many sites have recently published year-end lists: albums of 2017, best songs, etc. Some of these have been shared on facebook/TheFutureHeart (ie Psych Insight Music's Essential Albums, Rocknuts' Overlooked Albums) but – as there's still time left for ninth inning surprises (here's looking at you King Gizzard) – let's hold out a little longer on the bulk of 2017 summarizing and instead look just at what music stood out last month.
This will be last of these monthly recaps for the year. Click through to see what music stood out to our panel in January, February, March, April, May, June, July, August, September and October. Music and moments that stood out in November are below:
The Fire Note founder Christopher Anthony
November offered plenty of music to carry us past the finish line in 2017.
U-Men / U-Men / Sub Pop Records
From 1983 to 1987, the U-Men were the hype of the Seattle Underground. The U-Men should have been well known much like other area bands of that time like the Melvins, Wipers, Green River and Mudhoney but they probably called it quits too early. The good news is that Sub Pop released this solid anthology of their brooding and dark rock. The U-Men will win you over with their guitar work, sporadic tempo changes and just the idea that they know how to party. Thank you Sub Pop for this gift!
DIY Vinyl for King Gizzard & The Lizard Wizard Newest Album Polygondwanaland
Leave it to our favorite Aussie band King Gizzard to turn the vinyl world and collectors on its head. The group promised about five records this year. Polygondwanaland is number four and they gave it away for free. Not only that, King Gizzard offered up the opportunity for any label to press records, make tapes, burn CDs or release the material however they saw fit. If you are a King Gizzard fan and like vinyl it is a dream come true but also could get expensive!
Sunwatchers / "Silent Boogie"/ Trouble In Mind Records
Sunwatchers will return in 2018 with their sophomore record simply titled II, which is due out on February 2nd via Trouble In Mind Records. "Silent Boogie" offers a stylish instrumental jam that is free jazz and instrumental psychedelic chaos. The first 55 seconds of instrument warm up brings you right into a guitar riff escalation before "Silent Boogie" takes off into a more focused swaying tune that keeps the tempo's blood pressure high. If you are not familiar with Sunwatchers it is time to get onboard now because, 2018 is already looking spectacular with the help of this track. 
Online music magazine thefirenote.com covers new alternative, indie and rock with reviews, tour info, vinyl spotlights, 7-inch features and more. Follow on Twitter and Facebook.
Psych Insight Music founder, Simon Smith
Brown Spirits by Brown Spirits
"I was pretty much sold on this album within the first minute of opening track 'Lysergic Library', which really sets you up for the rest of the record. Within that short time you're getting jazz, drum 'n' bass, krautrock together with some sinister flourishes that are suggestive of the Italian influences to come. As the track expands out, though, it is the Hammond organ that really wins me over, it's pretty much perfect here providing a smooth continuity as all else fragments around it, a stunning opener."
From Nothing To Eternity by CB3
"'Meditation II' which, with it's namesake, nicely bookends the album providing both context and time for reflection on what has been heard… and what has been heard is a terrific debut from a band that, apparently, has been going since 2013. As such their debut has been a long time coming, but by the same token those four years have been far from wasted. I hope that they've got more of this in the vault because listening to this album, although mostly improvised, provides me with a cogent and coherent sonic experience that really makes me want to hear more."
Subversive III: De Splendede Mens by RMFTM
"As such the tracks on this album seem more visceral than anything that RMFTM have done before… this to me is the non-rational created from the synesthetic sonic elements of the past re-contextualised for the dystopian twenty-first century head-fuck that we are currently in the throes of."
Psych Insight Music is the essential reference for staying up to date with the current psych scene, particularly the new releases criminally overlooked elsewhere on the web. Follow Simon's favorite new listens at bandcamp.com/psychinsightmusic, facebook/psychinsightmusic and twitter.com/psychinsightmsc.
3hive's Todd Simmons
This is the best release from November. Ms Jones' voice is as powerful as ever. RIP.
Bejar's eleventh LP and almost shortest (overall time-wise), is a solid album, packed full of Bejar's killer arrangements and excellent songwriting.

Singer/songwriter, Charlie Pfaff's lyrics are intimate and their soft, almost hushed vocals are damn powerful. This is the most punk rock record I have heard in a long time, I highly recommend it.
3hive.com is been a virtual jukebox, linking to MP3s since 2003, now embedding official streams. Tabs on top of the site make it easy to sort through the latest recommendations from specific genres (rock, electronic and psychedelic for instance). Follow on Facebook and Twitter.
The Owl Mag's Wayne Jessup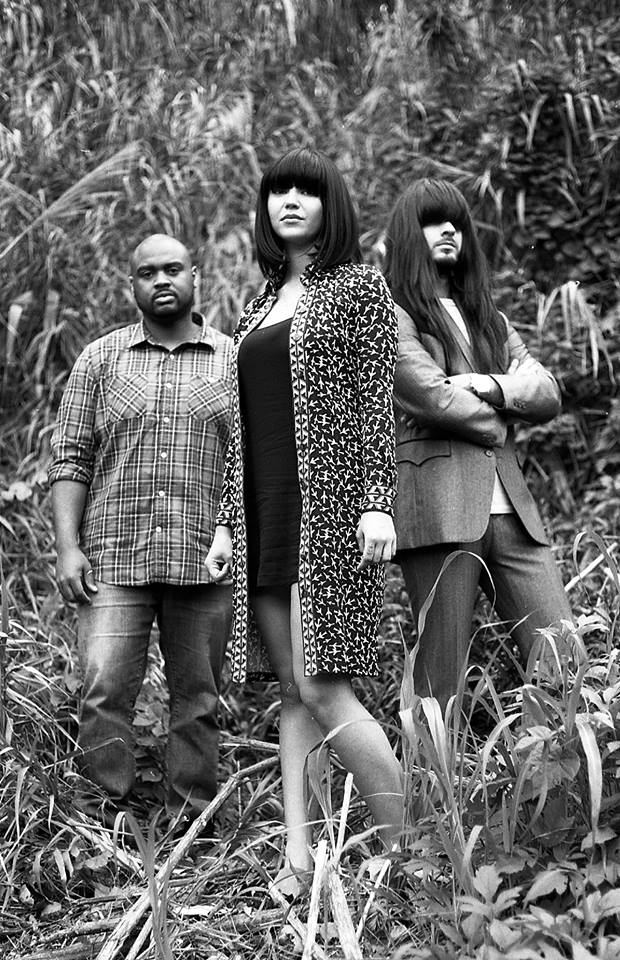 Their Twitter bio is on point: "it means airplane…"
Houston trio Khruangbin push a soulful vibe with a globe-trotting overlay. They keep it cool and tight, like Booker T & the MG's. While their previous LP The Universe Smiles Upon You worked from a Thai bedrock, their sights are traveling further afield with new LP Con Todo El Mundo. It's due out January 26th, with a video just released for the first single "Maria También". Based on a concept co-created by bassist Laura Lee and Sanam Petri and created at Private Island, it backs up the groove with an homage to pre-revolution Iranian artists. A simple conceit turns out more thought provoking than a suitcase of lyrics.
Khruangbin spends a fair amount of time on the road, having just hit the west coast in the company of Chicano Batman, and onstage they open up their sound, summoning up Tres Hombres-era ZZ Top, opening up room for Mark Speer's guitar excursions. He's an immense talent, and one can't say enough about rhythm section Laura Lee and Donald (DJ) Johnson, who keep it all on track. For the empirical evidence, feast your eyes and ears on this live set, courtesy of London's Boiler Room. They'll return to UK/Europe in January & February.
Read Wayne's pieces for The Owl Mag here; check out his personal site, Burned all my notebooks, what good are notebooks? (yep, a Talking Heads reference); and follow him at twitter.com/waj1. Visit khruangbin.com and khruangbin.lnk.to/contodoelmundo for more from Khruangbin.
This Is Not A Drill founder and Drowned In Sound writer Lee Adcock
What happened? Suddenly I've rolled down the bottom of a hill, grass blades all over my clothes. Four weeks ago, I stood at the top – then time, that inescapable slope, snuck up and shafted me.
Here's what I remember. Records have been even trickier to peg to their proper time frames, given what I'm given weeks ahead of release dates – but the Egyptian odyssey of Nadah El-Shazly, the Suicide garage burners of Ian Svenonius's Escape-ism project, and the cathartic torch songs from Shamir's turn-around album Revalations have all slowed my tumbling descent.
The problem, though, is this: all the best gigs – and boy, were they gigs – exploded with the first full week of November, and I still haven't quite recovered.
EMA and the Blow shared a headline at one stupendous (and criminally uncrowded) night at the Masquerade; the former sprawled out on the floor and invited us to touch her as she slayed us cold, while Khaela Maricich mystified us with a "presentation" on the Blow's origin mythos (no actual slides, of course – the lighting guy just flashed a different color against the blank backdrop whenever Maricich asked to move forward). We were also delighted by local opener Hommeboy, a space traveler that [w]raps existential advice in groovy house beats.
The same week, I also saw Athens superstar Lingua Franca open for Jonwayne. Paired with analogue boom-bapper Wesdaruler, the dynamic rapper completely dominated the packed dive. (Unfortunately, I didn't survive to see Jonwayne himself – someone asked me why I wasnt't grooving to the house music, and when I replied that I was tired and conserving energy, the blokey-bloke punched a buddy and mimicked my exact words, while I was standing nearby. Asshat, indeed, but I couldn't take the ridicule and walked out.)
Finally, Saturday saw me in Chattanooga, where I tracked down Ought in the most unlikely of settings – the tiny basement venue under a nondescript vegetarian cafe. As you might expect, the place was packed, and I eventually clung to the wall by the bathroom – but that put me barely two feet away from keyboard player Matt May (who I finally got to talk to, which was nice), and with a prime view of vocalist/guitarist/beautiful person Tim Darcy (who I also got to talk to, and hug, which was really nice). They aired one of their new songs for us, an incendiary post-punk drive; I wouldn't be too surprised if this surfaces as the next single for their upcoming album, but we'll see, eh.
Reviews, songs of the day, interviews and more, This Is Not A Drill shines a light on the best music you're probably not hearing elsewhere. Follow on Twitter and Facebook. Lee is also a critic for drownedinsound.com, collapseboard.com and immersiveatlanta.com.
Ravin' Wire founder, Bob Sarles
I have five new albums that have been on my turntable this month I'd like to turn folks on to. The first is Little Steven and the Disciples of Soul's new Soulfire, and impeccably produced record by Steven Van Zandt. I recently saw this band live at San Francisco's historic Fillmore and it was one of the greatest rock and roll concerts I have ever attended. Second on my list this month is David Crosby's latest Sky Trails. Listen to this one with no expectations and it will surprise you. Some of the tracks sound almost like Steely Dan. Cros' voice has never sounded better. The third record on my list is from Crosby's old Byrds band mate Chris's Hillman, titled Bidin My Time, produced by the late, great Tom Petty. Well worth a listen. The next on my list is the latest by Mavis Staples, If All I Was Was Black. This record is beautifully produced by Wilco's Jeff Tweedy. The last on my list may be the best of the bunch, the posthumously released swan song album by Sharon Jones & The Dap Kings, Soul of a Woman. This record shows that Ms. Jones, at the time of her passing, was growing immensely as an artist. Every record she made during her short life was a gem, but this may very well be her masterpiece.
The roots of The Ravin Wire go back to a mid-1990s e-mail list-service that sent subscribers several articles per day. Since 2009 followers have been updated with a variety of content from across the web shared on the Ravin Wire facebook page by Bob Sarles – a filmmaker and film and television editor based out of San Francisco and Los Angeles – and by following Bob Sarles' twitter account.
Pophistory
I finally got around to Miranda Lambert's "The Weight of These Wings" and have been listening to it quite a bit. I've been a fan of some of Lambert's songs for some time. She certainly stands out among the more popular mainstream country acts these days. Lambert, who had a hand in writing most of the songs on the double-CD set, somehow maintains a high level of music integrity while still being popular. "The Weight of These Wings" came on the heels of her public split from Blake Shelton and that breakup certainly influences the songs. It's an honest look at love and heartache, set to great music, making it one of the best country albums in the last few years."
Pophistory at Chimesfreedom.com has a unique take on current events: through cultural history. The story of the Mexican workers in California that inspired Woody Guthrie's song "Deportees" for instance. Follow on Twitter and Facebook.
Jam Band Purist founder R. A. Fadley
November is a really strange time for live music. There seems to be a lot of holiday shows but not many regular shows throughout any given week. I was only able to catch one live show this month but I got a double dose of music with Dopapod and The Motet on their duel headlining tour in Richmond, Virginia.
Spotlight on Dopapod: I have been seeing Dopapod for the past year and I am always super impressed with their set-list, song structures, creativity and originality. Eli Winderman is one of the best keyboard players in the Jam scene today, period. No one can deny that. Rob Compa is a masterful guitar player, showing versatile musicianship and intriguing solos all throughout the evening. Rob brought out his PRS for this show; his Gibson tone is more pleasing to my ears but the PRS does the job. Chuck Jones, bass player for Dopapod, keeps this band in check during their Prog-Rock breakdowns and drummer Neal Evans, AKA "Fro" is unstoppable, pounding the drums, hair wild and untamed. Dopapod is sincerely one of the most impressive up-and-coming Jam bands/Prog-Rock bands in this scene and has always seemed to keep my attention. You can check out their albums on Spotify and anywhere else you get your music.
As winter comes around, I find myself looking for new albums and new music. Having gotten into vintage vinyl lately, I find myself in the record shop once a week perusing for classic rock albums and especially Frank Zappa albums. As new bands catch onto the vinyl hype, everyone seems to be releasing limited runs of 33's. What is old is new again!
I won't be doing anything for December so, I want all of you to check out Brandon "TAZ" Niederauer, the 14-year-old guitarist who is taking the Jam world by storm. This kid is unstoppable and growing musically every day. Do yourself a favor and check TAZ out before this year is done! Have a happy new year!
Keeping the purist of high jam music accounted for, you can follow Jam Band Purist at jambandpurist.weebly.com, facebook/Jambandpurist, twitter/JamBandPurist and fans.com/JamBandPurist.
Randall Brown
King Gizzard & The Lizard Wizard put out "Polygondwanaland," their third album this year. It's as complex, manic, and infectious as I've come to expect from them. Vibrant driving music, and by that I mean it's good out on the highway.
Dallas semi-solo dude New Fumes' "Teeming 2" is a great set of guitar & electronic everything, with a nice guest vocal from Wayne Coyne. I'm enjoying the textured raw abandon of it.
The guys in White Denim posted about Andy Pickett's eponymous new album. Upon review, it's really nice R&B-vibe tunes with Pickett's sweet crooning floating along on top. Super catchy and grooving.
Got to see St. Vincent Live again. Her current tour is a trippy one-woman show. Her voice & guitar made me forget she was using backing tracks. Fierce licks!
Downtown Randall Brown writes a weekly column for the USA Today network's Knoxville News Sentinel and fronts the band Quartjar – buy their latest album Squatch: An Odyssey In Space and Time on bandcamp. Follow Brown at twitter.com/RandallMBrown.
Emerging Indie Bands founder Tim Whale
On the last day of every month Tim posts his Editors' Choice for Band of the Month, as well the Reader's Choice. For November Tim picked The Judex (and the readers picked The K's).
Just as their name suggests, emergingindiebands.com posts multiple times per day about up-and-coming groups you probably haven't heard yet. Follow on twitter/indiebandsblog, facebook/indiebandsblog, google/+indiebandsblog and vk/emergingindiebands.
IndieNugget co-founder, Maria Lopes
The music that stood out for me in November was "Happy Illusions"
Facebook/IndieNugget shares new music that mostly have not already been shared on other pages and collects them in easy to stream playlist on soundsgood/indie-nugget.
Fingertips' Jeremy Schlosberg
The Mynabirds – Shouting At The Dark
"Shouting at the Dark" is one of nine songs that Burhenn wrote and recorded in the immediate aftermath of January's inauguration and the Women's March that followed.
The easy glide of the music, propelled by a melodic, rubbery bass line, disguises the open-ended harmonics on display, as melodies manage to flow and lack resolution at the same time. Guitars blend effortlessly with synthesizers, with a human touch consistently reasserting itself into the groove—I like, as an example, that little three-note background tweak we hear at 1:12. I like too the thoughtful, scaled-down guitar solo we get instead of a full catharsis at 2:28.
Click here to read more on Fingertips.
Western Medicine Blues – Soltero
The oddness comes in a variety of flavors, from Tim Howard's quavery voice, which commands through its unwillingness to command, to lyrics which weave in and out of comprehensibility, to a brisk, sparse arrangement that welcomes a subtle variety of sounds into the mix, from stray guitar blips and bass runs to piano fills and what might even be a saxophone blurt or two. And, one of my favorite offbeat moments: the stopping point we hear at 1:59 and the offbeat, almost church-like instrumental break that follows.
Click here to read more on Fingertips.
Tristen – Glass Jar (feat. Jenny Lewis)
First, the lyric presents us with an incisive relationship metaphor, with built-in layers of meaning that I feel I will only detract from if I attempt to unpack. Just think about it for a while, noting how beautifully the music reinforces the lyrical strata, boosted by Jenny Lewis's backing vocals, and coalescing around the hammering conveyed by the on-the-beat clockwork of the "tap tap tap" line. And then note the music's refusal to resolve at the end of the lyrical line; it takes that chugging little organ line in the background to bring us to some kind of end point. That organ line in fact has been an understated star of the show since we first heard it answering the lyric "They're all assassins" in the first verse (0:32)—it's just the kind of instrumental motif that a good song will volunteer effortlessly.
Click here to read more on Fingertips.
Fingertips' self-appointed mission is 'to help discerning music lovers find the web's best free and legal downloads,' which it does with its monthly MP3 picks. The site also features its Eclectic Playlist Series, a monthly playlist that curates music from six or more decades and many different genres. Follow at twitter.com/fingertipsmusic.
Indie Shuffle founder Jason Grishkoff
"November was another great month for new music discoveries," Jason Grishkoff from Indie Shuffle says. "This list represents a few of our favorites, and we're certainly quite hopeful that you'll agree.." Jason picked the following songs for his site's monthly playlist.
Thunder Jackson – Guilty Party
Tom Misch – Movie
Scotch Mist – Headspace
Cones – Later
Exmag – Going Down Slow
Smokey Motel – I Die
Khruangbin – Maria También
Marcus Marr – High Times
Cautious Clay – Cold War (Nick AM Remix)
Rosehardt – Fall Into You
sjowgren – Waiting Room
Men I Trust – I Hope To Be Around
Nina Simone – Blackbird (Julius Abel Remix)
Mildlife – The Magnificent Moon
TEN FÉ – Single, No Return
Sasha Evens – Give Me Reason
nvdes – Do Your Thing (Ft. REMMI)
Daryl Hall & John Oates – I Can't Go For That (No Can Do) (Pomo Remix)
Mopac – Dead Bone Strut
Catastrophe & Cure – On The Internet
MODA – Ad Adel
An essential site for discovering the greatest of the latest new music, Indie Shuffle uses a unique music player powered by SoundCloud to facilitate carefully curated listening. Follow Indie Shuffle at twitter.com/indieshuffle.
Hype Machine
Zoya Feldman from Hype Machine linked us to Stack, the site's weekly "mix of the most interesting new music on the web, handpicked by the Hype Machine team."
Stack #164 with Bill Waters, Sampa The Great, Quiet Friend, Honey Dijon
Stack #165 with Rei so La, Nadine, Kamaiyah, Fits, Silk 86
Stack #166 with RVG, Pomona Dream, KinKai & Glue70, Major Murphy
Since 2005 Hype Machine has tracked the new tunes generating buzz on the countless blogs around the world and allowed an easy way to listen to them all. Subscribe to their weekly Stack series by e-mail here and follow Hype Machine at twitter.com/hypem.