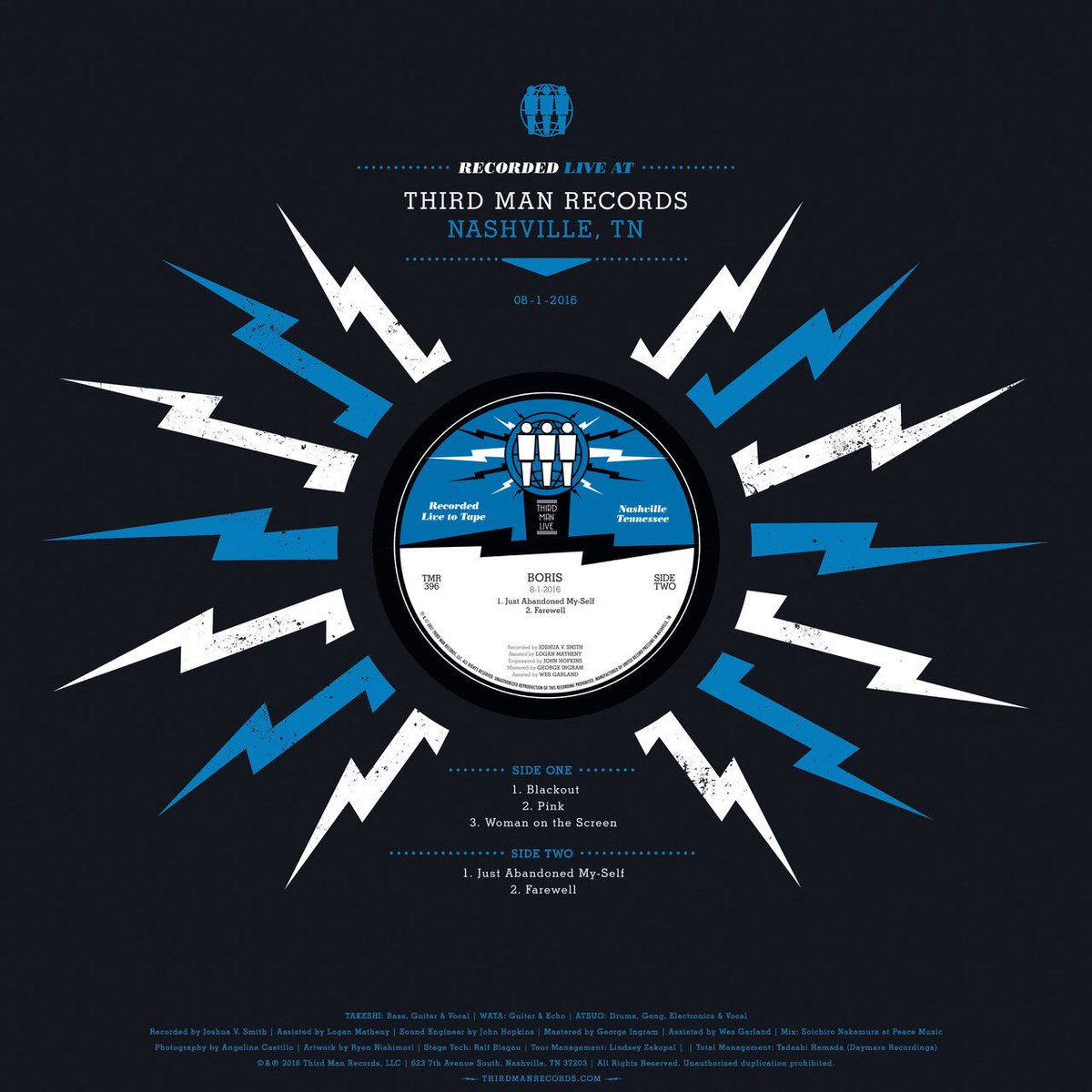 Black Friday is here. Heading to a music store for the second busiest vinyl release day of the year? A list of every record out today is here (including issues independent of the Record Store Day organization – and thus not on their list, Björk's Utopia for instance). But it's a long list, and the specialness of some of the items is only apparent with more details than can be included on a straight forward listing. So to make navigating today's offerings simpler, the top picks are summarized below. Can't get enough? Follow twitter/TheFutureHeart and facebook/TheFutureHeart for more.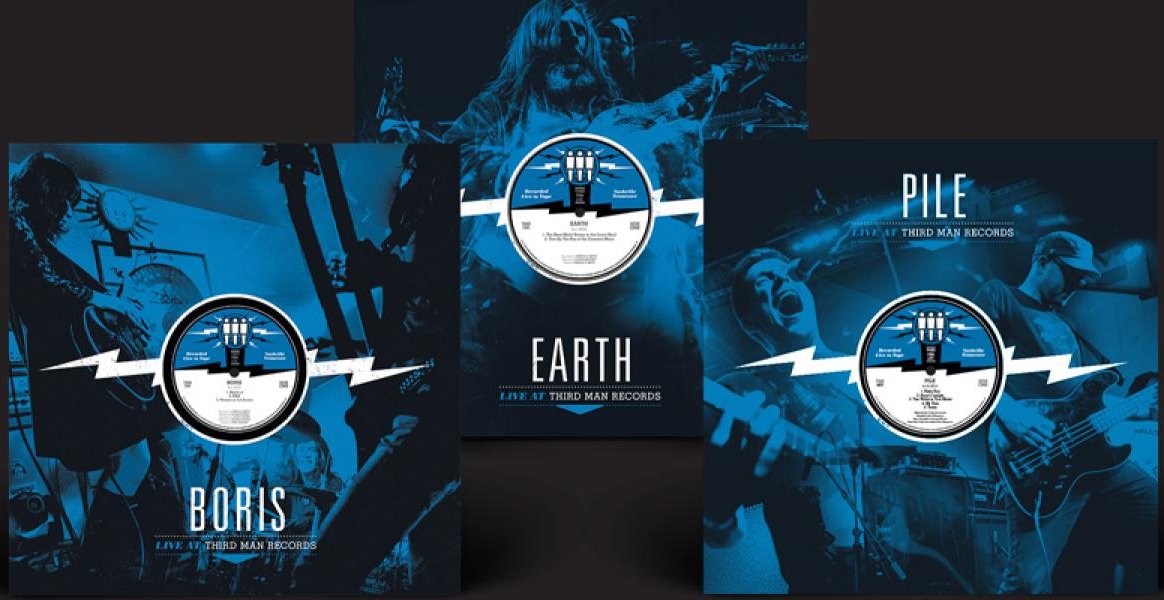 First up, just announced a few days ago (weeks after the bulk of Black Friday records and consequently falling under many fans' radar), Jack White's Third Man Records is releasing live albums by Boris, Earth and Pile. More details on these and Third Man's other Black Friday releases (three more reissues in their 7-inch Sun series, U2's "The Black Out") are here. 
.
Over an hour of improvisational instrumentals recorded live in 1970 by Jerry Garcia and keyboardist Howard Wales (backed by bassist John Kahn and drummer Bill Vitt; the same line-up that played on Garcia's solo debut LP Hooteroll?) is being released for the first time ever on vinyl. Another top pick: a compilation of exotica recordings by Sun Ra recorded between 1956 and 1968 on 3 colored LPs. Likewise Sun Ra's first ever release – playing with Wynonie Harris and The Jimmie Jackson Band in 1946 – is being reissued on Black Friday. Read full details on these and others new releases – and stream previews from Sun Ra, Wes Montgomery, Panduranga Henderson and Sonny Clark Trio (with Max Roach) – in The Future Heart's complete guide to jazz Black Friday releases. The Future Heart's guide to live recordings being released or reissued on vinyl this Black Friday – including Lou Reed and Kris Kristofferson, Dave Matthews and Tim Reynolds, The Doors, Chuck Berry and others – is here.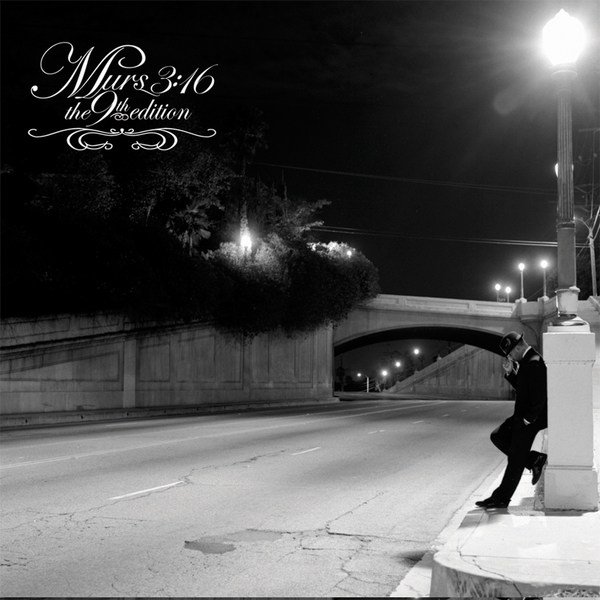 Hip-hop reissues out today are among the other top picks for this Black Friday: Murs 3:16 The 9th Edition, Latyrx The Album: 20th Anniversary DLX, Prodigy H.N.I.C., Christmas on Death Row and Daedelus Invention & The Quiet Party. Read about these and more – Kid Cudi's Passion, Pain & Slayin', a 7-inch from Danger Mouse ft. Run The Jewels and Big Boi, J Dilla's Delights V. 1 & 2, a new EP from DMC (ft. Chuck D and others) – in The Future Heart's complete guide to Black Friday hip-hop here.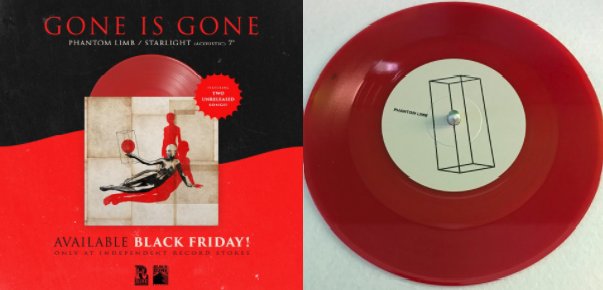 Gone is Gone, a "supergroup" including members of Mastodon, Queens of the Stone Age and At The Drive-In, are releasing "Phantom Limb" on a "blood red 7-inch. Likewise At The Drive-In is releasing a 10-inch coke-bottle-green -with-bone-splatter colored vinyl EP with three new tracks. More details on these and other releases in The Future Heart's complete guide to hard rock and metal out Black Friday.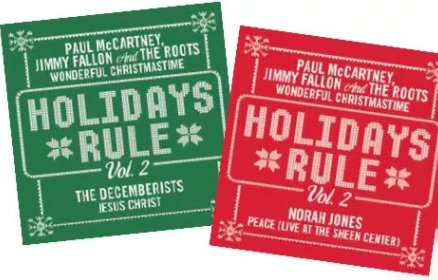 Paul McCartney is releasing two separate 7″ singles on Black Friday: both have his version of "Wonderful Christmastime" with Jimmy Fallon and The Roots; one is pressed on red vinyl with live performance by Norah Jones of "Peace," the other is on green vinyl with "Jesus Christ" by The Decemberists. Read The Future Heart's complete guide to classic rocker's Black Friday offerings – Rush, Tommy Bolin, The Byrds and more – here.
Details on a wide range of other records highlighting today's releases – from hip remixes to soundtracks, reissues of cult classics, garage rock, funk, country and much more – are below:
Chris Cornell (as Poncier)
– Poncier

Björk – Utopia
Madvillain – Four Tet Remixes
NxWorries (Knxwledge &
Anderson.Paak)-Yes Lawd! Remixes
Detroit House Guests
– The Remixes
U2 – "The Black Out"
Dan Auerbach/Sonny Smith/Robert Finley – Good Sound Comes Back Around Vol. 1
The Kills – Black Rooster
Cold War Kids – Los Feliz Blvd
The Black Lips – This Sick Beat!
Gary Clark Jr. – "Come Together"
Vitamin String Quartet:
The World of Studio Ghibli
Guardians of the Galaxy
Baby Groot Picture Disc
Music from Game of Thrones
Season 7
Jeremy Soule/Mark Lampert
– Skyrim: Atmospheres
Dominic Glynn – Dr Who: Survival
Tristram Cary – Dr Who: The Daleks
Danny Elfman and The Knights of the Oingo Boingo
– The Forbidden Zone
Original Motion Picture Soundtrack
The Autumn Defense – Circles
Son Volt – Ballymena
The Minus 5 – Dear December
Mike Watt
– Contemplating The Engine Room
Tav Falco – A Tav Falco Christmas
Richard Hell & The Voidoids
– Blank Generation
40th Anniversary Deluxe Edition
Iggy Pop – New Values
45 Grave – Sleep In Safety
Garage Daze: American Garage Rock from the 1960's
The Fleshtones – Budget Buster
Los Straitjackets
– Sing Along With Los Straitjackets
A Certain Ratio –
The Graveyard and The Ballroom
Also To Each and Force
Tangerine Dream
– Electronic Meditation
Utopia – A Different P.O.V.
Blue Oyster Cult – Rarities Vol. 1
Sparks – Check Out Time 11AM
Timothy McNealy – Funky Movement
The United States of America – The United States of America
The Baroques – The Baroques
The Free Design – Kites Are Fun
Early LA
Sincerely, L. Cohen: A Live Celebration Of Leonard Cohen
Bernie Worrell
– All The Woo In The World
Lee "Scratch" Perry & The Full Experience – "Disco Devil"
Sublime – 40oz to Freedom
High Times Presents:
Smoke Signals Songs From
The Mother Plant
Fleet Foxes
– The Electric Lady Sessions
Death From Above 1979
– "Freeze Me"
Clap Your Hands Say Yeah
– Some Loud Thunder
Apples In Stereo
– Her Wallpaper Reverie
Pugwash – Silverlake 
The Sundays – Static & Silence
The Charlatans
– Plastic Machinery (Remixes)
Carl Perkins – 'Blue Suede Shoes'
Chet Atkins – 'Guitar Blues'
Waylon Jennings – New Stuff
Willie Nelson – Spirit
Steve Earle – El Corazon
Townes Van Zandt
– Rear View Mirror
Gram Parsons & The Fallen Angels
– Live 1973 ft Emmylou Harris
Neil Young – Harvest Moon
The Bevis Frond – Son of Walter
Yes – Topographic Drama
Live Across America
Wes Montgomery – In Paris:
The Definitive ORTF Recording
Y Kant Tori – Y Kant Tori