Lou Reed and Kris Kristofferson, Fleet Foxes, Jerry Garcia and Howard Wales, The Grateful Dead, Dave Matthews and Tim Reynolds, The Doors, Chuck Berry, Otis Redding, Benjamin Booker, John Lee Hooker, Procol Harum, Lydia Loveless, Raspberries, Brian Setzer Orchestra and comedian Bill Hicks are all releasing live recordings on vinyl for Black Friday. Other live-related vinyl releases out November 24, 2017 include:
There's also live performances of two classic albums out Black Friday: Big Star's Third (featuring Wilco's Jeff Tweedy and Pat Sansone, REM's Mike Mills, Yo La Tengo's Ira Kaplan, Robyn Hitchcock, Mitch Easter, The Posies Ken Stringfellow and many more) and Johnny Thunders and the Heartbreakers's L.A.M.F. (performed by Clem Burke of Blondie, Tommy Stinson of The Replacements and Guns & Roses, and Wayne Kramer of MC5 with Walter Lure, the sole surviving member from the Heartbreakers). And in related news, this weekend Dawes is releasing a limited-edition, 15-track, double LP We're All Gonna Live, their first official live album (recorded at the first four shows of their 2017 "An Evening With Dawes" tour) – not on Black Friday, but rather November 25th to celebrate Small Business Saturday. It's out on their own HUB Records in conjunction with Furnace Record Pressing and will be available at participating independently owned record stores.
Click here for a list of Black Friday's top vinyl releases with full details and photos of each. Below is a round-up of the live recordings being released on vinyl for Black Friday. Fans of this list might also be interested in The Future Heart's guides to jazz vinyl releases. The full list of Black Friday record releases is here. Click these links for jazz, hip-hop, metal and classic rock guides and follow twitter/TheFutureHeart and facebook/TheFutureHeart for updates.
Jerry Garcia and Howard Wales
– Side Trips, Volume One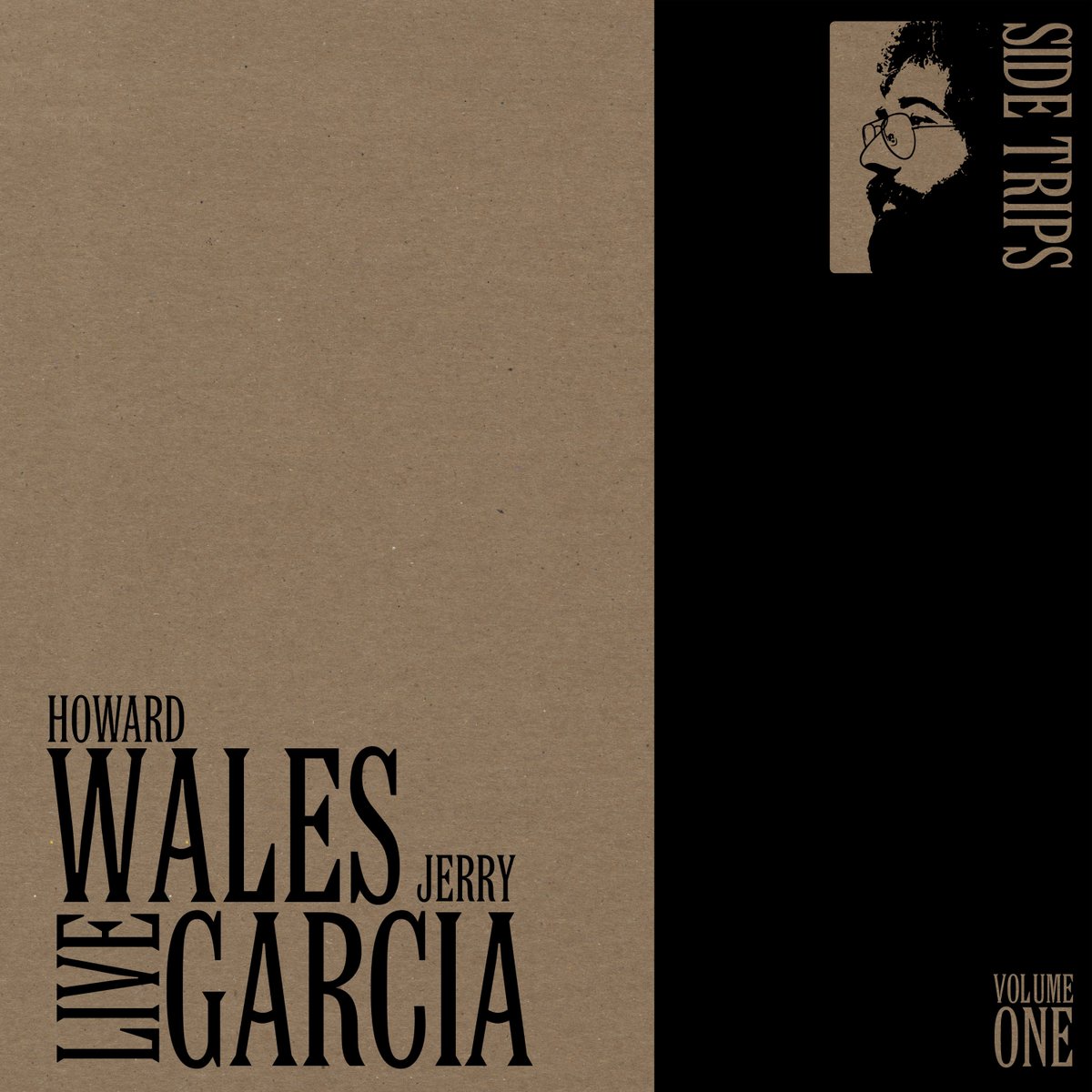 Double LP on 180-gram vinyl from ATO/Round Records
Limited edition 2500 RSD Exclusive Release
Recorded live in 1970 at San Francisco's The Matrix
Jerry Garcia and keyboardist Howard Wales backed by bassist John Kahn and drummer Bill Vitt (same line-up that played on Hooteroll?, Garcia's first studio recording outside of the Grateful Dead)
Over an hour of improvisational instrumentals
Released on CD in 1998
Never before on vinyl
2 LP set in a gatefold sleeve
Latest in a line of special reissues and live recordings released in celebration of Jerry Garcia's 75th birthday
In 1998 Wales explained how these jams came to be: "Back in 1970 I was asked to put a Monday night jam together down at the Matrix, a club on Fillmore Street in San Francisco. So I invited Jerry down to play, as well as Bill Vitt and John Kahn. I put this thing together so that we could jam down there as well as with other people that came in. Many local musicians would show up and play with me on jam nights at the Matrix. We worked it into a beautiful scene. People came down, really enjoyed themselves and played a lot of really good music. It was a very free environment, capturing many great musical moments that have stood the test of time."
Each LP side is a single track: Side A "Free Flight," Side B "Space Funk," Side C "All for Life" and Side D "Venutian Blues"
The Grateful Dead
– Grateful Dead Records Collection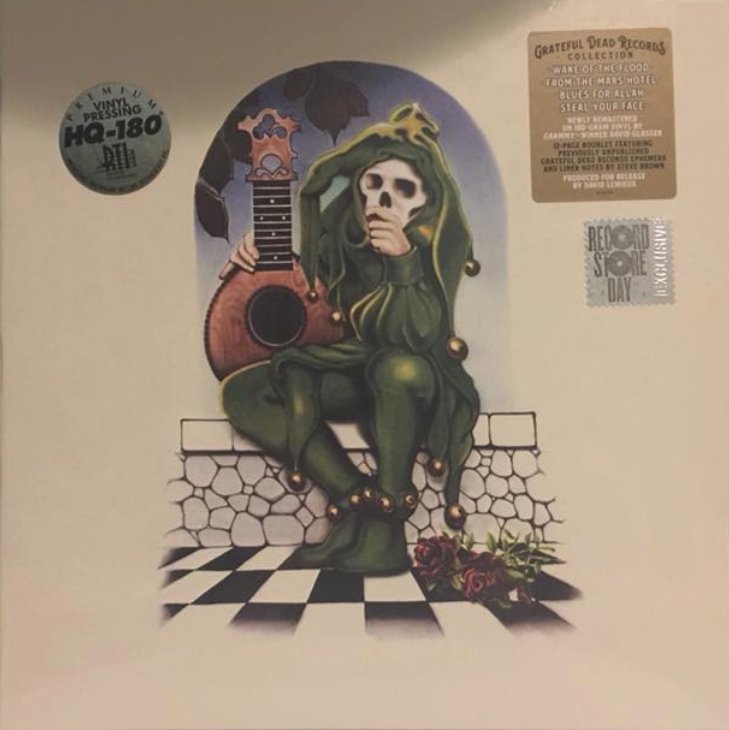 5 LP Box on Grateful Dead/Rhino
5800 copy pressing 'RSD First' Release
5LP Box Set containing The Grateful Dead's 1976 live album Steal Your Face (2 LPs) plus the three studio albums they released in between leaving Warner Brothers in 1973 and signing with Arista in 1977: Wake Of The Flood, From The Mars Hotel and Blues For Allah
Each album faithfully replicates its original pressing
Set housed in a rigid slipcase with a book containing liner notes and band photos
Dave Matthews & Tim Reynolds
– Live at Luther College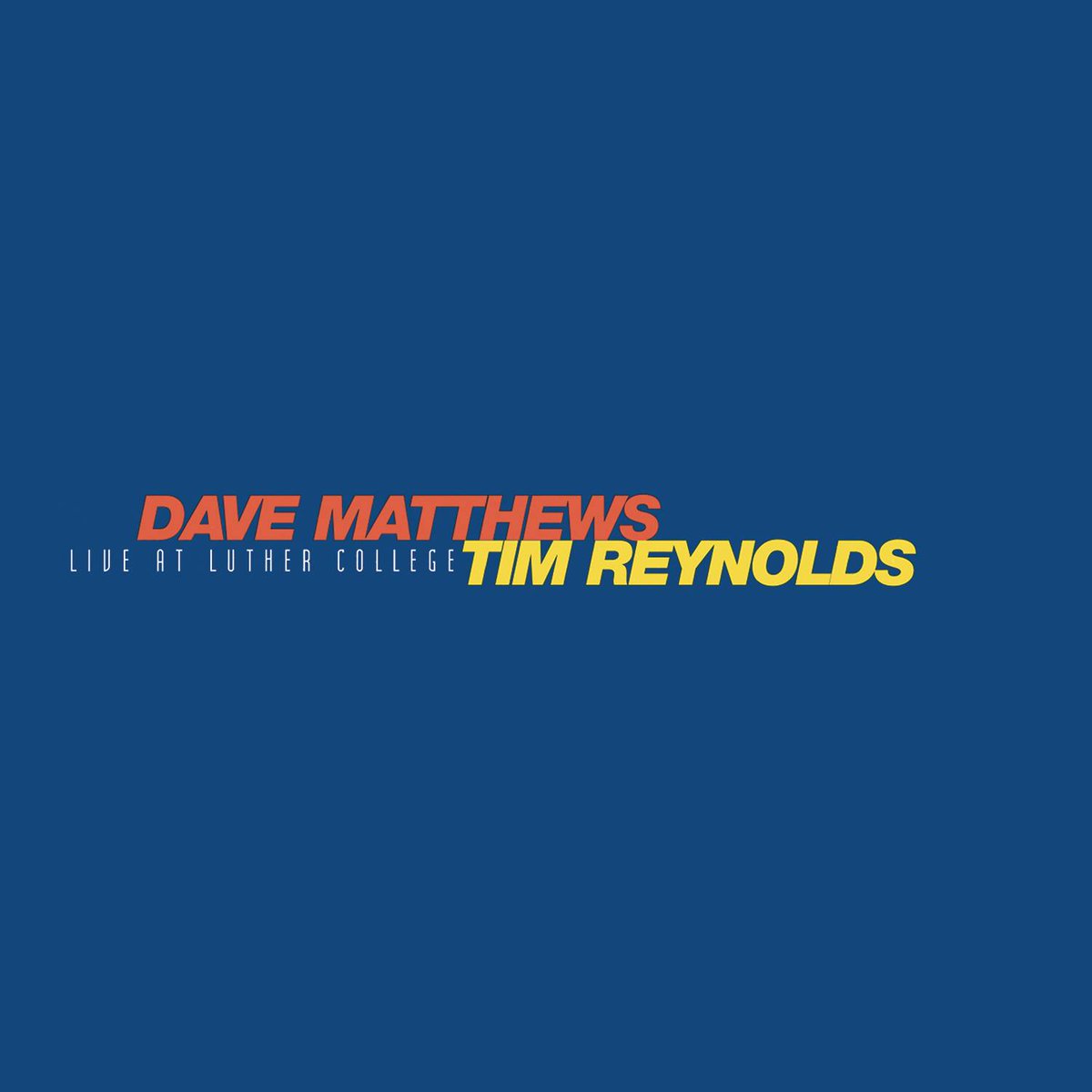 4 LP set on Legacy records
3000 copy pressing 'RSD First' Release
Recorded live at Luther College in Decorah, Iowa on February 6, 1996
Includes early performances of six songs that would appear on the studio album Crash later that year
Released as 2 CD set in 1999
Never before released on vinyl
Pressed on red, yellow and blue splatter vinyl
Lou Reed and Kris Kristofferson
– The Bottom Line Archive Series:
In Their Own Words With Vin Scelsa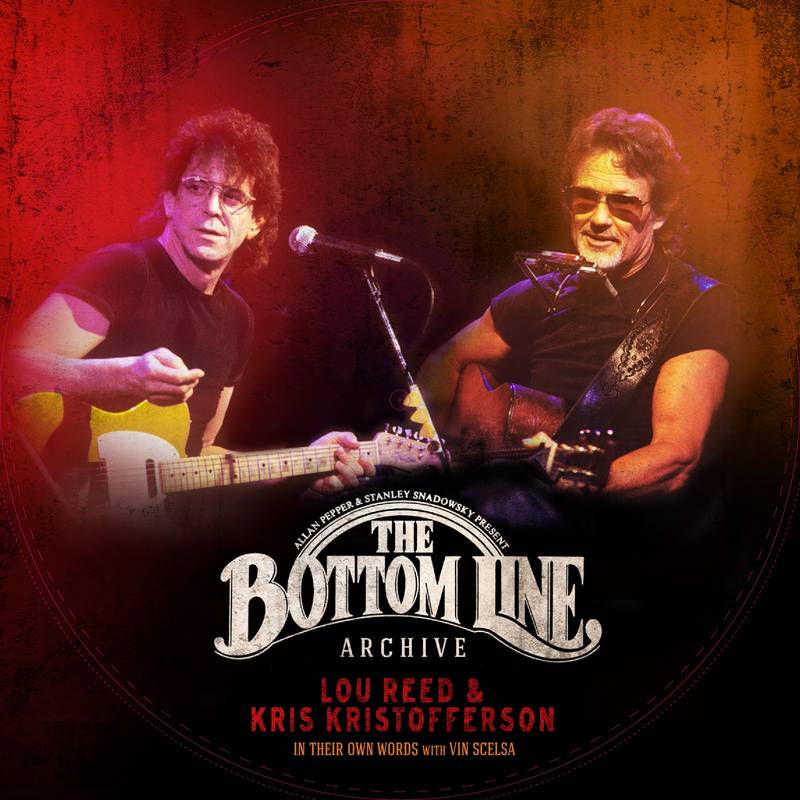 LP Picture Disc from The Bottom Line Record Company
1000 copy RSD Limited Run
Recorded live in 1994 at the New York City's Bottom Line
Side A includes "Betrayed," "Shipwrecked," "Legendary Hearts," "Sunday Morning Coming Down/The Pilgrim" and between song banter
Side B includes "Sweet Jane," "Me and Bobby McGee," "Bird on a Wire," "Tracks of My Tears" and between song banter
Big Star's Third Live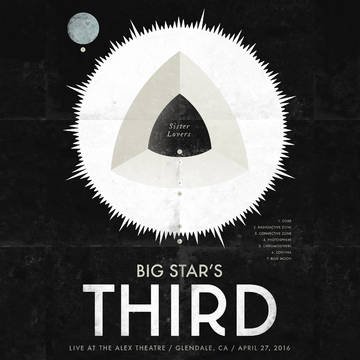 Double LP on 180 gram vinyl from Craft Recordings
Limited edition 3000 RSD Exclusive Release
Big Star's Third performed live in Glendale, California on April 27, 2016
Includes six previously unreleased tracks (not part of the CD or DVD/Blu Ray releases of this concert)
First time any of these tracks are available on vinyl
Guests on every track including "Nighttime" with Jeff Tweedy, "Kizza Me" with Jeff Tweedy and Django Haskins, "Jesus Christ" with Mike Mills, "Take Care" and "The EMI Song (Smile For Me)" with Ira Kaplan, "Stroke It, Noel" with Ken Stringfellow, "Downs" and "The Letter" with Robyn Hitchcock, "For You" with Jody Stephens and Luther Russell, "Till The End of the Day" with Mitch Easter and Blake Mills and "You and Your Sister" with Pat Sansone
Richard Hell & The Voidoids – Blank Generation
40th Anniversary Deluxe Edition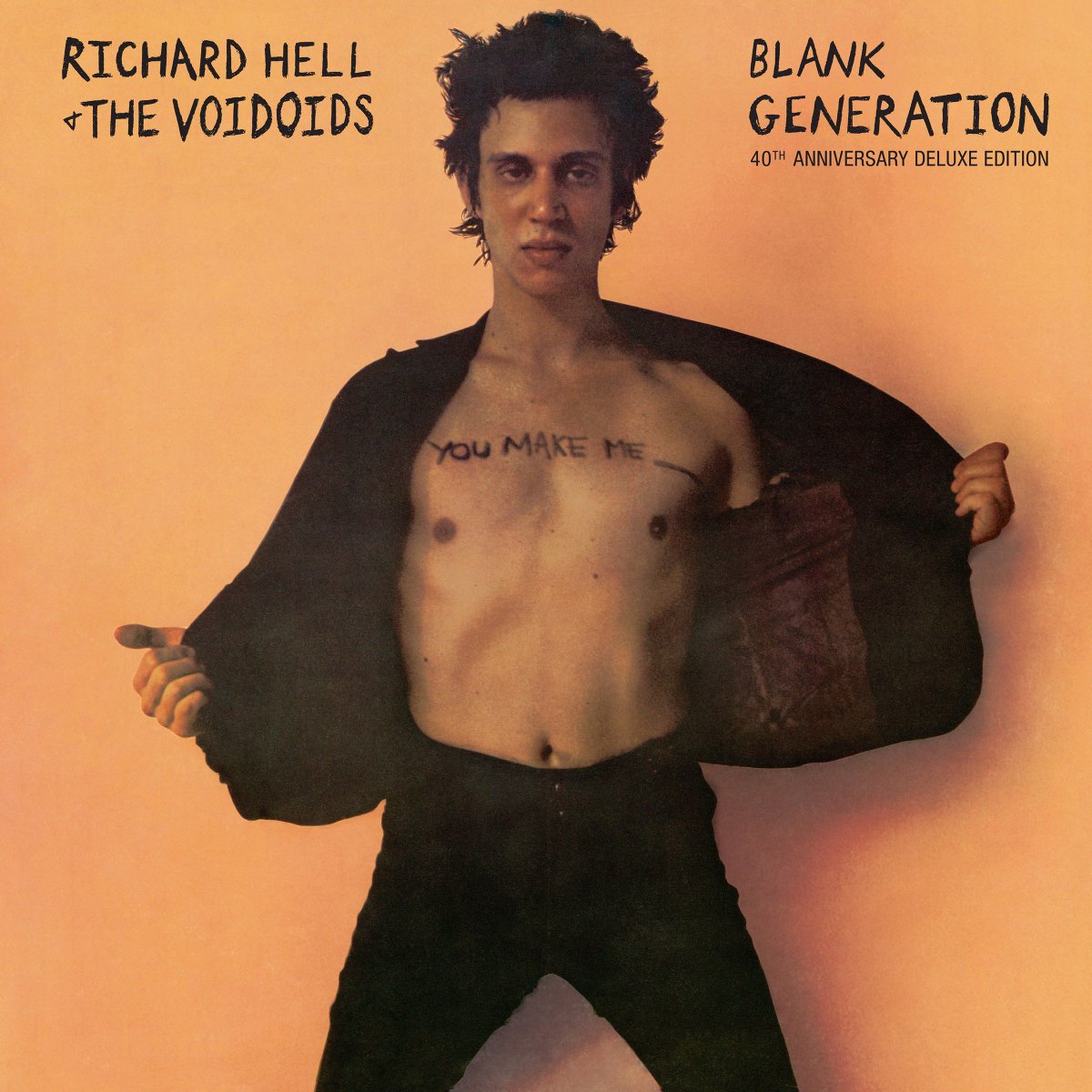 Double LP on Rhino/WB
2500 copies 'RSD First' Release
Also 2500 copies of double CD edition (worldwide 5,250 CD copies and 4,500 copies on vinyl)
Deluxe reissue of studio album with bonus second disc including rare alternate and live recordings (thus its inclusion on this list, though most of the two LPs are studio recordings)
This reissue produced by Richard Hell
Remastered by Greg Calbi of Sterling Sound, who mastered the original LP
Restored to its original 1977 track listing and sleeve imagery
Second disc includes previously unreleased alternate studio versions (including original Electric Lady Studios versions of "Love Comes In Spurts" and "Blank Generation"), out-of-print singles and recordings of the band live at CBGBs in 1976
Booklet includes an essay by Hell, previously unpublished photos of the band by Roberta Bayley (CBGB photographer that also shot the LP's original cover), and a new interview with Ivan Julian by Hell
Hell will be signing copies on Friday, Nov. 24 at 1pm at Generation Records in Greenwich Village and Saturday, Nov. 25 at 2pm at Rough Trade in Williamsburg
Fleet Foxes
– The Electric Lady Session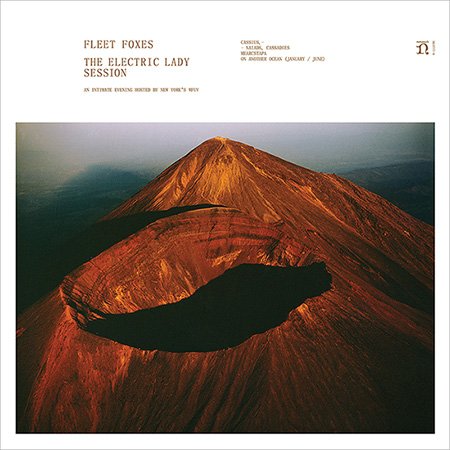 10″ Vinyl on Nonesuch
3600 copy pressing 'RSD First' Release
Recorded live at Electric Lady Studios in New York City
Side A contains "Cassius" and "Naiads, Cassadies"
Side B contains "Mearcstapa" and "On Another Ocean (January / June)"
Benjamin Booker – Live For No One
Live From Columbus Theater, Providence, RI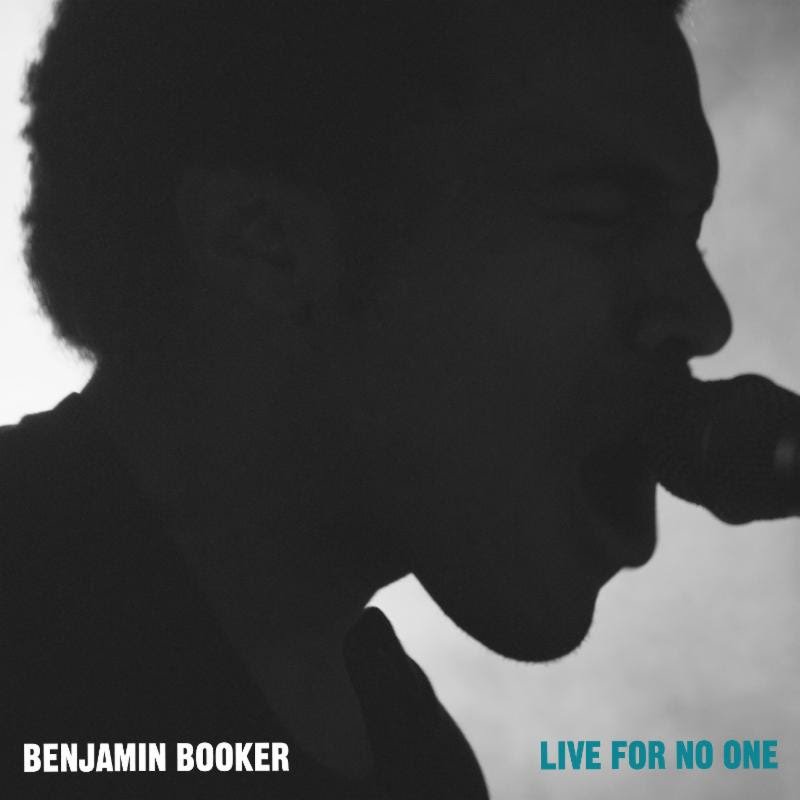 10″ Clear Vinyl on ATO Records
Limited edition 1500 RSD Exclusive Release
Five unreleased live tracks of songs from his sophomore album Witness recorded at Columbus Theatre in Providence, RI
Backed by Witness producer Sam Cohen and many of the musicians that play on the studio album
Includes "Right On You," "Witness," "Believe," "Overtime" and "Slow Drag"
Lure, Burke, Stinson & Kramer
– L.A.M.F. live at the Bowery
LP on Jungle Records
950 copy RSD Limited Run
Walter Lure, the sole surviving member from the Heartbreakers with Clem Burke of Blondie, Tommy Stinson of The Relacements and Guns & Roses, and Wayne Kramer of MC5 perform Johnny Thunders and the Heartbreakers's 'L.A.M.F.' album live in concert
Transparent blue vinyl
Chuck Berry
– The London Chuck Berry Sessions

LP on 180 gram black vinyl from Brookvale Records
Limited edition of 2000 RSD Exclusive Release, each individually numbered
Packaged in deluxe tip-on gatefold jacket
Reissue of classic LP on Chess Records originally released in October 1972
Side A features five studio recordings: "Let's Boogie," Little Walter's "Mean Old World," "I Will Not Let You Go," "London Berry Blues" and "I Love You"
Side B features three live performances recorded February 3, 1972 at the Lanchester Arts Festival in Coventry England: "Reelin' and Rockin'," "My Ding-a-Ling," and "Johnny B. Goode"
Third installment of Brookvale's London Sessions reissue series
Otis Redding – Live in Europe
50th Anniversary Edition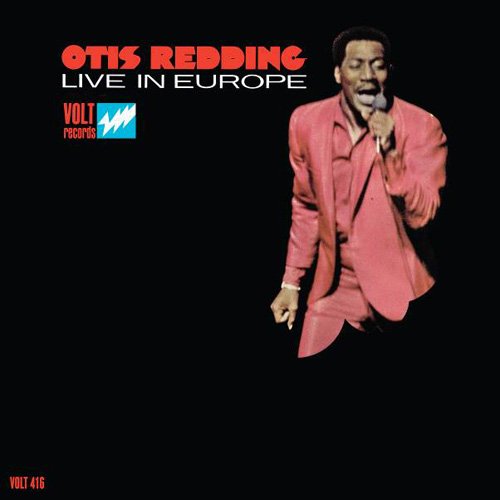 LP 140 gram red vinyl reissue on Rhino/Atlantic
3250 copy pressing 'RSD First' Release
50th Anniversary edition of Redding's first live album (and only released in his lifetime)
Recorded live at the Olympia Theatre, Paris stop of the Stax/Volt European tour on March 21, 1967
Redding is backed by Booker T. & the MG's
Mono recording
The Doors – Absolutely Live
Double LP reissue on blue vinyl from Rhino/Elektra
4800 copy pressing 'RSD First' Release
Originally released in 1970
First live album released by The Doors, recorded at concerts in 1969 and 1970
2 LPs on midnight blue vinyl edition
Remastered by Bruce Botnick
John Lee Hooker
– Black Night Is Falling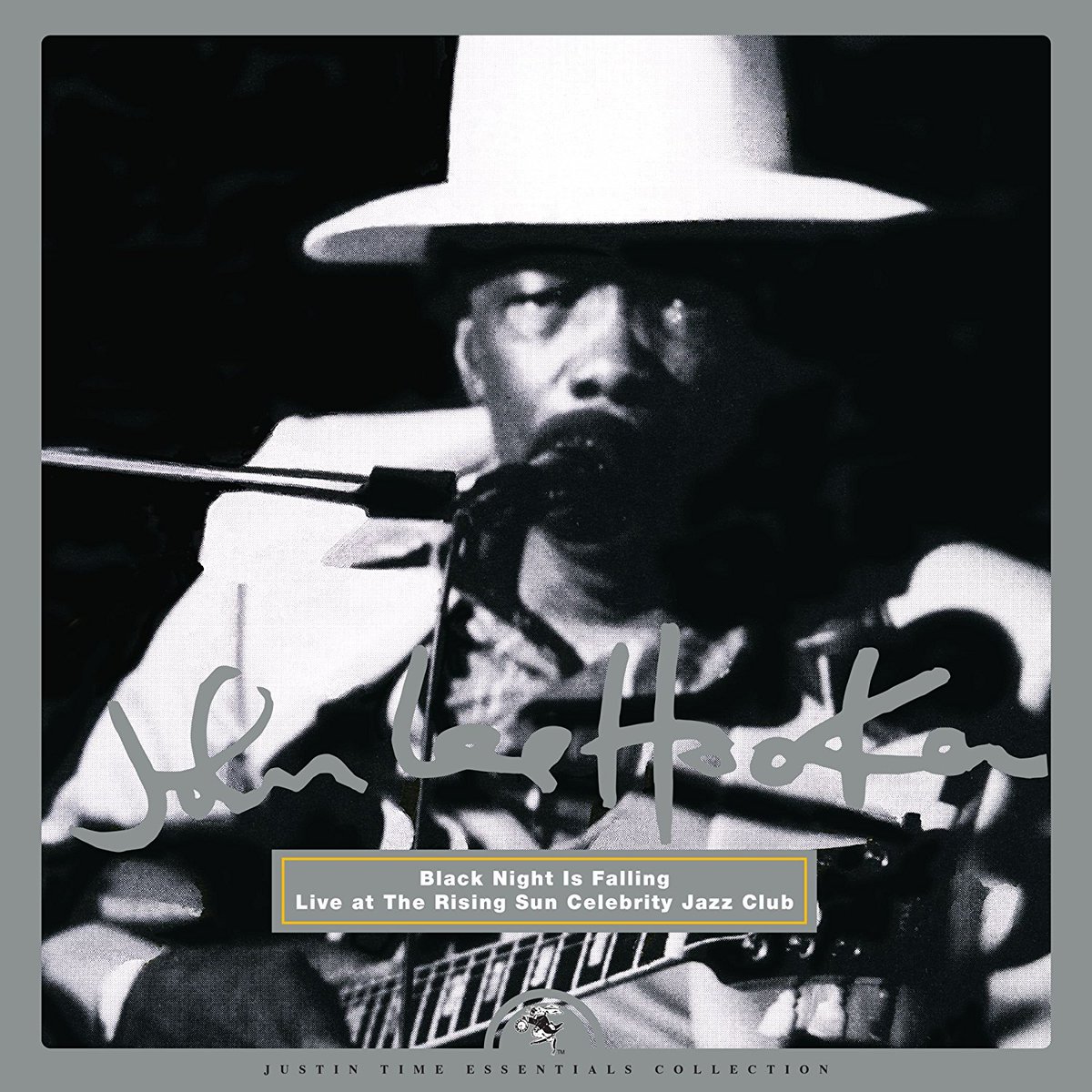 LP reissue on Justin Time Records
800 copy pressing 'RSD First' Release
Recorded live at Montreal, Quebec's Rising Sun Celebrity Jazz Club on May 5, 1977
Backed by John Garciaon (guitar), Steve Jones (bass) and Larry "Wild Man" Martin (drums)
Side A contains Chicken and Gravy, Serves Me Right to Suffer and Boom Boom
Side B contains Black Night, One Scotch, One Bourbon, One Beer and One Room Country Shack
Procol Harum
– The One & Only One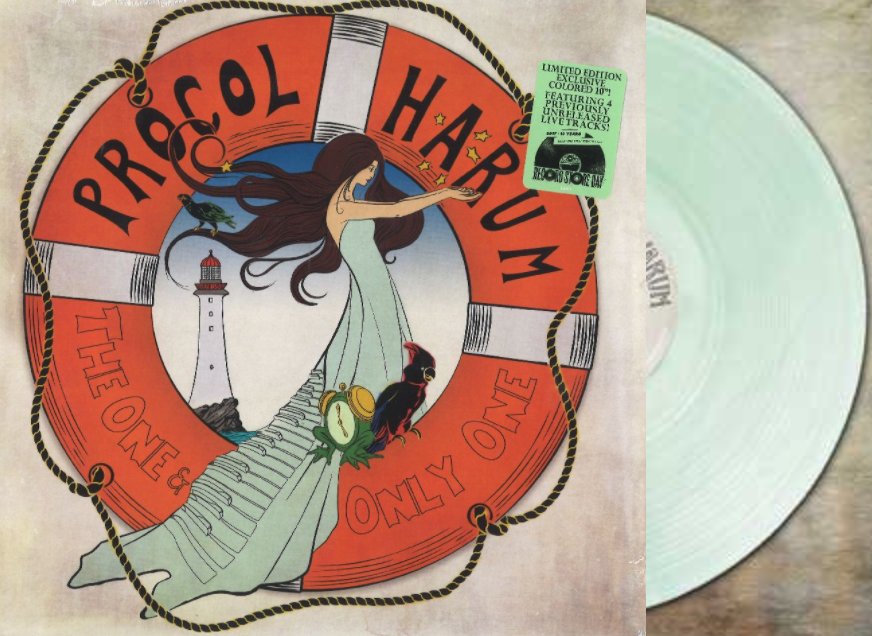 10″ Colored Vinyl on Eagle Records
2500 copy pressing 'RSD First' Release
Coke-bottle colored 10″ vinyl
Four tracks recorded live on Procol Harum's 50th anniversary tour this year
Side A features "Conquistador" and "Cerdes (Outside the Gates of)"
Side B features live versions of songs from Harum's latest studio album, Novum: "Last Chance Motel" and "The Only One"
Gram Parsons & The Fallen Angels – Live 1973
Featuring Emmylou Harris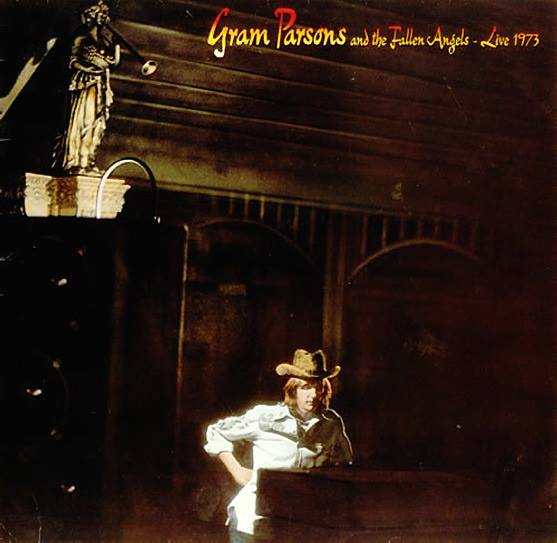 LP on Sierra High Fidelity
Limited edition of 2000 RSD Exclusive Release
Recorded live at Sonic Studios in Hempstead, New York during a live radio broadcast from WLIR-FM
Not released until 1982
This re-issue pressed on audiophile 180 gram vinyl, utilizing Sierra Records 1982 original half-speed metal master
Processed by the late Richard "Slim" Doss at the legendary Sheffield Lab Matrix
Includes original LP artwork in an enhanced presentation silver foil, limited numbered jacket
Marshall Crenshaw – Thank You! Rock Fans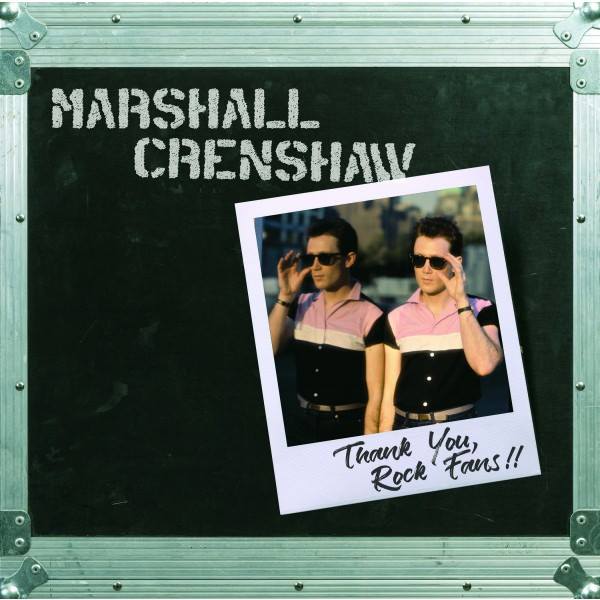 Limited and numbered to 1155 LPs on Run Out Groove Vinyl
Newly discovered unreleased recordings found in vault from debut album tour in 1982 on June 4th at the Keystone in San Francisco, CA
Audio sourced from the original master analog reels
Mixed by Chris Stamey with lacquers cut at Sam Phillips Recording Service in Memphis
Co-produced by Marshall himself
Includes liner notes by Marshall with never before seen photographs
180g black vinyl pressed at Record Industry
Comes in a gatefold tip-on Stoughton sleeve and an 11×11 insert with photos and information
Lydia Loveless
– Live from the Documentary
'Who Is Lydia Loveless?'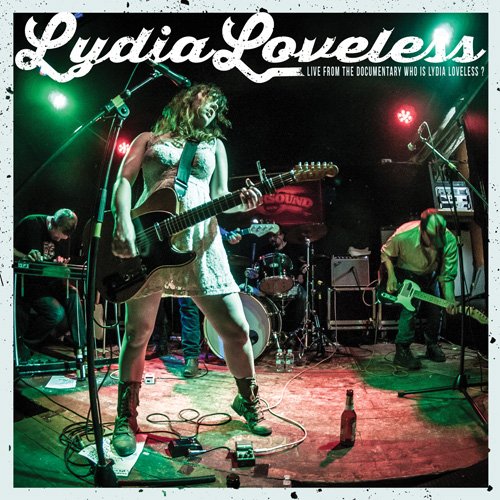 12″ Vinyl plus DVD from What Were We Thinking Films
1400 copy pressing 'RSD First' Release
Vinyl-only release of Lydia Loveless and her band live at Skully's in their hometown Columbus, Ohio
Recorded by her longtime producer Joe Viers for Gorman Bechard's documentary Who Is Lydia Loveless?
Includes Who Is Lydia Loveless? DVD
Side A contains Out on Love, More Like Them and Desire
Side B contains Really Wanna See You Again, Heaven and Boy Crazy
Raspberries – Pop Art Live
Triple LP on colored vinyl from Omnivore Recordings
'RSD First' Release
Live recording of The Raspberries first concert in 30 years
Liner notes by Cameron Crowe
Booklet includes memorabilia from Raspberries aficionado Bernir Hogya
3 LP set contains red, yellow and blue vinyl platters
Vinyl edition includes two bonus tracks not on CD or digital editions: "Drivin' Around/Crusin' Music" and "I Don't Know What I Want" live at the Raspberries' Cleveland House of Blues 2004 New Year's Eve show
Tracklist contains Raspberries best known songs plus covers of The Beatles, The Who & The Choir
Mike Watt – Contemplating The Engine Room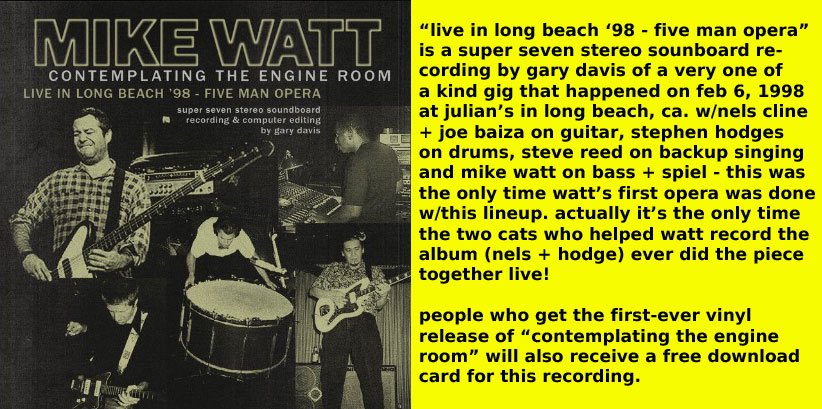 Double LP on 180 gram vinyl from ORG Music
Limited edition 1500 RSD Exclusive Release
Reissue of his second solo album (studio) for 20th anniversary with a bonus download card of an entire unreleased live show (thus its inclusion on this list)
First ever vinyl pressing
Three sides of music with a custom vinyl etching on the fourth side
Features Nels Cline (guitar) and Stephen Hodges (drums)
Boris – Live at Third Man Records
Earth – Live at Third Man Records
Pile – Live at Third Man Records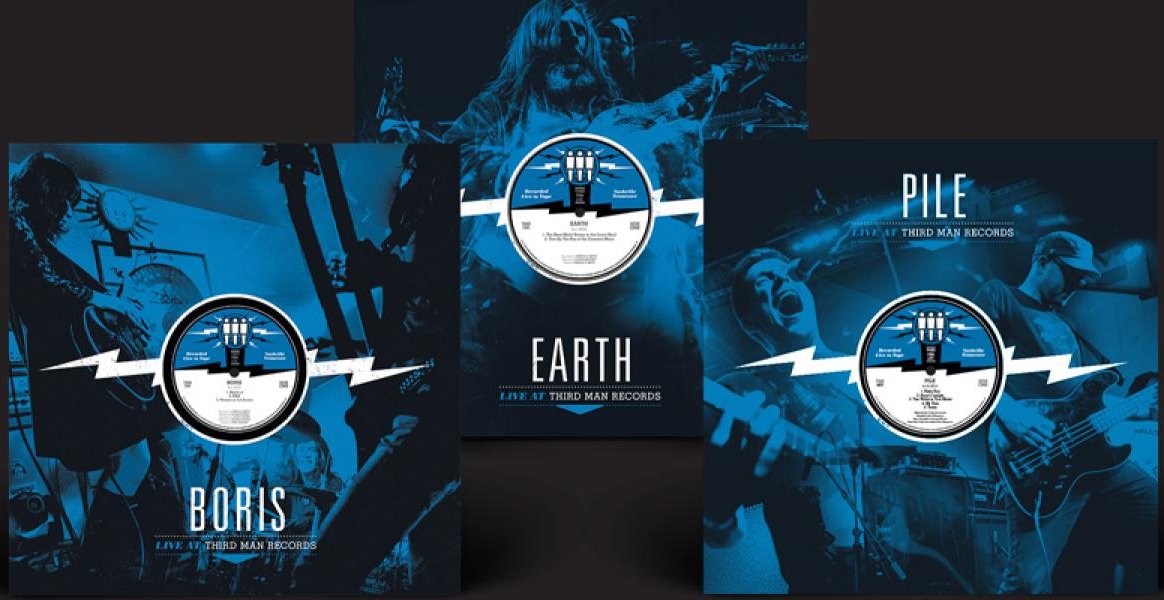 3 separate LPs on Third Man Records
Drone metal bands Boris (tracklist) and Earth's LPs recorded live, both at Third Man's Blue Room on August 1, 2016
Pile recorded live at Third Man's Blue Room on April 16, 2017
Sincerely, L. Cohen: A Live Celebration Of Leonard Cohen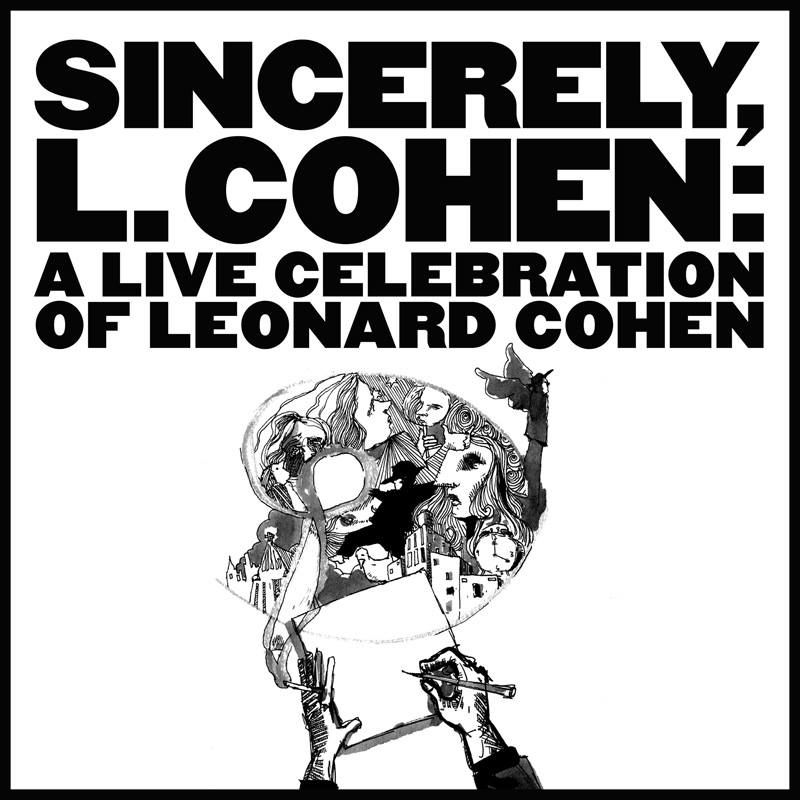 Double LP from Royal Potato Family
Limited Edition
Tribute to Cohen featuring Lee Ranaldo, Delicate Steve, Elvis Perkins, Josh Ritter, Lenny Kaye (Patti Smith Group), Will Sheff (Okkervil River) and more
Recorded live at Music Hall of Williamsburg.
Brian Setzer Orchestra – 25 Live!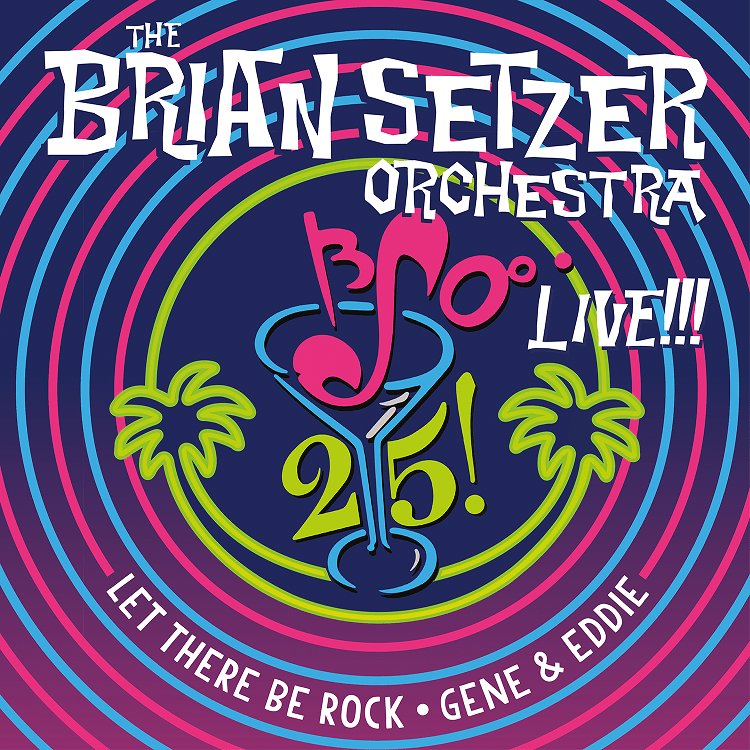 12″ colored vinyl on Surfdog Records
1000 copy pressing 'RSD First' Release
Neon blue 12″ single to mark band's 25th anniversary
Contains two never-before-released live tracks: "Let There Be Rock" and "Gene & Eddie"
Bill Hicks – Revelations:
Live in London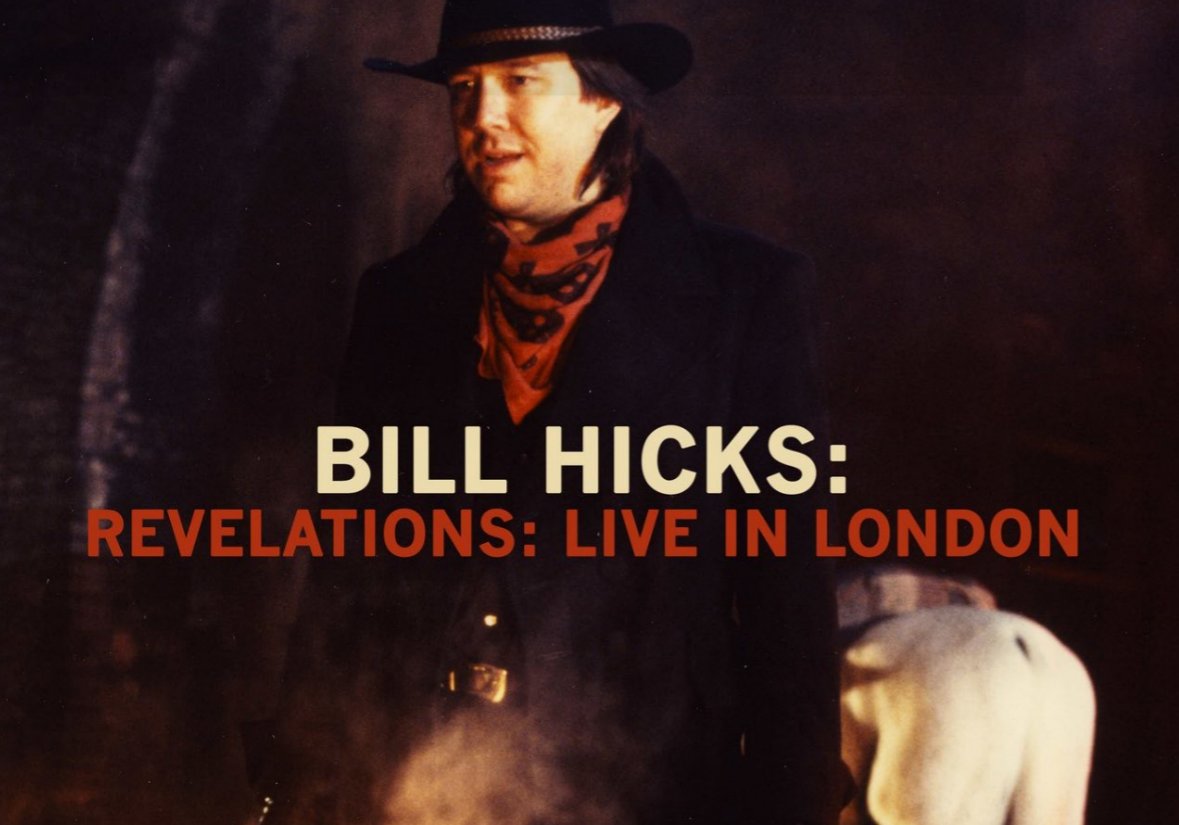 Double LP on Comedy Dynamics
1000 copy pressing 'RSD First' Release
Recorded live at London's Dominion Theatre in November 1992
Contains never-before-heard, unreleased audio from the last special he ever taped, released for 25th anniversary of this performance