Sonny Rollins, Albert Ayler & Don Cherry, Sonny Clark Trio (with Max Roach), Sun Ra, Wes Montgomery and Preservation Hall Jazz Band are among the jazz artists releasing vinyl records on November 24, 2017. There's also a reissue of jazz/blues violinist Papa John Creech's 1971 solo album featuring Jerry Garcia, Carlos Santana and many others; Southside Johnny's tribute to Lady Day and more.
The full list of Black Friday record releases is here.  A guide to live records out Black Friday is here; click these links for hip-hop, metal and classic rock guides. Click here for Black Friday's top vinyl releases with full details and photos of each. Below is a round-up of the jazz and jazz-related vinyl out Black Friday. Follow twitter/TheFutureHeart and facebook/TheFutureHeart for updates.
Sun Ra – Exotica
Triple LP on colored vinyl form Modern Harmonic
Limited edition of 1000 RSD Limited Run
Gatefold packaging with Chesley Bonestell cover art, restored and adapted by Laura Lindgren
Features rare photos and two sets of liner notes including commentary by Brother Cleve
Recorded at various locations in Chicago and New York, 1956–1968
Recordings produced by Sun Ra for Saturn Records, under the business aegis of Alton Abraham
This compilation produced by Irwin Chusid under the project Management of Jay Millar
Audio transfers by Michael D. Anderson, Sun Ra Music Archive
Mastered by Bob Irwin
Will also be available as a 2-CD set and digitally on Bandcamp
Full tracklist and streams of three cuts at Bandcamp
Wynonie Harris with Sun Ra
– "Dig This Boogie"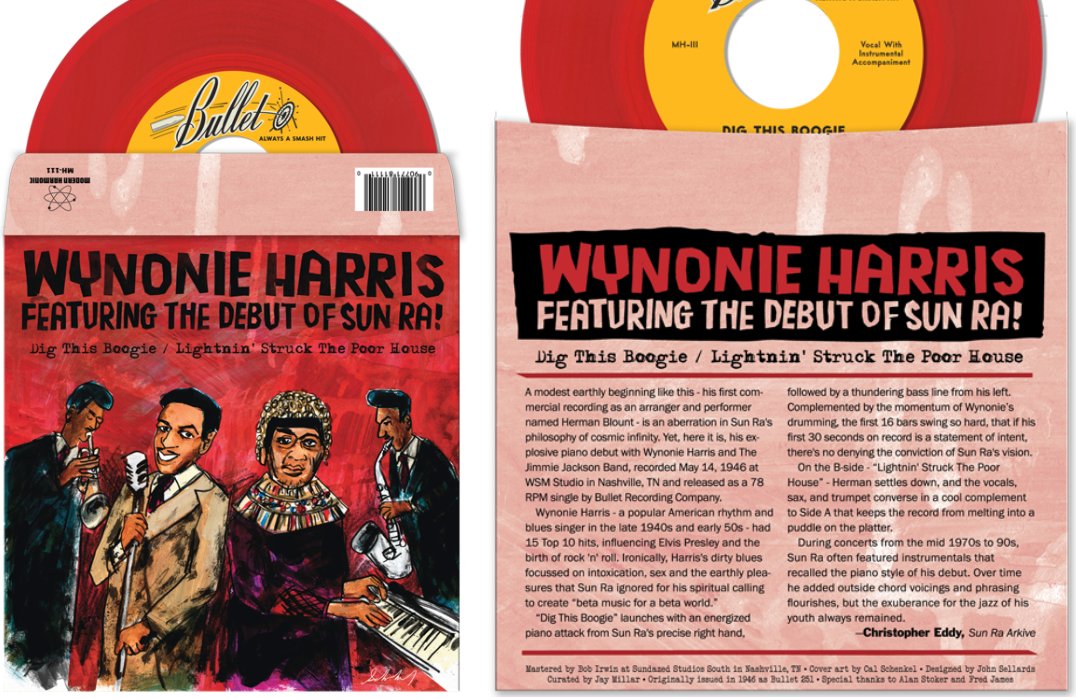 7″ Vinyl Single on Modern Harmonic
Limited edition of 1000 RSD Limited Run
Sun Ra's very first release, playing with Wynonie Harris and The Jimmie Jackson Band
"Dig This Boogie" backed with "Lightnin' Struck The Poor House" on red vinyl
Recorded May 14, 1946 at WSM Studio in Nashville, TN
First ever vinyl reissue of 78 rpm vinyl single on Nashville's Bullet Records from 1946
Packaged in a space-age envelope style picture sleeve with cover art by Cal Schenkel (Frank Zappa, Captain Beefheart)
Wes Montgomery – In Paris:
The Definitive O.R.T.F.
Double LP on 180-gm black vinyl from Resonance Records
RSD Exclusive Release
First official issue of Wes Montgomery's only concert in Paris
Mastered by Bernie Grundman
8-page insert includes never-before-published photos from the actual concert by Jean-Pierre Leloir, and exclusive essays and interviews
Recorded March 27, 1965 with Harold Mabern (piano), Arthur Harper (bass) and Jimmy Lovelace (drums)
Johnny Griffin (tenor saxophone) guests on "Full House," "'Round Midnight" and "Blue 'N Boogie/West Coast Blues"
Watch official trailer above
Deluxe CD edition to follow January 26, 2018
Sonny Clark Trio – My Conception
1960 Sessions with George Duvivier and Max Roach
Double LP reissue on Tompkins Square
Limited edition of RSD Exclusive Release
Reissue of Sonny Clark Trio's 1960 album on Time Records, the first album of compositions written solely by Clark
Newly remastered with a reconfigured tracklist: Minor Meeting, Nica, Sonny's Crip and Blues Mambo Side on the A-side; Blues Blue, Junka, My Conception and Sonia Side on the B-side
Includes a second LP of outakes: Nica (take 2), Sonia (take 3) and Minor Meeting (take 10) on the A-side; Junka (take 1), Nica (take 4) and Minor Meeting (take 9) on the B-side
Recorded at Bell Sound Studios in NYC in January, 1960
Package features previously unseen photographs from the session, original liner notes by Nat Hentoff and new notes by Ben Ratliff
Stream 'Nica (take 4)" above
Albert Ayler & Don Cherry
– Vibrations
LP reissue on 180 gram colored vinyl from ORG Music
Limited edition of 1500 worldwide RSD Exclusive Release
Second album by Albert Ayler's quartet featuring Don Cherry, Gary Peacock and Sonny Murray, originally issued by the Freedom label and by the Dutch label Debut under the title Ghosts
Out of print for decades
Recorded in Copenhagen in September 1964
Remastered for audiophile-grade reissue
Pressed on blue and white swirl color vinyl in Pallas, Germany
Stream the full album on YouTube above or here
Sonny Rollins
– Sonny Rollins on Impulse!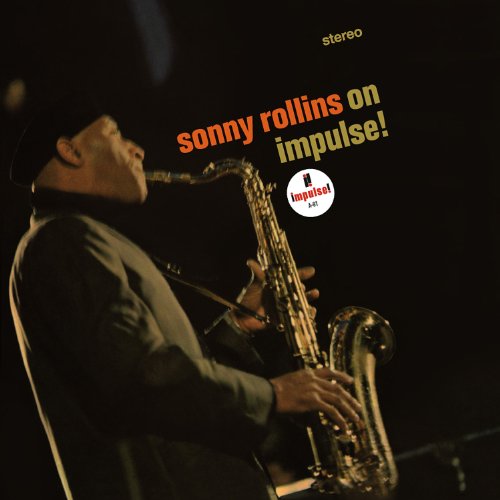 LP reissue on 180g black vinyl from Elemental Music
RSD Exclusive Release
Sonny Rollins' debut album on Impulse! Records reissued with all the original artwork and liner note content, including an essay by Nat Hentoff
Features pianist Ray Bryant (his only recording with Rollins), bassist Walter Booker and drummer Mickey Roker
Mastered from the original tapes recorded at Rudy Van Gelder's studio
Pressed at United Pressing
Preservation Hall Jazz Band
– Run Stop & Drop!!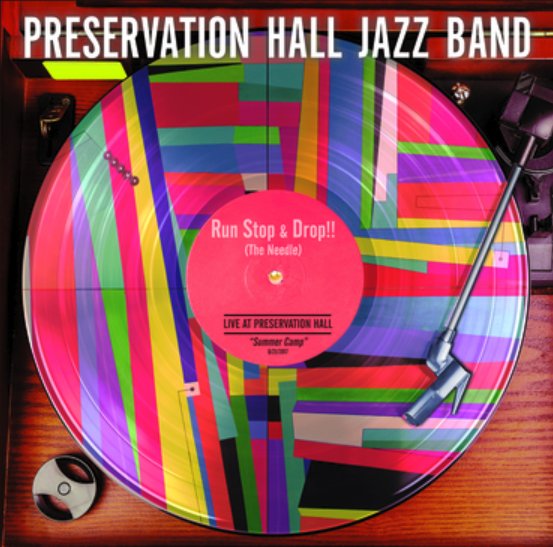 12″ Vinyl on Legacy Records
Limited edition of 2000 RSD Exclusive Release
Recorded August 2017 at a party hosted by Record Store Day in New Orleans
Papa John Creech
– Papa John Creech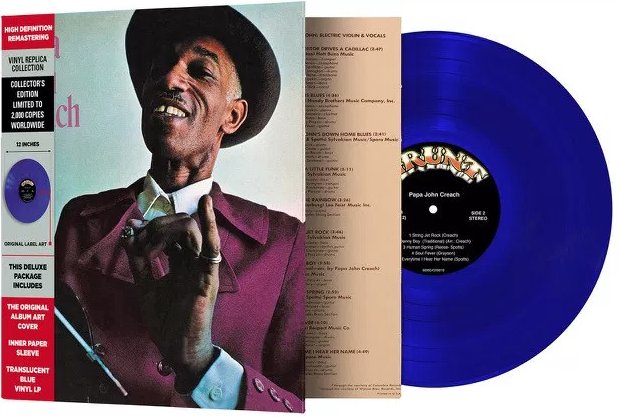 LP reissue on Culture Factory USA
Limited edition of 1200 RSD Exclusive Release
1971 debut solo album by blues and jazz violinist (who earlier in his career performed with Louis Armstrong, Fats Waller, and Nat King Cole)
Guests include 

Grateful Dead's Jerry Garcia; Santana's Gregg Rolie, Dave Brown, Pete Sears and Carlos himself; Jefferson Airplane's Joey Covington, Paul Kanter, Jorma Kaukonen and Grace Slick; Quick Silver Messenger Service's John Cipollina; and Tower of Power horns

Reissued on translucent blue vinyl
Includes original label, a printed inner sleeve, cardboard jacket and LP spine folder
Panduranga Henderson
– Ocean of Love
LP reissue on Luaka Bop
Limited edition of 1250 RSD Exclusive Release
Sideman pianist for Ray Charles, Arnett Cobb and Eddie 'Cleanhead' Vinson' that moved to Alice Coltrane Turiyasangitananda's California ashram in the early 1980s
Their subsequent improvisations and compositions led to the obscure 1993 album Ocean Of Love
Panduranga Henderson plays all instruments and sings all the vocal parts
Side-A includes Hari Nameste (Greetings) and Hari Haraya; Side-B includes Rama Rama, Sri Bhagwan and Om Namah Shivaya.
Southside Johnny – Detour Ahead:
The Music of Billie Holiday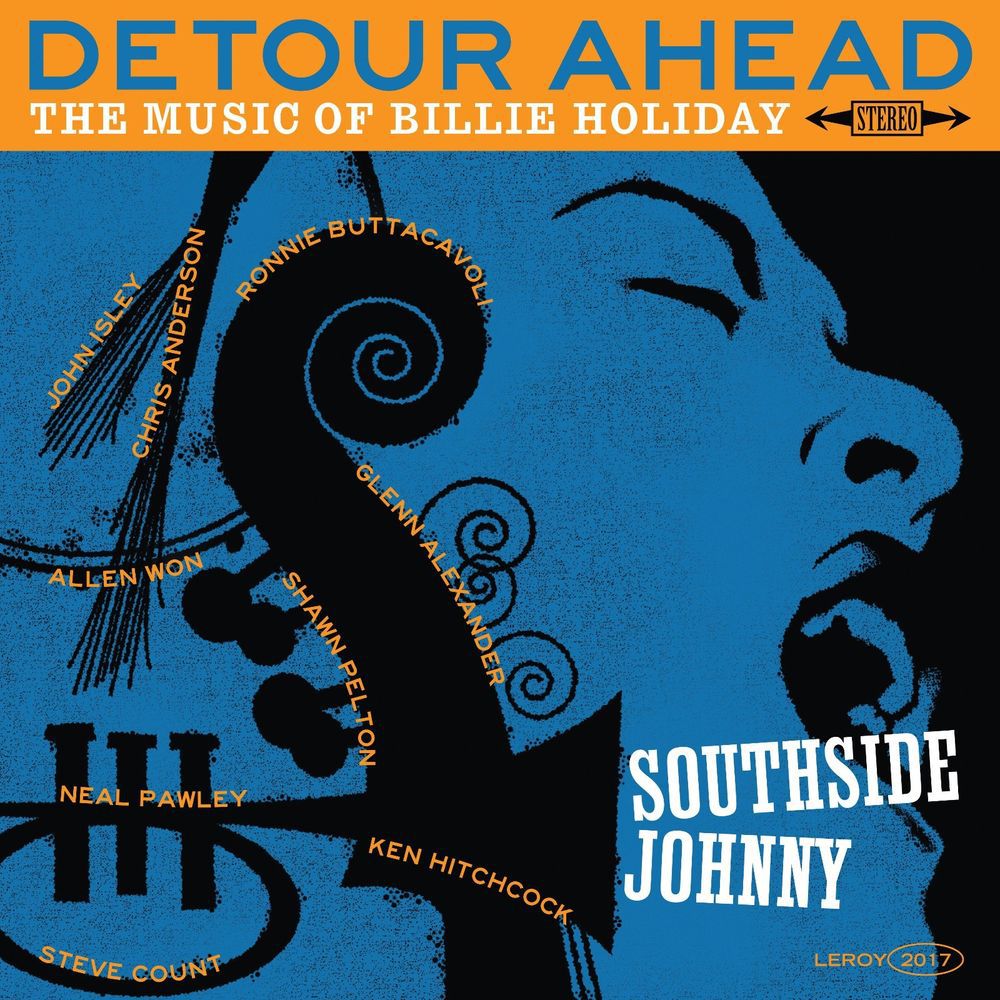 LP on Leroy Records
Limited edition of 1400 RSD Exclusive Release
Recorded over two days in January of 2017
Arranged, produced and mixed by Asbury Jukes saxophonist John Isley
Side-A includes Ain't Nobody's Business, Detour Ahead, Don't Explain, Billie's Blues and You Don't Know What Love Is; Side-B includes Lover Man, Do Nothin Till Ya Hear From Me, In My Solitude, These Foolish Things and Crazy He Calls Me