Not too many music-related books have video trailers. Then again, not too many authors are Maynard James Keenan. The Tool frontman is set to release A Perfect Union of Contrary Things – the biography he co-wrote with longtime friend Sarah Jensen – on November 8th. From his Midwest upbringing, Army years and art school to fronting Tool, Puscifer and A Perfect Circle, to becoming a renowned winemaker, his life story is no doubt filled with idiosyncratic left-turns – all of which make this book the most promising musician biography of autumn 2016.
Keenan will read excerpts from the book and field questions from fans on a book tour this November. But wait, there's more – each stop will have a special moderator, among them: his Puscifer bandmate Paul Barker, his Perfect Circle bandmate Billy Howerdel, Soundgarden's Kim Thayil and former collaborator Steven Drozd of The Flaming Lips (click through for more on their "Rocket Man" collab and Maynard's relationship with the Lips). The full book tour schedule is below.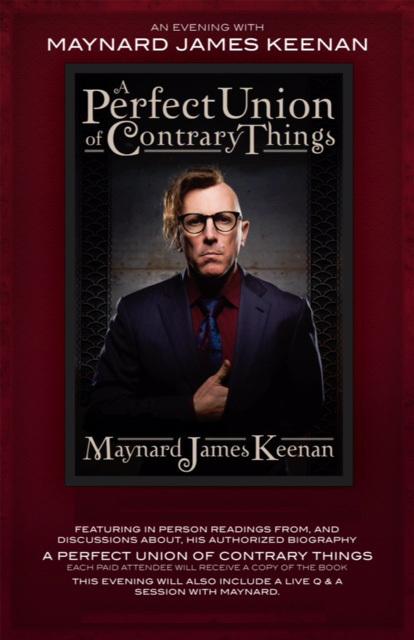 November 9
Nashville, TN – City Winery – Moderated by Dino Paredes (Suretone Management) & Mark Brooks (Metalocalypse director)
November 10
Wappinger Falls, NY – COSM Chapel of Sacred Mirrors – Moderated by Alex Grey (Chapel of Sacred Mirrors founder)
November 11
New York, NY – New York Society for Ethical Culture – Moderated by Roxy Myzal (HardDrive Radio Producer)
November 12
Washington, DC – Sixth & I Historic Synagogue – Moderated by Roxy Myzal (HardDrive Radio Producer)
November 14
Toronto, ON – Convocation Hall (University of Toronto) – Moderated by Alan Cross (102.1 The Edge Music Director)
November 16
Chicago, IL – Thalia Hall – Moderated by Amanda Danielson (The Franklin/Master Sommelier)
November 16
Chicago, IL – Thalia Hall – Moderated by Dirk Flanigan (Former Pigface vocalist)
November 18
Portland, OR – Aladdin Theater – Moderated by Paul Barker (Ministry/Puscifer)
November 19
Seattle, WA – Kane Auditorium – Moderated by Kim Thayil (Soundgarden)
November 21
San Francisco, CA – Herbst Theatre – Moderated by Laura Milligan (aka Hildy Berger/Mr. Show)
November 22
Los Angeles, CA – The Montalban – Moderated by Billy Howerdel (A Perfect Circle / ASHES dIVIDE)
November 25
Phoenix, AZ – Mesa Arts Center – Moderated by Kimber Lanning (Local First Arizona / Stinkweeds)
November 26
Boulder, CO – Boulder Theater – Moderated by Matt Mather (Sommelier at Frasca Food & Wine)
November 27
Dallas, TX – Texas Theatre – Moderated by Steven Drozd (Flaming Lips)
Other highly anticipated books hitting the shelves soon include inside looks at musicians lives and work from Brian Wilson, Johnny Marr, Robbie Robertson, Peter Hook, Lol Tolhurst and Phil Collins. Details on these and more follow below, sorted by release date.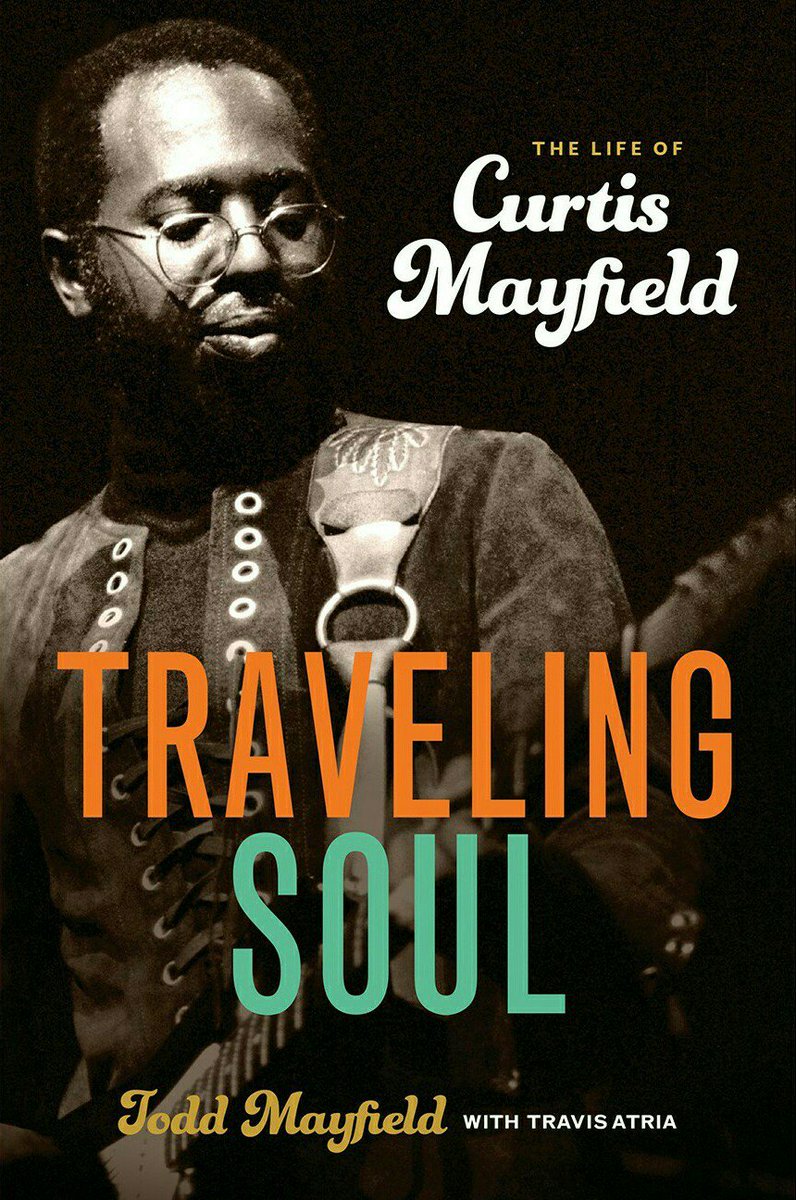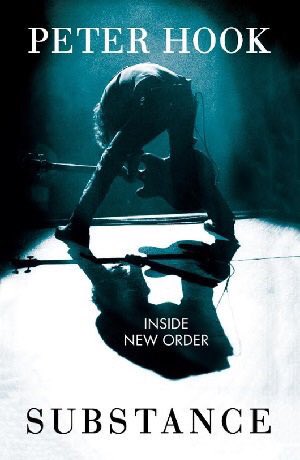 October 1
Traveling Soul: The Life of Curtis Mayfield by Todd Mayfield with Travis Atria
Curtis Mayfield was one of the seminal vocalists and most talented guitarists of his era. But perhaps more important is his role as a social critic, and the vital influence his music had on the civil rights movement. "People Get Ready" is the black anthem of the 1960s, and on his soundtrack to the 1972 movie Super Fly, rather than glorifying the blaxploitation imagery of the film, Mayfield wrote and sang one of the most incisive audio portraits of black America on record.
October 4
T Bone Burnett: A Life in Pursuit by Lloyd Sachs
T Bone Burnett is a unique, astonishingly prolific music producer, singer-songwriter, guitarist, and soundtrack visionary. Renowned as a studio maven with a Midas touch, Burnett is known for lifting artists to their greatest heights, as he did with Raising Sand, the multiple Grammy Award–winning album by Robert Plant and Alison Krauss, as well as acclaimed albums by Los Lobos, the Wallflowers, B. B. King, and Elvis Costello. Burnett virtually invented "Americana" with his hugely successful roots-based soundtrack for the Coen Brothers film, O Brother, Where Art Thou?
October 6
Substance: Inside New Order – Coming Up and Coming Down by Peter Hook
Peter Hook has written a no-holds-barred, comprehensive account of the band's entire history, packed with outrageous anecdotes and including every set list and tour itinerary and interspersed with 'geek facts' of every piece of electronic equipment used to forge the sound that changed the direction of popular music.
October 11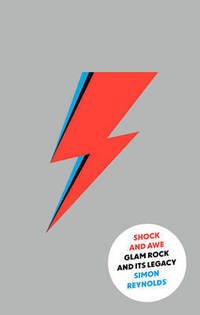 Shock and Awe: Glam Rock and Its Legacy, from the Seventies to the Twenty-first Century by Simon Reynolds
Spearheaded by David Bowie, Alice Cooper, T. Rex, and Roxy Music, glam rock reveled in artifice and spectacle. Reacting against the hairy, denim-clad rock bands of the late Sixties, glam was the first true teenage rampage of the new decade. In Shock and Awe, Simon Reynolds takes you on a wild cultural tour through the early Seventies, a period packed with glitzy costumes and alien make-up, thrilling music and larger-than-life personas.
Sex Pistols (aka God Save Sex Pistols) edited by Johan Kugelberg with Jon Savage and Glenn Terry
A definitive celebration packed with previously unseen material of the original punk band—the group that defined a movement, energized a generation, and brought punk music and the safety-pin aesthetic to the mainstream. Published to coincide with the fortieth anniversary of the band's formation, Johan Kugelberg and Jon Savage draw on an unprecedented wealth of material—from McLaren's handwritten letters to never-before-seen photographs of the band, Jamie Reid's iconic album artwork, and a range of ephemera from concert tickets to fanzines—to produce the most comprehensive visual history of the band ever produced and a bible of popular culture for years to come.
Homeward Bound: The Life of Paul Simon by Peter Ames Carlin
To have been alive during the last sixty years is to have lived with the music of Paul Simon. The boy from Queens scored his first hit record in 1957, just months after Elvis Presley ignited the rock era. As the songwriting half of Simon & Garfunkel, his work helped define the youth movement of the '60s. On his own in the '70s, Simon made radio-dominating hits. He kicked off the '80s by reuniting with Garfunkel to perform for half a million New Yorkers in Central Park. Five years later, Simon's album "Graceland" sold millions and spurred an international political controversy. And it doesn't stop there.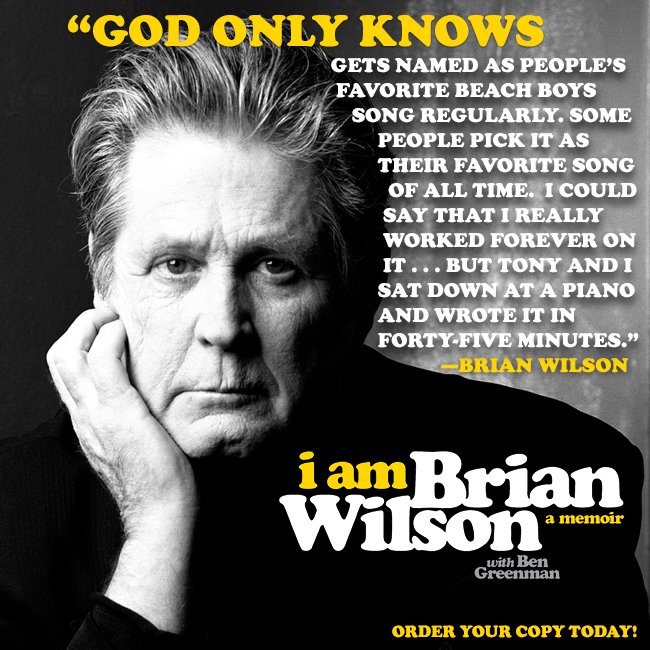 I Am Brian Wilson: A Memoir by Brian Wilson with Ben Greenman
I Am Brian Wilson reveals as never before the man who fought his way back to stability and creative relevance, who became a mesmerizing live artist, who forced himself to reckon with his own complex legacy, and who finally completed Smile, the legendary unfinished Beach Boys record that had become synonymous with both his genius and its destabilization. Today Brian Wilson is older, calmer, and filled with perspective and forgiveness. Whether he's talking about his childhood, his bandmates, or his own inner demons, Wilson's story, told in his own voice and in his own way, unforgettably illuminates the man behind the music, working through the turbulence and discord to achieve, at last, a new harmony.
Cured: The Tale of Two Imaginary Boys by Lol Tolhurst
Cured is not only the first insider account of the early days of the band, it is a revealing look at the artistic evolution of the enigmatic Robert Smith, the iconic lead singer, songwriter, and innovative guitarist at the heart of The Cure. Tolhurst, on drums and keyboards, was nursing a growing alcoholism that would destroy his place in The Cure and nearly end his life. Cured tells the harrowing and unforgettable story of his crash-and-burn, recovery, and rebirth. Intensely lyrical and evocative, gripping and unforgettable, Cured is the definitive story of a singular band whose legacy endures many decades hence, told from the point of view of a participant and eyewitness who was there when it happened—and even before it all began.
October 18
You Say You Want a Revolution: Records and Rebels, 1966–1970 by by Victoria Broackes and Geoffrey Marsh
You Say You Want a Revolution examines the moment when young people challenged everything. The late 1960s were a time of rapid social and political change. Those few short years of unbridled optimism and experimentation brought to the fore issues that continue to dominate the headlines today: inequality, globalization, and environmentalism. Examining music, fashion, film, design, counterculture, mind-altering experiences, festivals, and politics, this book, published to accompany a major touring exhibition, investigates the cultural upheavals of those five revolutionary years. Punctuated by the music that provided the soundtrack to the era, from Sam Cooke's "A Change Is Gonna Come" to The Who's "My Generation" to Jimi Hendrix's "Purple Haze," and focusing on defining moments and movements such as Woodstock, communes, and the Paris protests of May 1968, this new book looks at how the revolutions of the 1960s changed the way we live today—and shaped the way we imagine the future.
October 20
The Jesus and Mary Chain's Psychocandy (33 1/3) by Paula Mejia
The Jesus and Mary Chain's swooning debut Psychocandy seared through the underground and through the pop charts, shifting the role of noise within pop music forever. Post-punk and pro-confusion, Psychocandy became the sound of a generation poised on the brink of revolution, establishing Creation Records as a tastemaking entity in the process. The Scottish band's notorious live performances were both punishingly loud and riot-spurring, inevitably acting as socio-political commentary on tensions emergent in mid-1980s Britain. Through caustic clangs and feedback channeling the rage of the working-class who'd had enough, Psychocandy gestures toward the perverse pleasure in having your eardrums exploded and loudness as a politics within itself.
Donny Hathaway's Donny Hathaway Live (33 1/3) by Emily J. Lordi
The first nonfiction book about Hathaway, Donny Hathaway Live uses original interviews, archival material, musical analysis, cultural history, and poetry to tell the story of Hathaway's life, from his beginnings as a gospel wonder child to his final years. But its focus is the brutally honest, daringly gorgeous music he created as he raced the clock of mental illness-especially in the performances captured on his 1972 album Donny Hathaway Live. That album testifies to Hathaway's uncanny ability to amplify the power and beauty of his songs in the moment of live performance. By exploring that album, we see how he generated a spiritual experience for those present at his shows, and for those with the privilege to listen in now.
October 25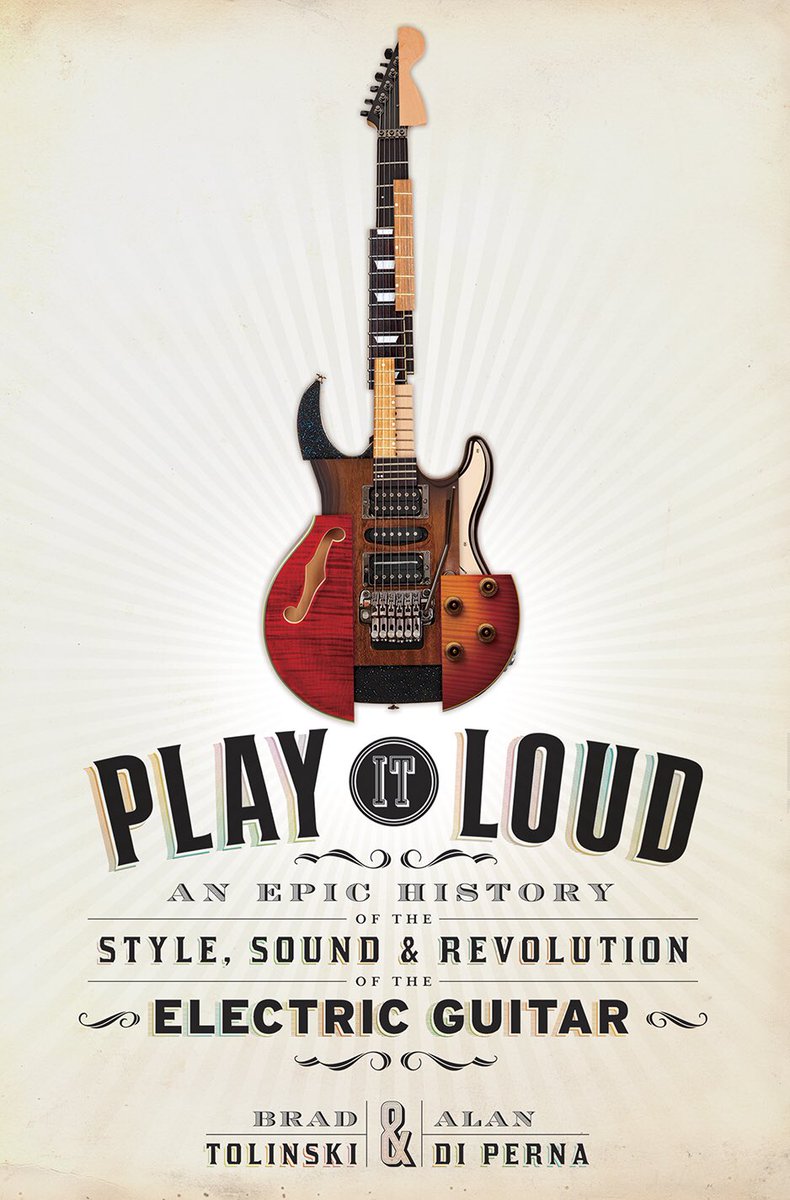 Play It Loud: An Epic History of the Style, Sound, and Revolution of the Electric Guitar by Brad Tolinski and Alan di Perna (Carlos Santana Foreword)
Play It Loud uses twelve landmark guitars—each of them artistic milestones in their own right—to illustrate the conflict and passion the instruments have inspired. Some of the most significant social movements of the twentieth century are indebted to the guitar: It was an essential element in the fight for racial equality in the entertainment industry; a mirror to the rise of the teenager as social force; a linchpin of punk's sound and ethos. And today the guitar has come full circle, with contemporary titans such as Jack White of The White Stripes, Annie Clark (aka St. Vincent), and Dan Auerbach of The Black Keys bringing some of the earliest electric guitar forms back to the limelight. Featuring interviews with Les Paul, Keith Richards, Carlos Santana, Eddie Van Halen, Steve Vai, and dozens more players and creators, Play It Loud is the story of how a band of innovators transformed an idea into a revolution.
Not Dead Yet: The Memoir by Phil Collins
Not Dead Yet is Phil Collins's candid, witty, unvarnished story of the songs and shows, the hits and pans, his marriages and divorces, the ascents to the top of the charts and into the tabloid headlines. As one of only three musicians to sell 100 million records both in a group and as a solo artist, Collins breathes rare air, but has never lost his touch at crafting songs from the heart that touch listeners around the globe. That same touch is on magnificent display here, especially as he unfolds his harrowing descent into darkness after his "official" retirement in 2007, and the profound, enduring love that helped save him. This is Phil Collins as you've always known him, but also as you've never heard him before.
Beatles '66: The Revolutionary Year by Steve Turner
On the fiftieth anniversary of this seminal year, music journalist and Beatles expert Steve Turner slows down the action to investigate in detail the enormous changes that took place in the Beatles' lives and work during 1966. He looks at the historical events that had an impact on the group, the music they made that in turn profoundly affected the culture around them, and the vision that allowed four young men from Liverpool to transform popular music and serve as pioneers for artists from Coldplay to David Bowie, Jay-Z to U2. By talking to those close to the group and by drawing on his past interviews with key figures such as George Martin, Timothy Leary, and Ravi Shankar—and the Beatles themselves—Turner gives us the compelling, definitive account of the twelve months that contained everything the Beatles had been and anticipated everything they would still become.
Prince: Chapter and Verse—A Life in Photographs by Mobeen Azhar
The ultimate pictorial tribute to Prince—with personal, firsthand anecdotes from those who grew up with, knew, and worked alongside him.
The Rolling Stones All the Songs: The Story Behind Every Track by Philippe Margotin and Jean-Michel Guesdon
Comprehensive visual history of the "World's Greatest Rock & Roll Band" as told through the recording of their monumental catalog, including 29 studio and 24 compilation albums, and more than a hundred singles.
November 1
Anatomy of a Song: The Oral History of 45 Iconic Hits That Changed Rock, R&B and Pop by Marc Myers
Bringing readers inside the making of a hit, Anatomy of a Song includes the Isley Brothers' memorable song "Shout," Led Zeppelin's "Whole Lotta Love," Janis Joplin's "Mercedes Benz," and R.E.M's "Losing My Religion." After receiving his discharge from the army in 1968, John Fogerty does a handstand and reworks Beethoven's Fifth Symphony to come up with "Proud Mary." Joni Mitchell remembers living in a cave on Crete with the "mean old daddy" who inspired her 1971 hit "Carey." Elvis Costello talks about writing "(The Angels Wanna War My) Red Shoes" in ten minutes on the train to Liverpool. And Mick Jagger, Jimmy Page, Rod Stewart, the Clash, Jimmy Cliff, Roger Waters, Stevie Wonder, Keith Richards, Cyndi Lauper, and many other leading artists reveal the emotions, inspirations, and techniques behind their influential works. Anatomy of a Song is a love letter to the songs that have defined generations of listeners.
Heyday: 35 Years of Music in Minneapolis – Photography by Daniel Corrigan with text by Danny Sigelman
Daniel Corrigan has been photographing musicians, concerts, and other artists since the early 1980s, just as the Minneapolis music scene was taking off. He was the official First Avenue photographer for many years and still photographs several shows a month, chronicling both emerging local acts and national touring bands. Corrigan's images of the Replacements, Prince, Babes in Toyland, Soul Asylum, the Jayhawks, Doomtree, and countless others offer a unique perspective on the explosion of the Twin Cities scene over the last 35 years as well as on the world of rock and roll as a whole. This book brings together the well known photos from his collection with little-known gems and outtake photos from legendary photo shoots, including concerts, band promo photos, and album covers.
Lennon on Lennon: Conversations with John Lennon by Jeff Burger
Lennon on Lennon is an authoritative, chronologically arranged anthology of some of Lennon's most illuminating interviews. The majority have not been previously available in print, and several of the most important have not been widely available in any format. Interspersed throughout the book are key quotes from dozens of additional Q&As. Together, this material paints a revealing picture of the artist in his own words while offering a window into the cultural atmosphere of the sixties and seventies.
The Lyrics: 1961-2012 by Bob Dylan
Winner of the Nobel Prize in Literature. A beautiful, comprehensive volume of Dylan's lyrics, from the beginning of his career through the present day—with the songwriter's edits to dozens of songs, appearing here for the first time.
November 8
A Perfect Union of Contrary Things by Maynard James Keenan with Sarah Jensen
A Perfect Union of Contrary Things is the authorized biography of musician and vintner Maynard James Keenan. Co-author Sarah Jensen's 30-year friendship with Keenan gives her unique insight into his history and career trajectory. The book traces Keenan's journey from his Midwest childhood to his years in the Army to his time in art school, from his stint at a Boston pet shop to his place in the international spotlight and his influence on contemporary music and regional winemaking. A comprehensive portrayal of a versatile and dedicated artist, A Perfect Union of Contrary Things pays homage to the people and places that shaped the man and his art. Until now, Maynard's fans have had access to only an abridged version of his story. A Perfect Union of Contrary Things presents the outtakes, the scenes of disappointment and triumph, and the events that led him to take one step after the next, to change direction, to explore sometimes surprising opportunities. Included are sidebars in his own words, often humorous anecdotes that illuminate the narrative, as well as commentary by his family members, friends, instructors, and industry colleagues. The book also features a foreword by Alex Grey, an American visionary artist and longtime friend of Keenan. Accompanying the text are photos of Keenan from childhood to the present. Maynard's story is a metaphor for the reader's own evolution and an encouragement to follow one's dreams, hold fast to individual integrity, and work ceaselessly to fulfill our creative potential.
Country Music Hair by Erin Duvall
Country music's greatest mullets, bobs, beehives, and bouffants collected together in one entertaining volume, illustrated with dozens of color and black-and-white photographs.
November 10
Lazarus: The Complete Book and Lyrics by David Bowie and Enda Walsh
Thomas Newton came to Earth seeking water for his drought-ridden planet. Years later he's still stranded here, soaked in cheap gin and haunted by a past love. But the arrival of another lost soul brings one last chance of freedom…Inspired by the book The Man Who Fell to Earth by Walter Tevis and its cult film adaptation starring David Bowie, Lazarus brings the story of Thomas Newton to its devastating conclusion. Written by Bowie with the playwright Enda Walsh, and incorporating some of Bowie's most iconic songs, Lazarus was first performed at New York Theatre Workshop in 2015, starring Michael C. Hall and directed by Ivo Van Hove. The production transferred to London in 2016.
November 15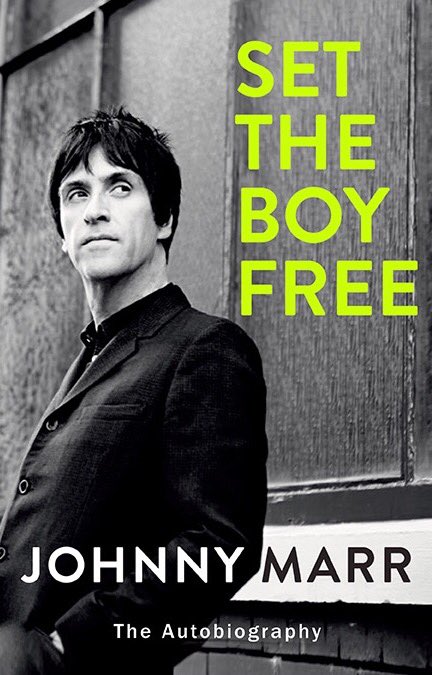 Set the Boy Free: The Autobiography by Johnny Marr
The long-awaited memoir from the legendary guitarist and cofounder of the seminal British band The Smiths. Marr recalls his childhood growing up in the northern working-class city of Manchester, in a house filled with music. He takes us back to the summer of 1982 when, at eighteen, he sought out one Stephen Morrissey to form a new band they called The Smiths. Marr invites fans on stage, on the road, and in the studio for the five years The Smiths were together and how after a rapid ascent, the working-class teenage rock star enjoyed and battled with the perks of success until ideological differences, combined with his much publicized strained relationships with fellow band mates, caused him to leave in 1987. Marr's "escape" as he calls it, ensured the beginning of the end for one of the most influential groups of a generation. But The Smiths' end was only the beginning for Marr. The bona-fide guitar hero continues to experiment and evolve in his solo career to this day, playing with Paul McCartney, Pretenders, Modest Mouse, Oasis and collaborating today's most creative and renowned artists.
Bear: The Life and Times of Augustus Owsley Stanley III by Robert Greenfield
The creator of the dancing bear logo and designer of the Wall of Sound for the Grateful Dead, Augustus Owsley Stanley III, better known by his nickname, Bear, was one of the most iconic figures in the cultural revolution that changed both America and the world during the 1960s. Award-winning author and biographer Robert Greenfield's definitive biography of this Grateful Dead legend masterfully takes us through Owsley's incredible life and times to bring us a full picture of this fascinating man for the first time.
Testimony Hardcover by Robbie Robertson
On the 40th anniversary of The Band's legendary The Last Waltz concert, Robbie Robertson finally tells his own spellbinding story of the band that changed music history, his extraordinary personal journey, and his creative friendships with some of the greatest artists of the last half-century. In this captivating memoir, written over five years of reflection, Robbie Robertson employs his unique storyteller's voice to weave together the journey that led him to some of the most pivotal events in music history. He recounts the adventures of his half-Jewish, half-Mohawk upbringing on the Six Nations Indian Reserve and on the gritty streets of Toronto; his odyssey at sixteen to the Mississippi Delta, the fountainhead of American music; the wild early years on the road with rockabilly legend Ronnie Hawkins and The Hawks; his unexpected ties to the Cosa Nostra underworld; the gripping trial-by-fire "going electric" with Bob Dylan on his 1966 world tour, and their ensuing celebrated collaborations; the formation of the Band and the forging of their unique sound, culminating with history's most famous farewell concert, brought to life for all time in Martin Scorsese's great movie The Last Waltz.
Just Getting Started by Tony Bennett with Scott Simon
In 2012's Life Is a Gift, Tony reflected on the lessons he has learned over the years. Now, in Just Getting Started, he pays homage to the remarkable people who inspired those lessons. In his warm and inviting voice, Tony talks about who and what have enriched his own life, including Charlie Chaplin, Judy Garland, Dr. Martin Luther King, Jr., Cole Porter, Amy Winehouse, Fred Astaire, Lady Gaga, members of his family, significant places, and more. Just Getting Started chronicles the relationship Tony has enjoyed with each one of these legends, entertainers, humanitarians, and loved ones, and reveals how the lessons and values they imparted have invaluably shaped his life.