Update – August 31, 2015
A Broadway SpongeBob musical with original music by The Flaming Lips, David Bowie, Dirty Projectors, They Might Be Giants, Cyndi Lauper, John Legend, Aerosmith's Steven Tyler and Joe Perry, T.I., Panic! at the Disco, Lady Antebellum, Plain White T's, and Jonathan Coulton has been confirmed by Entertainment Weekly with a preview Chicago run June 7 – July 3, 2016.
_________________________________________________________________
Wayne Coyne has shared a short clip of a song he is working on for a "SpongeBob Musical," most likely the Broadway production of SpongeBob SquarePants in planning since 2007. This is separate from SpongeBob SquarePants Live! The Sponge Who Could Fly! which launched in Singapore May 2007, traveled to five cities across Asia and received a Mandarin language version that premiered in China and Hong Kong that Fall. Whatever the upcoming project is, the Lips have experience with live theater: Yoshimi Battles the Pink Robots premiered at La Jolla Playhouse in November 2012 and is currently in the planning stages for a $10 million Broadway production.
The Flaming Lips also have experience with SpongeBob: they not only contributed "Spongebob & Patrick Confront The Psychic Wall of Energy" to the 2004's SpongeBob Movie, but also promoted it with a music video and appearances on CNN and Conan – a level of involvement that surpassed others on the soundtrack such as Wilco, The Shins, Ween and Motorhead.  As recently as last fall Wayne said of the project, "I really like that SpongeBob SquarePants movie and I like being associated with that thing, too, that was cool." With this in mind, a contribution to the sequel's soundtrack is a logical assumption. B
Below watch the Flaming Lips' "Psychic Wall" video, followed by stills from its filming and the casting call for 2007's Broadway production: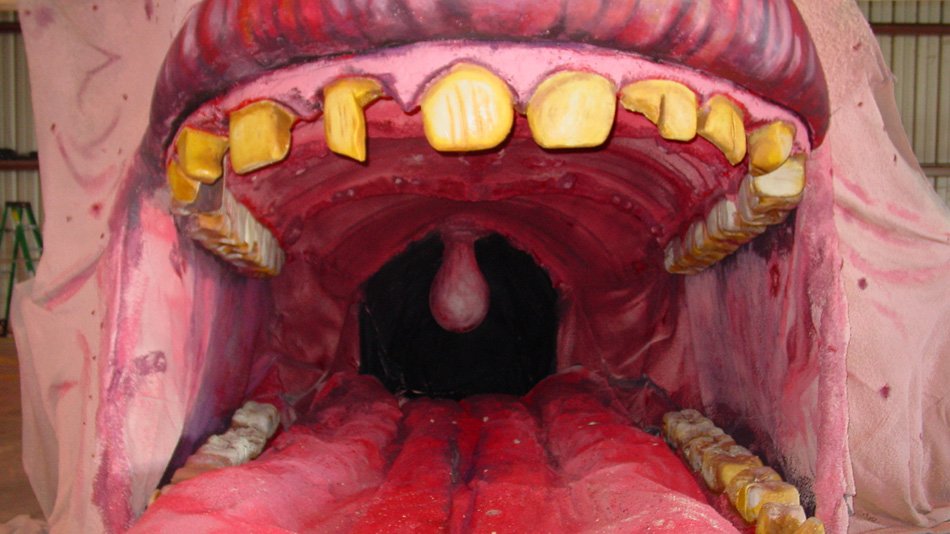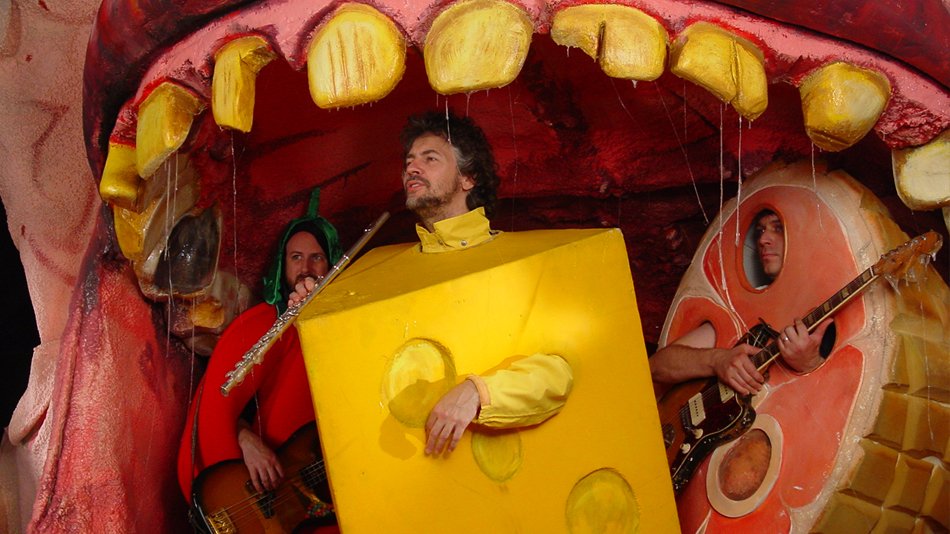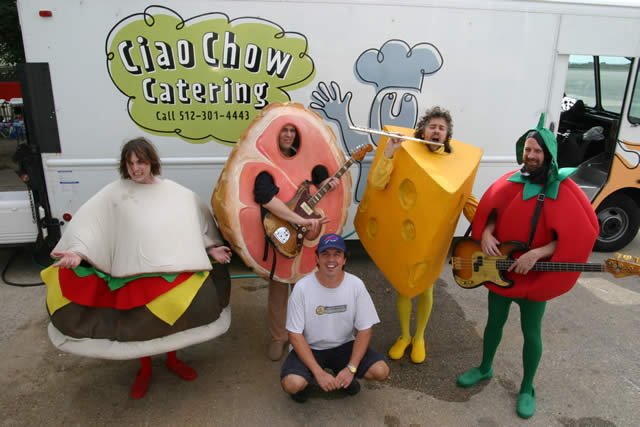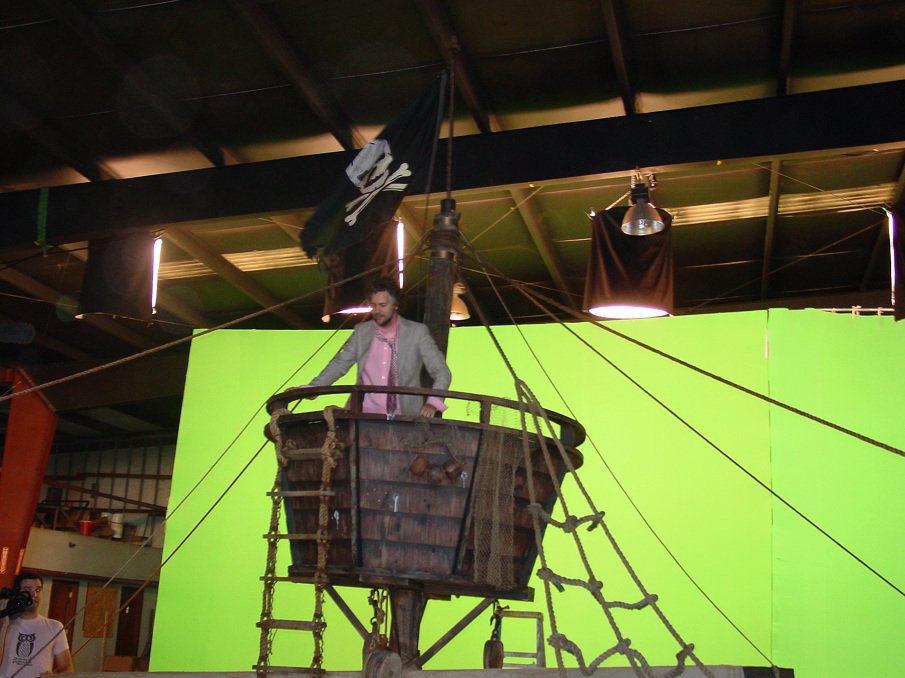 "SPONGEBOB SQUAREPANTS – Must be an excellent actor who sings, with incredible improvisational and comedic ability…a young Jim Carrey. Should be no taller than 5'9".
Male – All Ethnicities – 21 to 32
SQUIDWARD TENTACLES -Squidward is SpongeBob's neighbor — an embittered, whiny, aloof, stick-in-the-mud octopus who dreams of being a concert clarinetist and detests his job as a waiter at the Krusty Krab.
Male – All Ethnicities – 18 to 33
PATRICK STAR – Patrick is part sloth, part dude, whose hobbies include sleeping and lying dormant on his rented rock. He is SpongeBob's best and most loyal friend; Patrick acts as the gas to SpongeBob's fire, increasing the potential for catastrophe for everyone around them.
Male – All Ethnicities – 18 to 30
SANDY CHEEKS – Sandy is a totally rad surfer squirrel and a thrill seeking action girl. Having done everything imaginable under the ocean, she has decided to attempt the ultimate challenge – live underneath it. She is Bikini Bottom's only resident rodent and is the apple of SpongeBob's eye.
Female – All Ethnicities – 20 to 30
MR. KRABS – Mr. Krabs is SpongeBob's penny-pinching boss and the greedy owner of The Krusty Krab. Although he exploits SpongeBob and is easily aggravated by his antics, he genuinely likes him and serves as a sometime mentor and confidence builder.
Male – All Ethnicities – 20 to 30
PLANKTON – The owner of Plankton's Chum Bucket, he is Krabs's chief rival, and relentlessly tries to put him out of business. A schemer and a plotter, and because of his microscopic size,
Plankton harbors a deep Napoleon complex. He speaks with perfect diction…and is a total jerk.
Male – All Ethnicities – 20 to 30
PEARL, THE TEENAGE WHALE – The lovely and intelligent daughter of Mr. Krabs, she is literally the largest teenager on the planet. Although she possesses the largest brain in Bikini Bottom, she is still immature and prone to tantrums. She is a typical teenager interested in cheerleading, the mall, loud music and boys and would rather be shopping than book keeping for her Dad's restaurant.
Female – All Ethnicities – 21 to 26
MRS. PUFF – A pufferfish and SpongeBob's teacher; when she gets excited her body expands to many times its' normal size and with SpongeBob as her perpetual student, her body gets quite a workout.
Female – All Ethnicities – 18 to 30
PATCHY THE PIRATE – Patchy is a human being who lives above water and therefore does not interact with the citizens of Bikini Bottom. He is a typical rough, rugged pirate, but his attempts to act the tough Pirate often appear more comedic than aggressive. He often serves as the narrator.
Male – All Ethnicities – 20 to 35″