Updated June 20th
For over one week Paul McCartney's social media accounts built up to announcing his 17th solo studio LP, Egypt Station – his first album in five years, following 2013's New – with cryptic posts that provoked much speculation (read the full scope of rumors and social media clues here). This post however includes only confirmed details, no rumors or speculation.
Below is all confirmably known information to date about the new album and songs.
Egypt Station References 1988 Artwork By Paul McCartney
In a press release issued June 20th Paul explained "I liked the words 'Egypt Station.' It reminded me of the [concept] 'album' albums we used to make. Egypt Station starts off at the station on the first song and then each song is like a different station. So, it gave us some idea to base all the songs around that. I think of it as a dream location that the music emanates from."
The name "Egypt Station" is recycled from the title of the 1988 painting by Paul shown below. It's not just the title he's repurposing. As can be seen by scrolling through this page, this painting serves as the basis for Egypt Station's album cover, "I Don't Know's" single artwork, and the lyric videos of both "I Don't Know" and "Come On To Me," as well as the yellow, orange and blue backgrounds of three of the images shared by Paul's social accounts in recent days. (Note that the image of the painting below is from Paul's website. The album and single artwork, videos and social teases use brighter hues, similar to the tones shown here from printed paperback copies of Paul McCartney's 1999 book Paintings.)
Paul is quoted on his website about his 1988 painting "Egyptian Station" (shown above), saying:
"My original inspiration was similar to a picture we were talking about the other day, with Egyptian symbols and shapes I got from looking at a reference book on Egypt. I was interested in the way they drew sunflowers, so two appear on the left and on the right. It was a nice shape, so I took that and then I also love the way they symbolize trees. I like the way they reduce a tree to just some very simple symbols."
In his book Paul McCartney: Paintings he elaborates:
"I like the way they [Egyptians] reduce the tree to just some very simple symbols." Paul continues, "I put the tree and the sunflowers in; and then the sun is another symbol that I took, and then the ibex, the animal there with long horns. I loved the horns. I think it's called an ibex. It's an antelope, a gazelle, or something. This sitting dog was another Egyptian shape. So I seated them there, and why I called it Egypt Station was because it looked like a station, like train lines at the bottom, and underneath that, the edge of the platform. In fact, that was taken from a piece of pottery."
"This is just a bit of design on the rim of some pottery. That is what it is taken from. And then the landscape is the the actual landscape of where I was. The sky and the clouds in the sky were the actual patterns: a very strange pattern of clouds, but they are very accurate, quite an accurate picture of how clouds were that day, and so I just copied them. And then the man – originally done by James, my son. When he was very young, he would occasionally do little pencil drawings on canvases; he had done a little pencil drawing of this man, and I liked it so much that I filled it in. So he was actually Jame's, that guy, but I painted it in."
Paul officially revealed Egypt Station's album cover – a collage based around his original painting – across all his social platform on June 20th:
Egypt Station Was Mostly Produced By Greg Kurstin
June 20th's press release also confirmed Egypt Station was recorded in Los Angeles, London and Sussex, and produced by Greg Kurstin (Beck, The Shins, Foo Fighters), except for one song produced by OneRepublic's Ryan Tedder (Beyonce, Demi Lovato, Maroon 5). McCartney first revealed he was working with Kurstin on BBC Radio 6 in March 2017. "I'm making a new album which is great fun. I'm in the middle of that," Paul told Matt Everitt while promoting the re-release of his 1989 album Flowers In The Dirt. "I'm working with a producer I first worked with two years ago on a piece of music I'm doing for an animated film," Paul continued, referring to Greg Kurstin and the soundtrack to a years-in-the-making movie adaption of his 2005 children's book High In The Clouds. A photo from these 2015 sessions showing Greg, Paul, his band and other collaborators including Lady Gaga was shared at the time on Instagram by the latter:
Paul explained to BBC 6 that Greg "went on to work with Beck and got Best Album of the Year [Grammy] with Beck. Then he went on to work with Adele and has just got Song of the Year, Record of the Year, with Adele, of course and just got Producer of the Year." Paul's account is slightly off. Greg had been working with Beck since 2013 on the material that became last year's Colors. Concurrently without Greg, Beck was also self-producing Morning Phase, released in 2014 and awarded Grammy Album of the Year in 2015. (Colors will not be eligible for Grammys until next year). However Paul is correct that in 2017 Greg won Producer of the Year and that his work with Adele earned him Record of the Year and Song of the Year for "Hello," and Album of the Year for 25. Greg was also one of twelve producers that worked on 2016's Album of the Year, Taylor Swift's 1989, but his contribution was not enough to qualify as a Grammy recipient. Greg has been Grammy nominated for his work with Sia, Kelly Clarkson and his own group, The Bird and the Bee, and has produced numerous hits. Suffice to say, Greg's an in demand producer – but then again, how else does one get to work with Sir Paul? "My only worry is, people are going to go, 'Oh there's Paul going with the flavour of the month,'" McCartney admitted to BBC 6.
Kurstin has spoken publicly about working on Paul's new album, telling Entertainment Weekly last September that "all I can say is that when he brings songs to the studio, it blows my mind that he's still coming up with the most amazing songs. I feel like he's topping himself."
Ryan has also spoken publicly about the sessions. "I'm really excited about the Paul McCartney stuff. Beyond happy, it's probably my favourite session ever," he told Schön! magazine last August. "I'd go as far as saying my favourite week in my life was working with Paul McCartney."
Paul explained how Ryan came to produce "Fuh You" on Egypt Station to DIY:
"It's not like I'm going around, checking the internet for who to work with next. There's always a little occurrence. So I'd been working with Greg [Kurstin] who's the main producer. I had a couple of weeks off but I was itching to keep going. My manager said, why don't you try someone else? I liked the idea of Ryan and I listened to [Beyoncé's] 'Halo' that he was part of.
So out of all the producers that were suggested, I liked Ryan, rung him up and we chatted. He said, 'What do you hope to get [out of this]?'. I was like, oh I don't know. And then I thought, come on Paul, don't be so shy. So I said, 'A hit?' And he was like 'Yeah! Now you're talking my language! The world loves a hit!' So that was our brief. To do something commercial. In a week, we ended up with three songs and one of them was 'Fuh You', which is on the album."
Egypt Station's Sessions Were Influenced By The 50th Anniversary Of Sgt. Pepper's Lonely Hearts Club Band
"There was so much on about it [the 50th anniversary of Sgt Pepper] – the programmes about how we made it," Paul explained to DIY. "I remember going up to the studio a couple of times with Greg and saying, oh well I was listening to this programme last night and I thought on 'Penny Lane' it was just one piano that I played but it turns out it's eight! We were goofing around on that, and it inspires you and makes you think you can go anywhere. It's still gonna sound like a piano, but sonically you can play with it. '…Pepper' was a big influence."
8 Of Egypt Station's 14 Tracks Have Been Confirmed To Date
Two songs from Egypt Station are currently streaming online: 'I Don't Know' and 'Come On To Me' – watch their lyric videos below. Another six track titles have also been confirmed: "Fuh You," "Happy With You," "People Want Peace" and "Despite Repeated Warnings," along with opening and closing instrumentals "Station I" and "Station II." (The short teaser video posted on all of Paul's social media accounts June 18th may contain a few seconds of "Station I," though that has been neither confirmed nor denied). Additionally MPL copyrighted two new songs last year "Let Myself Down" and "Special Day," though it has not been confirmed if they will appear on Egypt Station. (Rumors about other songs – which may or may not be on Egypt Station – were previously outlined here). To date only a few details are known about the confirmed songs. According to DIY 'Despite Repeated Warnings' "goes off on sonic tangents in a similar way to 'A Day In The Life'." Paul's June 20th press release reveals:
"14 songs combine to convey a unique travelogue vibe. Between the opening and closing instrumentals 'Station I' and 'Station II', each song finds Paul capturing a place or moment before transporting the listener seamlessly to the next destination. Stops along the way include an acoustic meditation on present day contentedness ('Happy With You'), a timeless anthem that would fit on virtually any album of any McCartney era ('People Want Peace'), and an epic multi-movement closer clocking in at seven minutes with a song suite structure harkening back to the days of Paul's previous combos ('Despite Repeated Warnings'). The result is a kaleidoscopic journey through myriad musical locales and eras, yet firmly rooted in the here and now – with Paul's singular unmistakeable melodic and lyrical sensibility serving as a guide."
Paul live debuted "Come On To Me" (mistakenly identified across the internet as "Come Home To You") during a surprise show at Philharmonic Pub, a small joint in Liverpool, on June 9, 2018.  "This hasn't been released yet. … It's the first time we played it for anybody," McCartney said before launching into the tune. Watch below:
2 Egypt Station Songs Released June 20th As Double A Single
A press release issued June 19th confirmed "the first tastes of Paul's brand new studio album due out later this year on Capitol Records" will be two songs released as a double A-side single on June 20th: 'I Don't Know' (described as "a plaintive, soul-soothing ballad") and 'Come On To Me' ("a raucous stomper that fans that first spark of chemistry into a rocking blaze"). Concurrently Paul's social media accounts posted the artwork for the single. Below see the the single artwork and watch the official lyric videos for both songs: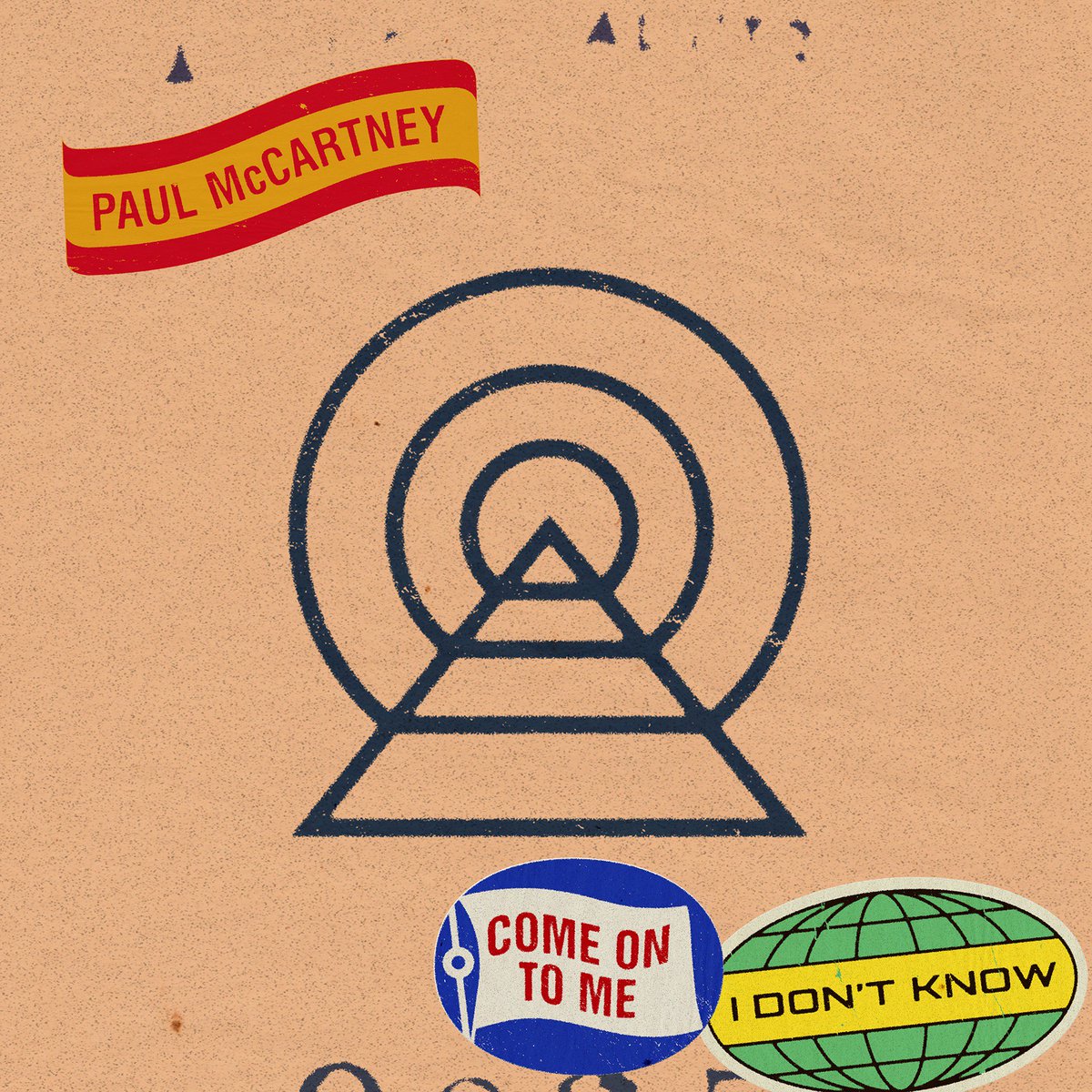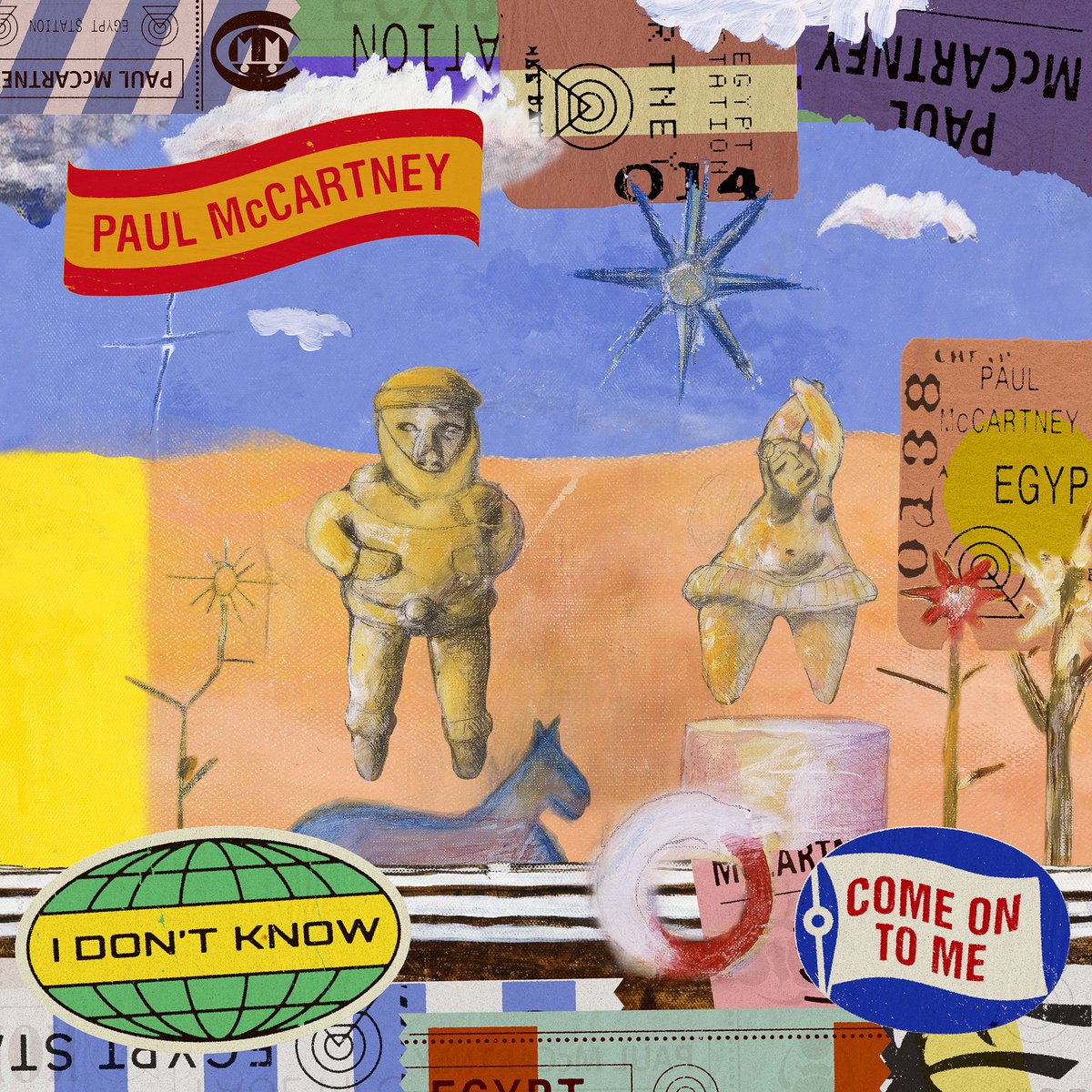 Egypt Station's Release Date Confirmed September 7, 2018

Paul first confirmed a new project called Egypt Station on social media, then issued an official statement that his "new album is slated for fall 2018 release on Capitol Records." On June 20th a listing for a new Paul McCartney album called Egypt Station briefly surfaced, then disappeared on Amazon.com (as can be seen in the screenshots above and below), revealing a release date of September 7, 2018 on Capitol Records. On June 21st that release date was confirmed, along with the reveal of the album cover, and the Amazon page was made public again. Additionally several editions became available for preorder through his website.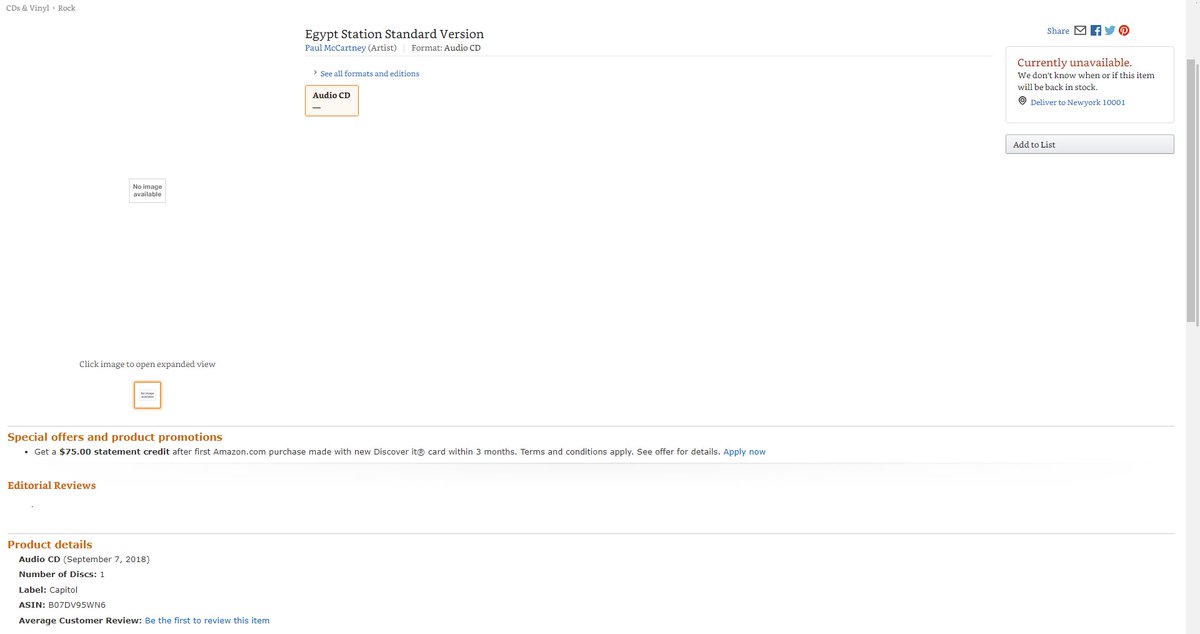 'Brand New Material' Will Be Performed June 21st On CBS' Late Late Show With James Corden "Carpool Karaoke"
CBS confirmed Paul McCartney will appear on the June 21st Late Late Show With James Corden in a Carpool Karaoke segment. The episode – which The Foo Fighters are also set to appear – will feature James and Paul singing a medley of Beatle hits and some "brand new material" while driving around Liverpool according to a statement issued by CBS on June 13th. A preview of the segment was released June 18th. Watch it below: