"The first half of the year was very low key as far as Beck and travel," Beck's longtime keyboardist Roger Joseph Manning recently said in an interview with linkedin, "but now the new album is about to come out."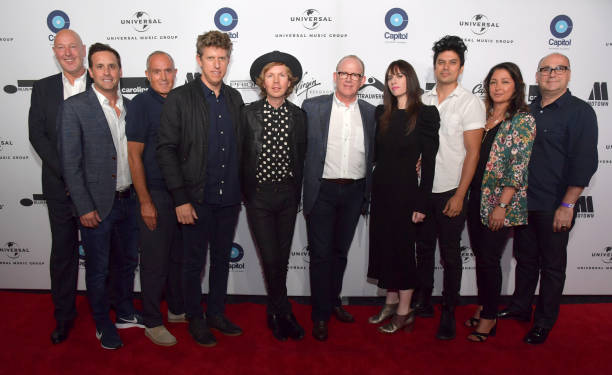 Greg Kurstin and Beck at Capitol Congress on August 9th
The closest fans have come to hearing new original music from him in 2017 so far is the surfacing of a previously unheard 1993 cassette "album" (definitely not new, just unreleased for decades) and two tracks recorded for a 2011 film (also not so new, but new to fans). Although Beck toured some and contributed covers to American Epic and Resistance Radio: The Man In The High Castle Album, 2017 has indeed been low key for Beck. That's about to change. The music video for Beck's next single 'Up All Night' premiered August 9th at Hollywood's Arclight Cinemas during Capitol Congress, the legendary record label's annual all-day conference. With final edits of the video just completed, it was announced at Capitol Congress it will be released to the public as Beck's next music video in advance of his new album Colors. Although the song is not exactly new either (last year it appeared in the video game 'FIFA 17' as well as a commercial for Fossil wristwatches; listen to "Up All Night" and watch the ad here), it has yet to been officially released. Also at Capitol Congress, Beck spoke in praise of Greg Kurstin, co-producer of Colors.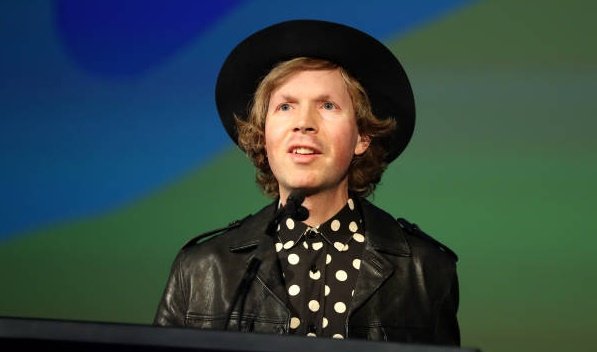 Beck speaking at Capitol Congress on August 9th
As previously reported by The Future Heart, Colors is scheduled for release by Capitol Records on October 13, 2017 (the album title and release date was revealed accidentally by Bullmoose's online store last month). The name was officially announced August 10th in Rolling Stone's preview of the album (the exact release date has yet to be officially revealed and is still subject to change, October 2017 has been officially announced though). Beck tells Rolling Stone, "these are complex songs all trying to do two or three things at once. It's not retro and not modern. To get everything to sit together so it doesn't sound like a huge mess was quite an undertaking." With Prince and psychedelic-era Beatles among Colors "key influences" according to Q, Beck has repeatedly spoken over the past several years about his intention for this album: to make lively, upbeat songs that will be exciting to perform in concert. According to Bullmoose's briefly public pre-order listing, the regular vinyl edition's list price is $19.97, while a deluxe vinyl version lists at $59.98 (prices of course subject to change, as they haven't even been officially announced yet).
Leave it to Beck to begin the updating of his website in anticipation of the album's release on the same day the title Colors was officially announced with the image of a big white hexagon against a black background. (A black and white web design for the Colors album. Get it?)
Colors' tracklist and previews of the songs follow below.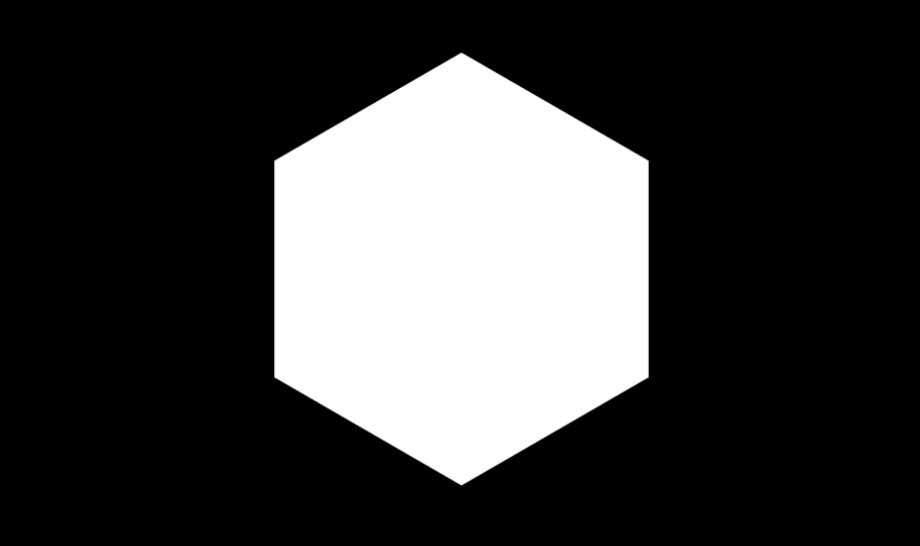 Tracklist
As with the release date, the tracklist hasn't been officially announced yet and is still subject to last minute changes.
Colors (4:21)
7th Heaven (5:00)
I'm So Free (4:07)
Dear Life (3:44)
No Distraction (4:32)
Dreams (Album Version) (4:56)
Wow (3:42)
Up All Night (3:10)
Square One (2:55)
Fix Me (3:13)
An unreleased song registered with ASCAP in 2015 called "We Could Have It All" that Colors' co-producers Beck and Kurstin share a writing credit with P!NK (and thus speculated as a possibility for the album) is not on the album.
Seventh Heaven
This "chiming anthem about falling in love" was described by Q as a "lost '80s pop classic" and Rolling Stone as "a chiming anthem about falling in love."
Dear Life
This "funked-up, later period Beatles-styled ballad" stands apart from the otherwise upbeat songs of the album. Beck says "Dear Life is just about the inevitable turmoil of being alive. Like, can somebody throw me a lifeline here?" The New York Times describes it as "a late-Beatles-esque existential cry;" Q as "lush Beatles-like psychedelia spiked with an existential cry-for-help for a lyric." 
"Dear Life" sample lyric
"the mincemeat of the dreams you hung your hopes on."
No Distraction
Described by Rolling Stone as "a dance-y, Talking Heads-like stomp" and by Q as "a self-help cry in the face of 21st century overload," Beck says of "No Distraction:"
"Anybody who has a phone or computer lives with the distractions pulling you this way and that. We haven't figured out how to have access to everybody and everything all the time and how it affects us physically and neurologically. Or at least I haven't. My analogy to friends has been that I feel as if somebody has removed the front door of my house, permanently."
Dreams and Wow
"Dreams" was released in June 2015; "Wow" in June 2016. Both have become part of Beck's live repertoire. No need for a preview here. Coverage of each release can be found here and here respectively.
Giddy up!
Up All Night
"Up All Night" was also "released" (if inclusion in a video game counts as a "release"). It has yet to be officially released, though will be in the near future, as aforementioned the third single in advance of Colors. 
Stream the version that surfaced last year here (it has been speculated the single and album versions will be different, more refined mixes, than the early version of the track streaming at this link).
"Up All Night" sample lyric
"When you get the rhythm and words all make you cold
When you break it down and this world is all you know
Hands up, you're waving around and get yourself together
When you count the dominoes falling, it's time to go
Now I'm feeling so far away
I see the colors and all the kids going home
Night is crawling into the day
I hear my voice ringing
The summertime singing:
I just wanna stay up all night with you …."
Fix Me
Slated as Colors' closing track, it appears to reprise a theme established early in the album on the track "I'm So Free."
"Fix Me"sample lyric
"I don't mind if the sea washes over the city tonight
I'm set free"
Much more information still to come!
Follow facebook/TheFutureHeart and twitter/TheFutureHeart for updates. And when in doubt refer to whiskeyclone.net, the ultimate reference website for all things Beck.