March 22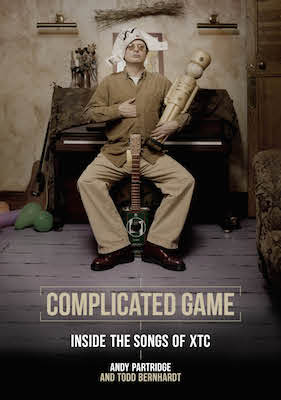 Complicated Game: Inside the Songs of XTC – Andy Partridge and Todd Bernhardt
An unprecedentedly revealing and instructive guide to how songs and records are made.
Slash: A History of the Legendary LA Punk Magazine: 1977-1980 – J.C. Gabel and Brian Roettinger (editors)
Facsimile reproductions of every cover from the magazine's run and reprints of some of its best articles and interviews interspersed with new essays and oral histories from John Doe, Exene Cervenka, KK Barrett, Pat Smear, Thom Andersen, Gary Panter, Vivien Goldman, Richard Meltzer, Cali DeWitt, Nancy Sekizawa, Bryan Ray Turcotte, Claude Bessy, Ann Summa and Allan MacDowell.
March 24
Blondie's Parallel Lines (33 1/3) – Kembrew McLeod
An account of Blondie's rise also serving as an alternative history of 1970s American popular music, challenging the conventional wisdom that dismissed disco while at the same time elevating punk's pop influences.
March 29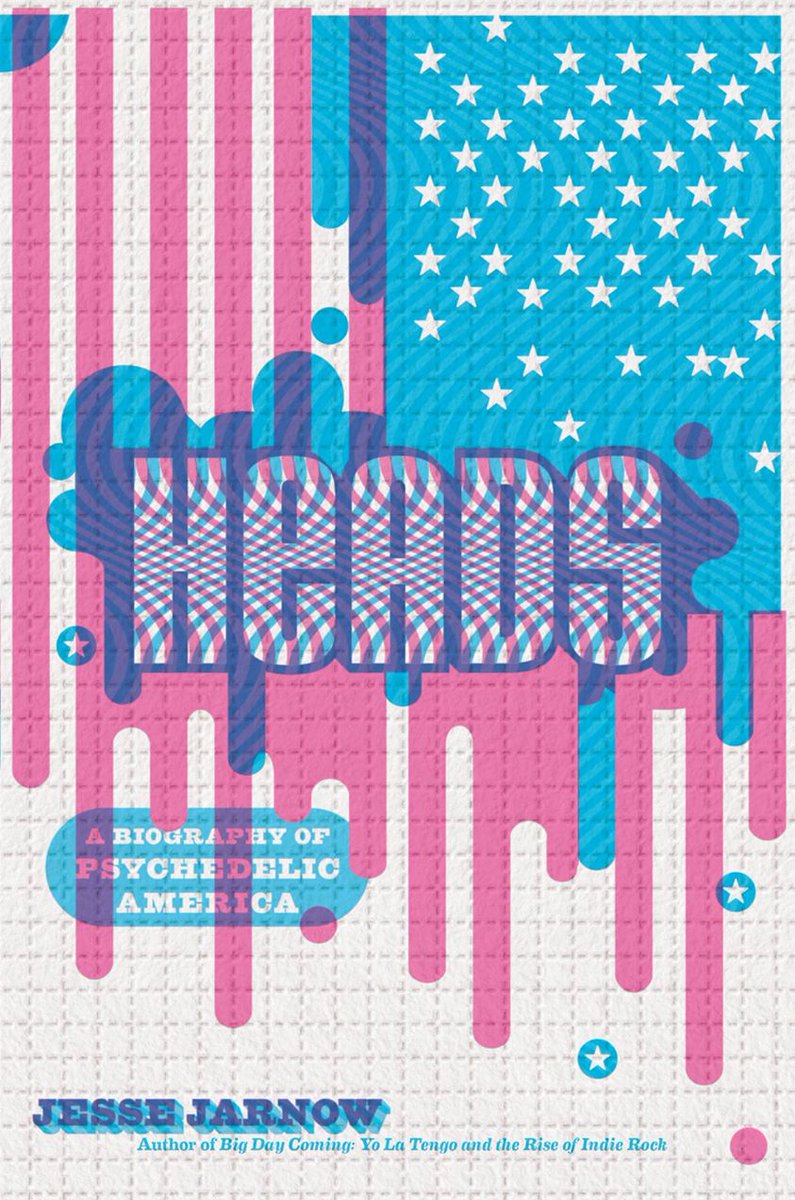 Heads: A Biography of Psychedelic America – Jesse Jarnow
Through a collection of fast-paced interlocking narratives, it animates the tale of an alternate America and its wide-eyed citizens: the LSD-slinging graffiti writers of Central Park, the Dead-loving AI scientists of Stanford, utopian Whole Earth homesteaders, black market chemists, government-wanted Anonymous hackers, rogue explorers, East Village bluegrass pickers, spiritual seekers, Internet pioneers, entrepreneurs, pranksters, pioneering DJs, and a nation of Deadheads.
The Cavern Club: The Rise of the Beatles and Merseybeat – Spencer Leigh (Paul McCartney – Foreword)
From the early days as a jazz club, through the Beatles years and the dramatic openings and closings, every page of this book about the Cavern Club abounds with wit and insight.
April 1
Going Underground: American Punk 1979–1989 – George Hurchalla
The most comprehensive look yet at America's nationwide underground punk scene, the self-sustaining grassroots movement rooted in seedy clubs, rented fire halls, xeroxed zines, and indie record shops.
Dancing Barefoot: The Patti Smith Story – Dave Thompson
A measured and enthusiastic account of Smith's career guided by interviews with those who have known her — including Ivan Kral, Tom Verlaine, Richard Lloyd, John Cale, and Jim Carroll — and most of all, Patti's own words.
Mary Wells: The Tumultuous Life of Motown's First Superstar – Peter Benjaminson
Wells' whole story, complete with never-before revealed details about the sex, the violence, and the drugs in her life — and her hits that captivated the world.
Toni Tennille: A Memoir – Toni Tennille with Caroline Tennille St. Clair
A visceral account of Toni Tennille's life from her childhood in the segregated South to her thrilling rise to pop music fame to where she is now: no longer one-half of a famed couple, but a stronger woman for all she has experienced.
April 5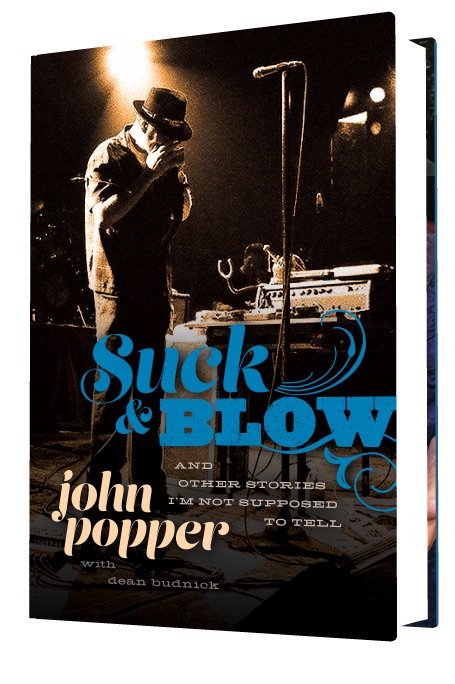 Suck and Blow: And Other Stories I'm Not Supposed to Tell – John Popper with Dean Budnick
John Popper recounts his early days of musical discovery, shares a forthright assessment of his longstanding battle with obesity, and discusses a range of topics, including life as a gun enthusiast, the vibrant New York music scene of the late '80s and early '90s, his wide- reaching political views, and his romantic travails. Throughout these pages, Popper calls some musicians out, praises others, and talks about his successes and failures in a self-deprecating, laugh-out-loud voice.
Kill 'Em and Leave: Searching for James Brown and the American Soul – James McBride
Brown's rough-and-tumble life, through McBride's lens, is an unsettling metaphor for American life: the tension between North and South, black and white, rich and poor.
Delta Lady: A Memoir – Rita Coolidge with Michael Walker
A rich, deeply personal memoir that offers a front row seat to an iconic era.
April 12
1966: The Year the Decade Exploded – Jon Savage
Exploring canonical artists like The Beatles, The Byrds, Velvet Underground, The Who and The Kinks, 1966 also goes much deeper into the social and cultural heart of the decade through unique archival primary sources.
Hamilton: The Revolution – Lin-Manuel Miranda
Miranda, along with cultural critic and theater artist Jeremy McCarter, traces the hit musical's development from an improbable perfor­mance at the White House to its landmark opening night on Broadway six years later.
Your Song Changed My Life: From Jimmy Page to St. Vincent, Smokey Robinson to Hozier, Thirty-Five Beloved Artists on Their Journey and the Music That Inspired It – Bob Boilen
From the creator of NPR's All Songs Considered and Tiny Desk Concerts comes an essential oral history of modern music, told in the voices of iconic and up-and-coming musicians.
NOFX: The Hepatitis Bathtub and Other Stories – NOFX with Jeff Alulis
Alongside hilarious anecdotes about pranks and drunkenness and teenage failures—featuring the trademark NOFX sense of humor—the book also shares the ugliness and horror the band members experienced on the road to becoming DIY millionaires.
April 21
Grateful Dead's Workingman's Dead (33 1/3) – Buzz Poole
Based on research, interviews, and personal experience, this book probes the paradox at the heart of the band's appeal: the Grateful Dead were about much more than music, though they were really just about the music.
New Kids on the Block's Hangin' Tough (33 1/3) – Rebecca Wallwork
Journalist and New Kids fan Rebecca Wallwork sets out to analyze the quality of Hangin' Tough with the help of music cognition experts, critics, producers and music industry pros.
April 26
Under the Big Black Sun: A Personal History of L.A. Punk – John Doe with Tom DeSavia and friends
X bassist John Doe explores the nascent Los Angeles punk rock movement and its evolution to hardcore punk with chapter-length tales from the authors along with personal essays from famous (and infamous) players in the scene: Exene Cervenka (X), Henry Rollins (Black Flag), Mike Watt (The Minutemen), Jane Wiedlin and Charlotte Caffey (The Go-Go's), Dave Alvin (The Blasters), Chris D. (Flesh Eaters), Jack Grisham (TSOL), Teresa Covarrubias (The Brat), Robert Lopez (The Zeros, El Vez), as well as scenesters and journalists Pleasant Gehman, Kristine McKenna, and Chris Morris.
Bowie – Steve Schapiro (Photographer)
Portraits from an epic 1974 photo shoot in Los Angeles.
Raymond Pettibon: Homo Americanus: Collected Works – Raymond Pettibon
Over 600 works from every part of the artist's career, the majority of which have never been published before, arranged thematically in 32 chapters.
May 1
Time And A Word: The Yes Story – Martin Popoff
Key events from the birth of Jon Anderson (1944) to the present day in painstaking detail.
May 3
Paul McCartney: The Life – Philip Norman
The definitive Paul McCartney biography, written with his approval by bestselling biographer Philip Norman.
Seeing the Real You at Last: Life and Love on the Road with Bob Dylan – Britta Lee Shain
An intimate and elliptical memoir of Britta and Bob's time together, at home in Los Angeles and on tour with Tom Petty and the Grateful Dead, offering a unique portrait of the romantic, earthbound, and poetic soul trapped in the role of Being Bob Dylan.
Unashamed – Lecrae Moore
The Christian rap artist holds nothing back as he divulges the most sensitive details of his life, answers his critics and shares intimate handwritten journal entries.
May 17
Your Favorite Band Is Killing Me: What Pop Music Rivalries Reveal About the Meaning of Life – Steven Hyden
Each chapter focuses on a pop music rivalry, from the classic to the very recent, and draws connections to the larger forces surrounding the pairing. Through Hendrix vs. Clapton, Hyden explores burning out and fading away, while his take on Miley vs. Sinead gives readers a glimpse into the perennial battle between old and young.
May 19
Sleater-Kinney's Dig Me Out (33 1/3) – Jovana Babovic
The narrative of Dig Me Out from its inception in Olympia to its recording in Seattle and its reception across the United States.
Geto Boys' The Geto Boys (33 1/3) – Rolf Potts
Charting the rise of the Geto Boys from the earliest days of Houston's rap scene, Rolf Potts documents a moment in music history when hip-hop was beginning to replace rock as the transgressive sound of American youth.