Beck joined Instagram on May 18th under the moniker midisaxstreetcred. The humorous name referred to the cheese rep of MIDI keyboards programmed to imitate saxophones, or the equally cheesy sound of MIDI wind controllers (like the one shown below, right via inner-magazines.com). 
Beck's bassist and right hand music man Justin Meldal-Johnsen guided him onto the social network and the following day Mr. MIDI Sax made his Instagram debut, a photo of a 1981 Dodge captioned "the family car c.1986."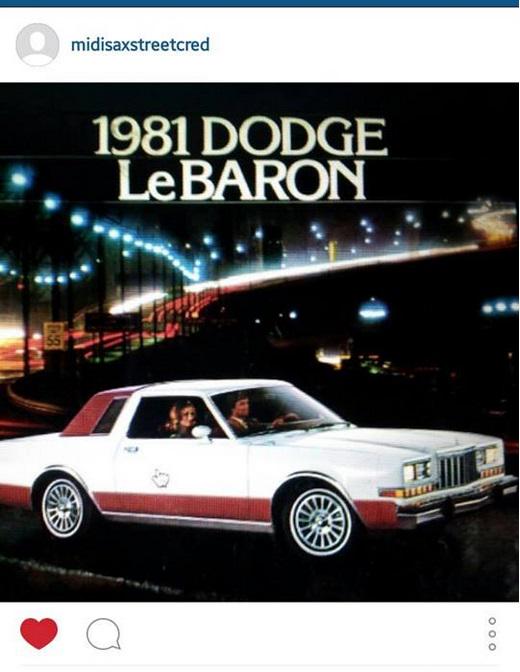 The account wasn't fully set-up or known about its first few days and despite Justin confirming it was Beck, its lack of bio and profile photo – and that Beck mostly posted grainy, obscured images (no selfies) – made some fans skeptical it was an authentic account. It gained wider visibility and credibility (no pun intended) after changing to simply instagram.com/beck on May 22nd and a profile pic was added May 24th, the same day the account was verified by Instagram. Beck posted several times between May 20th and 21st, though not at all since May 23rd. Beck's sense of humor subtlety comes across in these posts, bearing comparison to how some of his lyrics defy literal interpretation to evoke a quirkier, more surreal perspective. Which leads us back to the curiosity of its humorous, original account name. Could "MIDI sax street cred" be a lyric on his upcoming album, even its title? Or, though less probable, maybe MIDI sax will be to the new record what strings were to Morning Phase. Only time will tell but this after all is the sound of the future.
https://instagram.com/p/27AjKjGvZa/
https://instagram.com/p/29ec5wmvfG