What would rock radio be like if the FM dial hadn't been chewed up by media monopoly and spit back out as background filler gapping the spaces between beer ads? It would probably sound something like Beyond Beyond Is Beyond. Beyond computer-generated playlists. Beyond categories. Beyond commercial restrictions. Beyond expectations or any predictability of what song will play next? Maybe an obscure '60s garage record; maybe an up-and-coming psych band; maybe a '70s prog masterpiece. "Beyond Beyond Is Beyond" is beyond beyond. Or at least it was.
East Village Radio, the 11-year-old Internet radio station that broadcasts Beyond Beyond Is Beyond and similar free wheelin' shows, will cease to exist after this week. "Popularity hasn't been an issue with East Village Radio, who counted more than 1 million listeners worldwide a month (this after starting as a short-lived 10-watt FM radio station in April 2003)," reports evgrieve.com. "However, under the Congressional Digital Music Copyright Act of 1998, Internet broadcasters must pay a digital performance royalty for every listener." East Village Radio CEO Frank Prisinzano told the site, "after doing some projections, we see that it is going to be very, very difficult for us to continue to break even." General manager Peter Ferraro added, "We pay a higher rate for royalties and licensing than Pandora pays. We live in a world where these behemouth music-streaming services keep going in for more capital. "It's almost like we are being penalized for our growth. It's very difficult for an independent medium music company to survive in a world where Apple is paying $3.2 billion for Beats by Dre."
MGMT appeared on East Village Radio to give away tickets to their homecoming at Barclays Center last December, Lou Reed called in to the station and over the years Richard Hell and John Lydon stopped by the small store front studio at 19 First Avenue to appear on the air. But for the past half decade the must hear show on the channel has been Beyond Beyond Is Beyond, which airs its farewell show today.
Hosted by Mike Newman, the show was self-described as "cage-free rock & roll: the primordial pulse and rhythm of rock music without all those unsightly boundaries." Mike's comments on Tame Impala from 2010 are just an apt a description. "I guess it's good to know that people who might not usually listen to psych music are able to dig this," he wrote at the time. "I'm telling ya, music's seeing a rebirth…moving further away from the business model and inching closer to the creative."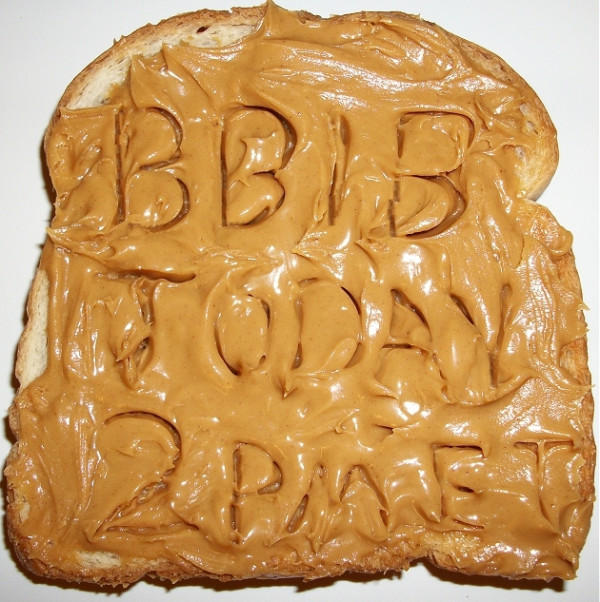 Before Tame Impala soundtracked the world's biggest music festivals or Foxygen blew up the blogosphere they were highlights of Mike's shows. Beyond Beyond Is Beyond's playlists mixed classics and new music with crate diggers' dream obscurities – from, say, The Groundhogs, Jade Warrior, Amon Duul or Moby Grape. In fact all those artists were played on the February 2, 2012 episode, which featured Yellowbirds live in the studio. With Hopewell and Dungen being among the earliest guests in the show's history, the show hit an incredible stride around 2012. Over the past few years legends (Jack Bruce, Donovan) and the best of the next generation of psych rockers (Foxygen, Quilt, Yellowbirds) alike have all appeared on Beyond is Beyond – all perfectly engaged by Mike's laid back, quirky and comical interview style. Sure, maybe their marketing budget wasn't the best – but the music was…
Over the next few days before the archive gets taken down do yourself and listen to the best of Beyond Beyond Is Beyond. Here's The Future Heart picks:
June 10, 2010 – Ian Anderson of Jethro Tull interview 
August 12, 2010 – Dave Brock from Hawkwind interview
August 26, 2010  – ATP organizers interview
September 2, 2010 – Nicole Atkins interview and performance
September 16, 2010 – Mondo Drag interview and performance 
September 30, 2010 – Alice Cooper interview 
May 3 , 2011 – The Entrance Band interview and performance 
June 23, 2011 – Smoke Fairies interview and performance
November 10, 2011 – Woodsman interview and performance 
January 12, 2012 – Amen Dunes interview and performance 
January 26, 2012 – Steve Howe of Yes interview 
February 2, 2012 – Yellowbirds interview and performance 
February 9, 2012 – Quilt interview and performance 
February 23, 2012  – Foxygen interview and performance 
April 12, 2012 – Citay interview and performance 
April 19, 2012 – Donovan interview and performance 
June 14, 2012 – Jack Bruce or Cream interview 
August 24, 2012 – Hopewell world première
March 4, 2014 –  Sleepy Sun interview