"Woodstock '94″ commemorated the 25th anniversary of its namesake – the most famous music festival of all time – at Winston Farm in Saugerties, NY. Now 20 years later a music fest is returning to that same farm (which was also proposed as the site of the original 1969 event, but denied permits).
Best known for running Camp Bisco, Lights All Night and CounterPoint, MCP Presents will debut the "Hudson Project Music And Arts Festival" on July 11 – 13, 2014 with over 85 musical acts and 500 artists on four stages along with art installations, art performers, craft villages, amusement rides, yoga classes, drum workshops and a Frisbee golf course. Although none of the lineup has been released yet, local paper The Times Herald-Record listed a "tentative acts" roster that was submitted by the festival organizers to the town as part of their approval process. To be clear, it could be none of these acts will actually be booked, but at the very least they hint at the types of artists the festival is seeking.
UPDATE – The Flaming Lips, Modest Mouse and Kendrick Lamar will headline the inaugural Hudson Project. The lineup also includes Bassnectar, Atmosphere, Majical Cloudz, Flying Lotus and a DJ set by Moby, among many other performers. Tickets for the festival go on sale Friday at 11 a.m. here.
The official line-up will be released  Tuesday, April 1, 2014. Follow at twitter/hudson_project, facebook/TheHudsonProject, and instagram/hudsonproject. This is how the festival describes itself on facebook: "You can expect an interactive experience from the moment you arrive on-site, featuring: the ultimate fusion of over 85 genre-defying musical acts on 4 stages; a 5th interactive performance area; large scale art installations; an art village; a selection of gourmet foods, wine, craft beers, and specialty cocktails from the Hudson Valley area; a wide range of camping options from pre-set up Glamping tents to DIY choices… The beautiful festival site is set against the backdrop of the magical Catskill Mountains, just a short distance from New York City and all other major metropolitan areas across the Northeast."
Want to help promote #TheHudsonProject?! Apply for a College Ambassador Program here.
The Hangout Fest will return to Gulf Shores' public beach area for its fifth year on May 16-18 with three new Gulf-access points and expanded crowd capacity.  Capped at 35,000 since its inaugural festival in 2010, promoter Shaul Zislin finally convinced Gulf Shores City Council to up the limit to 40,000 and grant Gulf access to the fest. Alabama.com reports these new beach areas will be corporate-sponsored oasis-like areas limited to 100 people at a time with one of the three areas being "Viacom Broadcast Center" for MTV's broadcast. As a result of the expansion a new stage has been added, allowing more acts and more crowd space at each stage. On the flipside, Alabama.com also reports parking near the festival site is limitedand one of the five shuttle lines is nearly sold old.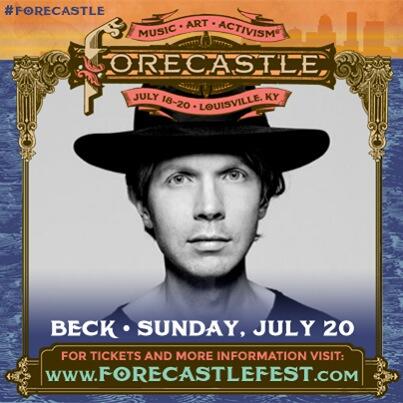 Also on April 1st, Forecastle will announce its daily lineups ahead of day tickets going on sale April 4th.
Sasquatch! Music Festival tried the idea of a second weekend in 2014, but due to a lack of ticket sales, has had to cancel it. The concept was innovative; whereas most second weekends of music festivals immediately follow the first weekend, Sasquatch! was planning to have its first shows over Memorial Day Weekend and its second group of shows over Fourth of July Weekend.
Enter to win a pair of tickets to Moog Fest and see the Warp Showcase by subscribing here.
Memphis, TN's Beale Street Music Festival announced its 2014 lineup for May 2nd – 4th at Tom Lee Park: Foster the People, Grouplove, Motörhead, Alabama Shakes, Pretty Lights, Avenged Sevenfold, Kid Rock, Snoop Lion, The String Cheese Incident, STS9, Jerry Lee Lewis, and many more.
Lollapalooza revealed its full lineup for 2014. Eminem, Skrillex, Kings of Leon and Arctic Monkeys will headline; the complete roster is here. Before the line-up was even announced general admission three-day passes sold out within an hour and single-day passes sold out in just two hours.