Sean Lennon is currently on the second leg of his tour supporting Midnight Sun, The Ghost of a Saber Tooth Tiger's superb new album. As luck would have it these dates have Sean and crew opening for Beck – great because fans get to see the artists behind two of 2014's best records at one show, but also because Sean appears from his social media posts to be somewhat of a Beck fanboy! (Aren't we all?)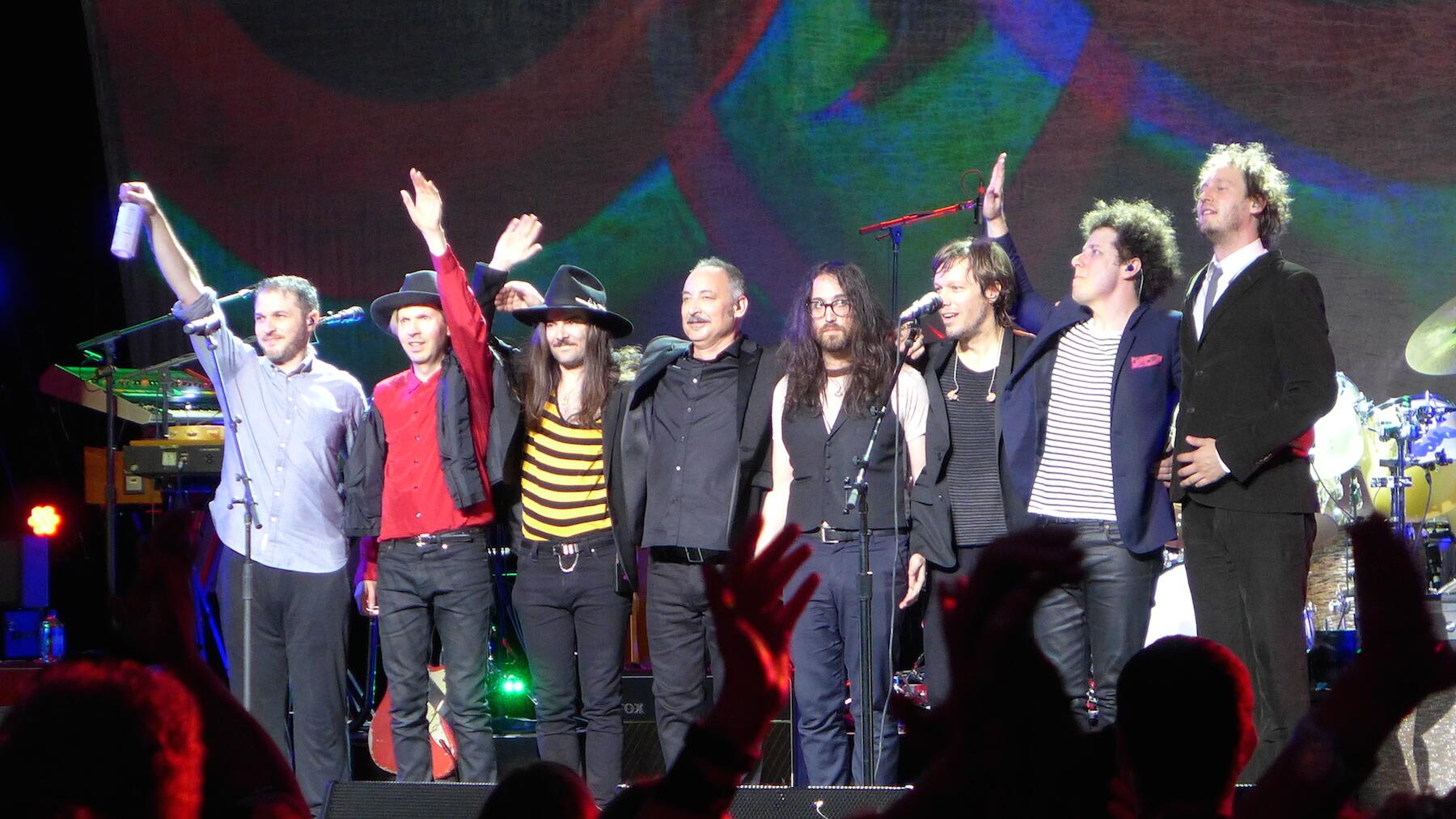 Sean has also joined Beck on stage a few times, most notably for a cover of "1999" in Montreal on June 25th – the only time Beck has played the Prince classic to date, ever! For these reasons – plus that both acts are playing great and Beck has surprised fans with the return of  "Sexx Laws" and "Hell Yes" – all parties involved can rejoice in the news that Ghost of a Saber Tooth Tiger has been added to Beck's July dates.
For those keep track, Sean previously joined Beck on stage at the Jones Beach stop of the Americanarama tour last July. Actually he guested on the encore of Wilco's set, by which point Beck was already himself a guest. Sean sang "Yer Blues" (with Beck on harmonica) and "Tomorrow Never Knows" (Beck played tambourine and sang backup).
Below is some of the amusing side stage Beck action from the current tour shared by Lennon with his followers:
Follow Sean on twitter and instagram and catch an upcoming show if you can!
Monday 6/30/14 – Hammerstein Ballroom, New York, NY
Tuesday 7/1/14 – Central Park Summer Stage, New York, NY
Friday 7/11/14 – The Uptown Ampitheatre at The Music Factory, Charlotte, NC
Saturday 7/12/14 – Thomas Wolfe Auditorium, Asheville, NC
Monday 7/14/14 – Ryman Auditorium, Nashville, TN
Wednesday 7/16/14 – The Pageant, St. Louis, MO
Saturday 7/19/14 – DeVos Hall, Grand Rapids, MI
Tuesday 7/22/14 – Fox Theatre, Atlanta, GA
Wednesday 7/23/14 – The Red Hat Ampitheatre, Raleigh, NC
Saturday 7/26/14 – Providence Performing Arts Center, Providence, RI