Joy Division​ and New Order​ bassist Peter Hook formed Peter Hook and The Light in May 2010 with David Potts (guitar) – his former bandmate in Revenge and Monaco – and his son Jack Bates (bass), along with Andy Poole (keyboards) and Paul Kehoe (drums). Throughout this decade they've performed several of Hook's classic bands' classic albums in their entireties at various shows and come April 22nd, Record Store Day, they're issuing several previously unreleased live recordings of these performances in the UK (imported versions will apparently be available in the US on April 28th). There's nine LPs in all, with two to three live volumes covering each of four classic albums: Joy Division's Closer and Unknown Pleasures, and New Order's Movement and Power, Corruption & Lies. Album artwork, tracks and more details are below. Note the different colored vinyl for each.
Peter Hook And The Light – Closer: Live in Manchester Vol. 1 & 2
Volume 1 on white 140 gram vinyl, Volume 2 on grey 140 gram vinyl, sold separately; 2000 copies; recorded in Manchester, 2011; includes "Transmission," "These Days" and "Love Will Tear Us Apart."
  4. From Safety to Where…?
  10. Love Will Tear Us Apart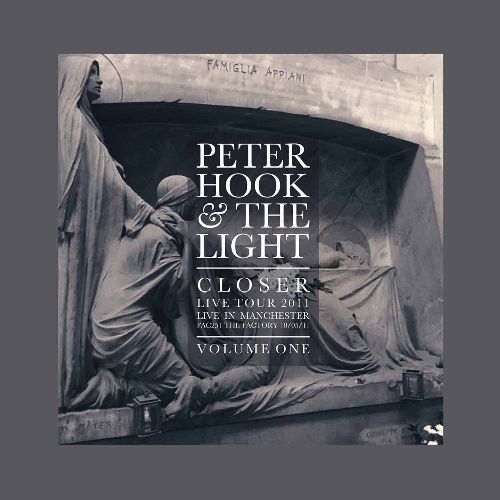 Peter Hook And The Light – Unknown Pleasures: Live in Leeds Vol. 1, 2 & 3 
Volume 1 on grey 140 gram vinyl, Volume 2 on white 140 gram vinyl; Volume 3 on grey 140 gram vinyl, sold separately; 2000 copies; recorded in Leeds Cockpit, 2012; includes "Transmission, "Love Will Tear Us Apart" and "Ceremony."
  6. Love Will Tear Us Apart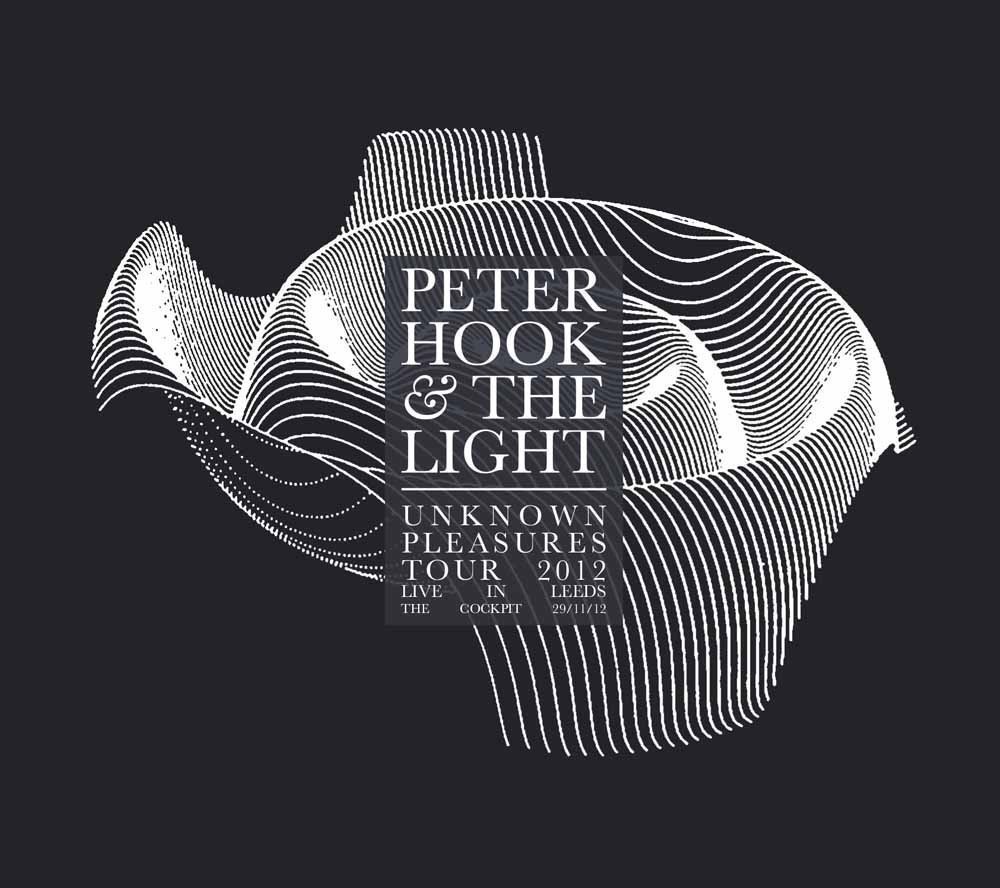 Peter Hook And The Light – Power, Corruption and Lies: Live in Dublin Vol. 1  & 2
Volume 1 on white 140 gram vinyl, Volume 2 on red 140 gram vinyl, sold separately; 2000 copies; recorded in Dublin, 2013; includes "Blue Monday" and "Love Will Tear Us Apart."
  1. Everything's Gone Green
  7. Love Will Tear Us Apart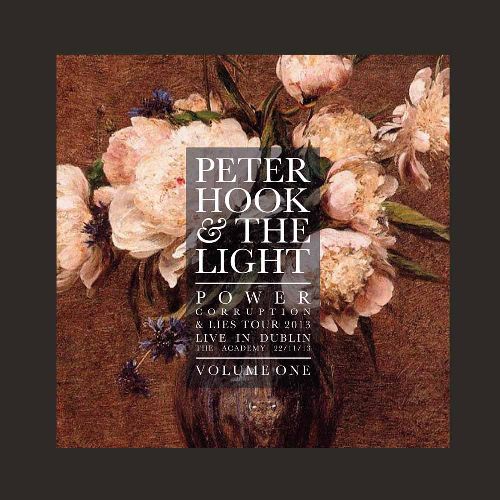 Peter Hook And The Light – Movement: Live in Dublin Vol. 1 & 2
Volume 1 on blue 140 gram vinyl, Volume 2 on white 140 gram vinyl, sold separately; 2000 copies; recorded in Dublin, 2013; includes "Ceremony" and "She's Lost Control."