Two previously unreleased recordings by The Smiths will be paired together for a new 7" single, one of the most anticipated Record Store Day 2017 releases. A demo mix of The Queen Is Dead's "The Boy With the Thorn in His Side" will be released with an "early Drones version" of "Rubber Ring," originally on Smiths' comp Louder Than Bombs. The limited edition of 5000 in the US (12,000 worldwide) will be released in a sleeve featuring a picture of actor Albert Finney. There appears to be more like this on the way: its UK listing notes it's "building towards the overall plan for The Queen is Dead releases next year."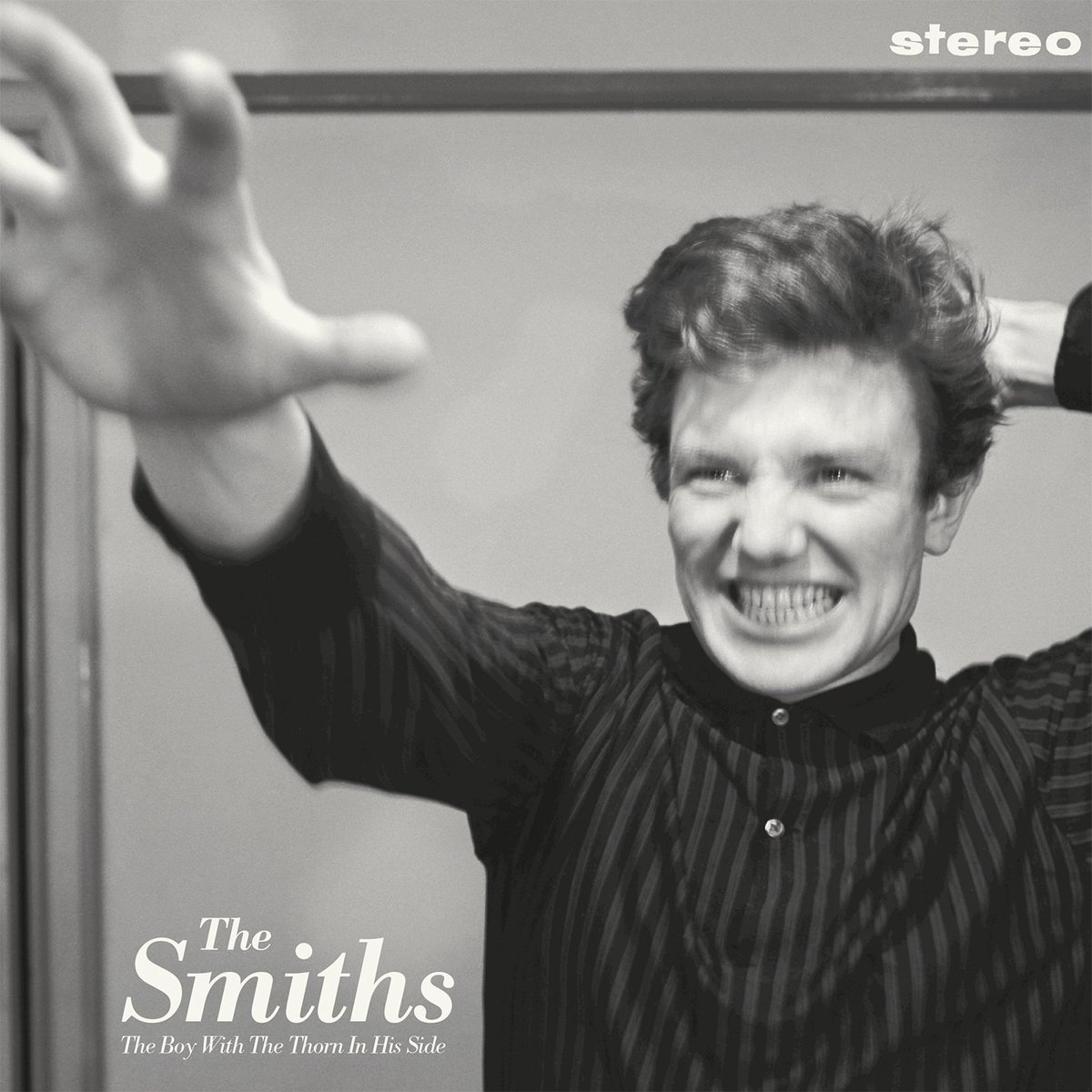 In related news, Johnny Marr has reunited with The The, one of his post-Smiths bands, for what's being billed as their first new single in 15 years. That's not entirely true: The The released a download-only song called "Mrs. Mac" in 2007 and a new remix of "Giant" in 2014. Regardless, it's the most substantial step towards a several-years-promised new album since the band essentially retired in 2002. Matt Johnson, the only permanent member of the group, has worked alone to score films as The The since 2010. Johnson reunion with Marr, who played in The The from 1988–1994, for new song "You Can't Stop What's Coming" marks The The's return to music played by a band and Johnson's return to rock.
"You Can't Stop What's Coming" will be issued as a 7″ single with an etching on the flip this Record Store Day. Joining Marr and Johnson are other former The The members: drummer Zeke Manyika (1983-1986, 1993) and bassist James Eller on bass (1988–1994). Meja Kullersten, Waterboys drummer Chris Whitten and Florence + The Machine keyboardist Iain Berryman will complete the line-up. The single will be limited to 2,000 copies, and will only be issued in the U.K.
There's been word of new rock music from The The for the past few years, but to date nothing has come to light. "The important thing is getting yourself in the frame of mind for it," Johnson told Uncut in January 2015. "Everything else follows from that. Having been away for so long, I have almost forgotten who I used to be. I almost forgot I was a songwriter in the first place, which is a horrible thing to say. But if it all goes to plan, the album will have freshness to it. It'll be a new start for my career."
The Smiths Tracklist
Side A
The Boy With The Thorn In His Side (demo mix)
Side B
Rubber Ring (early Drone Studios version)
The The Tracklist
Side A
You Can't Stop What's Coming
Side B
Etching