Update: March 20, 2017
Here's the latest tease from Roger:
Roger Waters shared the above "studio footage" of orchestral overdubs for his first new album in twenty-five years and confirmed the release date: May 19th. As we can see in the video the former Pink Floyd singer/songwriter/bassist is recording with producer Nigel Godrich (Beck, Radiohead), arranger/conductor David Campbell (aka Beck's dad) and drummer Joey Waronker (best known for his two-plus decades in Beck's band, and more recently in Atoms For Peace, Yorke's side project with Flea). In January Water's Instagrammed a clip from the sessions showing him and Nigel behind the mixing desk working on a jam reminiscent of 1970s Floyd, along with a picture of him and Nigel in the studio, and last month he teased another clip that recalled '70s Floyd:
Titled Is This the Life We Really Want, the 12-song album will be Water's first rock album since 1992's Amused to Death and his fourth post-Pink Floyd album (though note he also released an opera, "Ca Ira," in 2005). "We've got some really good work in the can," Waters said of last year's sessions in an interview with Rolling Stones in October. "We did some work in London and in Los Angeles."
Waters elaborated:
"I had written a long, meandering piece that was a radio play with about a dozen songs in it. It was the story of an old Irishman who is babysitting. You don't know this. The thing starts off with a two-minute monologue of discontent [chuckles]: "Our children and grandchildren, ceaselessly bent over their computers, blah, blah, blah, I fucking hate this, I fucking hate that." That was the beginning of the whole thing, this disillusionment.
You eventually discover that he is babysitting. The kid wakes up. He goes in to look after the kid, and it's his granddaughter. She is having a nightmare, and the nightmare is someone is killing all the children. He says, "No, they're not. They haven't killed any children since the Troubles [in Northern Ireland]." And the kid says, "Not here, Grandpa. Over there." The grandfather promises they will go on a quest to find the answer to this question: Why are they killing all the children? It is a fundamentally important question.
So I wrote this whole thing – part magic carpet ride, part political rant, part anguish. I played this to Nigel, and he goes, "Oh, I like that little bit" – about two minutes long – "and that bit." And so we've been working. I've also been falling in love, deeply in love. So the record is really about love – which is what all of my records have been about, in fact. It's pondering not just why we are killing the children. It's also the question of how do we take these moments of love – if we are granted any in our lives – and allow that love to shine on the rest of existence, on others."
The radio play idea however has been shelved for the moment, but not before leaving its mark on the album. Waters explained:
"The radio play will be made. I will make it, because I love it. But it's a separate issue – it overlaps what we do. Nigel's really good. He said to me, "People always want to do these long records. How long was The Dark Side of the Moon?" I said 38 minutes. But there are no constraints on records now because nobody pays you anything for them."
Roger also revealed how he came to work with Nigel:
"He came in to do the sound on Roger Waters: The Wall, the movie. He mixed it. He did a great job and I really liked him. We started to talk about doing something."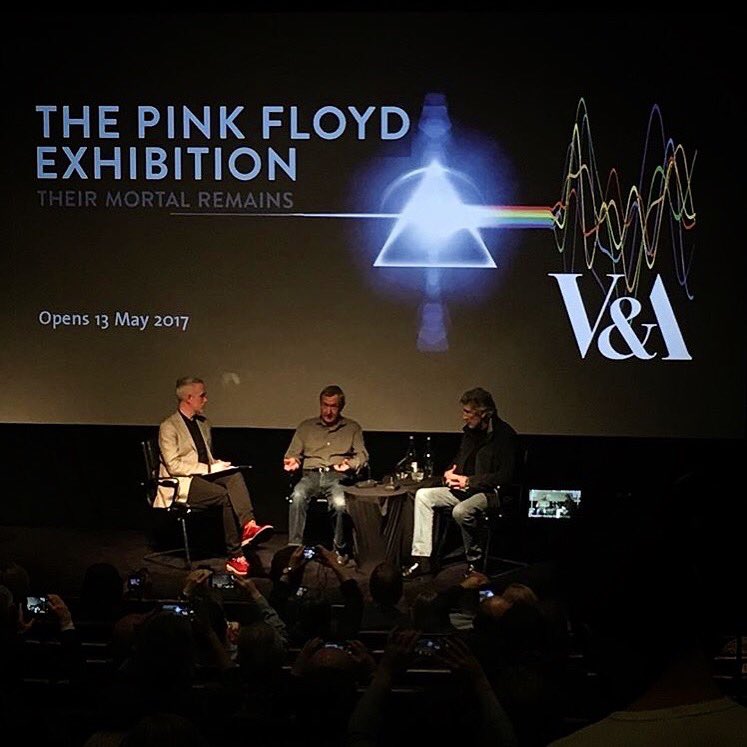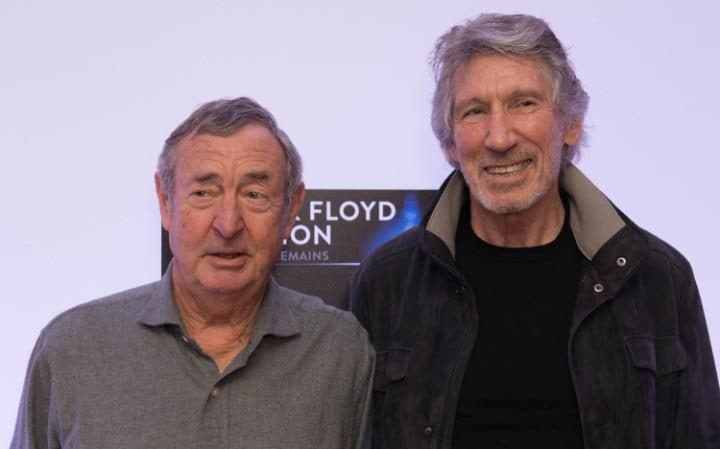 Hopefully Waters has some time apart from releasing "Is This the Life We Really Want" and its companion "Us + Them Tour" to reunite Pink Floyd, as he and Floyd drummer Nick Mason said they'd be willing to do last month in London at their joint appearance for the opening of a new exhibit on Pink Floyd. David Gilmour – the other living member of the group – hasn't commented, though two years ago he told The Telegraph: "Roger and I don't particularly get along. We still talk. It's better than it has been. But it wouldn't work. People change. Roger and I have outgrown each other, and it would be impossible for us to work together on any realistic basis." Then again around the same time that Gilmour said that, Waters told The Times "a reunion is out of the question," yet has apparently changed his mind entirely since. If Waters has come around on the idea, perhaps Gilmour can too, especially if it's only for a one-off like playing Glastonbury, as they commented on at the Floyd exhibit last month….
The three surviving members have played together as recently as 2011 when Gilmour and Mason were guest performers at Waters' London 02 Arena show. In 2005 they came together for a four song set at Live 8, which remains to date the only official "Pink Floyd reunion." The last full concert Floyd played with Waters in the band was June 17, 1981 at London's Earls Court, the final night of 'The Wall' tour.